How to Make Pillow Wraps for Fall Decor
Create Fall Decor with Simple DIY Cushion Covers
These DIY cushion cover banners are the easiest way I know of to update cushions, other than purchasing new ones. Although I still adore cushions I had so many they wouldn't fit in one closet. My first solution was to quit buying new cushions, that lasted about a week. Then I started updated them with new DIY cushion covers. This fall I am making it even easier by adding these fall banners to existing cushions.
These are the very feminine handmade cushion covers that I use most of the year.
Here are two the same cushion covers with the new fall banner.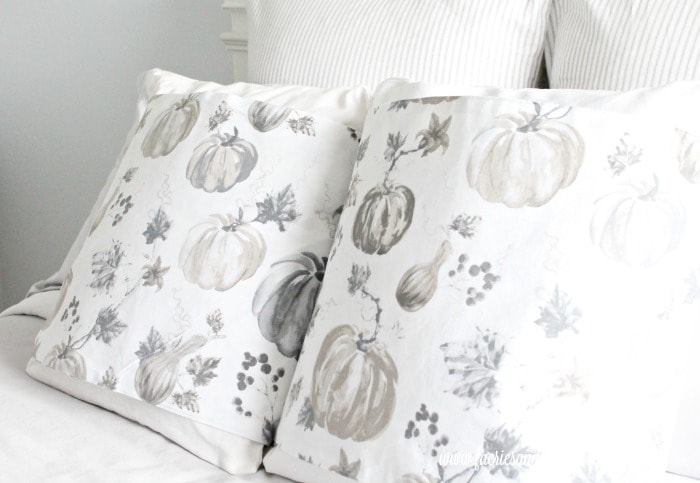 To make the banners you need a long table runner.
The first step is to purchase a scarf that is long enough to cover your cushions. Measure the width of your existing cushion and then buy a runner more than 4 times the width of your cushion.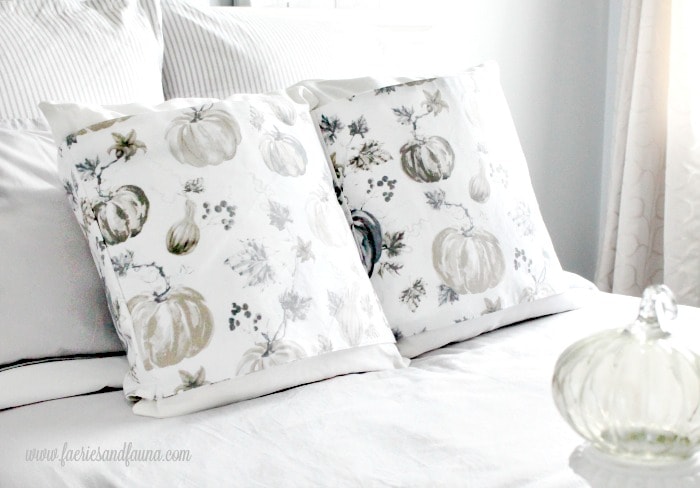 My existing cushions are 20 inches wide, and the runner I liked was 84″ long. It gave me just enough for seam allowances. This new table runner cost $19.00 at Home Sense for the two updated fall cushion covers. If you want your cushions to match a table runner, purchase two. Its often to find two identical table runners than it is a matching set of table runners and cushions.
Once you know your runner is long enough, fold the runner in half, and cut along the fold. Fold each half in half and cut again. You will end up with four matching pieces. Seal the cut edges of your fabric with either a serger or zig zag stitch.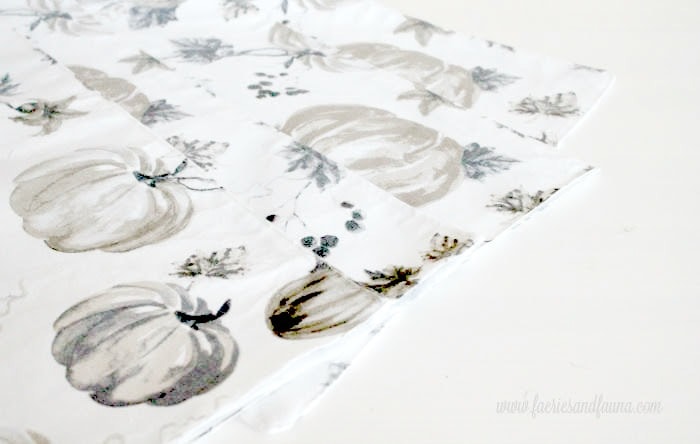 Lay your fabric over your cushion to judge the seam allowance you can have. Mine was about an inch. Pin in place if you want to, I cheated and skipped this process.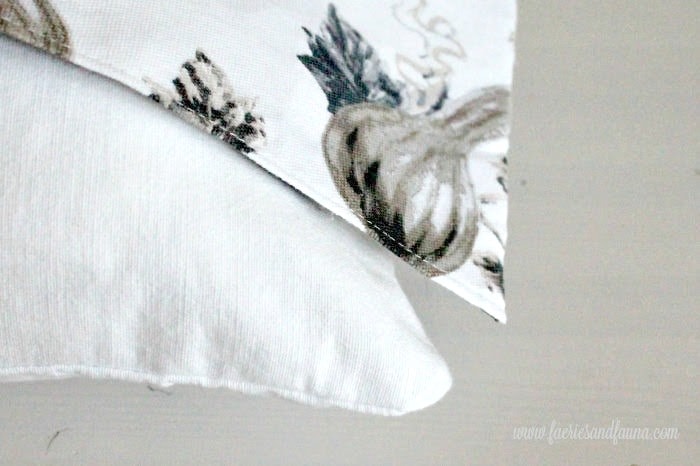 Lay your fabric together making sure that the pattern is the same way. Sew the two outside seams. Iron the seams flat, turn your covers right side out and place them onto existing cushions.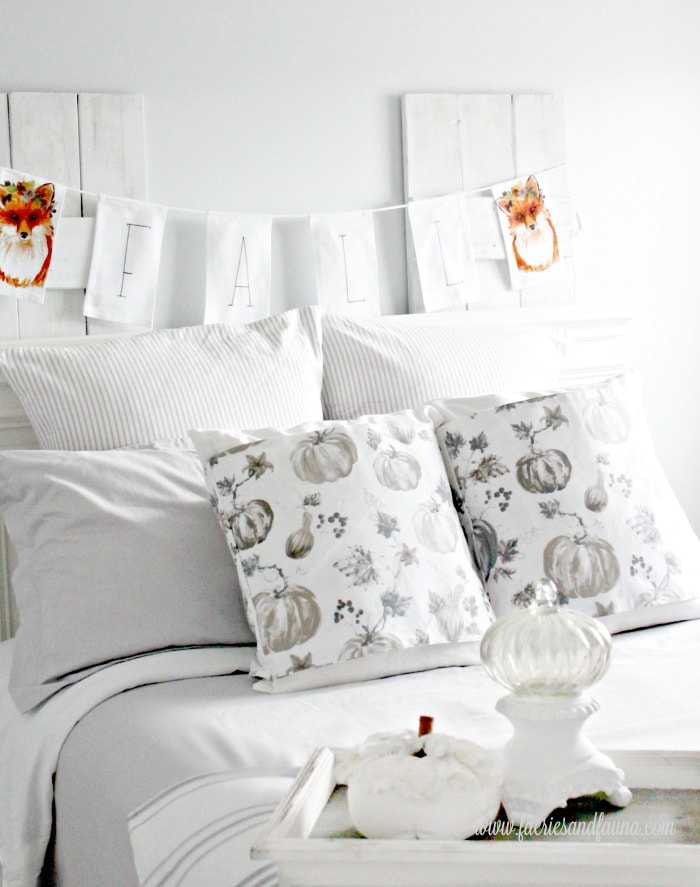 Two seams, on each cushion, that's all there is to it.
Please comment and let me know if you will try this idea. I always love to hear your thoughts and feedback.
Leanna