Fall is the Perfect Time to Preserve Pumpkins
If you're like me, every August when the fall decor season starts I want to make fabric pumpkins. These fancy satin pumpkins were made using silverware for stems as fresh pumpkins don't hit the supermarkets until mid October. Every year I am disappointed that I didn't preserve pumpkins and save the stems from the previous year. This year I finally went back to preserving fresh pumpkins so I could have some real stems for next fall.
s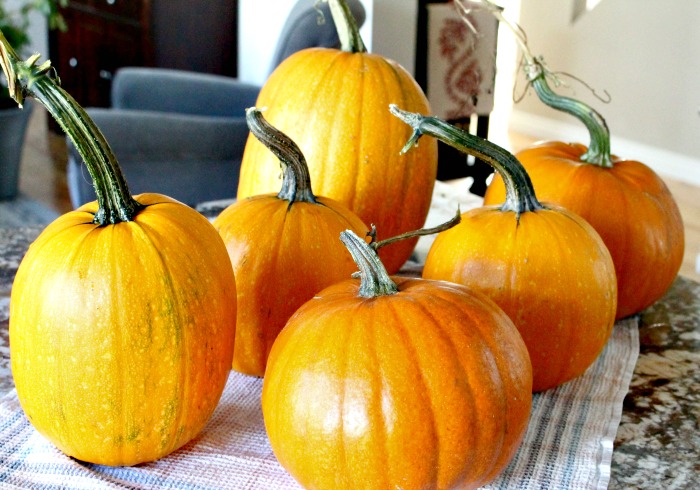 j
I called around to the gardens and asked if I could come and get several pumpkins with long natural stems. They cut them extra long for me.
l
Preserve Pumpkins for Pies and other Baking
The only hard thing about this project is remembering to buy the pumpkins, they are very very easy to preserve.
Fresh pumpkin is very easy to prepare and freeze until you need it. When we lived in BC I only used fresh pumpkin, when we moved to Alberta I got out of the habit. I will admit that pies taste better with the home preserved pumpkin and one or two pumpkins will be all the pumpkin you need for a year.
Buy one or two small pumpkins, I bought five small organic pumpkins but you may not want that much pumpkin on hand.
Wash the pumpkins really well. Just a note of caution, pumpkin stems are surprisingly pricklish, protect your hands with gloves or a towel when handling them.
Cut the stems off the top and set aside, we will preserve them afterwards.
n
f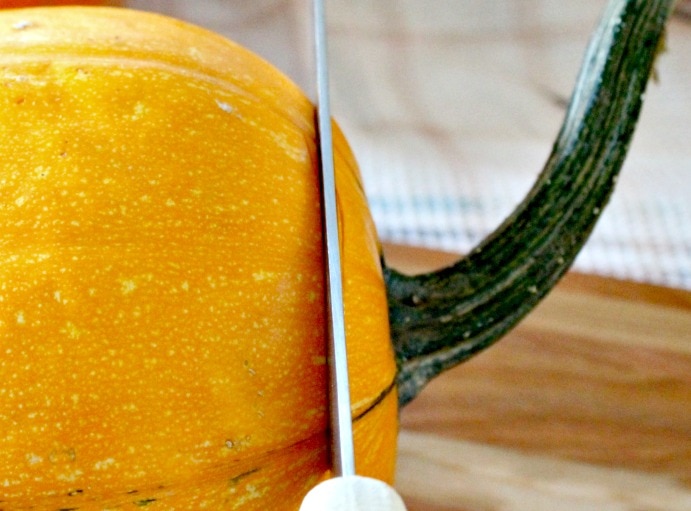 p
Cut the small pumpkin in half, if you have a large pumpkin you will want to cut it into quarters.
l
t
Using an ice cream scoop remove the seeds, this will save you so much time and keep your hands cleaner.
p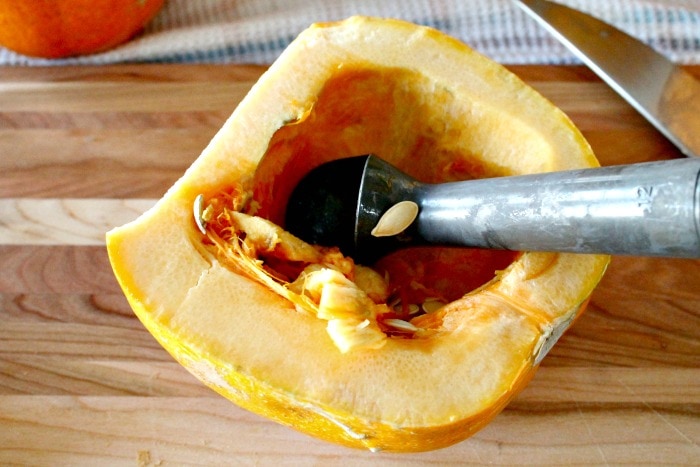 n
Lay the pumpkins open side up on a baking pan. Bake at 350 F for about 45 minutes until soft and easy to pierce with a fork.
Remove from the oven and let cool a little bit.
The outer casing of the pumpkin is quite strong and hard. Scoop the cooked pumpkin out with a large spoon,
Place the pumpkin in a food processor, if you don't have one, you can mash the pumpkin really well instead.
Divide the pumpkin puree into two cup portions. Freeze each portion in a small freezer bag. Mark the date on the freezer bags, lay each bag flat and freeze.
c
Preserve the Pumpkin Stems
With a very sharp knife cut out the pumpkin stem from the top slice of the pumpkin.
b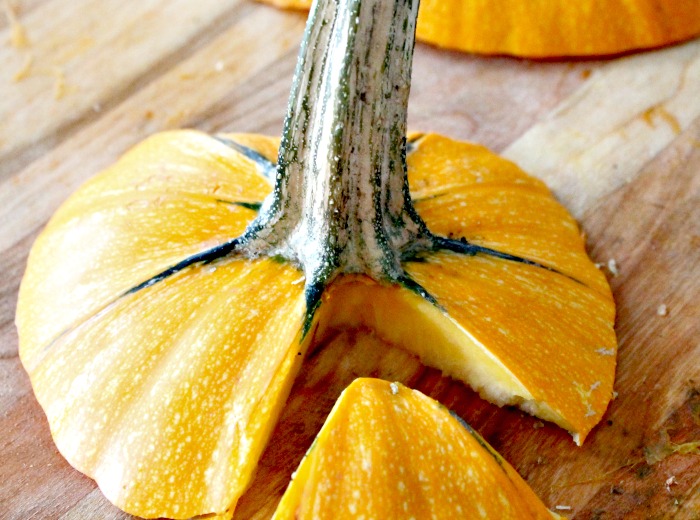 Once the stem is removed hold it in a cloth covered hand (pumpkin stems are prickly) and carefully peel off any of the remaining pumpkin.
k
Place your pumpkin stems in a cool dark place until they are completed dried, it will take about 8 weeks. Once dry you can use a fine sandpaper to remove the prickles and any little dried bits of pumpkin off the stem.
h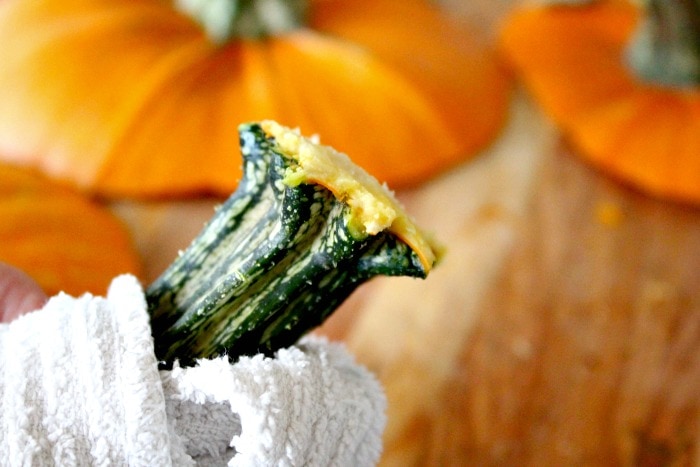 g
Once the stems are dry you can place them in a plastic container for the next year.
l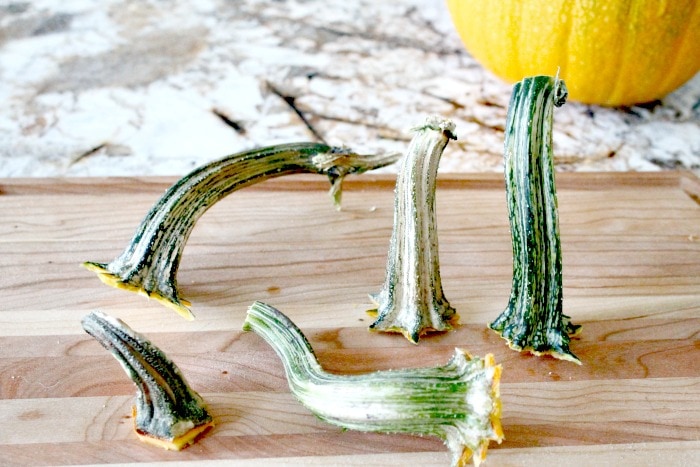 a
Hubs was home when I made these pumpkin preserves. You may have noticed the amount of finished pumpkin in the picture was small. He asked for a pie so I made that and the rest of the pumpkin puree I will bag and freeze tomorrow. In total, I got 20 cups of preserved pumpkin.
Pin it now so you have it for Fall Decorating Season