How to Roll Towels to Save Space and Organize
How to Fold Towels is one of the topics I have been wanting to write about for more than a year. Its a basic housekeeping hack but its something we use every day, either to tidy up towels others messed up grabbing their favorite, or when doing laundry. Yesterday I posted two of the ways I fold towels to save space in the linen closet.
How to Roll Towels for Display and to Save Space
I just started to roll towels this way and its much better than my older method because the towels stay in place. The secret is tucking the point in place to make the towel hold its rolled shape. Aren't simpple hacks you can remember the best?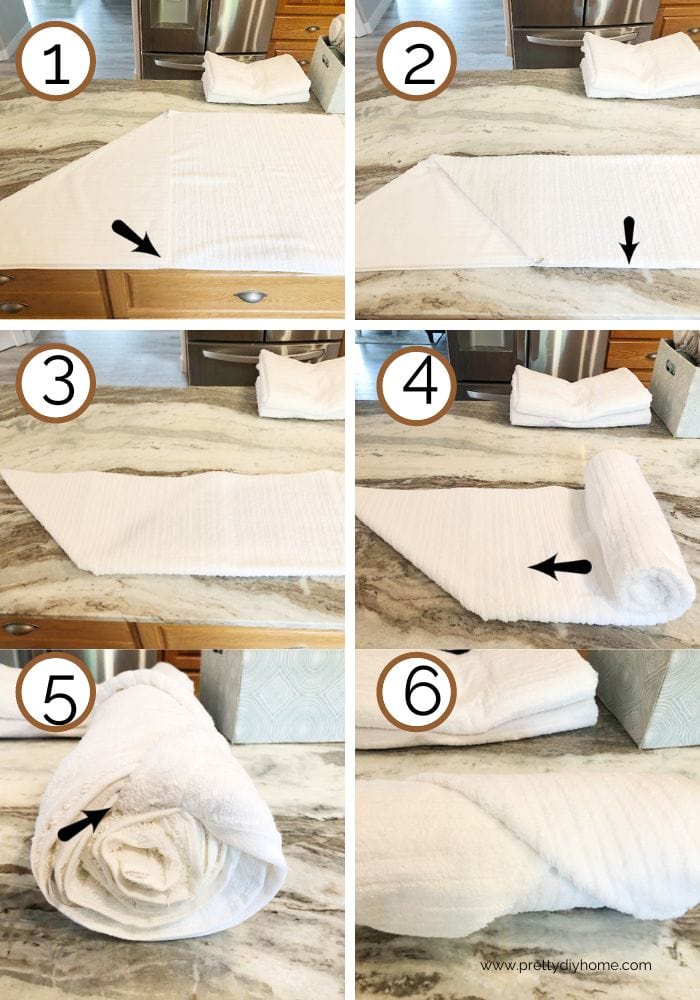 Having rolled towels that stay together is a fantastic idea for a busy kids bathroom. Each child has their own preferred colour, hopefully preventing them from ruffling through stacks of neatly folded to find their favorite.
As an empty nester I find rolled towels perfect to display in a basket, store in the travel trailer, take to the swimming pool and store my loveable dogs bath towels so they don't get mixed in.
Step 1. Place the point of the upper left corner on to the bottom edge forming a triangle.
Step 2. Fold the towel in half lengthwise matching edges.
Step 3. Flip the towel over
Step 4. Start at the square narrow end (without the point) and roll towards the pointed end of the towel.
Step 5. Push the point of the towel into the rolled up end to secure in place.
Step 6. Finished Towel Roll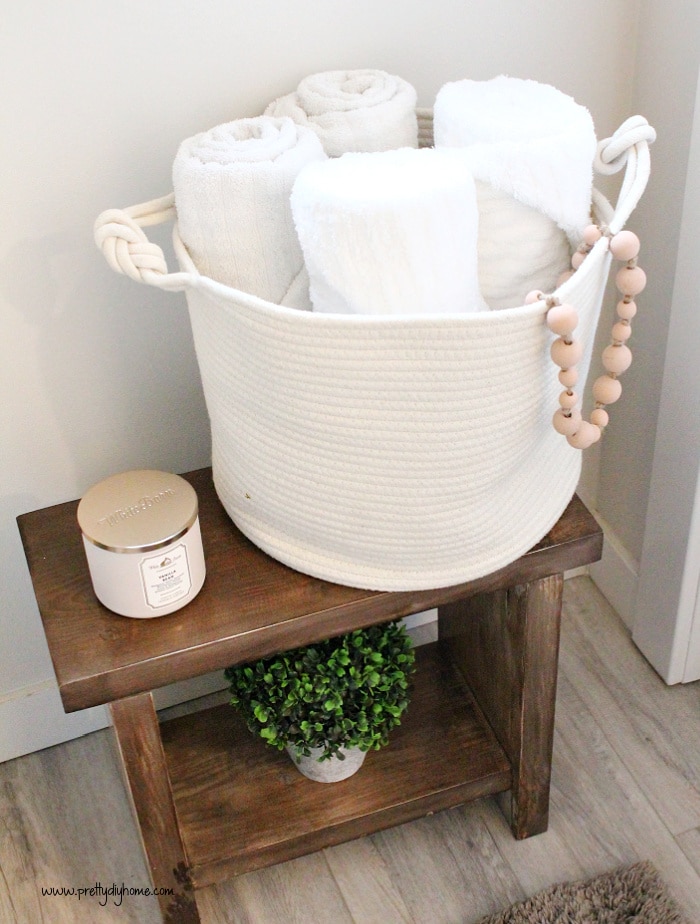 I also sort out old towels that we use for our dog or to make new rags. These are rolled and then stacked inside a box in our linen closet. It was very handy last week when pup found a duck pond while out on his walk.
How to Roll a Towel Video
Here is the same tutorial in video format if you find it easier.
How to Fold Towels like a Spa
I am in the process of writing a series of tutorials on folding this is the second one.
More How to Fold Posts