Mail Box Tulip Arrangement How To
Vintage Mailbox Tulip Arrangement Wreath Alternative
Recently I on Pinterest I saw some old mailboxes used in all sorts of shabby chic ways. I kept an eye out for a vintage one but had no luck at finding an old ornate mailbox like I dreamed of. But I did find this beauty on Amazon, I am not an affiliate yet, but here is the Canadian link to the mailbox if you want to buy one. I think is beautiful for a tulip arrangement.
a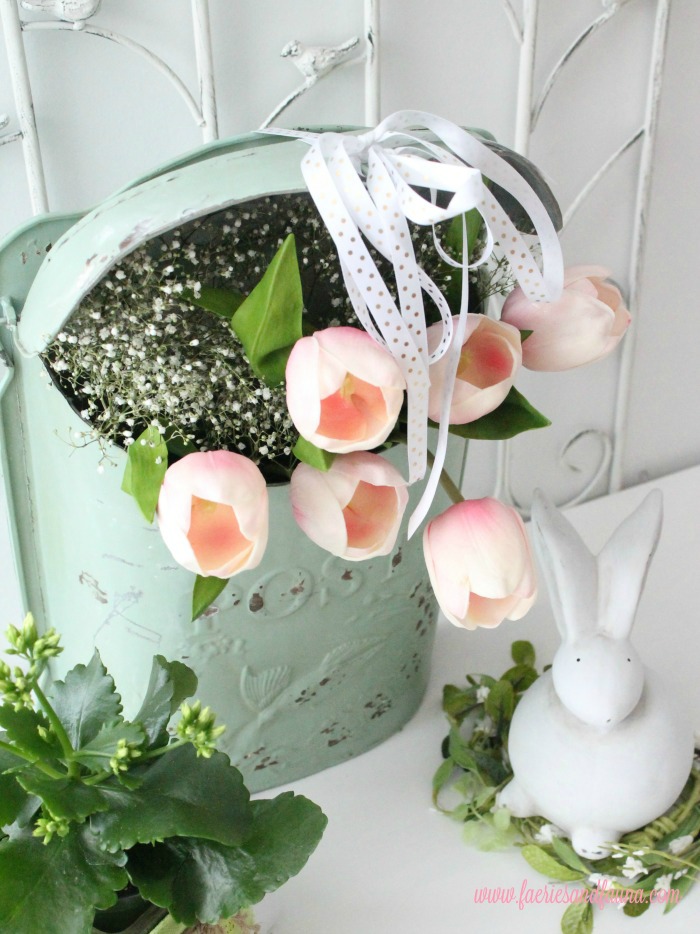 d
This mailbox tulip arrangement is perfect for the front door, but the tulips would freeze right now so I am putting it in a temporary spot. The tulip arrangement will be redone and put on the front door for Easter or Mother's day depending on the weather.
Tulip Arrangement Supplies
Besides a pretty post office box, you will need a small ribbon, two unbreakable containers, baby's breath, and tulips. This will also be beautiful for other seasons, hydrangeas or daisies for summer, and dried florals for all.
h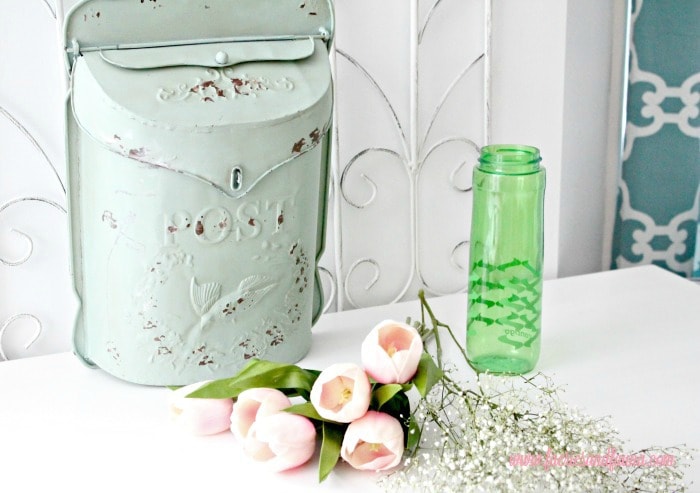 How to Make the Tulip Arrangement
The lid of the mailbox is likely to squash your flowers and will certainly get in the way of the tulip arrangement, so you need to tie the lid back and create the opening using a pretty ribbon. This mailbox already had holes to hang it and a faux keyhole so it was very simple to string and then tie.
For fresh flowers, you need to provide water, but even for faux flowers, you will need inside containers to encourage the tulips to stay in place. For my tulip arrangement, I found two plastic water bottles that hid well inside the mailbox. You can use anything you like, as long as it fits and isn't breakable. I think even squashed in cottage cheese containers would work. Fill them with a couple of inches of water and place inside the mailbox.
h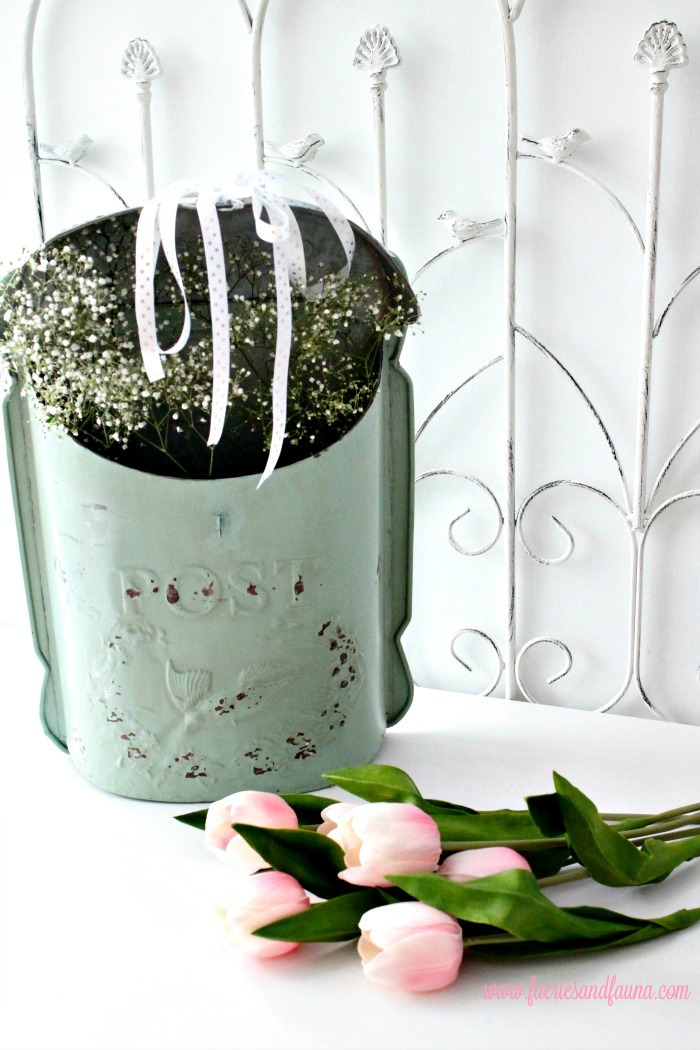 d
The inside of the mailbox is plain metal so I choose to hide it with baby's breath. Clip the very ends off of the baby's breath so your flowers are about a foot long. Alternatively, you could use greenery if you prefer, but I just adore baby's breath. Place enough (I used 5) sprigs of baby's breath into the containers until your arrangement is full and the metal is camouflaged.
The last step is to add the tulips, keep the tulips full length and just snip off the ends. Make sure the ends go into the water and fold the leaves out of the way of the blossoms.
j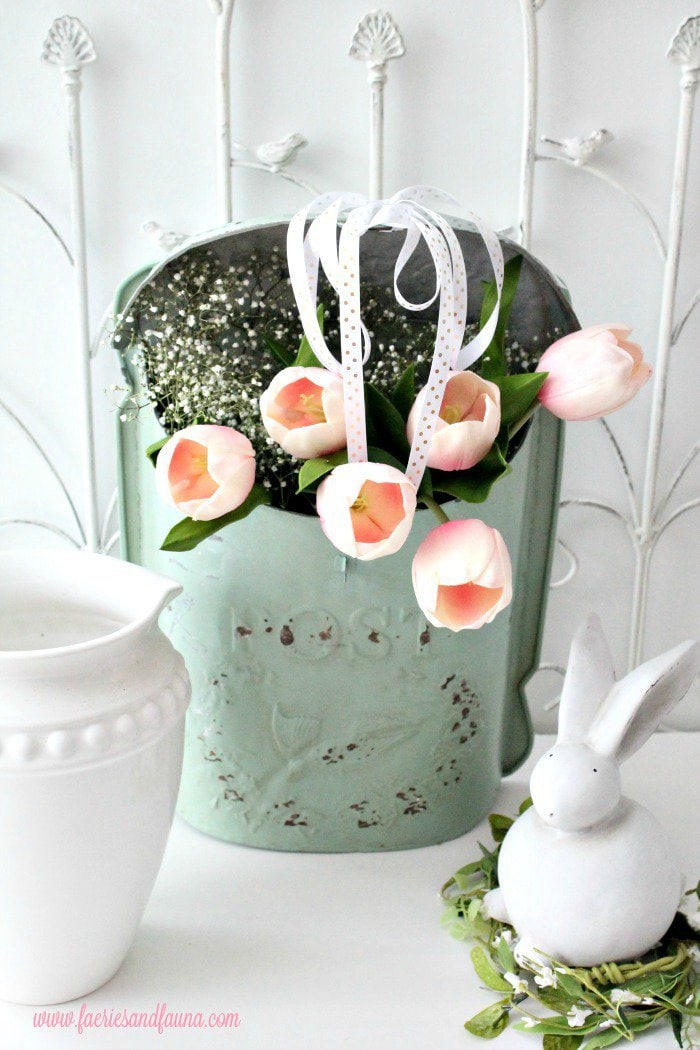 f
It is so nice to be able to see blossoms this time of year. The soft pastels of Spring are just so appealing.
r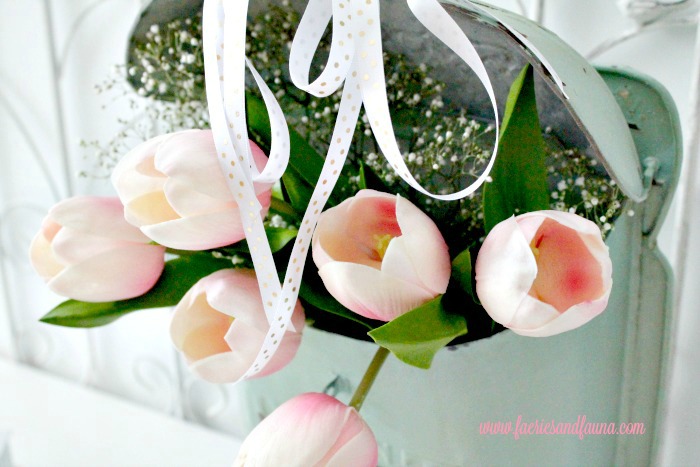 Even though it is so easy to do, I think it's absolutely gorgeous.