No Bake Pineapple Dessert
Us Gramas use to make a five cup salad with fruit and marshmallows, do you remember it? I still get requests for that five cup salad recipe, and although I love it, I have to admit its not really a salad. This recipe for No Bake Pineapple Dessert is dessert version of that recipe. All layered on a crunchy easy to make graham cracker crust.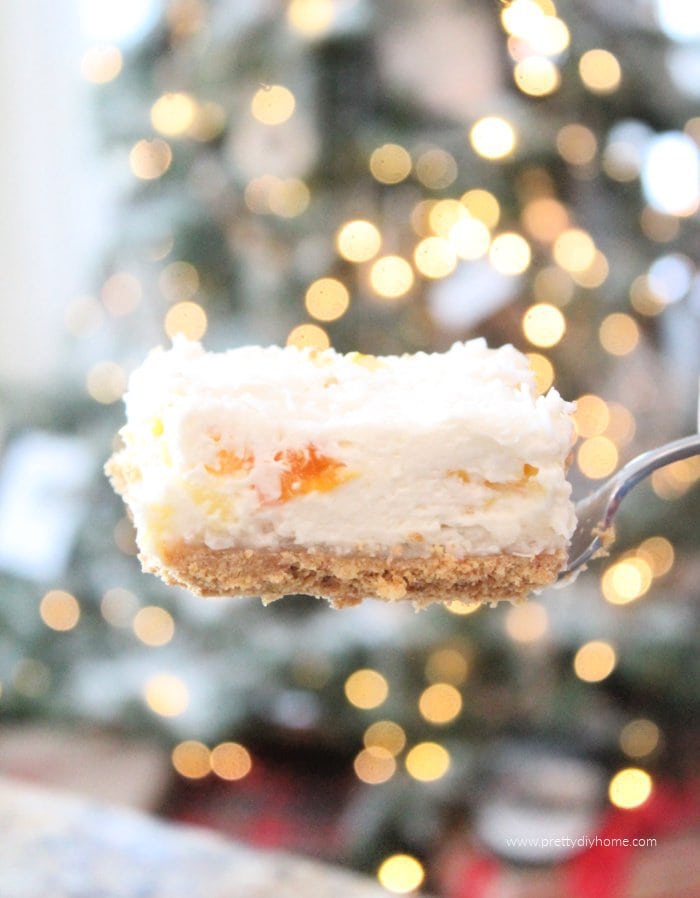 Easy Pineapple Dessert Ingredients
Graham Crust
2 cups graham crumbs
1/2 cup butter melted
Marshmallow Layer
3/4 cup milk
mini marshmallows 10 oz bag (400 g)
1 tsp vanilla
2 cups whipping cream
1 cup icing sugar
Fruit Layer
1 small can mandarin oranges 10 oz (284 ml)
1 can of crushed pineapple 13oz (398 ml)
1 cup coconut
Instructions
This recipes takes about half an hour from start to finish, let chill for a couple of hours and serve.
In a medium bowl add 2 1/2 cups graham crumbs.
Melt 1/2 cup butter in microwave, drizzle over the graham crumbs.
Blend together until well incorporated.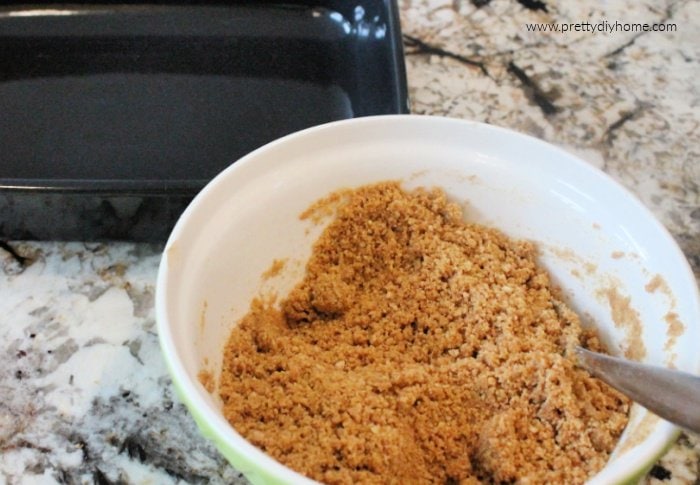 Place in the bottom of a 9 by 13 inch pan. Place in fridge.
Fruit Layer
Open the can of marshmallow and can of pineapple. Place in a colander and let drain.
Marshmallow Layer
In a medium sauce pan add the milk and marshmallows. Mini marshmallows are easier, but you can substitute with large just cut them up first.
Cook over medium low heat until it turns into a sauce, stirring often so it doesn't scorch, about five minutes. Add the vanilla, and half a cup of the coconut, stir to combine. Set aside to cool.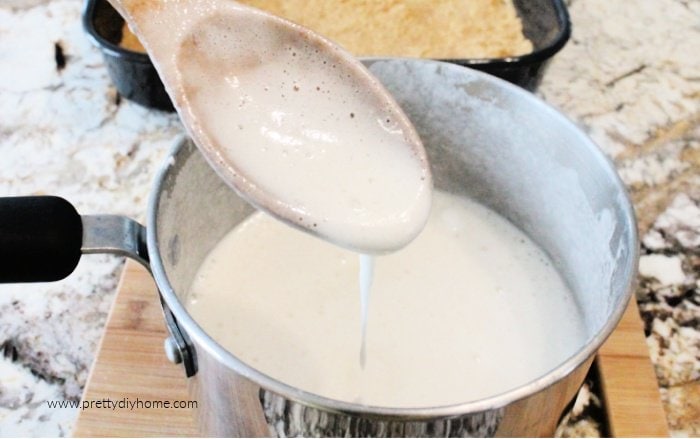 While the marshmallow mixture cools, beat the whipping cream until fluffy. Add the 1 cup of icing sugar a little bit at a time.
Spoon about 3/4 s of the whipping cream into the marshmallow mixture. (You don't need to measure approximate is fine). Fold into the marshmallow mixture.
Remove graham crackers from the fridge. Place dollops of marshmallow on top, spread smoothly with a knife.
Sprinkle the mandarin oranges and the pineapple over the marshmallow mixture, making sure their are no large empty spots.
Cover with the remaining whipping cream and then the remaining coconut.
This pineapple dessert is firm enough to cut into large squares and serve. The layers show and the recipe holds together well.
[mv_create key="4″ type="recipe" title="No Bake Pineapple Dessert" thumbnail="https://prettydiyhome.com/wp-content/uploads/2020/12/Pineapple-ambrosia-coconut-dessert-recipe.jpg"]
A simple Canadian classic recipe, if you love creamy desserts and graham crackers you should enjoy this easy to make Flapper Pie Recipe.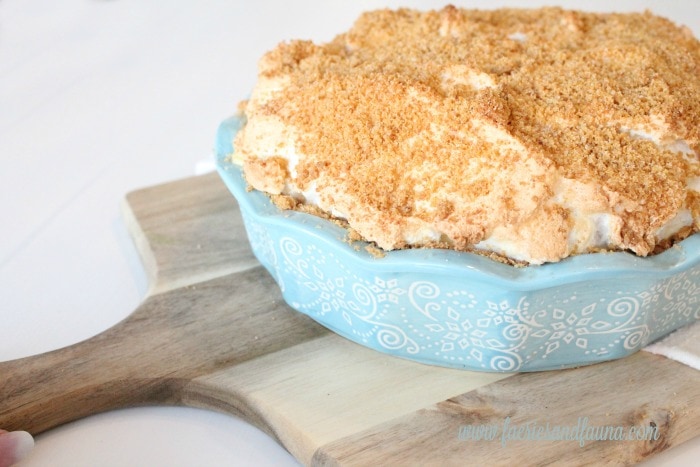 Or check out this collection of amazing no bake desserts I found online.