Homemade Irish Cream Liqueur Recipe
Irish Cream liqueur is a Christmas favorite at our home. We save it as a special treat for each December and never make it any other time. As we use quite a bit of it, we make a double batch and put it in a large bottle. Purchased Bailey's has both food colour and chocolate in it. This homemade Irish Cream does not have any food colouring and if your allergic to chocolate you can leave the little bit of chocolate out of the recipe. Its just as good as the purchased Irish Cream, especially if you use more expensive whiskey. Yum!
This Baileys Irish Cream copycat recipe is also a good homemade Christmas gift idea. You can share a smaller bottle of the Irish Cream along with a copy of the recipe and a reminder that it needs to be kept refrigerated.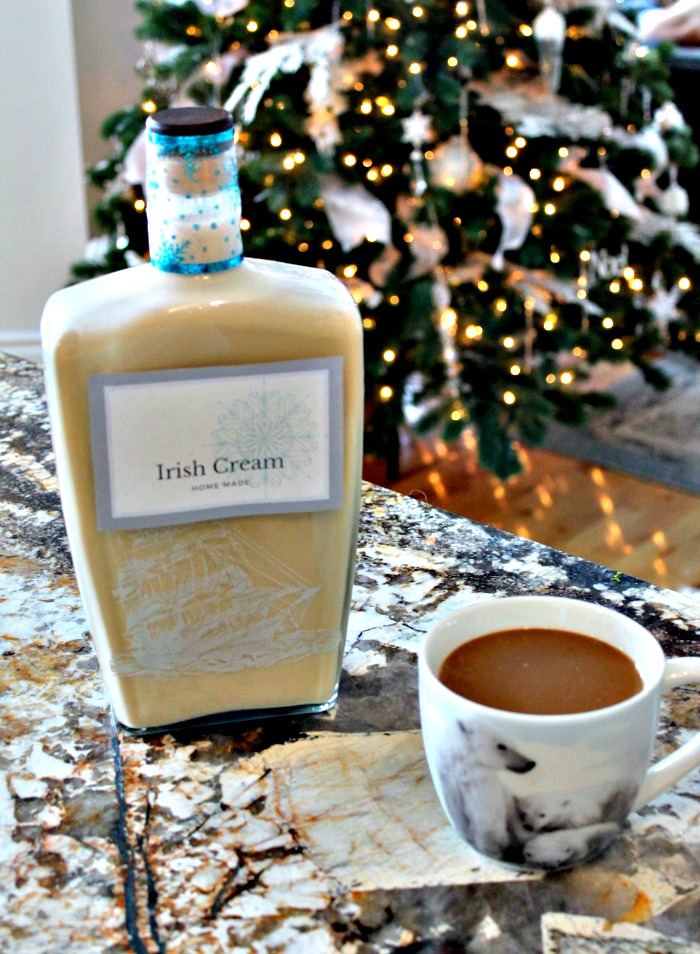 Copycat Baileys Irish Cream Recipe
Any brand of whiskey will work, Hubs makes it using a less expensive rye whiskey, but I make it with it good quality Crown Royal.
This recipe is super simple to make, you add all the following ingredients into a blender.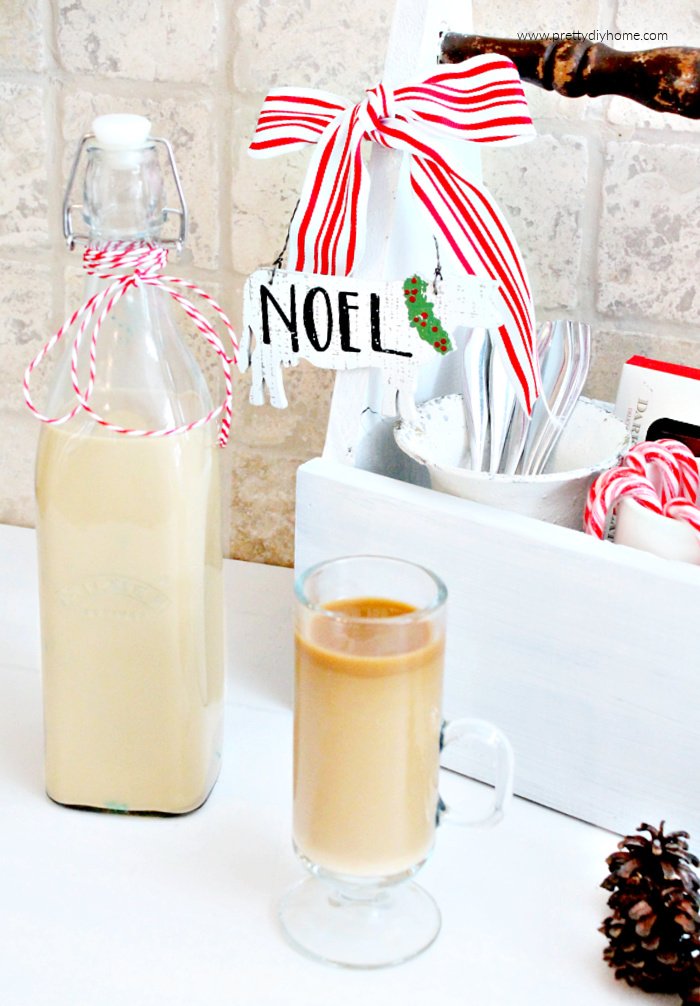 2 cups whiskey
1 can condensed milk
1 cup half and half cream
1 vanilla bean (or tsp of vanilla extract)
2 large eggs
1 heaping tsp instant coffee
1 tsp instant chocolate mix (optional)
You will also need a bottle, an empty 26 oz liquor bottle works well, or a similar dollar store bottle with a lid. A funnel is also very helpful for filling the bottle.
You can substitute a teaspoon of vanilla extract instead of a vanilla bean. If you are using a vanilla bean slice down the center of vanilla bean and then scrape out the paste in the middle.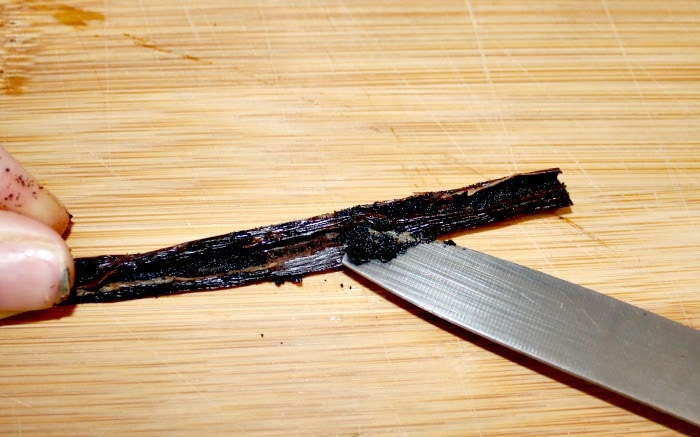 Blend everything until well mixed. Pour the Irish Cream into a bottle, it is much easier to do with a funnel. You can find funnels at the dollar store that work well. Its well worth purchasing a funnel to pour the Irish Cream into a bottle top.
Storing Homemade Irish Cream
Irish Cream will keep in the fridge for up to two months. The large bottle in the picture holds two recipes of the Irish Cream and it will keep through December.
I like to put labels on my homemade liqueres. Here is the label for the Irish Cream. I use double sided tape to attach it to the bottle.
Drink Recipes for Irish Cream
We mainly use the Irish Cream in our coffee, its so good.
Irish Cream Coffee Recipe
6 oz coffee, add 2 oz Irish Cream and stir.
Irish Cream and Milk
1 oz vodka, 1 oz Irish Cream, 1 oz Tia Maria (see below for homemade Tia Maria. Pour into small glass, add two ice cubes, fill with milk and stir.
Related Posts
Homemade liqueurs are a great budget saver and a special treat for the holidays. Here are two other recipes you may like to try.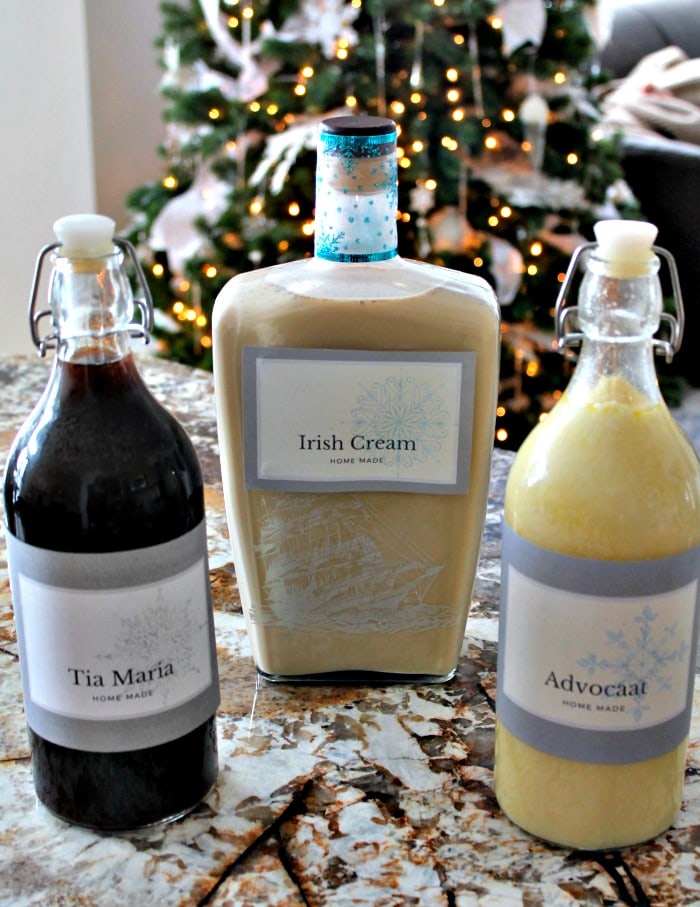 Home made liqueurs are a necessity due to my allergies, I have been making these recipes for a very long time I am sure you will love them as well.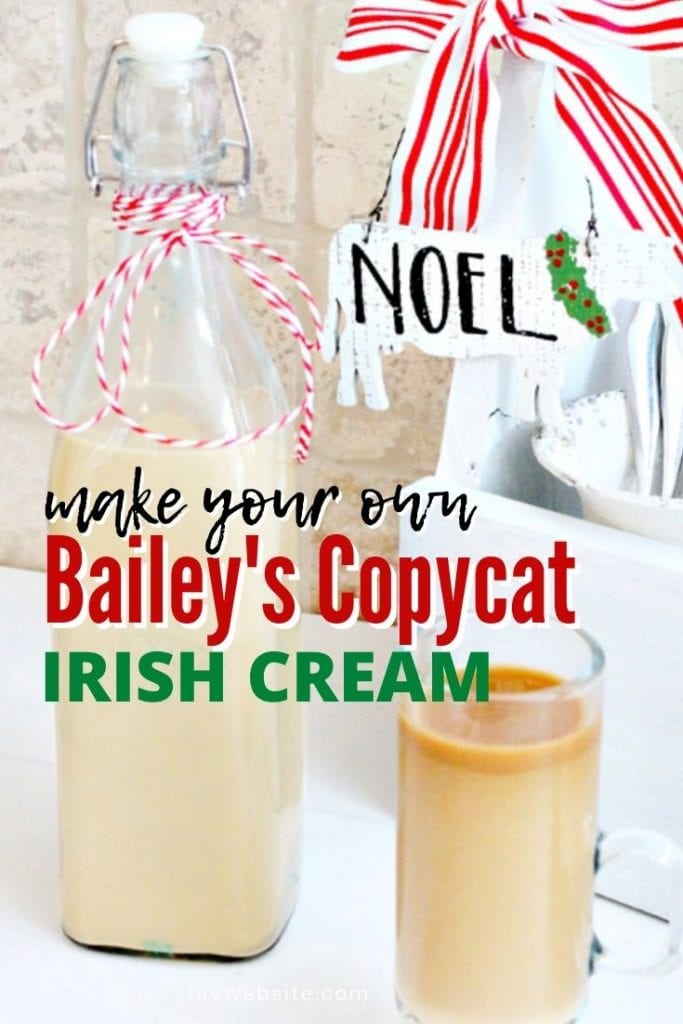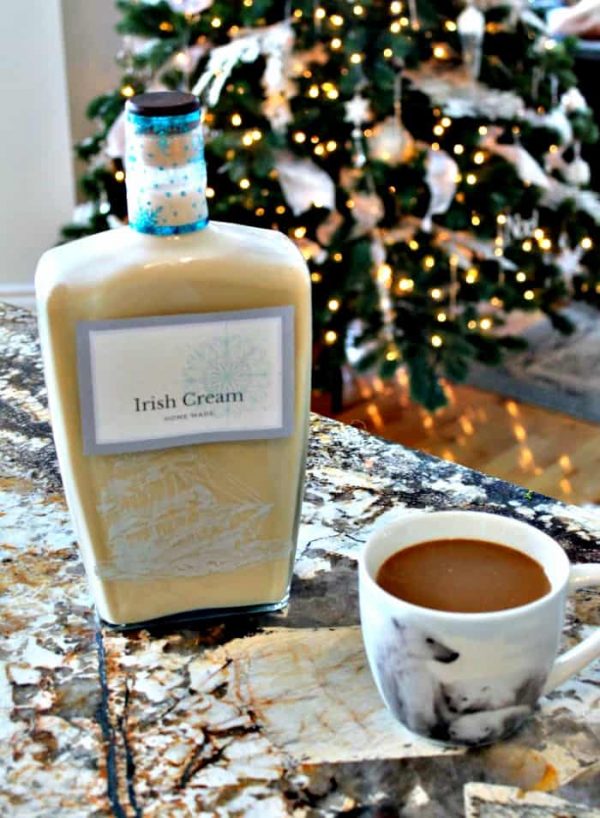 | | |
| --- | --- |
| | |
Place everything in a blender. Blend for three to four minutes, until well mixed.

Pour the Irish cream into a bottle, it is much easier with a funnel. Close the top of the bottle

Irish Cream will keep in the fridge for up to two months.