Refurbished Chalkboard Sign
Chalkboard for Winter
We are freezing. Winter is absolutely beautiful but at -25 celcius I don't go outside unless I have to. It was pretty easy to come up with the perfect saying for the new chalkboard sign.
a

Let's Stay In
It was a bit warmer last week so I took a few pictures for Instagram. Here is an example of how pretty it is around here right now, but its just too cold to really enjoy it.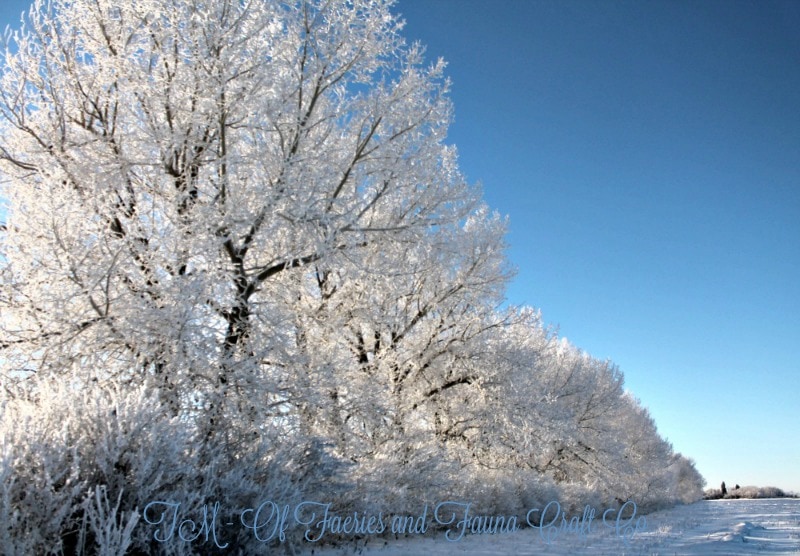 On to the Chalkboard
The cheapest thrift store in Edmonton has framed pictures for $22.00, I looked high and low finally finding a frame tucked in a corner for $5 bucks. There was a badly chipped corner but it was the perfect size and not $22, so I scooped it.
When I went to remove the paper covering I discovered it was a bulletin board not a ugly painting, so I couldn't simply paint over it. I then decided to make a magnetic chalkboard with some leftover signage in the garage, it turned out to be non magnetic so I had to turf that idea as well.
a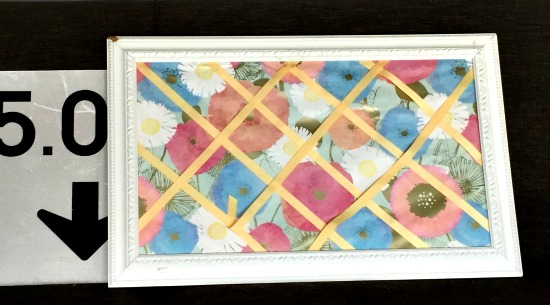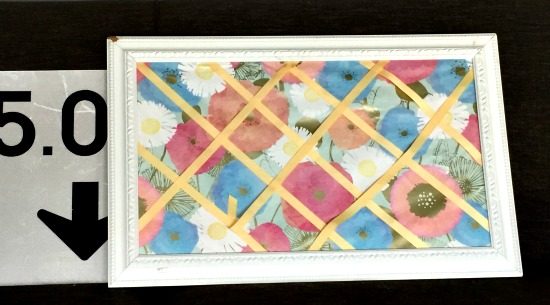 a
Finally I took the center out, rearranged the layers placing the back to the front to provide a smooth surface to work on. After that it was simple.
Create the Chalkboard
Paint the flat surface with three coats of chalk paint. I used Martha Stewart's chalkboard paint. Let the paint dry very well between each coat, about two hours.
Fix any frame blemishes with wood putty. I used my fingernail to make the little surface markings The putty dried white and you couldn't see it but it the frame was still scuffed and needed refreshing.
One coat of white paint finished the frame.
Add the Extra Millwork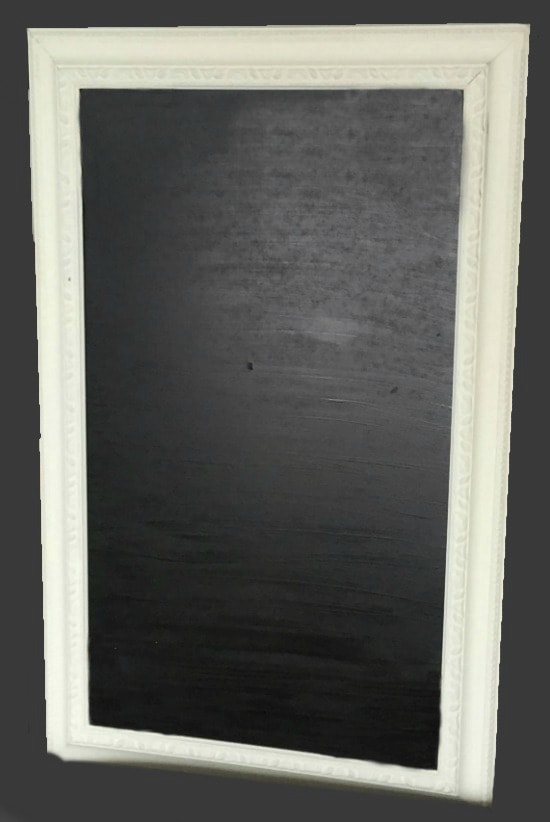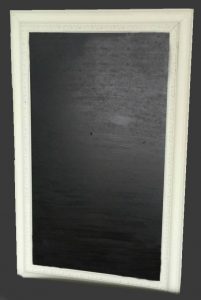 The chalkboard was okay but a bit average. I thought about adding a large piece of millwork to the top but they were $35. The little corner mill works were only $7.00 for two so I chose them instead.
aaaaaaaaaaaaaaaaaaaaaaaaaaaaaaaaaaaaaaaaaaaaaaaaaaaaaaaaaaaaaaaaaaaaaaaaaaaaaaaaaaaaaaaaaaaaaaaaaaaaaaaaaaaaaaaaaaaaaaaaaaaaaaaaaaaaaaaaaaaaaaaaaaaaaaaaaaaaaaaaaaaaaaaaaaaaaaaaaaaaaaaaaaaaaaaaaaaaaaaaaaaa
a
Paint the millwork first. Mine took two coats of primer/ paint in one.
Once the millwork is dry, place it on the dry chalkboard and check the placement. Once you like the placement glue it in place with wood glue. Add weight (I used food cans) and let dry over night.
The millwork made a big difference. I think the chalkboard is much more interesting.
Add the Lettering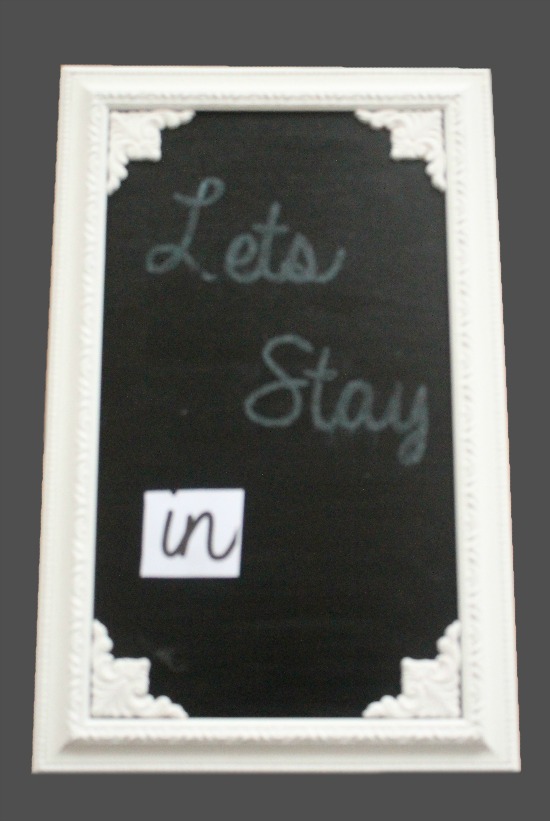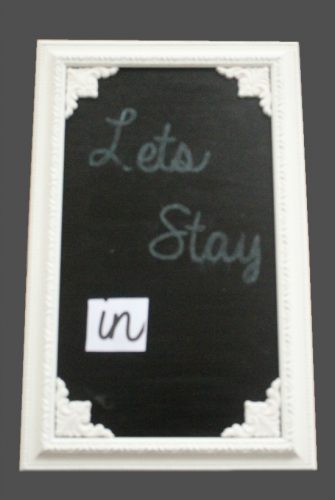 Print the lettering out on the computer. Put it up against the window and trace out the letters on the back of the paper with blue chalk.
Place the lettering chalk side down and rub to transfer the chalk. Repeat this step for all the wording.
Enough of the chalk transfers to act as a pattern. Fill the lettering in with blue chalk and then white chalk.
Draw the little snowflakes in where ever you like and your done.
aaaaaaaaaaaaaaaaaaaaaaaaaaaaaaaaaaaaaaaaaaaaaaaaaaaaaaaaaaaaa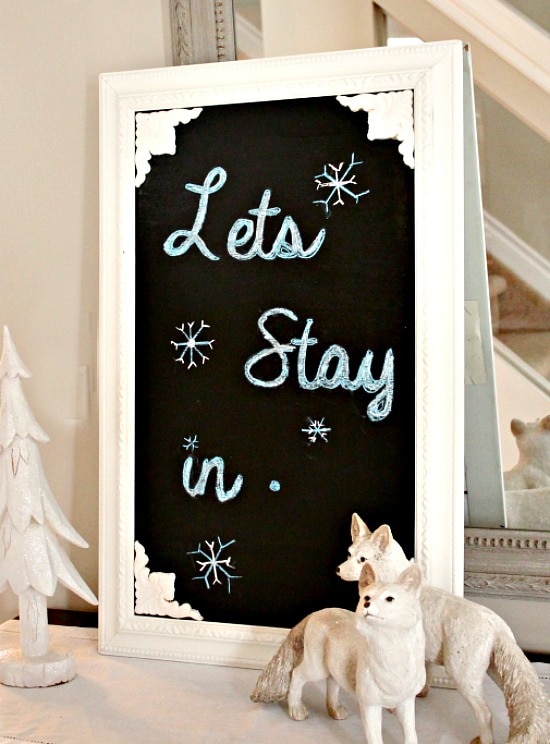 aaaaaaaaaaaaaaaaaaaaaaaaaaaaaaaaaaaaaaaaaaaaaaaaaaaaaaaaaaaaaaaaaaaaa
Do you see it with "welcome spring" and some tulips drawn on it? I most certainly do.
Stay warm everyone.