Stuffed Pumpkins of All Kinds
DIY Pumpkins provide endless variety.
I did not plan on sewing fabric pumpkins. I wanted dollar store pumpkins that I could quickly paint and decorate. I needed to write blog posts before the supplies were available in the stores, there were no dollar store pumpkins in sight, much less the real ones.
We all know it takes time to create crafts, I felt very pressured to get started so I just went ahead and sewed up some simple fabric pumpkins. When they were finished I was glad I did.
Basic Stuffed Pumpkin Directions
Use any left over material you like. I made grey pumpkins from Christmas cushions and some chair covers I made last fall. I wanted orange fabrics, so I went to the fabric store 75% discount section .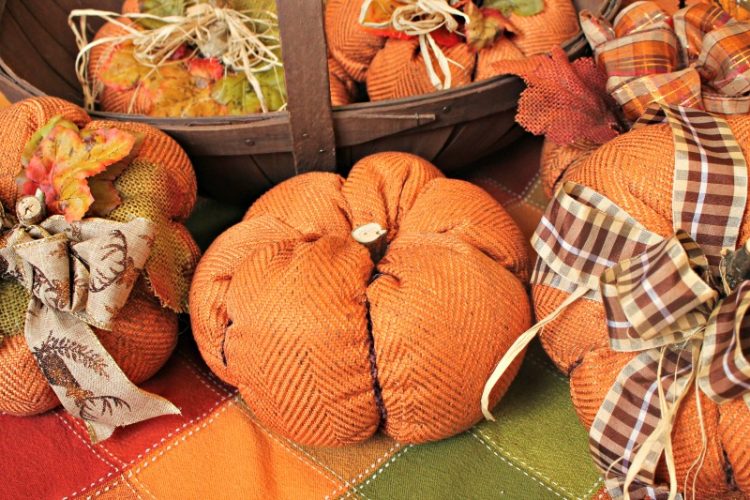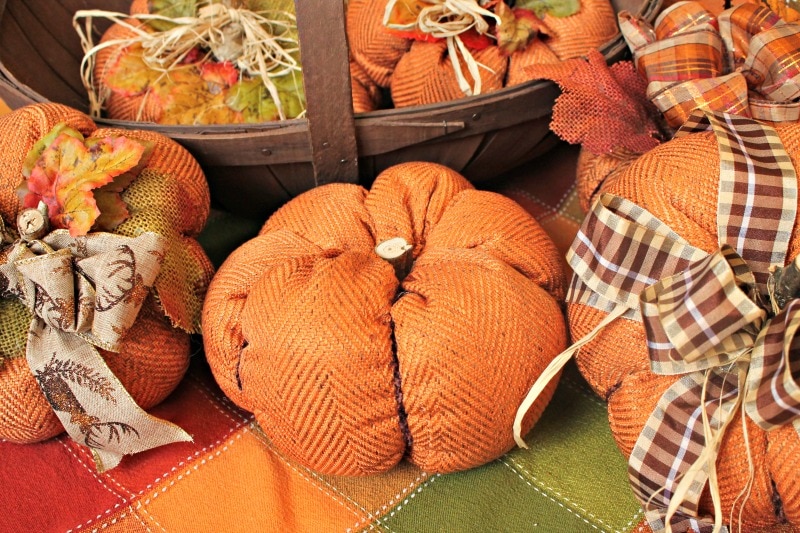 If you want to take a short cut, use a kitchen tea towel, its about the right size and the end seams are already finished.
To use fabric, cut your material in a rectangle, the width is about twice as long as the height. You can decide how big you want your pumpkin, or make your pumpkin according to the size of the material leftovers you have available.
Zig Zag all your fabric edges. Fold the material in half and sew down one side to form a tube. Fold the top and the bottom over 1/2 inch and press.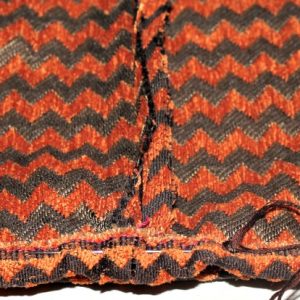 Use 3 strands of embroidery thread. With a needle and thread sew 1/4 " long basting stitches. along the bottom of the tube first.
Gather to form the bottom of the pumpkin. Pull as tight as possible. If their is a hole in the center, add more stitches to seal it closed. Stuff the pumpkin, then sew the top in the same way.
Using a yarn needle and strong wool or burlap string, make a knot in the end of the wool. Poke up into the pumpkin's center from the bottom and pull. Wrap it around a section of the pumpkin and repeat. For my pumpkins I used between six and 8 loops to form the the sections.
Once you have the pumpkin shape finished, glue a twig on top for a stem.
Pumpkin Decorating – the best part I think
Here are a few examples of what I made, you can see how widely different they all are.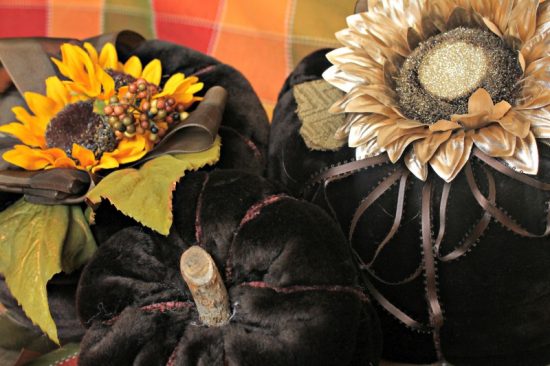 They can be as plain or as elaborate as you like. I loved the idea of having pumpkin styles you can't find in stores. They only take half hour to sew up, and even less to add decorations to.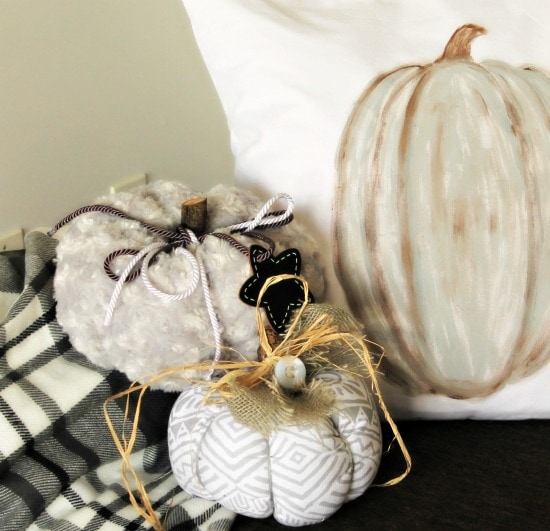 You can paint the branch stem, cover it with raffia or twine. I used old cordoroy and made some quick leaves.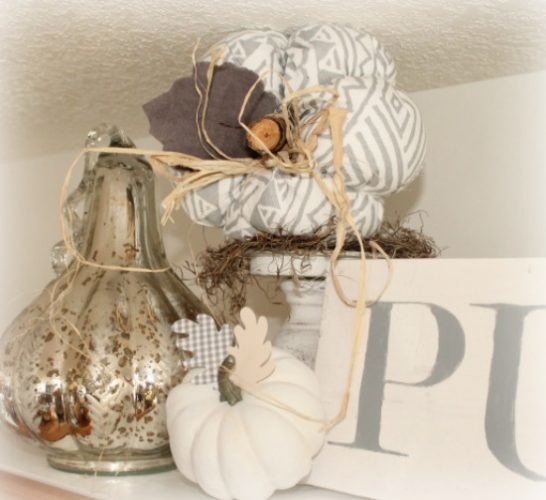 Stuffing these pumpkins was alot of fun. I really enjoyed looking at whatever I had and coming up with designs for them.
Pour some pumpkin flavored coffee and have fun!