The Cutest and Easiest Origami Birds and Spring Flower Arrangement
How to Make Easy Origami Bird Spring Craft
This post has two topics, DIY paper birds and a Spring flower arrangement. The little paper origami birds are simple little Spring craft you can do with your family. For today's post, I put the little folded paper bird craft into a Spring floral arrangement, but you can add them a potted plant, and even a Spring banner.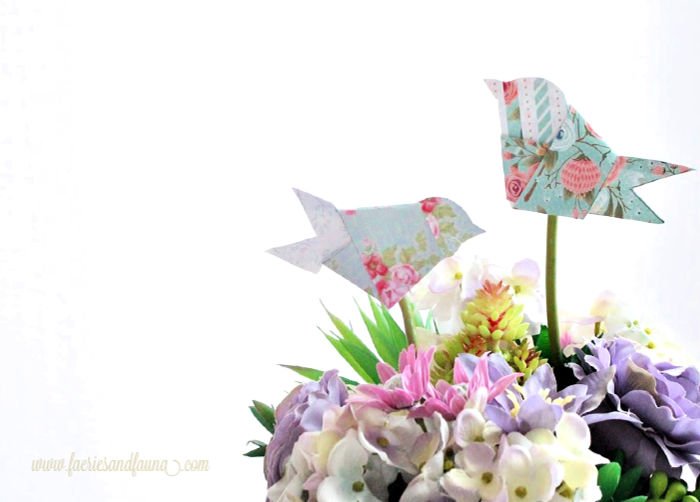 All you need to make the little birds is double-sided cardstock, scissors, and my little bird's template. You can even skip using the template and cut the little birds head and tail cut freehand if you prefer.
You need to have double sided cardstock otherwise the backside of the origami bird is plain white. I tried glueing two pieces of paper white sides together, but it didn't work well. I suggest going to a card stamping store and purchasing a sheet of double-sided cardstock.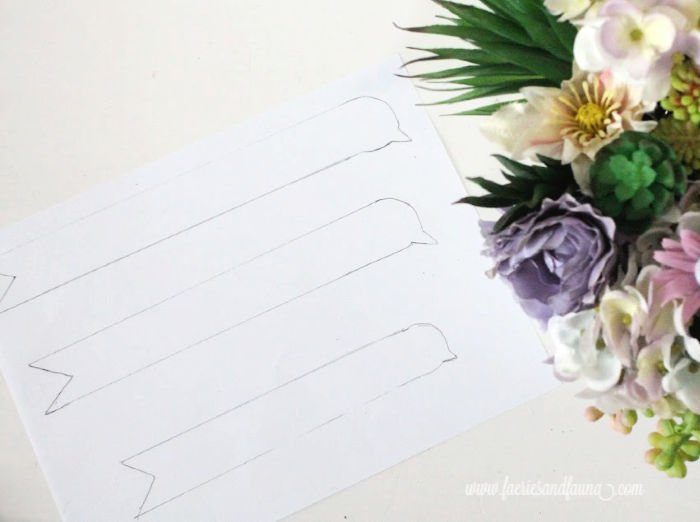 Print and cut the templates sizes you want, I used the small and the medium sized templates. Lay the origami bird templates onto the cardstock, trace the outside and cut out.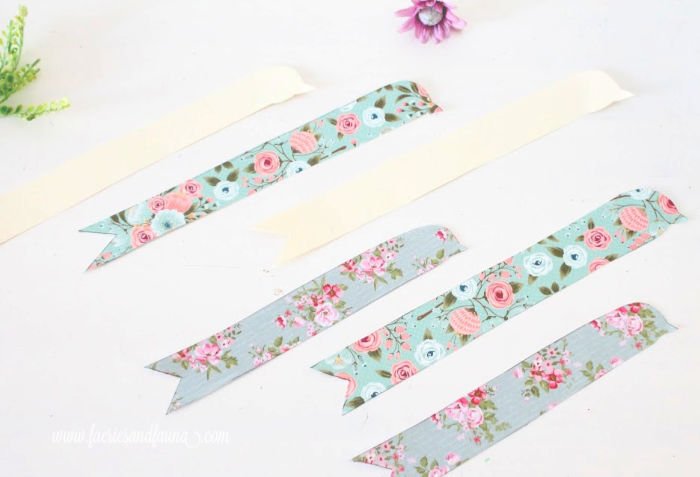 Hold the cut cardstock with the bird's head in your left hand. Taking the other end, fold the paper up and over creating a large loop.
Hold the bird's head secure while pushing the tail end through the loop.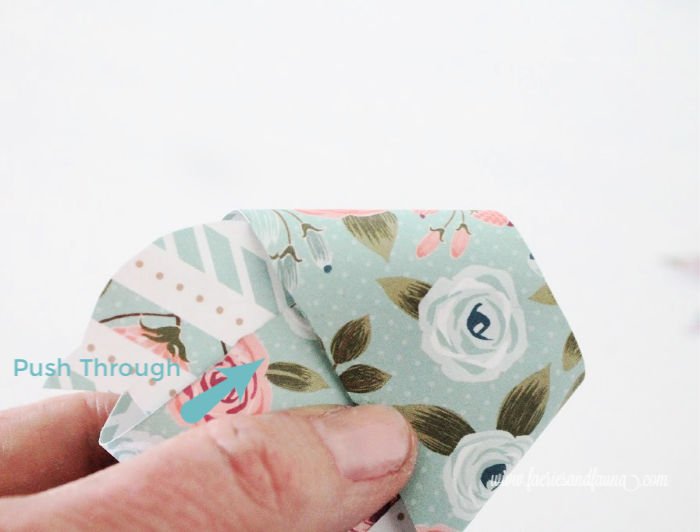 I found that I could adjust the final finish of the little bird by pushing up on the upper part of the loops and push the extra length back through the tail.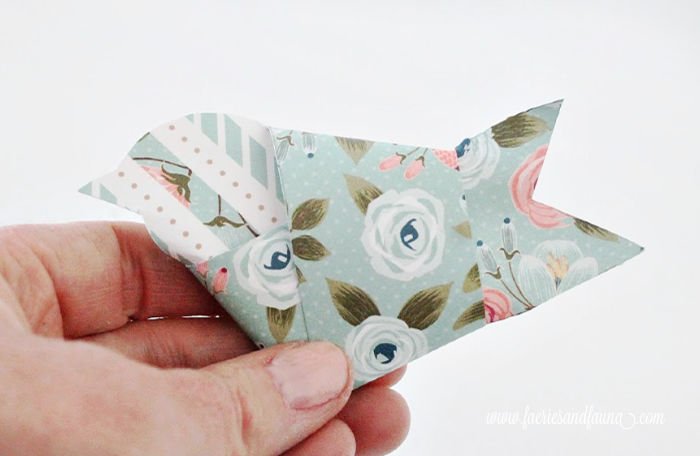 To add the birds to a floral arrangement insert a stem into the back fold of the bird, then place the little bird into your Spring flower arrangement. I did not glue the little paper bird craft into place so I can use the birds in other ways.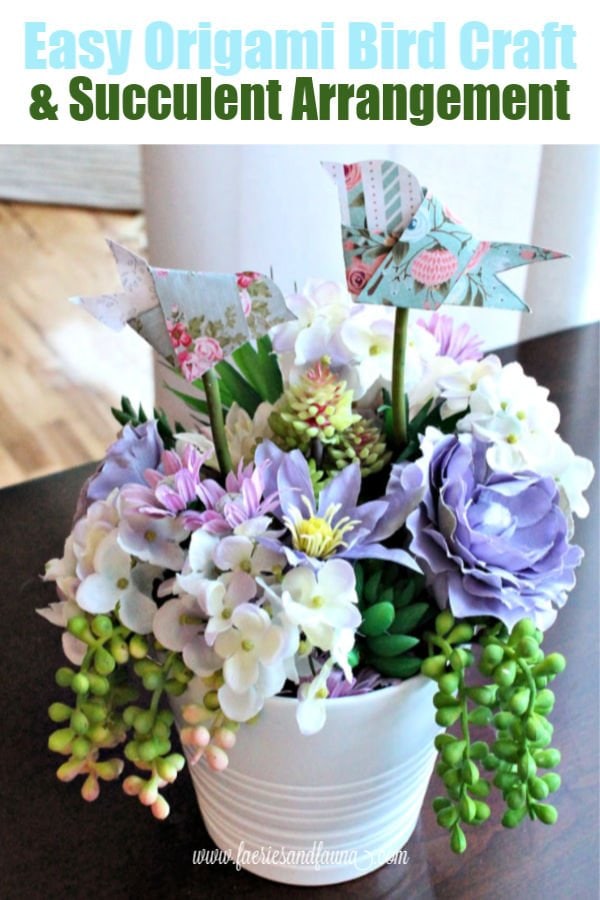 Making a Spring Flower Arrangement using Succulents
If you like the look of the spring arrangement, it is a white pot from IKEA, with a wire floral center. If you don't have the wire center, you can use florist foam or even chicken wire all curled up.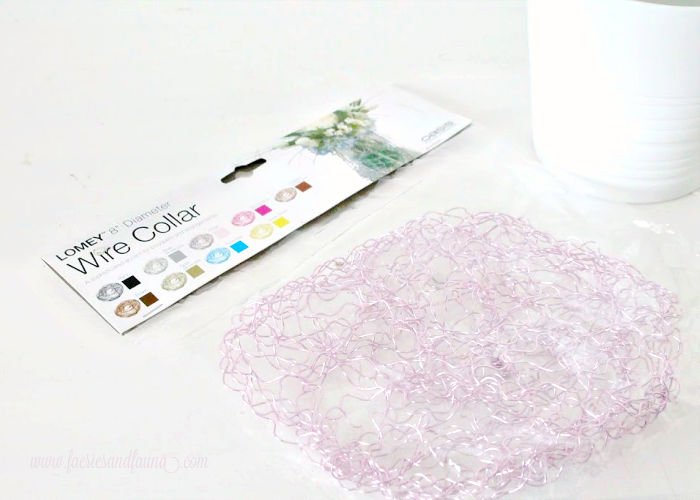 I then added faux succulents in the center and on four corners of the pot.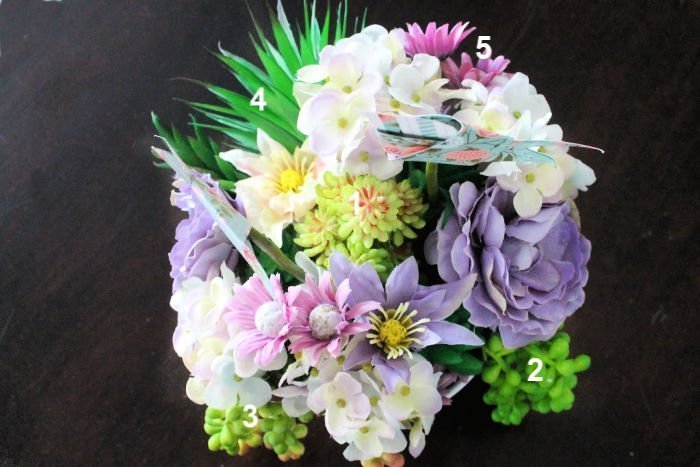 Then filled in the arrangement with flowers with the leaves removed. Removing the leaves allows the green succulents to stand out.

Working with paper crafts is fun, and I like that it's usually a tidy and inexpensive way to be creative. Here are some other paper craft projects I have created and I hope you enjoy.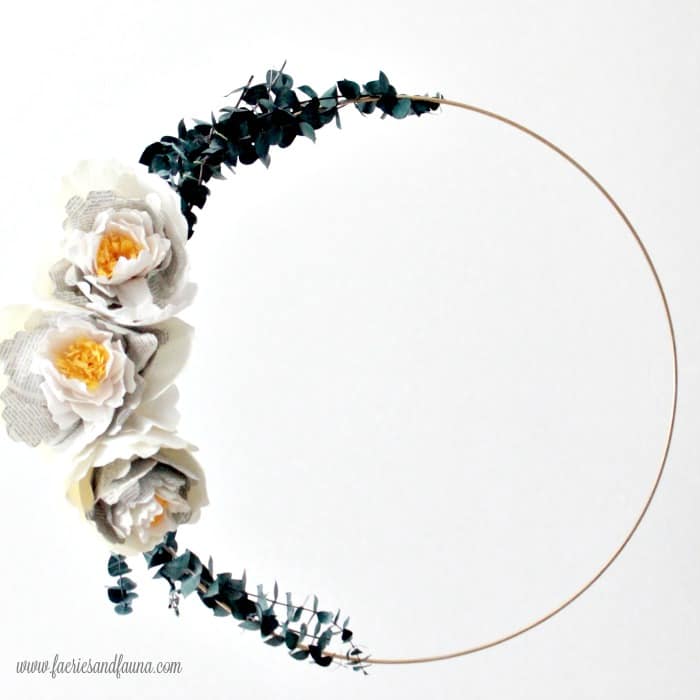 Crepe Paper Peony Flower Wreath
These little origami spring dresses are a fun paper craft to make with tweens. You can hang them in a tween, or little girls bedroom using mini lights. I also like them as a decoration for a bridal shower. Wouldn't they be fun done up in the brides wedding colours?