How to Sew a Basket Liner
We're going to the USA really soon, yeah. When we go south I stock up on crafting supplies for the blog, especially fabrics. On our last trip, I purchased quite few 1/2 yards pieces of pretty pieces of cotton and I have lots left. This bun cover is the first of a few little sewing projects using little bits of fabric.
a
Closing Basket Liner Tutorial
You will need:
2 coordinating pieces of leftover fabric – 28″ square
Thread, sewing machine, scissors etc.
Cord, tape, glue
Wash, dry and iron your fabric, Cut both pieces 28″ square. If your leftover fabric is smaller go ahead and use it. It will just make a different size basket liner.
Place the fabric good sides together. Pin in place. Sew around all sides leaving a 3″ gap.
a
a
Iron all your seams open and flat. (this will make the edges crisp) Turn the liner inside out. Iron and sew the gap closed.
Now you have to decide which fabric you want to be the main fabric and which one you want to show on the little tie flaps. Make sure that the main fabric is facing Upwards.
Take and fold in one corner 12 inches. Measure the first corner on both sides to make sure.
s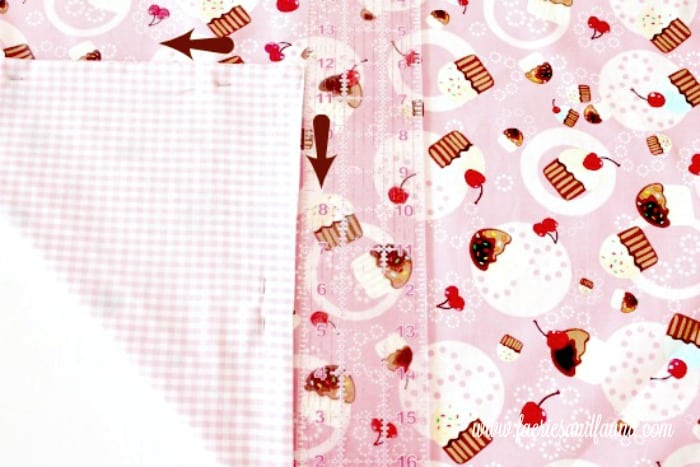 a
Pin in place. Repeat on the remaining corners.
a
a
Repeat until you have four corners.
o
a
Sew a one inch seam on each of the four corners.
ga
a

You need to make sure the cord ends are sealed so they don't unravel. I used scotch tape for this. Take one end of your cord wrap with tape, cut where the tape is leaving some of the cord held with the tape.
a
a
With a large safety pin pull the cord through the seams in the corners. Leaving lots of extra cord wrap tape on the other end and cut.
a
l
Turn the basket liner right side out fill with goodies and tie tightly.
p
k
Hope you like this simple little project. If you do please pin it for later or share it.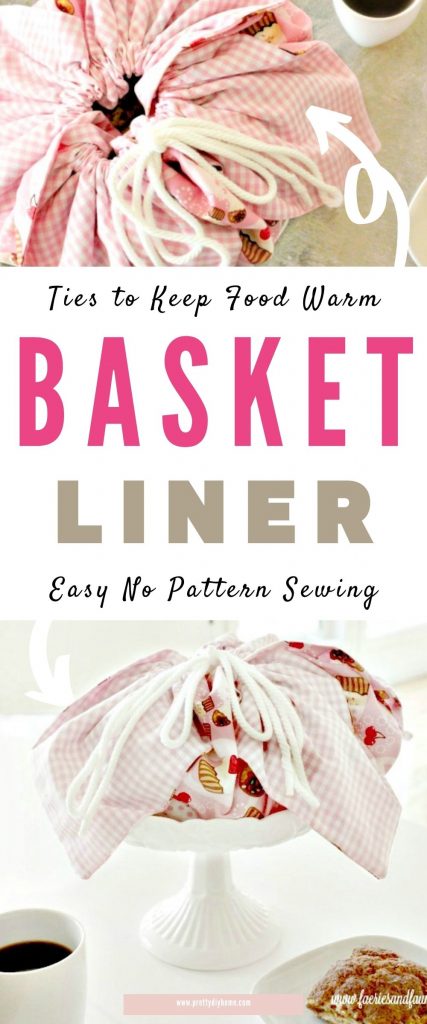 What do you think of the little corners? I thought they were cute, and they are much easier to sew then a gathered ruffle would be. Do you think they look a little bit more modern? Please comment and let me know your thoughts. I enjoy hearing from you.