Upcycled DIY Tray with Chalkboard Surface
Start with a long thin kitchen cabinet drawer front in a light colour. The drawer fronts are long and thin making them perfect servers. We purchased ours at Habitat for Humanity for $2. You can make up one or several of these trays for so cheap. You can even do a few of them to create a large buffet. Habitat had at least 10 of these matching drawer fronts, I should have bought more.
Our drawer front didn't have any holes from previous drawer pulls, but if yours do have them, start by filling the holes with putty or wood filler, filler, let dry and sand smooth before proceeding.
Supplies for Making a DIY Chalkboard Tray
Drawer Front
Two handles
Chalkboard Paint (I use Martha Stewarts)
Painters tape, small brushs and paint rags.
Ruler, pencil, and drill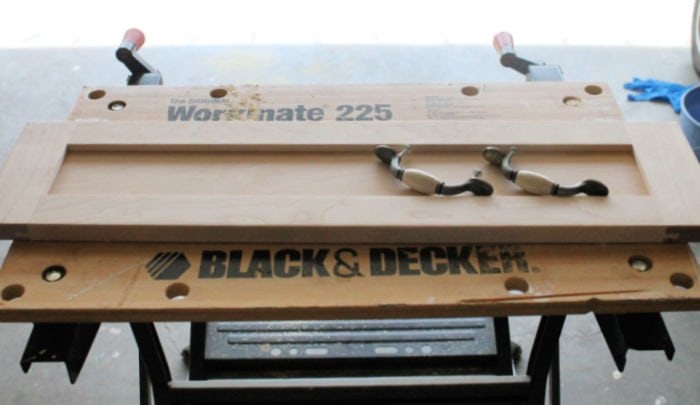 Paint the middle of your DIY serving tray with chalkboard paint. Use a small brush to paint the outside edges, then a larger 1 inch brush to fill in the middle.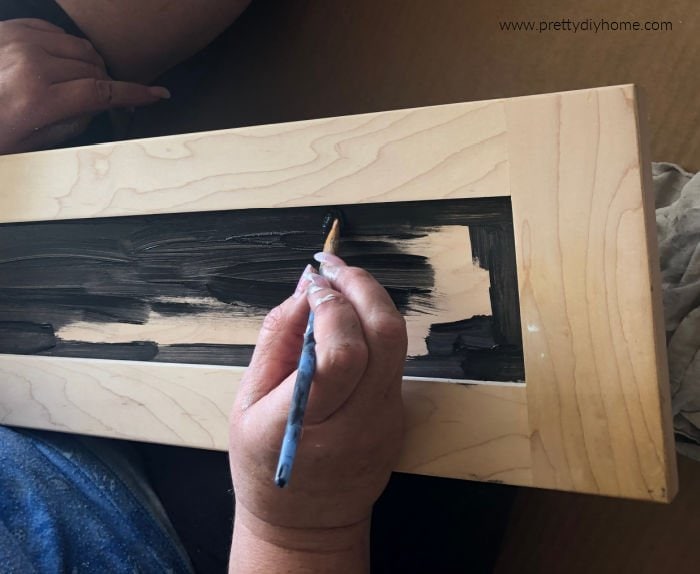 You may find handles that look great the way they are, ours did not. I chose to tape off our handles and paint the sides black to match the chalkboard.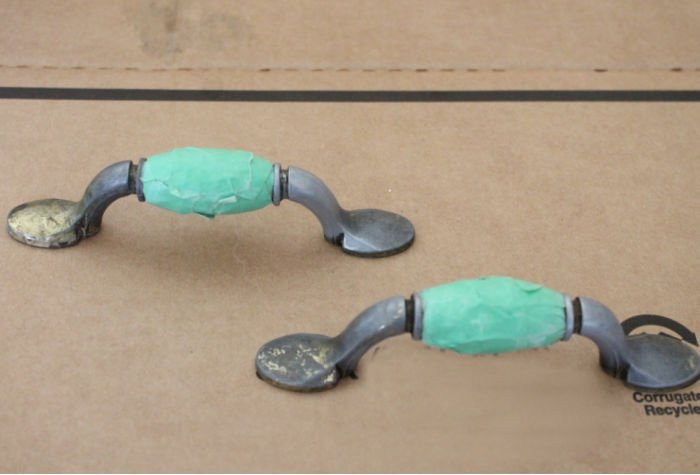 Our tray received two coats of Martha Stewart Chalkboard paint that I let dry well between coats.
Adding the Handles to the DIY Tray
Predrill and add two handles, another Habitat for Humanity find $1 for both.
Begin by measuring for center on each end of the wood tray. Mark with a pencil.
Measure the distance between the two screw openings on your handles. (ours was 3″). Divide that measurement in half. (1/2″)
Mark the wood with the distance measured (1/2″) measured out from the center point in both directions. Mark with a pencil.
Line up the cabinet handles over the holes to eyeball check if you like the placement. Adjust if needed.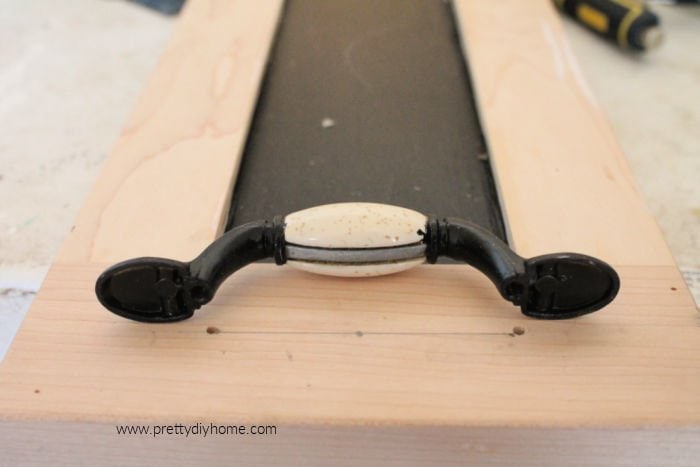 Drill the holes and insert screws to add the handles.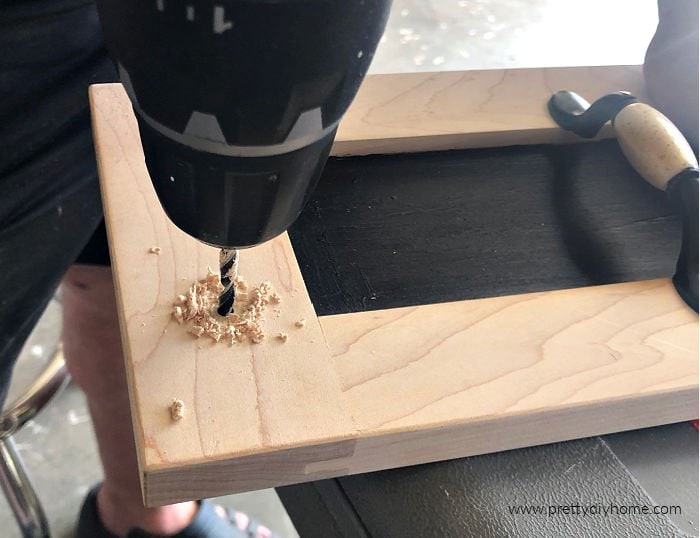 Here is the finished tray. This serving tray cost me $3 as I already had the chalkboard paint. If I had to buy the chalkboard paint it would still be less then $15 and of course I used very little of the paint.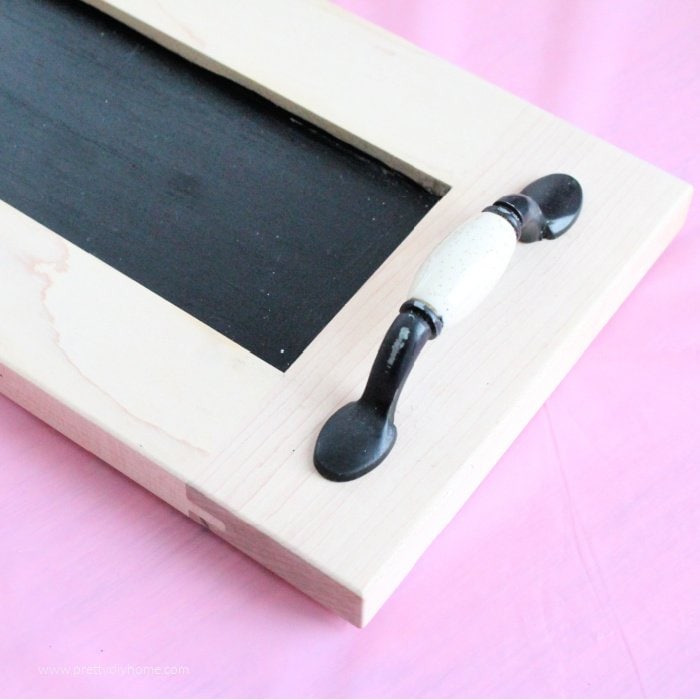 This serving tray is perfect for serving squares, cheese and crackers. I recommend placing the food in containers and then using the chalkboard surface for labels.
I first used this little tray for making a simply candy display for Halloween, but its going to be well used for all sorts of serving ideas.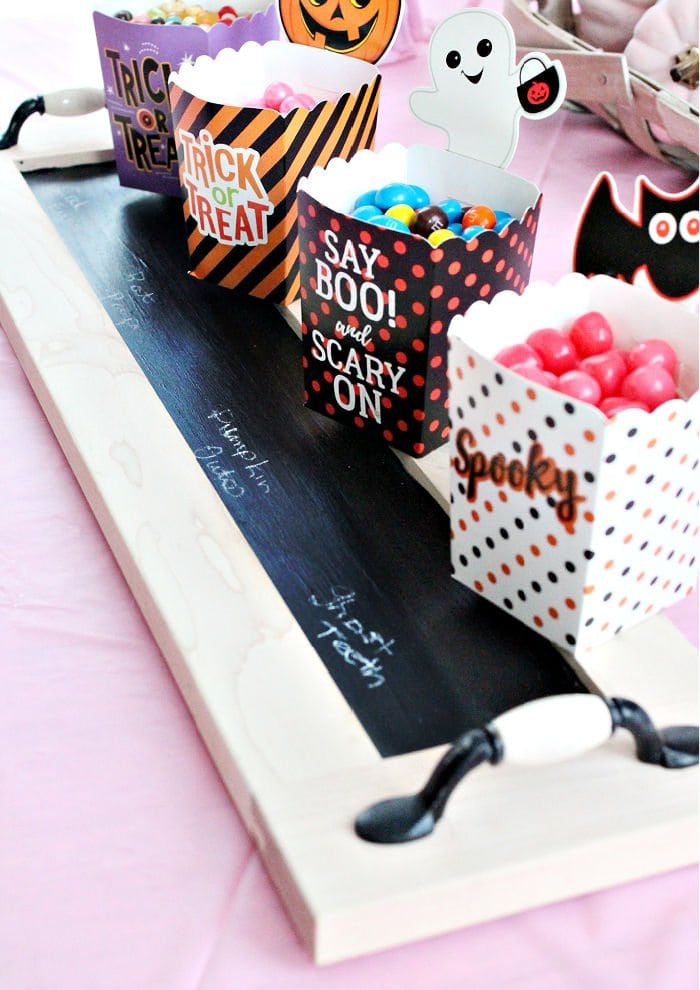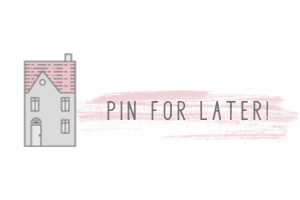 Not ready to make this tray now, save it until the next time you go thrifting. I constantly whine about the higher thrifted costs in Edmonton, let me know if your able to make one for less.