Pretty colourful glorious Plaid. Tartan plaid is perfect for Christmas decorating, it comes in a variety of colours and you can dress it up as part of a traditional Christmas theme, or add it to a farmhouse theme. Tartan plaid is very easy to work and the little pops of red, white, blue and green add the perfect festive touch.
I am writing a series of posts about all the different Christmas themes I can think of. Not sure what I am going to create this year, but I hope you find this post encouraging and exciting. I can't wait to start Christmas decorating, how about you?
Such a fun front foyer, with that lovely tartan cushion. The whole thing is wonderful and so many lovely unique layers. I may have to try and make that sleigh sign.
Christmas Home Tour | Ella Claire Inspired
This simple Christmas front foyer is part of a gorgeous Christmas home tour with lots of tartan plaid. So much inspiration it was hard to pick just one gorgeous photo.
Cottage Christmas Home Tour | Fox Hollow Cottage
I would love to be able to see guest reactions when they enter this gorgeous foyer from Plaids and Poppies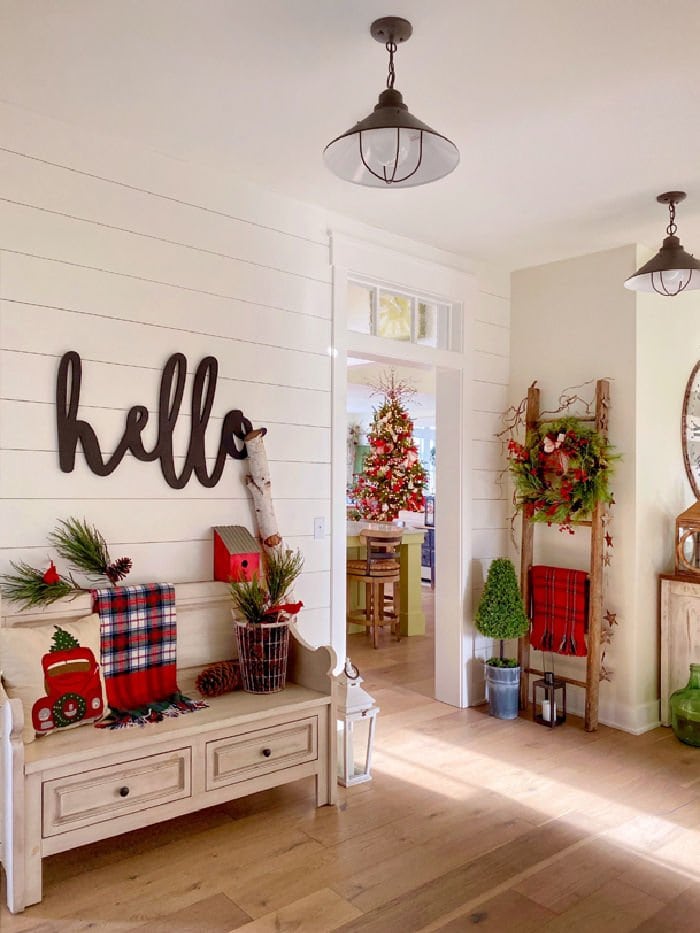 Christmas Home Tour | Plaids and Poppies
Such a fun and casual farmhouse entryway. We built our own hall tree this year and I cannot wait to decorate it.
Holiday Housewalk | Golden Boys and Me
I wanted to share this next blog post with you from Delightfully Noted because she does an amazing job of adding little bits of tartan for extra oomph. The tartan is gently sprinkled throughout her home and gives it a warm cozy feel.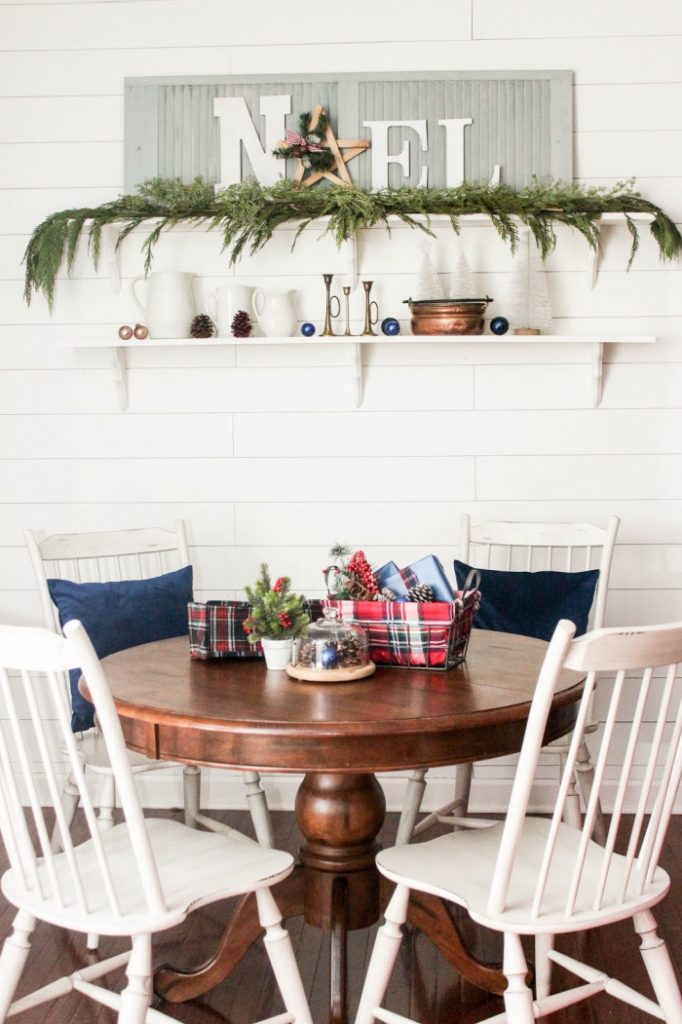 Blue and Red Christmas Home Tour | Delightfully Noted Blog
Such a unique and easy to do tablescape.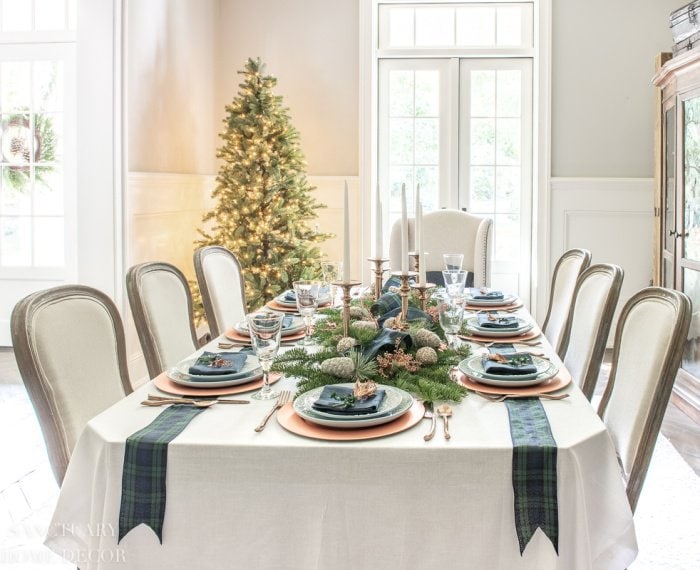 Warm and Cozy Christmas Home Tour | Sanctuary Home Decor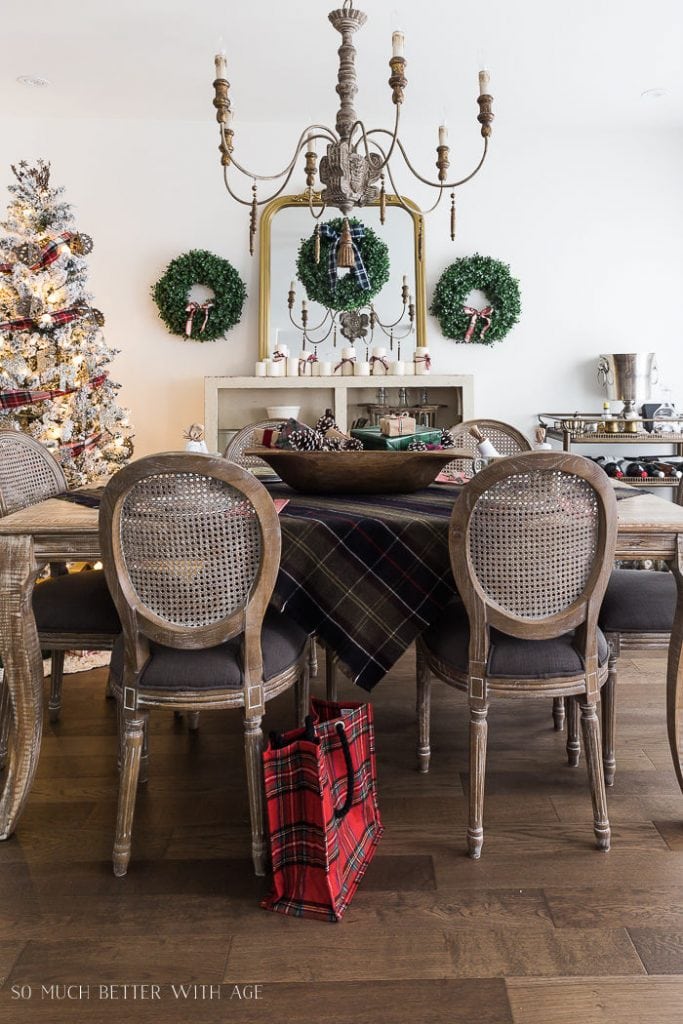 Christmas Plaid Table Setting | So Much Better with Age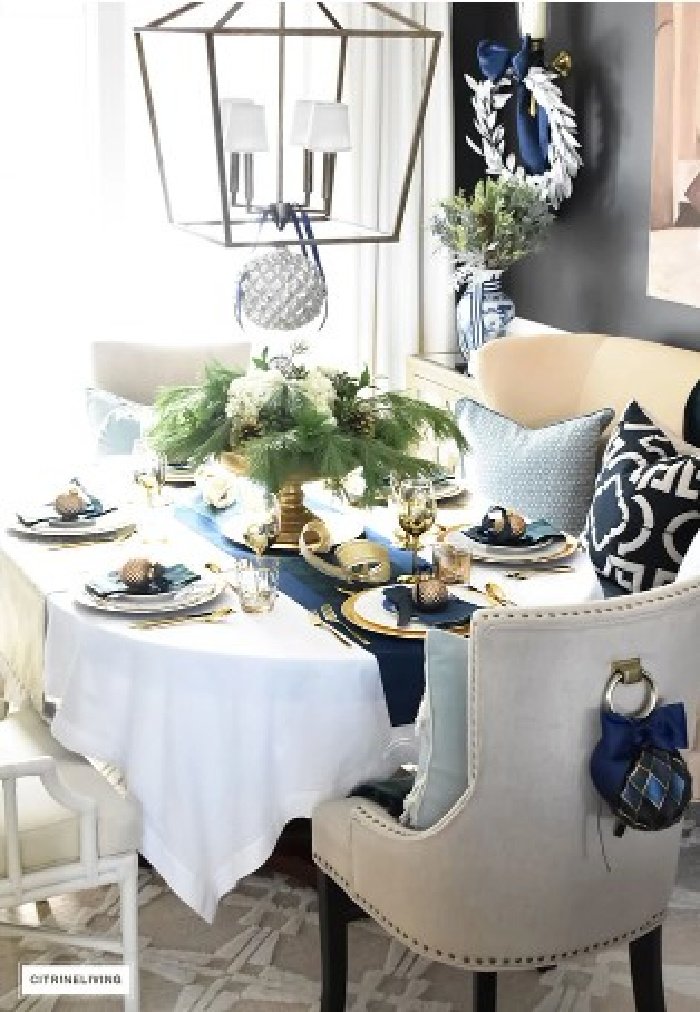 Classic Christmas Tablescape with Tartan, Navy & Green | Citrine Living
This home tour from The Craft Patch is full of little bits of tartan festive touches. She dotted little bit of tartan throughout every room in this beautiful home.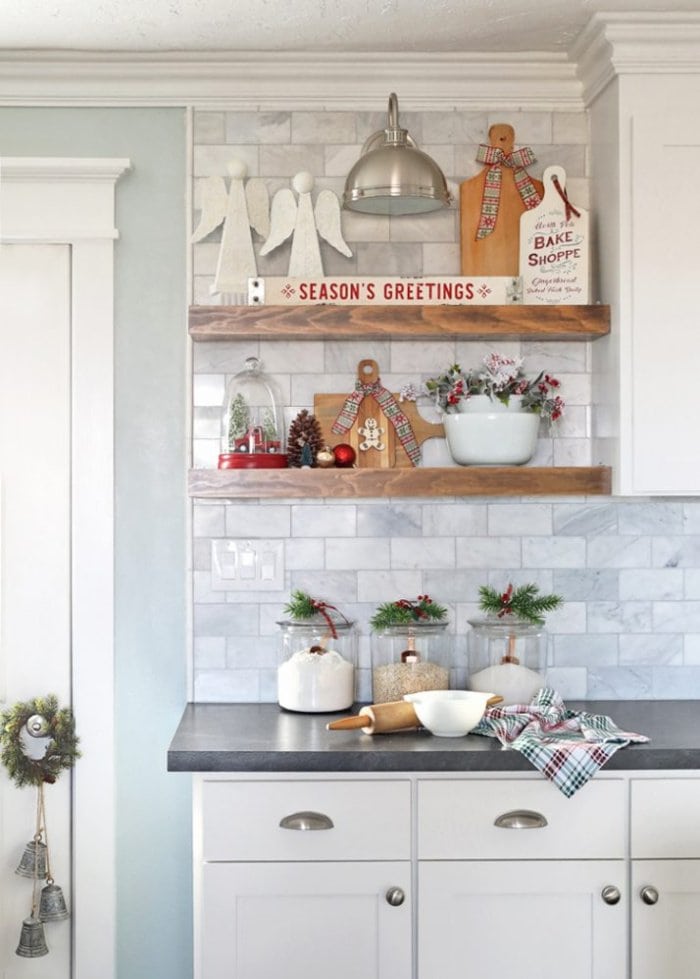 Cozy Farmhouse Christmas Home Tour | The Craft Patch
This whole post from A Wonderful Thought is gorgeous, but I had to share the simple and gorgeous tartan artwork she created for over the mantel.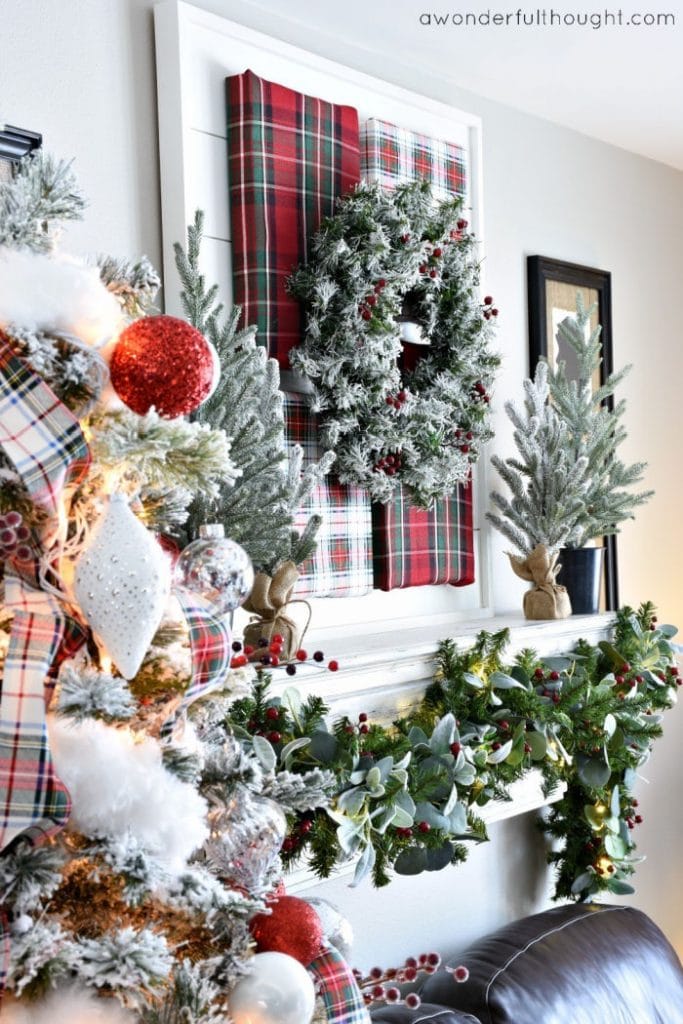 A Red Green and Plaid Christmas Tree | A Wonderful Thought
The little touches in this living room like the tartan plaid gifts really appeal to my frugal nature.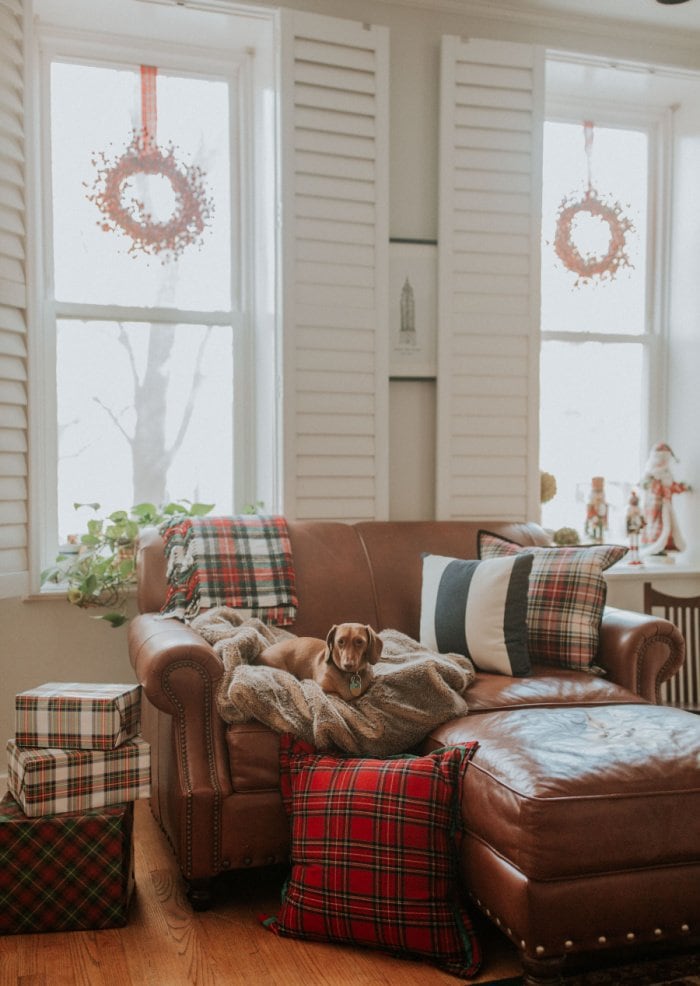 Preppy Christmas Decor | Kelly in the City
Of course I had to share some gorgeous tartan filled Christmas trees.
Traditional Plaid Christmas Tree | Positively Splendid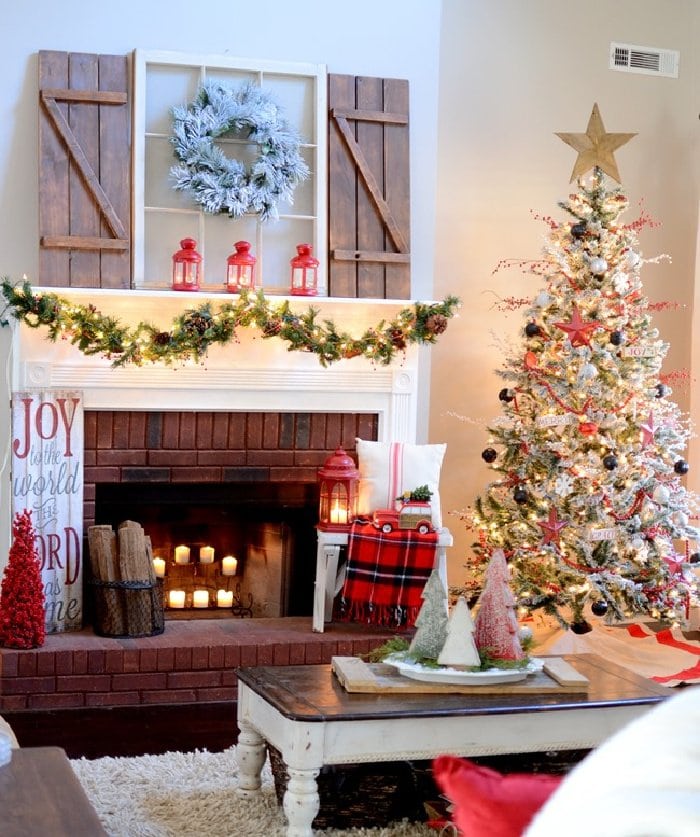 Christmas Home Tour | The Frugal Homemaker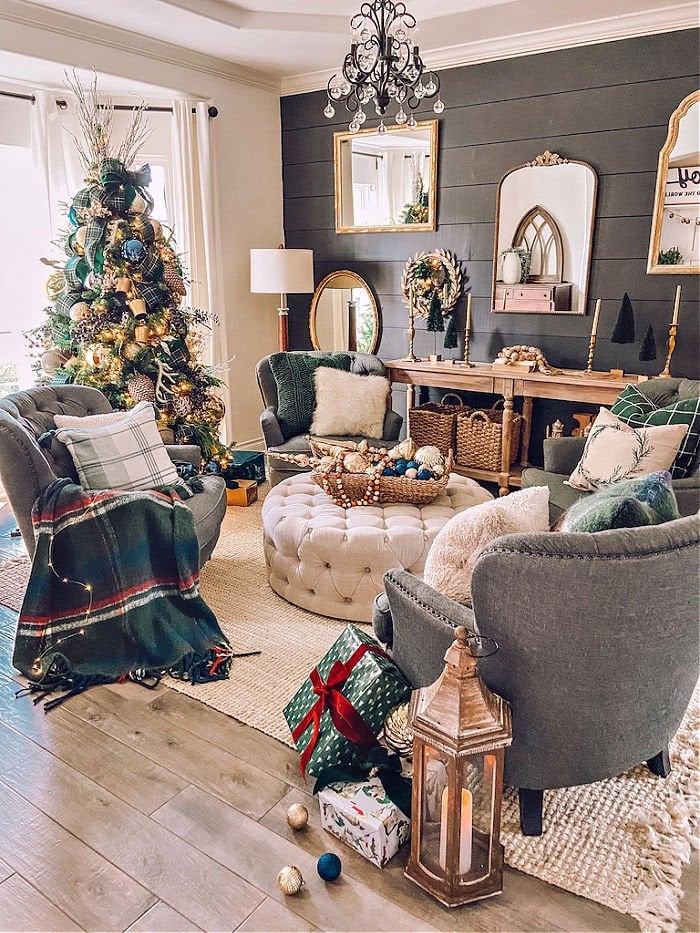 Blue, Green, Gold Plaid Christmas Tree | Life by Leanna
A Holiday with Heart | A Thoughtful Place
This picture from Common Ground really exhibits how tartan can be used in various decor. I am a total fan of how she put a unique gathering of various styles together and it works so well.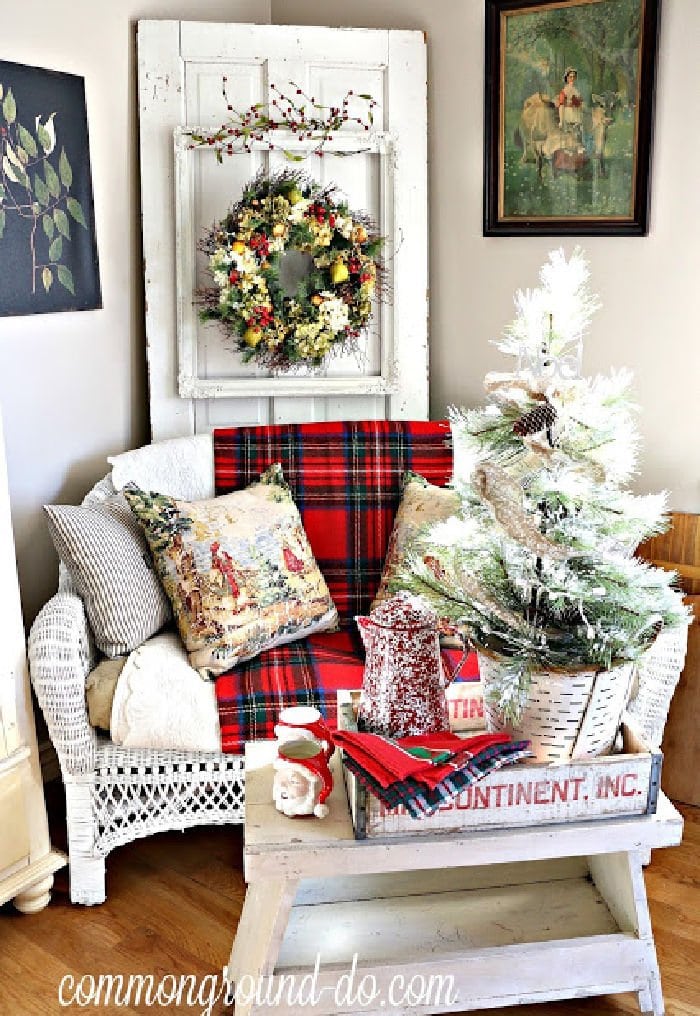 Christmas Kitchen and Yes its Plaid | Common Ground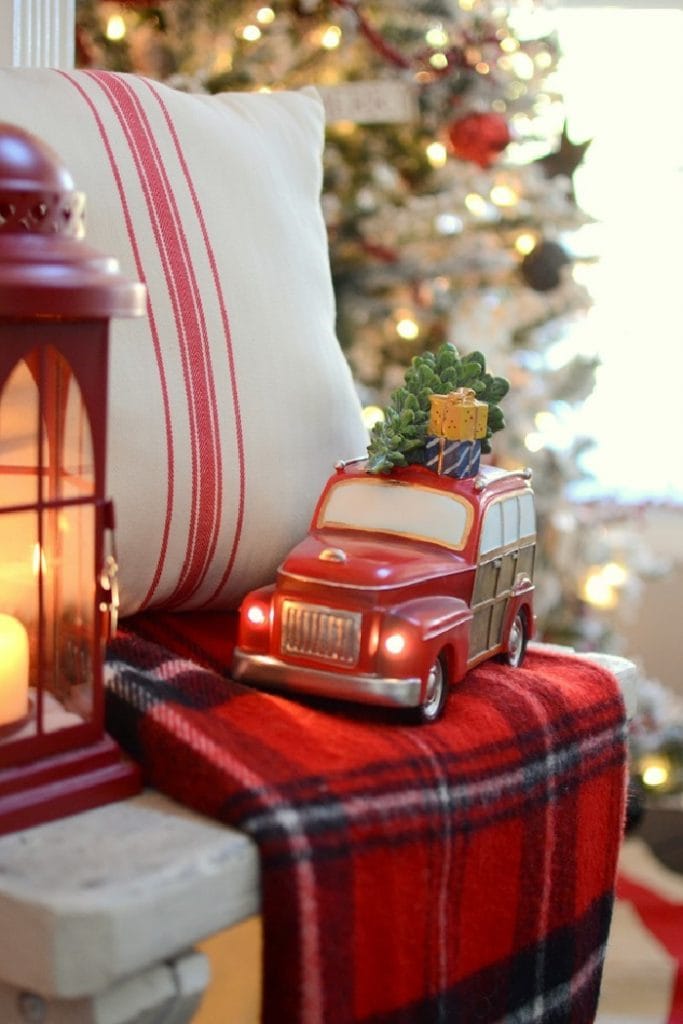 Christmas Home Tour | The Frugal Homemaker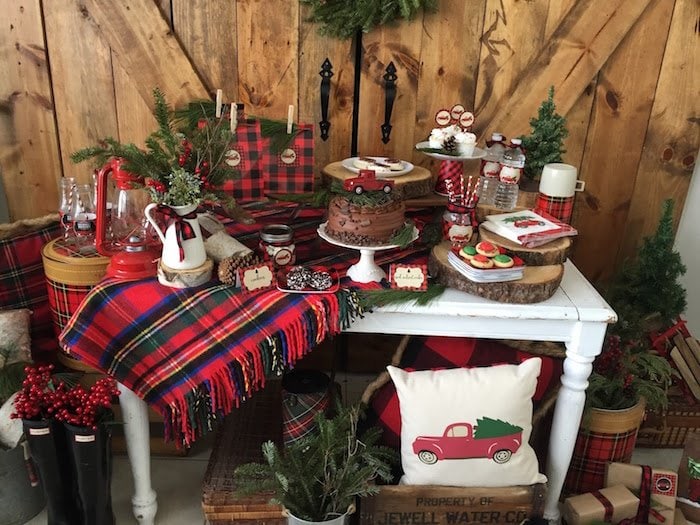 Vintage Rustic Plaid Christmas Party Ideas | Kara's Party Ideas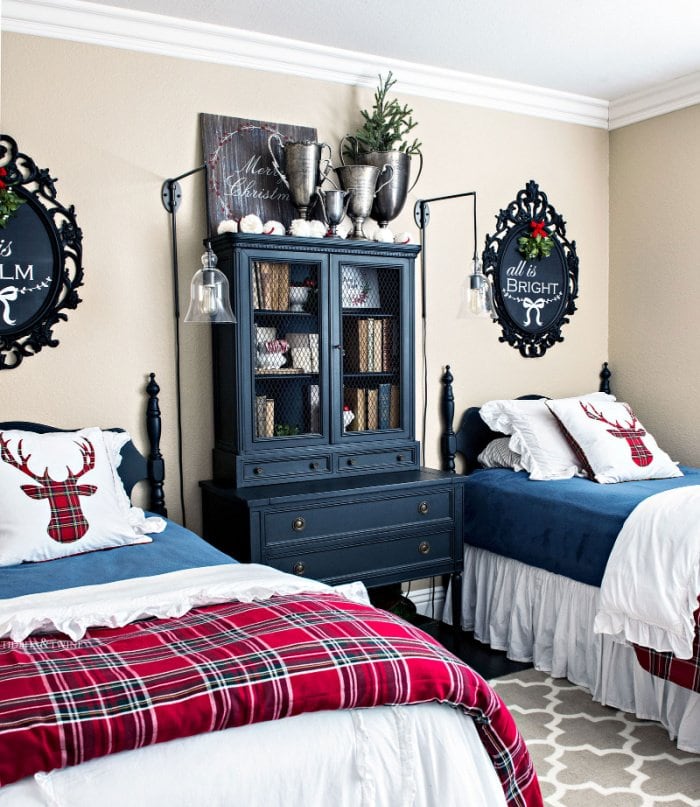 Christmas Tour Guest Bedroom | Tidbits and Twine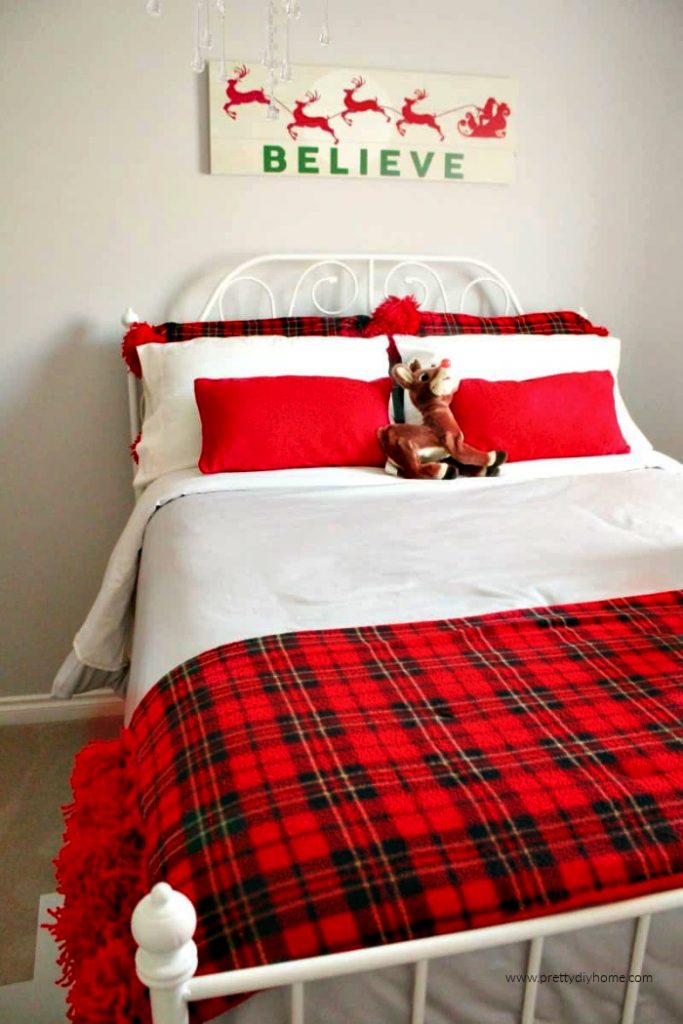 Christmas Home Tour | Pretty DIY Home
I decorated our home with lots of DIY plaid accessories a couple of years ago. My daughter in law loved it, so I gathered it all and gave it to her. If I decide to do tartan this year I think I should try the blue and green tartan. I am not sure if I have enough time to create it this year, but certainly am inspired to create it for next year.