10 Not Too Scary DIY Halloween Front Porch Ideas
Halloween Front Porch Inspiration
Halloween front porches are so much fun to decorate. One of our neighbours has a huge haunted house every year and children from all over come to our neighbourhood. We have about 150 children come to our house, the houses nearer to the haunted house get more than 200. It's so much fun watching the pack of children traipse along the street gathering their candy. As we have trick or treaters of all ages come to the door I don't make our home too scary, the haunted house is fantastic for the older children so I decorate our front porch more for the little ones.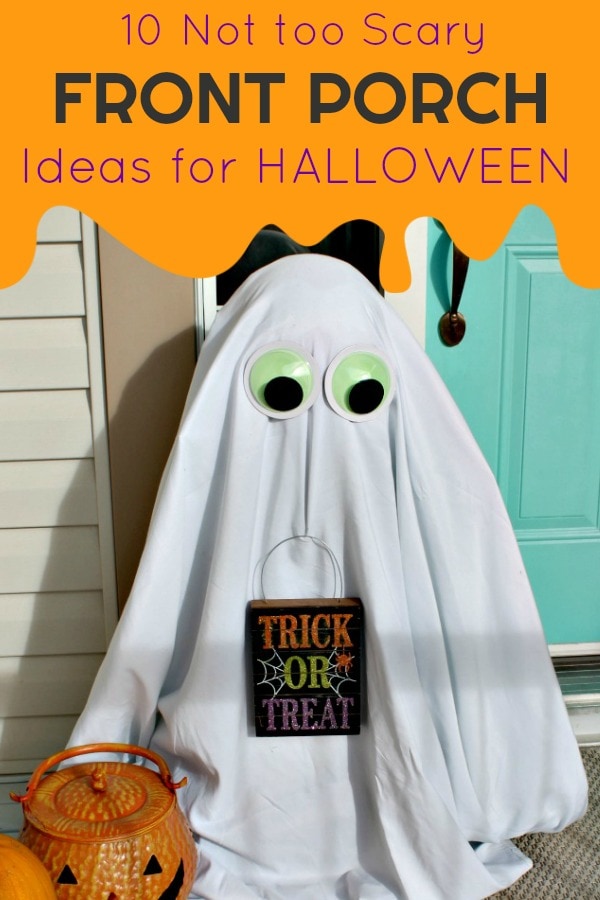 None of the ideas in this post are really scary. I have arranged the links starting with the mildest and ended with the scariest one. I don't think the last one is super scary but some little children may hesitate to enter.
Happy Halloween
This DIY Happy Halloween sign would light up the front porch nicely. The post contains a full tutorial.
s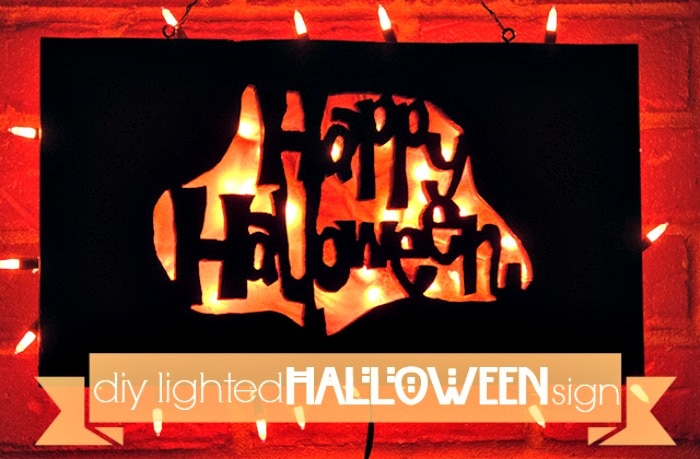 DIY Light Halloween Sign by The DIY Village
Witches
This super cute sparkly witch broom is both Halloween themed and cute. Who can be scared of anything that glitters? I love that this pos thas a full tutorial and the witches broom will be very inexpensive to create.
G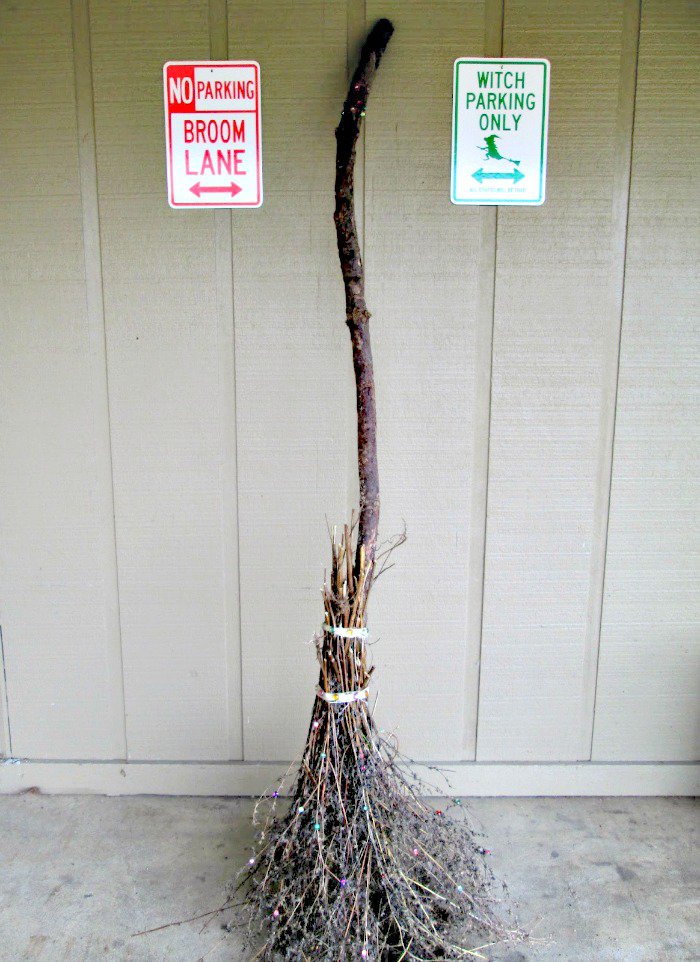 DIY Sparkly Witch Broom from The Rehomesteaders

Ghosts
Got some dead plants frozen from summer? Hold on to them, spray paint them black and add some simple plug in ghosts. This was our front door decor last year. I like these little ghosts as they give the kids more illumination.
d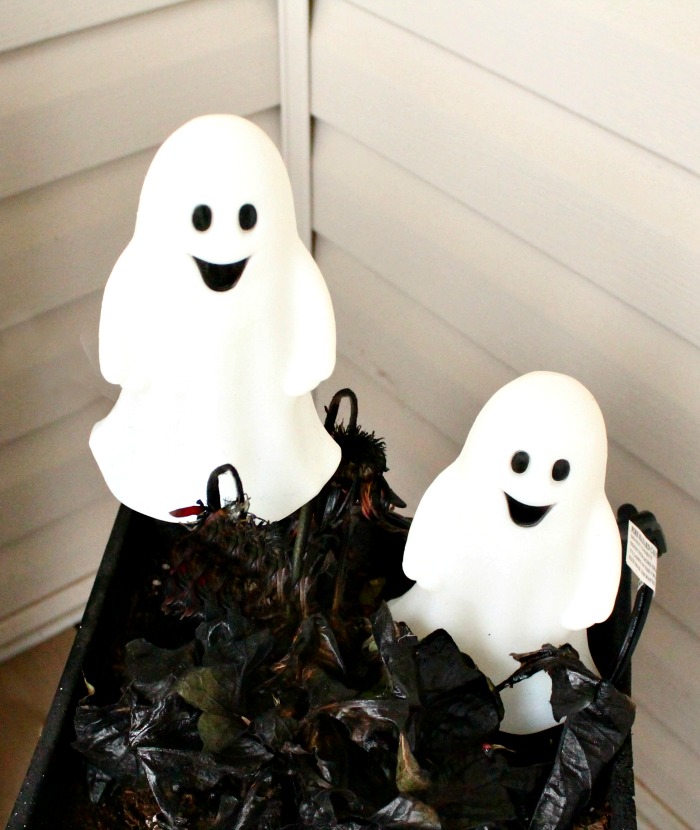 These little Halloween Ghosts are made using flowerpots, soccer balls, and old sheets. They are definitely designed to appeal to younger trick and treaters.
Flowerpot Ghosts for the Front Porch
Vampires
This mat is simple to create and so very cute. I love the Velcome and how it is so obviously vampire but cute more than creepy.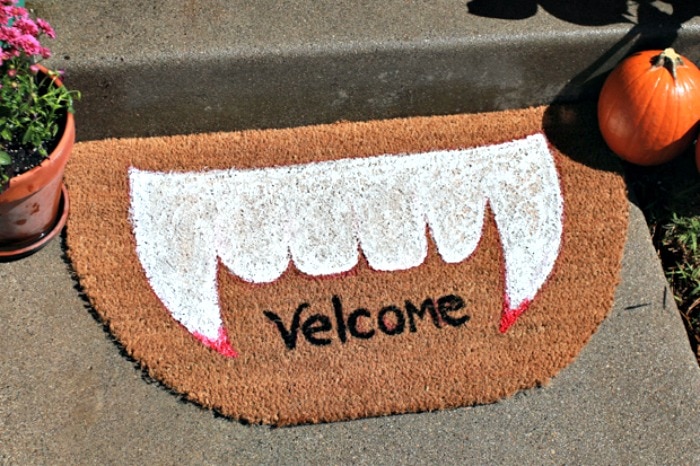 Spooky Halloween Mat by Creative Live
Owls
These ominous looking owls are too beautiful to be overly spooky. They do give you a little twinge of being watched.
d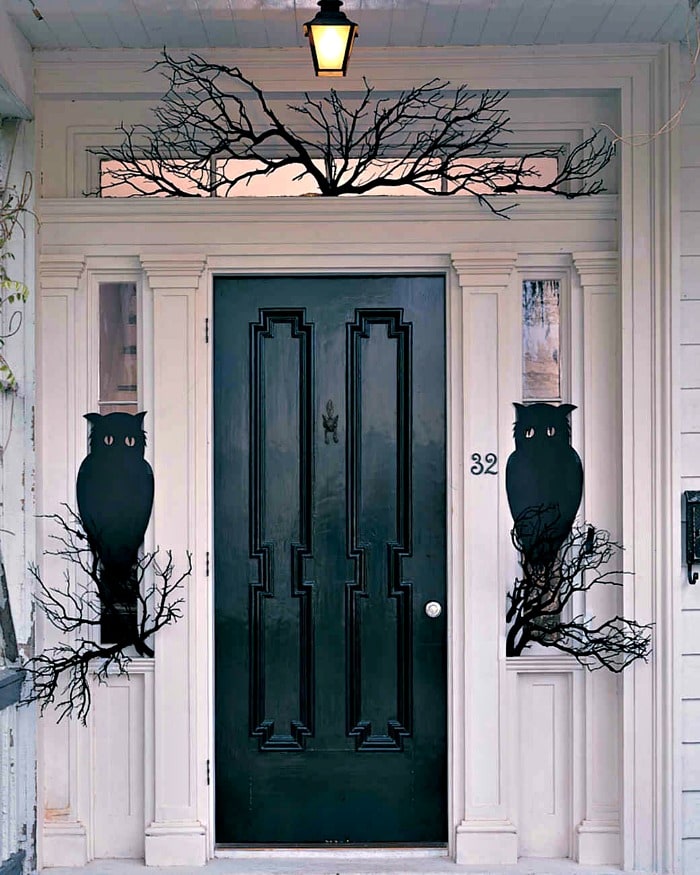 Owl Night Watchers by Martha Stewart
Monsters
This monster is so cute and funny. Don't you just love how large it is?
Outdoor Decoration by Nifty Thrifty and Thriving
Snakes
We're getting towards the end of the post. If you're scared of snakes you may consider this wreath a little creepier. Snakes don't bother me too much and it's not hung around the doorbell. Now that would be creepy.
Wriggling Wreath by I Love Halloween
Warnings and Grave Yards
Having to trudge up slime covered steps and knock on a boarded up dorr that says keep out may seem a bit daunting. The littlest munchkins may need some encouragement to knock on this door. So well decorated with ghostly vignettes and a graveyard that makes it all seem more authentic.
h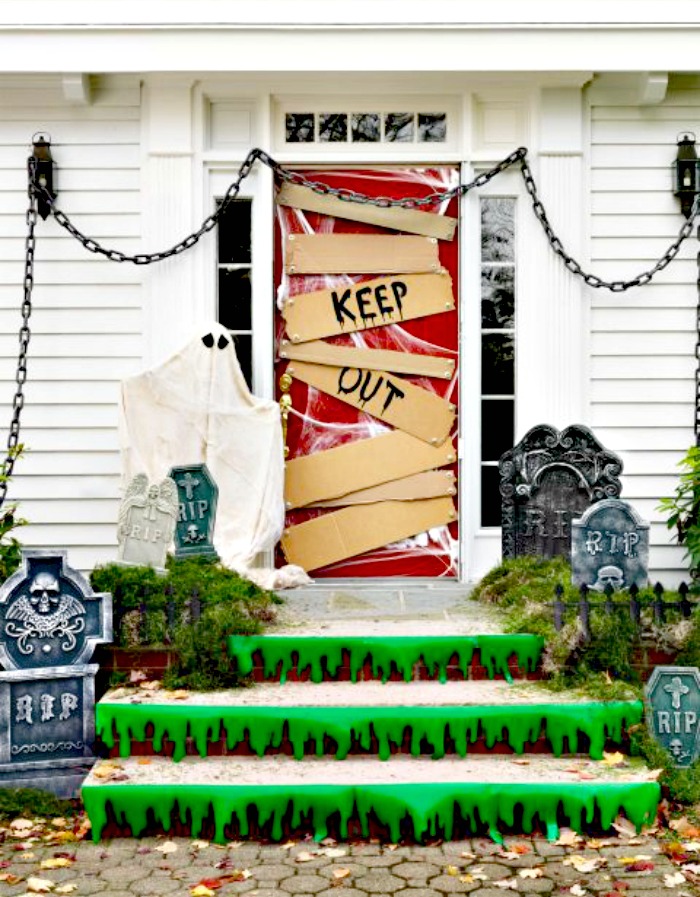 Freaky Spiders
In my opinion, this simple display is the scariest of the decorations, tiny spiders give me the creeps and a big one like this is the stuff of nightmares. My munchkins would be knocking on this door themselves. The post contains the tutorial on how to make this horribly halloweeny decor yourself.
g
Trash Bag Spiderwebs – The Sits Girls
I am not sure if little ones would recognize this as a coffin and the older kids may get oppressed by having to wall through the long covered hallway to the door. This is the stuff that nightmares are made of but I think its really well done and different.
Halloween Front Door Coffin by Screaming Scarecrow
When do you start decorating and preparing for Halloween? As usual I seem to be a bit behind, I am just starting to finish up my first Halloween projects.
Which of these posts creep you out?
Do you think they are all appropriate for children?
Let me know your thoughts in the comments I would love to hear from you.