12 Camping Dessert Recipes Your Family Will Love
Whether your an avid camper who has the ability to get away to the woods and escape all the noise for a weekend, or a city dweller like me who loves their back yard firepit on any warm enough day, I am certain you will find a camping dessert recipe to add to your list of favorites.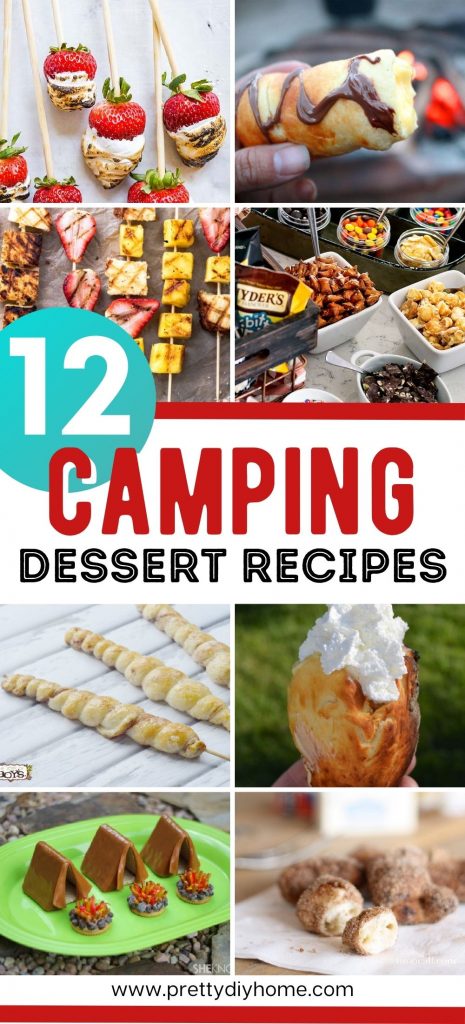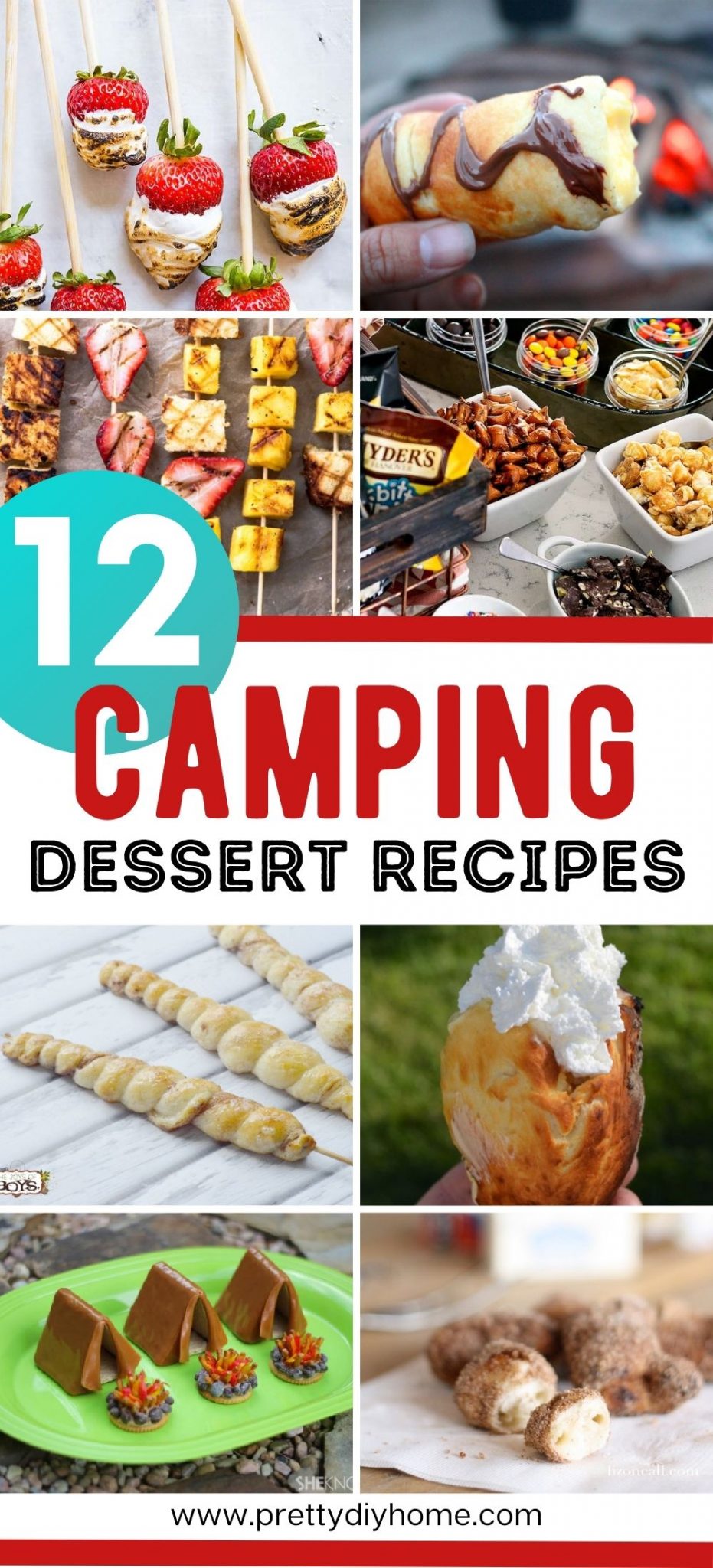 These campfire cones are a fun twist on s'mores, a sugar cone filled with gooey sweet marhsmallow and the customized with an assortment of chocolate and fresh fruit. Everyone gets their own personal add ons. Such a fun dessert everyone will love.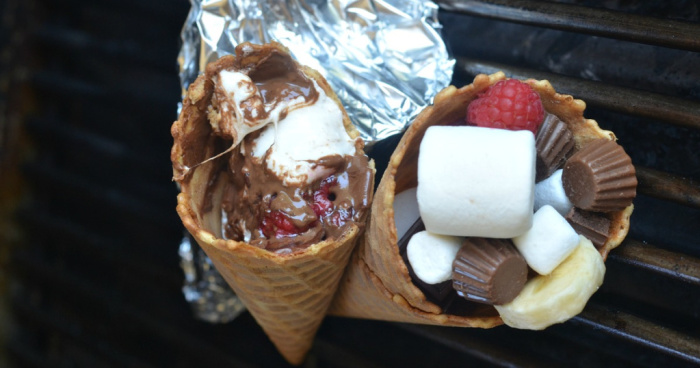 These grilled shortcake skewers are such an easy dessert idea for summer. Bake or buy some pound cake, grill them and add whipped cream, and your family is fed.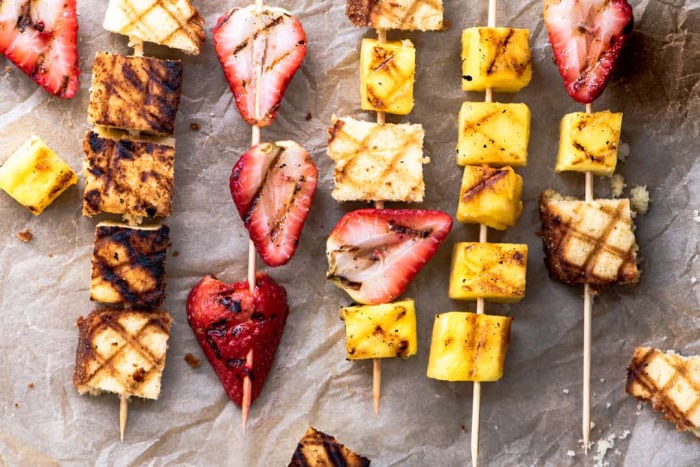 Grilled Shortcake Skewers | Betsy Life
Oh my don't these Cinnamon twists from the Joy of Boys look good. Cresent dough coated with butter, cinnamon sugar and optional icing. This is a perfect camping dessert, but I need to try making some for at home as well.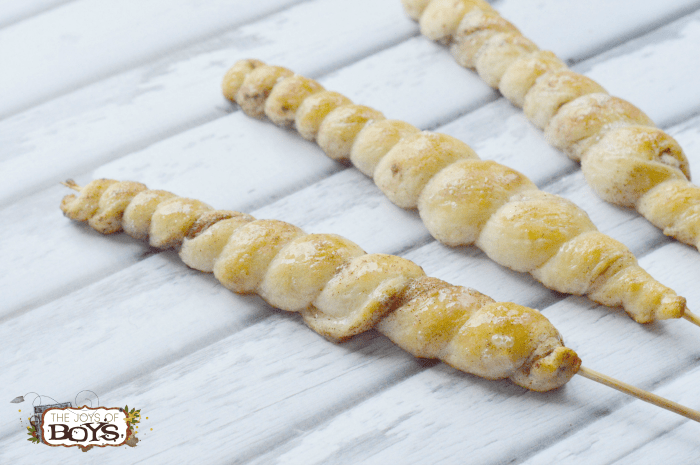 Campfire Cinnamon Twists | The Joy of Boys
Take Two Tapas shared this idea for walking tacos. I had never heard of them before, and I am so glad I did. You take a bag of chipd, pretzels etc and you fill all the annoying air in the bag with a bunch of tasty ingredients. Such a fun portable snack for camping.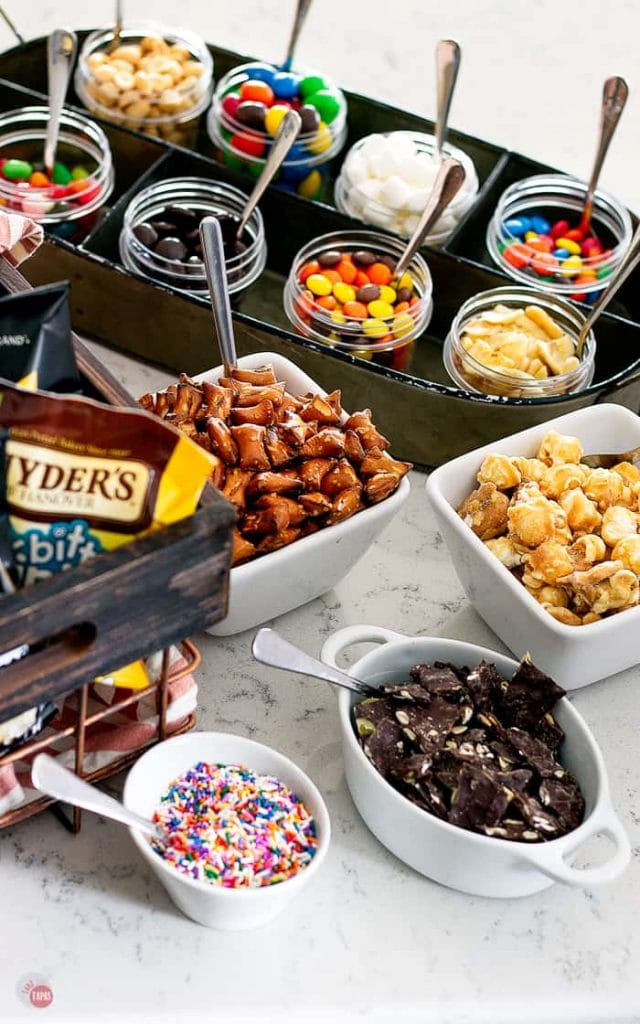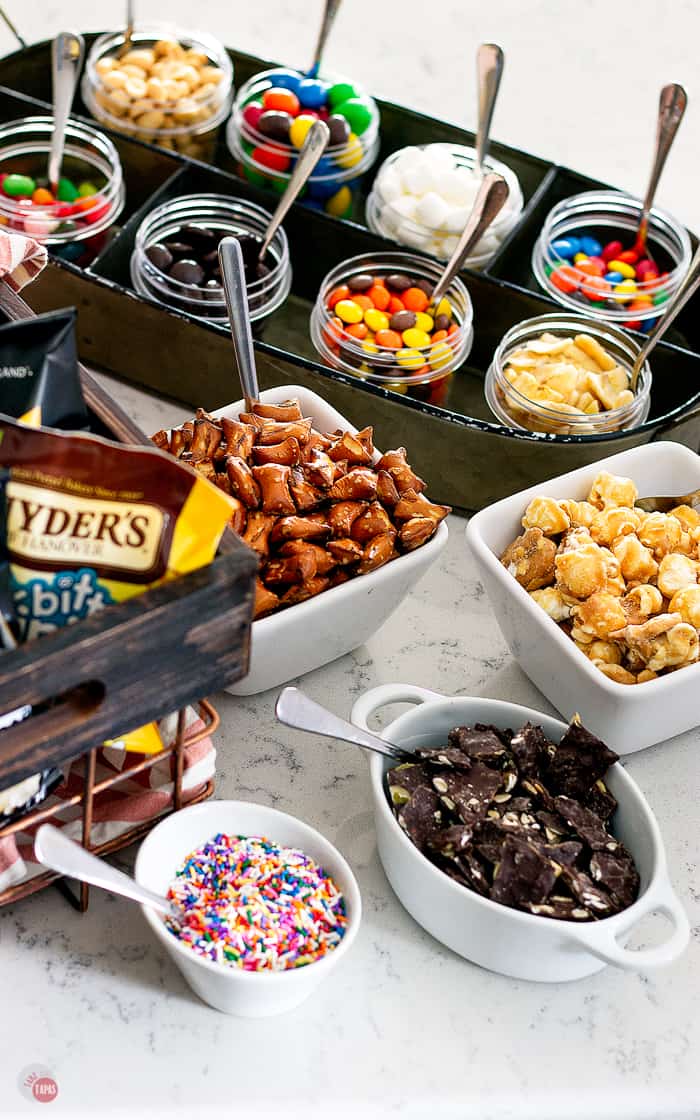 Walking Dessert Tacos | Take Two Tapas
A specialty DIY Woof em stick and some canned biscuit dough. I love how totally ingenius this idea is. Roast the pockets and then fill them with puddings, fruits, candy, or whatever else appeals. What a special camping treat.
Woof Em! | Her Tool Belt
Campfire Churros | Liz on Call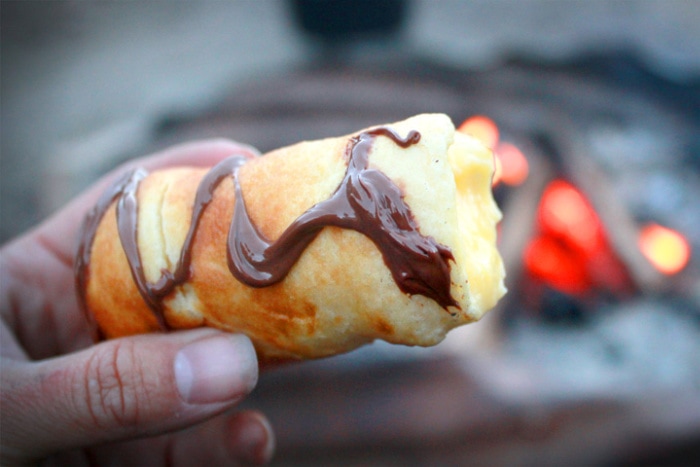 Campfire Ecclairs | The Many Little Joys
Totally Portable Banana Pudding in a Sack | Sprinkle Bakes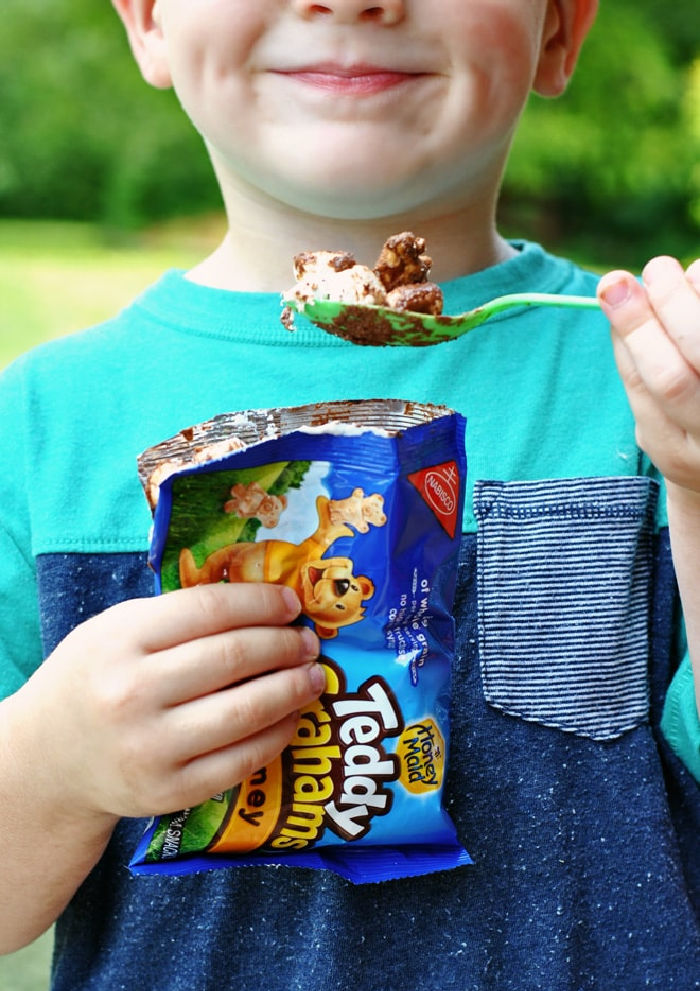 Less Mess S'mores | Pizzazzerie
This is one of those simple fantastic recipes that makes me think, oh why didn't I think of that!! Simple and delicious. Perfect for camping or even toasting over a candle for your next movie night.
Campfire Strawberries | Good Cook
One of my absolute favorite cookies, with coconut and chocolate sandwiches gooey sweet roasted marshmallow. All I can think to say is "yum".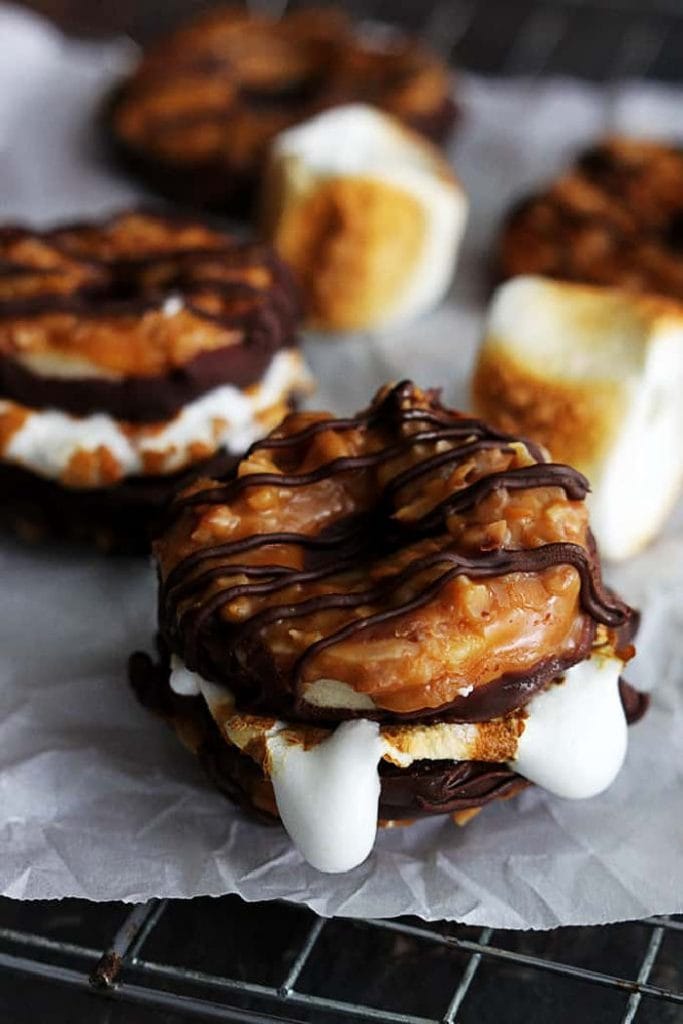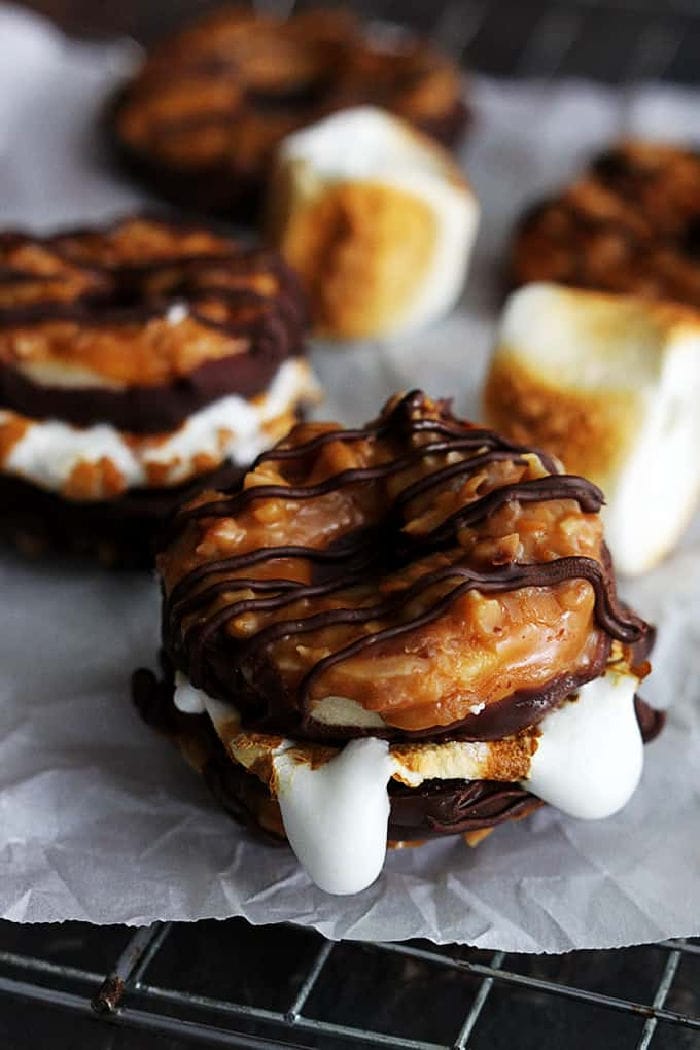 Samoa S'Mores | Creme de la Crumb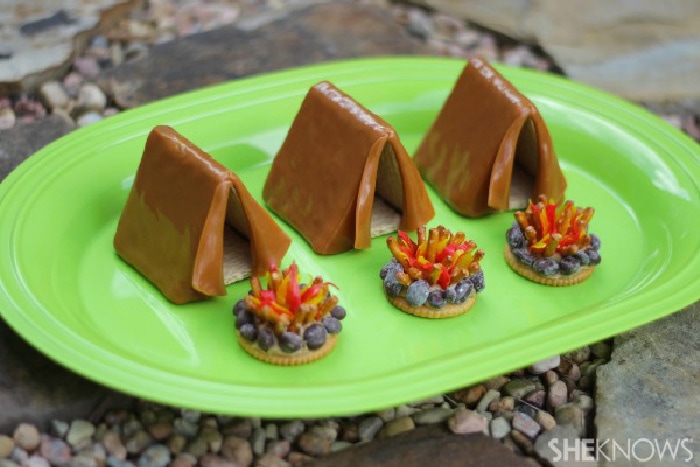 Tent and Campfire Treats | SheKnows