All White Christmas Decor for a Calm and Serene Look
All white Christmas decor is my go to style, I had all white Christmas lights and crystal ornaments for 30 years, and its still my favorite. This roundup was really fun for me to put together and I discovered some new home decor bloggers at the same time. Do you find crisp, icy, sparkling, white Christmas decorations joyful like I do?
In today's post I am going to gather all the beautiful All White Christmas decor I can, in various styles. Maybe I will end up creating it again this year. Lets get started and I may as well start with some of my own.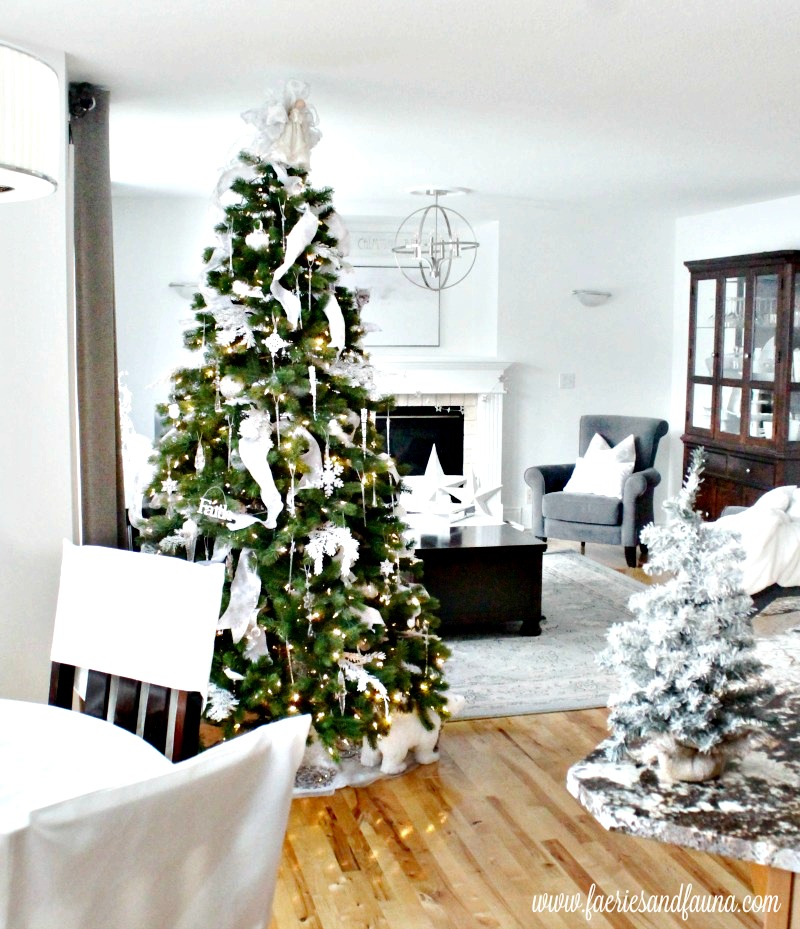 All is Calm Christmas Home Tour | Pretty DIY Home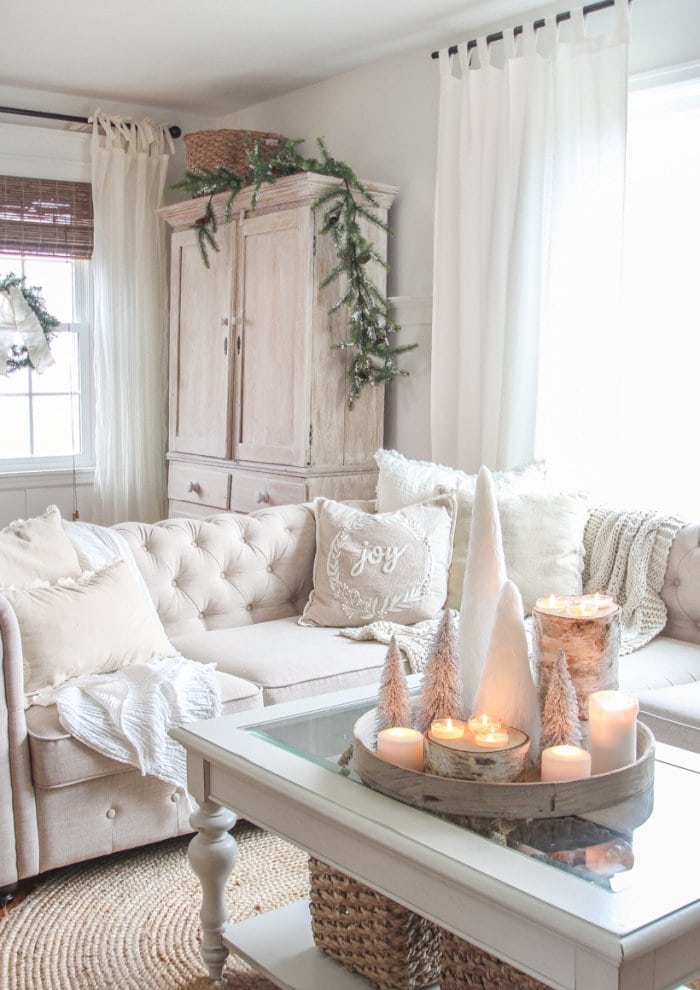 Welcome to our Farmhouse this Christmas | Love Grows Wild
White Christmas decor adds a calmer feeling to your home. Its quietly joyous and still cozy and crisp.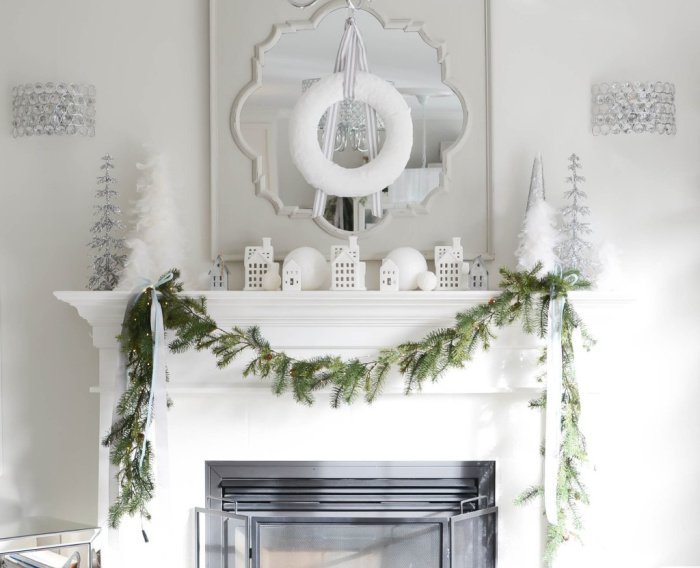 White Christmas Theme Decor Ideas | Pop of Pretty
Elegant White Christmas Family Room Details | Randi Garrett
While going through all this beautiful posts you may notice there are two general themes, white and cozy or white and glamourous with lots of bling and metallics. Either way I find them all to be cheerful and feminine. Do you have a favorite?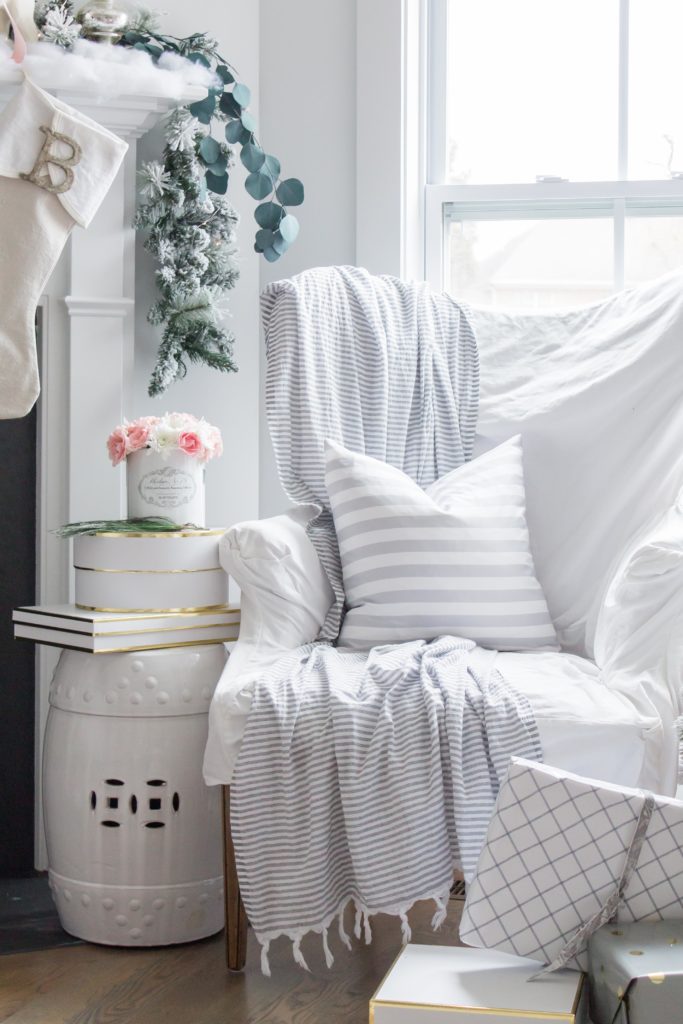 Dreaming of a White Christmas Home Tour | AE Homestyle Life
This particular photo has been so very popular online, I see it all the time and love it each time. It could be defined as farmhouse, or rustic, either ways it worth reading, such a beautiful room.
Christmas Switchover | My Vintage Porch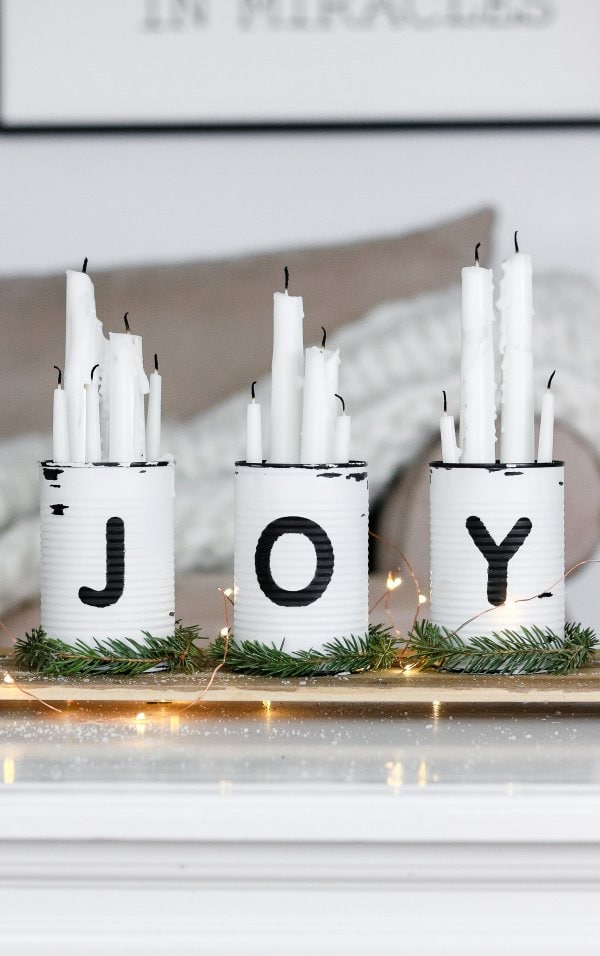 Rustic White Centerpiece | Lily Ardor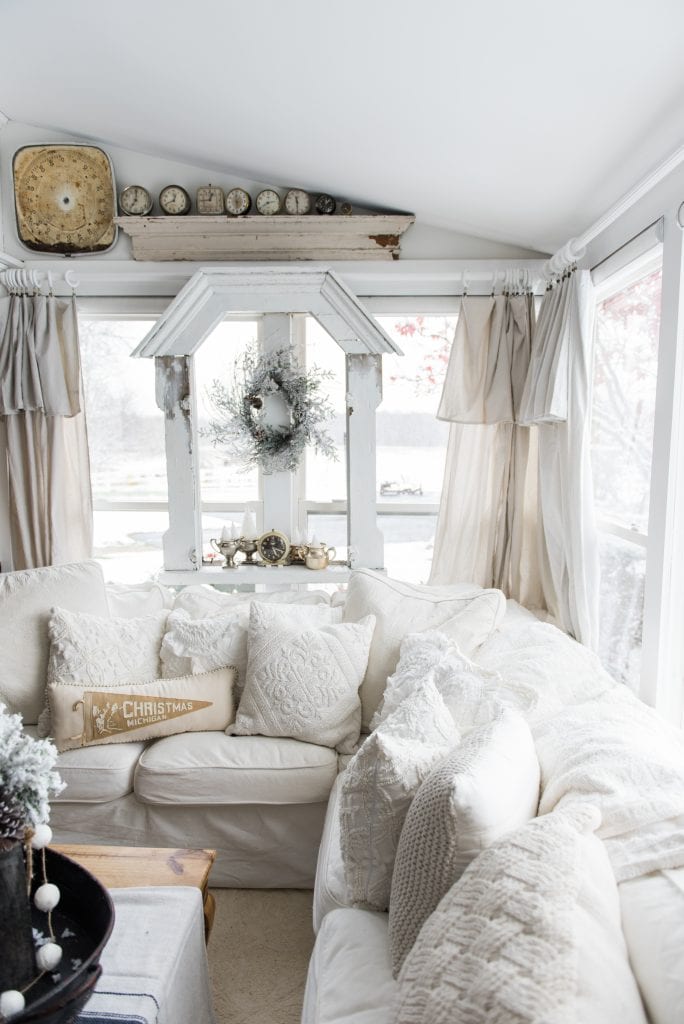 Holiday Housewalk | Liz Marie Blog
Go ahead and pile on the layers of white decor, layers in white just add to the cozy and serene feeling. It also adds all sorts of interesting texture, I just swoon at the various textures the Liz Marie Blog added with her cushions. After looking at these examples, don't you agree?
White Christmas Tour | Kim Power Style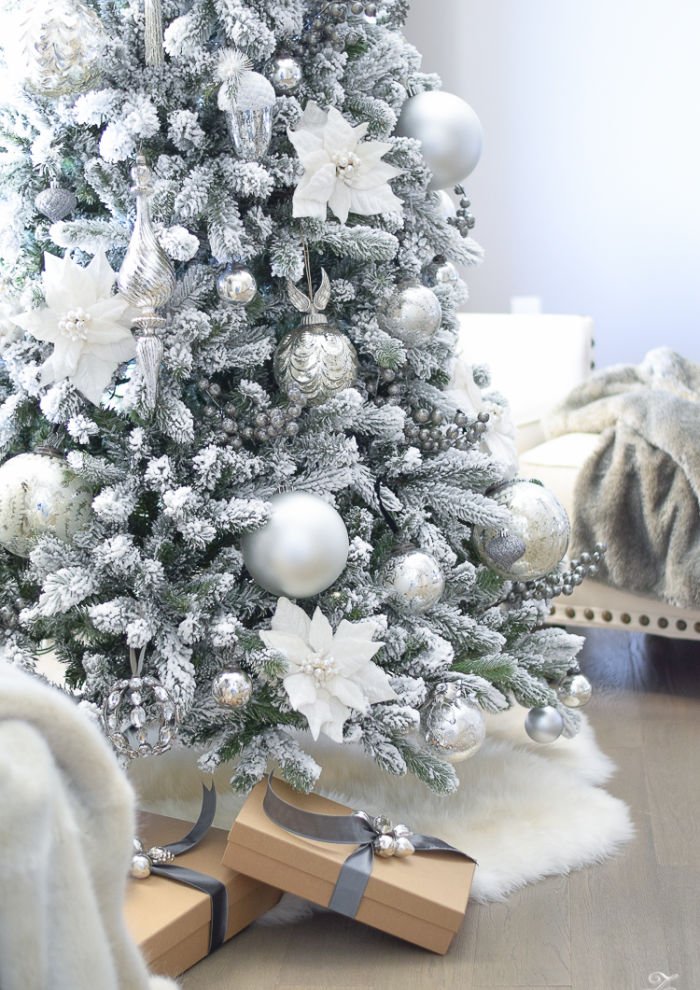 Holiday Tour Christmas Bedroom | Z Design at Home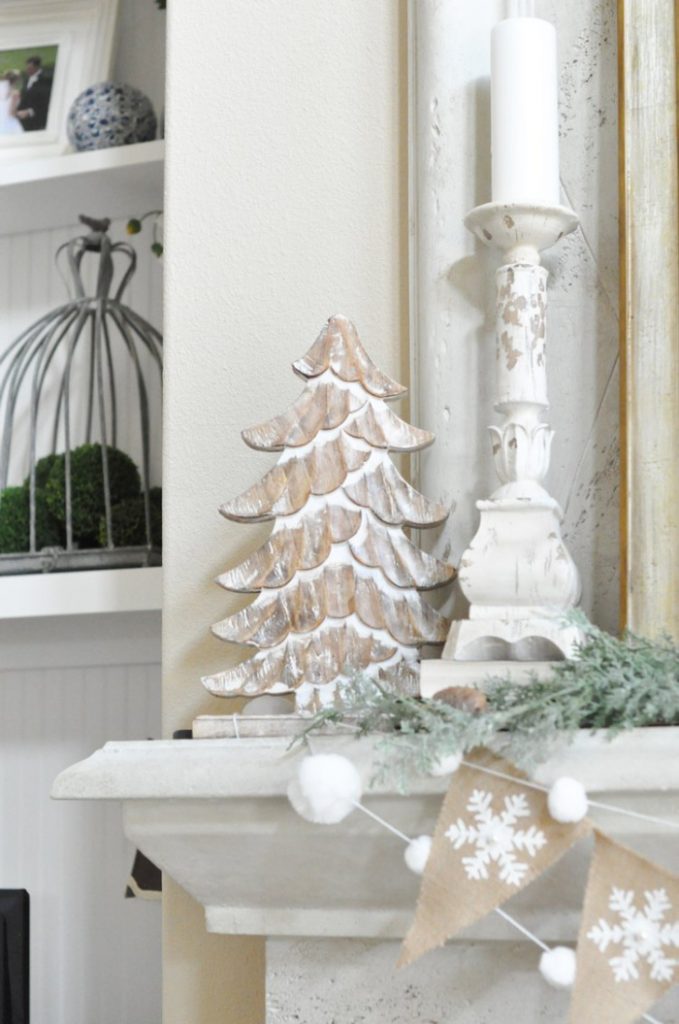 Cozying Up Home for Winter | The Grace House Interiors
I define All White Christmas decor from using different tones of white, everything from bright cool whites, to warmer whites and soft taupes. Natural greenery is included as well. Of course you can always included some pretty bling!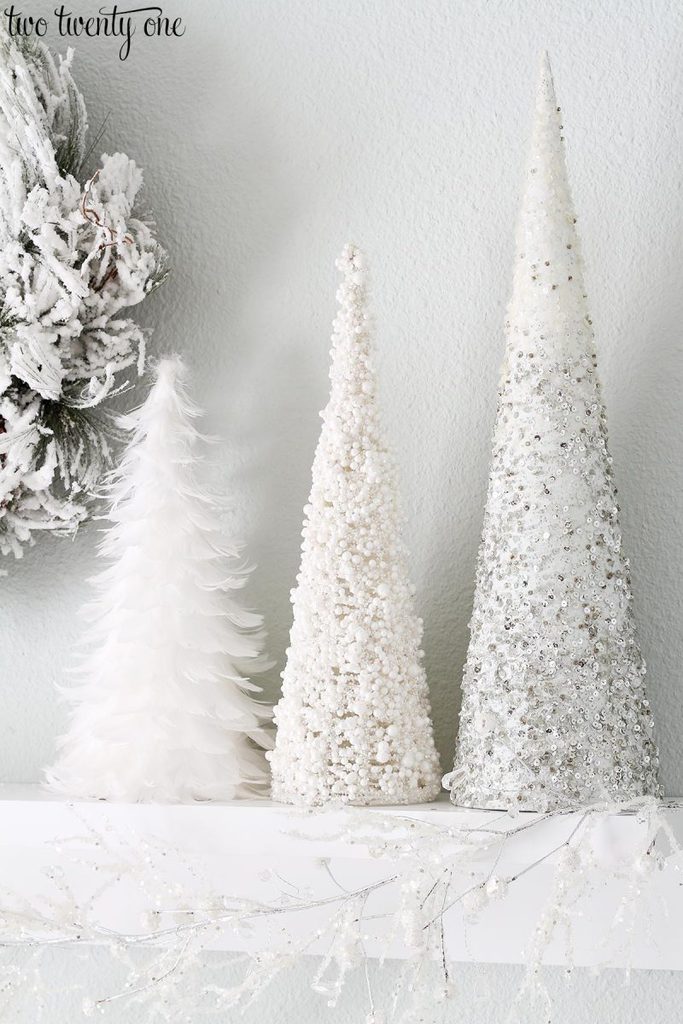 White Christmas Bedroom Decor | Two Twenty One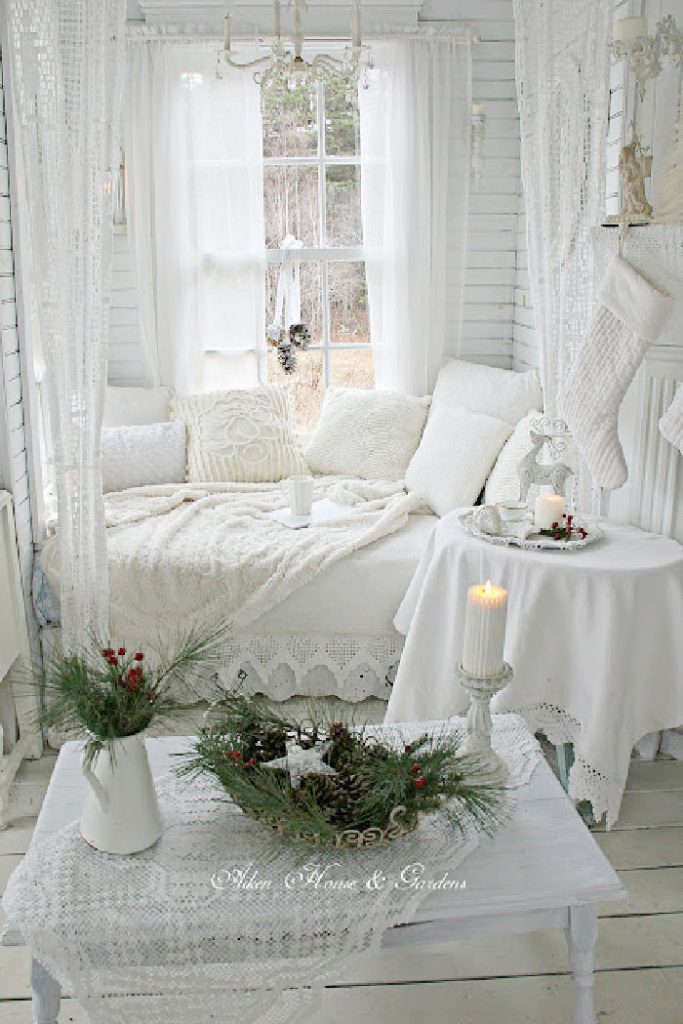 Winter White Christmas | Aiken House and Gardens
I think white and iridescent ornaments and crystal shine so beautifully through both Christmas and Winter. When planning your Christmas decor think about your Winter decor, pretty much every year I do our Winter look by simply removing the very Christmas themed decorations.
The use of light not only adds a warm soft glow and sparkle. Its also an beautiful backdrop to remove those darker shadows from a room. Personally I add white lights in every room through Christmas and Winter especially. Canada has 8 hours of daylight in December, so I use lights to remove all the dull shadows.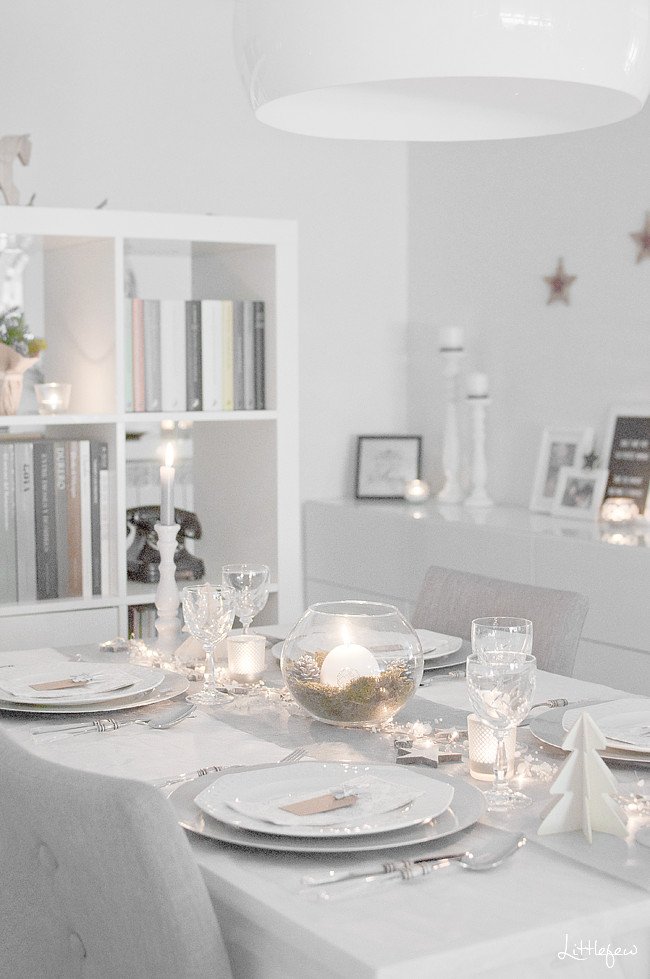 A Glamourous Table for Christmas | Little Few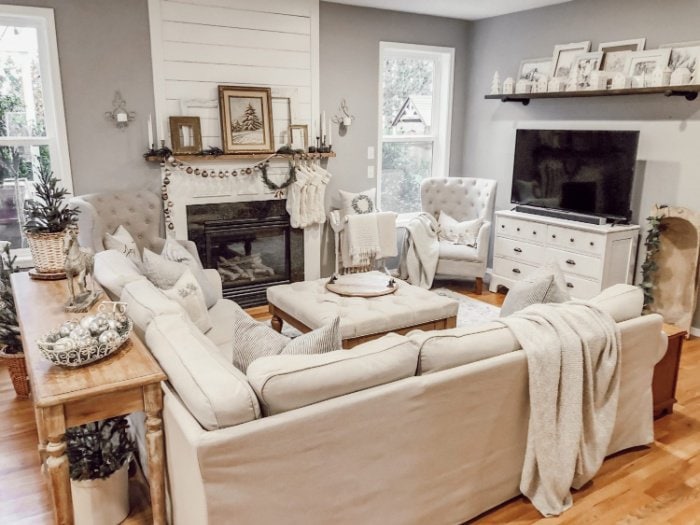 Cozy White Cottage Christmas Decor | Rain and Pine
Bright White Home Christmas | Summer Adams
Regardless of the size of our budgets, one thing I have learned is that you can create magic by using your creativity. Finding the time to become inspired is not only fun, it can save so much money. I hope today's post helped you find some new ideas and gave you the confidence to try something new.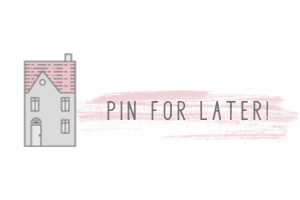 Hear are some images for Pinterest to save these ideas for when you need them.