Halloween Cat Craft for Kids and Adults
My eldest granddaughter came to visit and she is an over the top cat person. If you have an preteen hanging around your house making this Pink Halloween craft is a really good time.
Adding pink to a macbre Halloween decoration makes it instant fun. You can't help but laugh at how funny and different the decoration looks. Adding pink and glitter takes all the macabre scariness away, leaving a pretty Halloween themed ornament.
You will need a skeleton ornament of some kind, we purchases two of these cat skeletons from Michaels. They are on sale two for one. I noticed some dog skeletons at the dollar store that very similar, but my girl wanted cats.
Besides the cat, we used pink and black acryllic paint, black glitter and E6000 glue, and a large clean paint surface to work on, and some cleaning rags.. Grama hauled up a big piece of cardboard and we painted ours in the kitchen.
Start by painting the entire cat pink, we began by doing the inside of the cat first, and then the outside. Don't paint the black areas of the skeleton. Once painted double check that you haven't missed anything especially in the joints and the areas between the bones. I was really pleased as my 10 year old painted hers completely.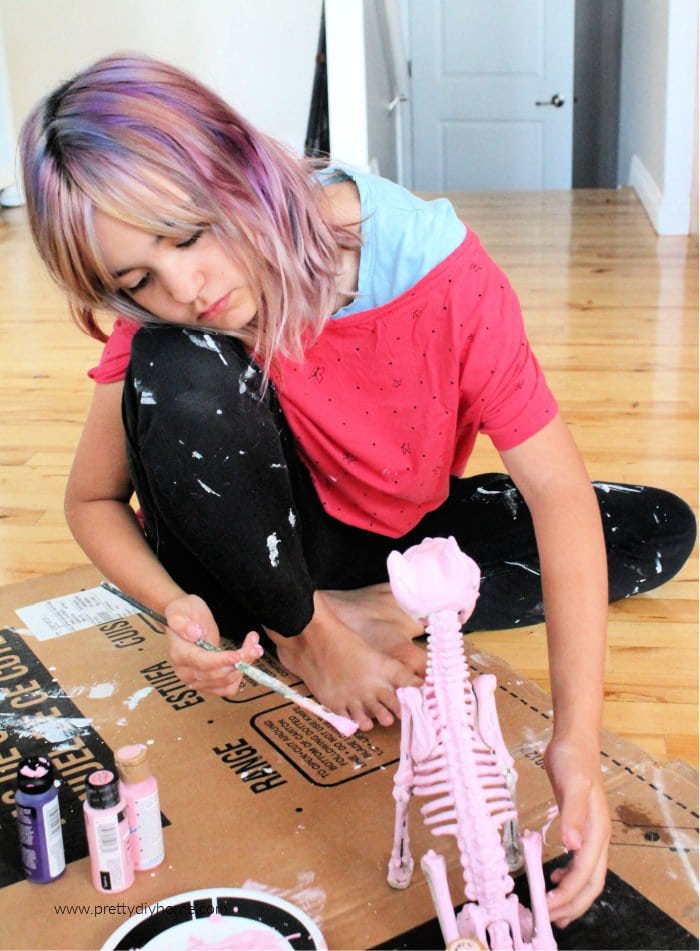 Let dry for have an hour and then repeat with a second coat.
Using the black areas of the skeleton as a guide, paint the eyes, nose, ears, and toenails black. Let dry and add a second coat.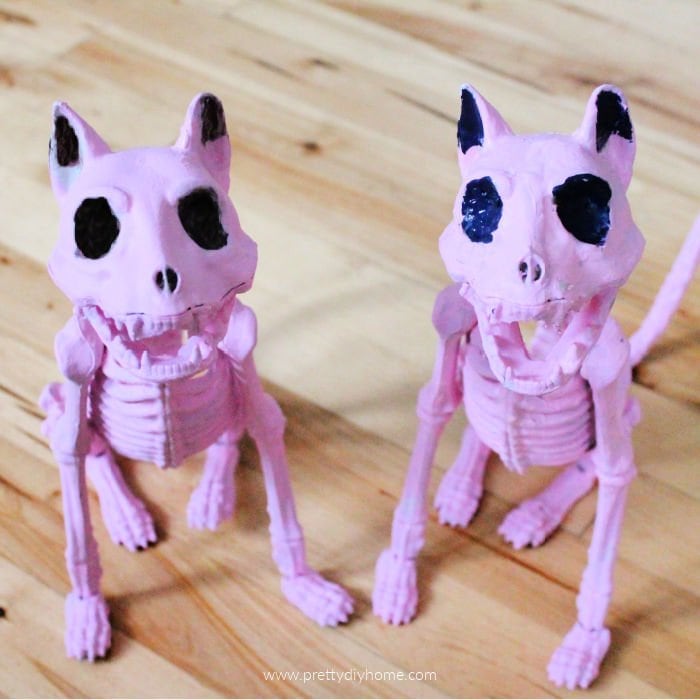 Once your cat is dry, apply the glue over the black areas, and immediately cover with black glitter. Let dry.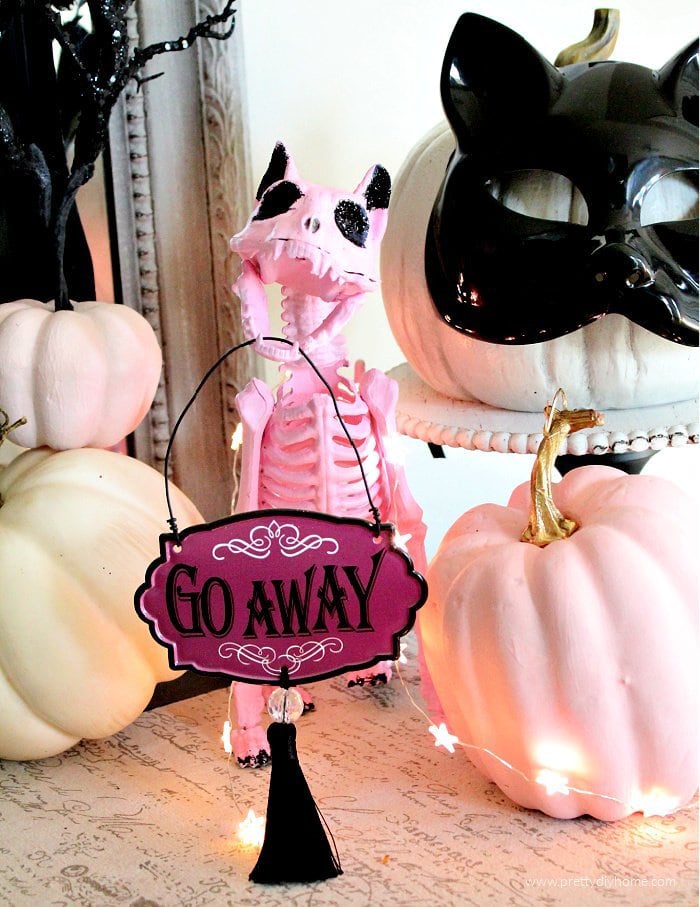 The Pink Halloween cats look cute with their glittery black eyes and stylish nails. Adding a chalkboard haunted house chalkboard, some fairy lights, and just a little bit of black kept the Halloween decorations pretty instead of gruesome.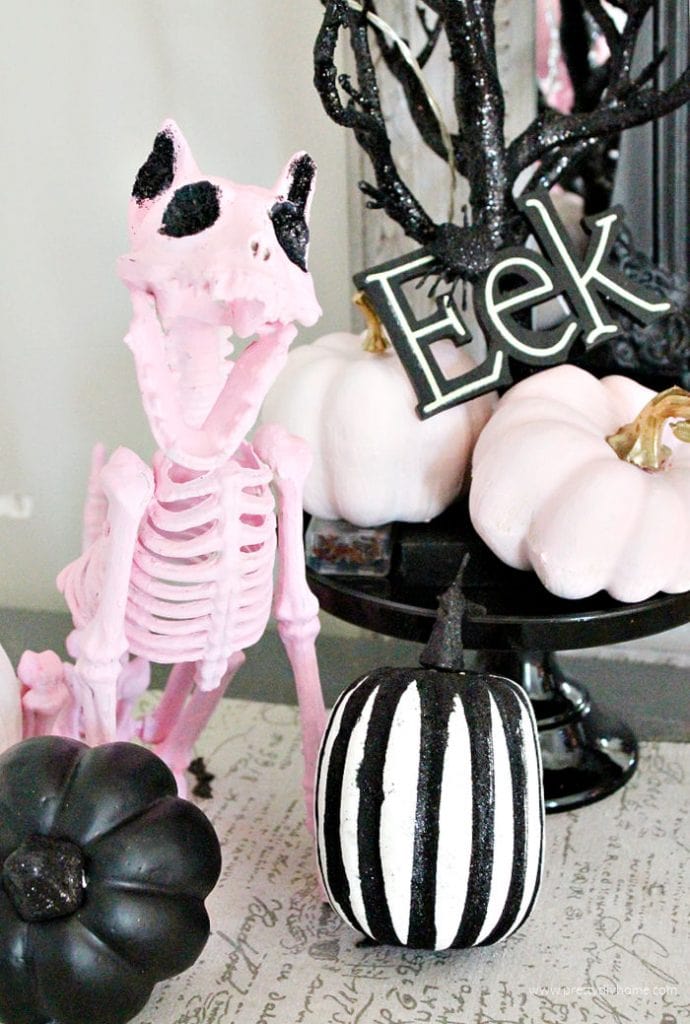 A scary Halloween is fun for outdoors, but I don't like it much for indoors. I know I am in the minority, but which style do you prefer and why?