Chocolate Covered Peanut Butter Pretzel Treats
I believe Chocolate remains the most popular of all flavours every Christmas . This year I thought I would add a modern twist by adding salt to the flavour. Chocolate and peanut butter are holiday snacking staples so today I am sharing how to make Chocolate Covered Peanut Butter Pretzel treats, a play on chocolate peanut butter balls or buckeyes.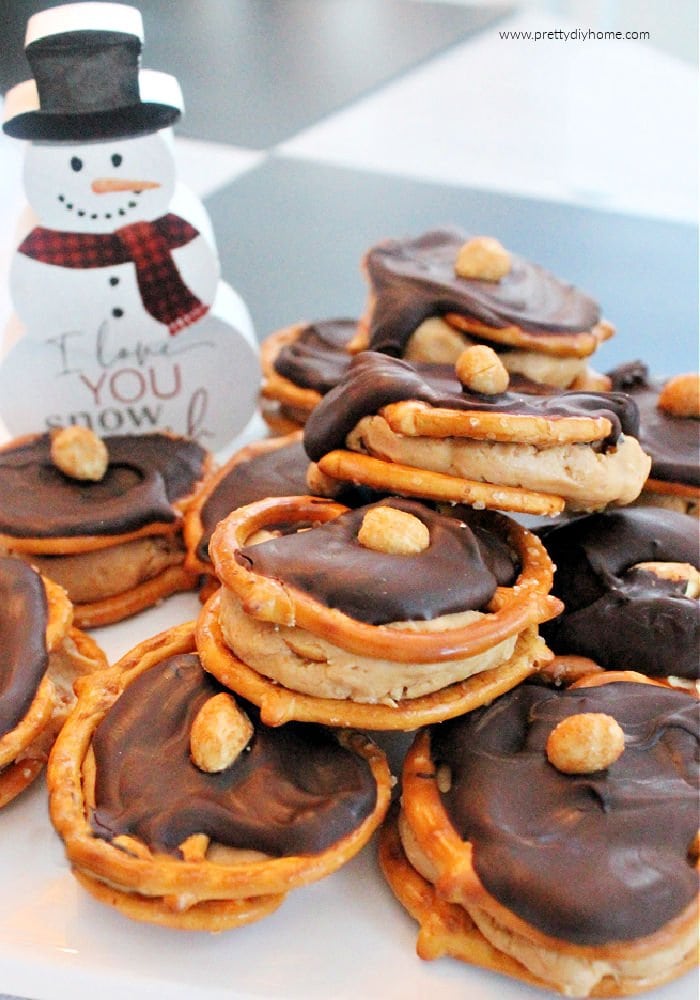 Chocolate Pretzel Treat Ingredients
2 cups peanut butter
1 cup peanuts
2.5 cups icing sugar
1 tsp vanilla
36 pretzels
2 tsp butter
1 cup Belgian melting chocolate
Instructions
Take out a cookie sheet, line with parchment and lay out half the pretzels.
Place the peanut butter into a a medium size bowl. Add the icing sugar 1/2 cup at a time, beating well after each addition.
Add the vanilla and blend. Add the peanuts and mix until combined.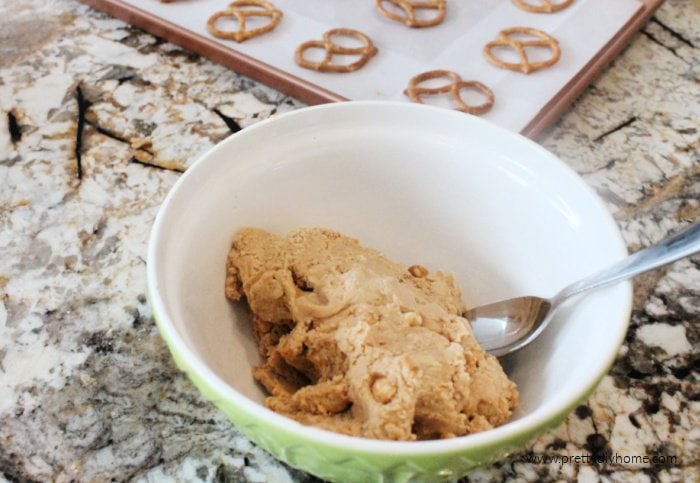 Use a cookie scoop to measure out the candy, roll it into a ball and flatten lightly. Place on top of the pretzels.
Cover with the second pretzels making sure the line up with the bottom pretzels.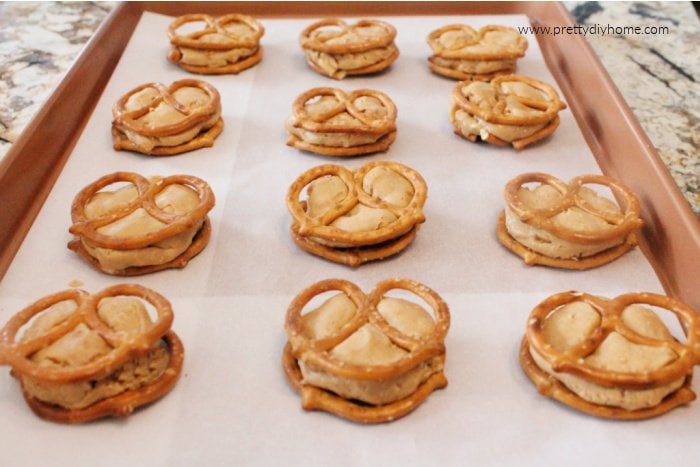 Add the 2 tsp of butter to a small bowl, microwave on defrost for 45 seconds, add the melting chocolate wafers. Microwave on defrost for 3-4 minutes, stirring the chocolate occasionally to coat with the butter and help melt.
Once melted, spoon the chocolate on top of the pretzel sandwiches. Add a peanut to the top and place in the fridge to set.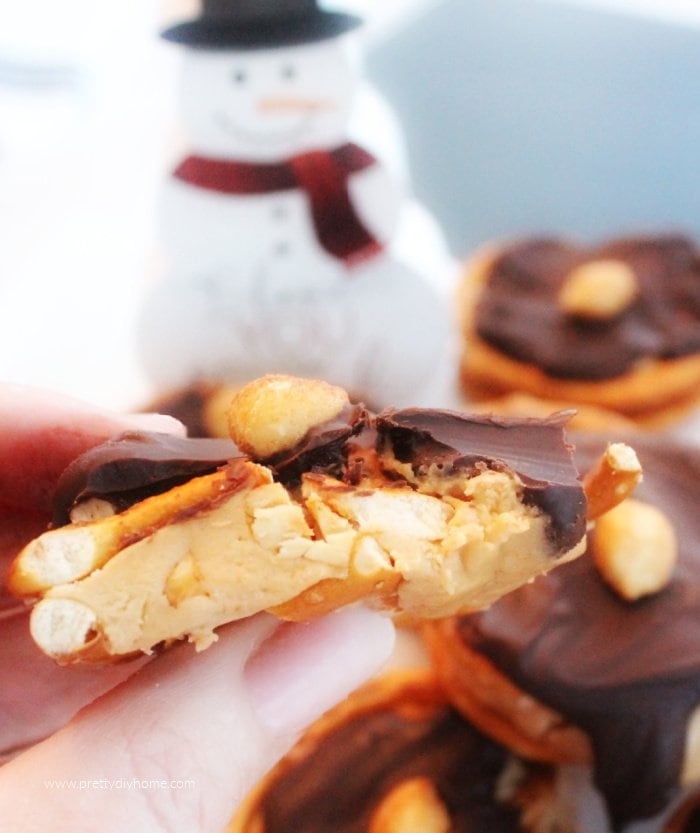 If you enjoyed this pretzel candy recipe I would be very thankful if you pinned this to your recipe board or shared it with your friends.
[mv_create key="5″ type="recipe" title="Easy Peanut Butter Pretzel Candy" thumbnail="https://prettydiyhome.com/wp-content/uploads/2020/12/Pretzel-Peanut-Butter-Candy-Sandwiches.jpg"]
If you want some other ideas using Peanut Butter, here are some different recipes I have posted.
Hubs favorite cookie is oatmeal, I dressed up my everyday oatmeal raisin recipe with peanut butter making a really soft and moist cookie.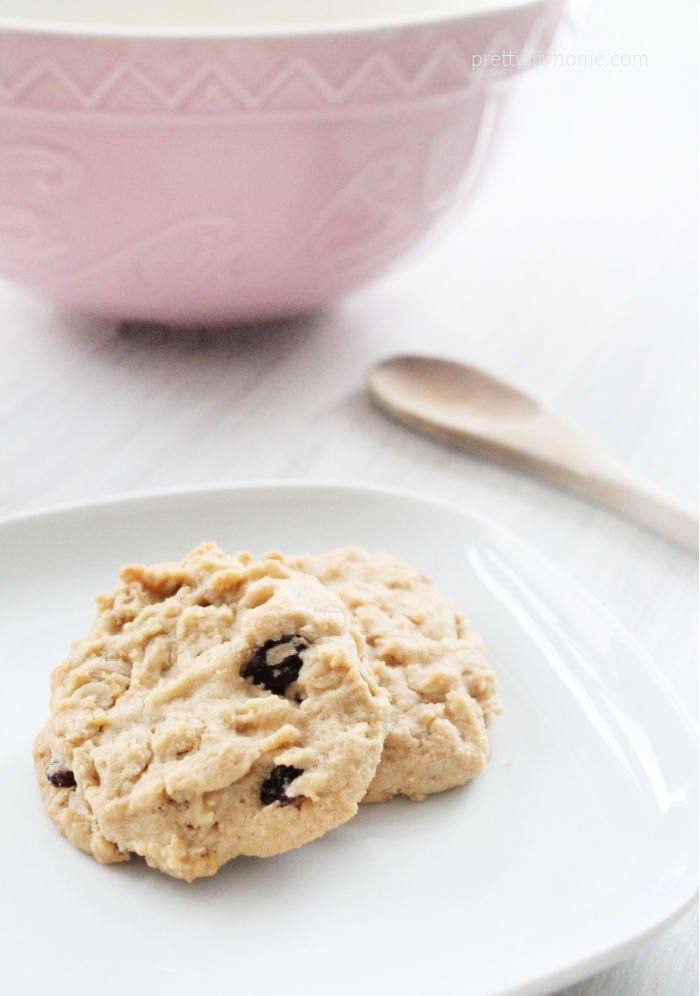 Oatmeal Raisin Cookies with Peanut Butter
This cookie recipe is a twist on the no bake chocolate cookies. This one features peanut butter.
This No Bake Chocolate Peanut Butter Bars recipe is so moist and good. Its very similar to a Nanaimo Bar, except the middle layer features peanut butter instead of custard.
No Bake Chocolate Peanut Butter Bars
Have an enjoyable day. Thank you for dropping by, Leanna