DIY Valentine Banner Free Printable Craft
Make your Own Valentine Banner
This little Valentine banner is very easy to put together. The template for the DIY valentine banner free printables includes the floral and polka dot patterns so you don't need patterned card stock.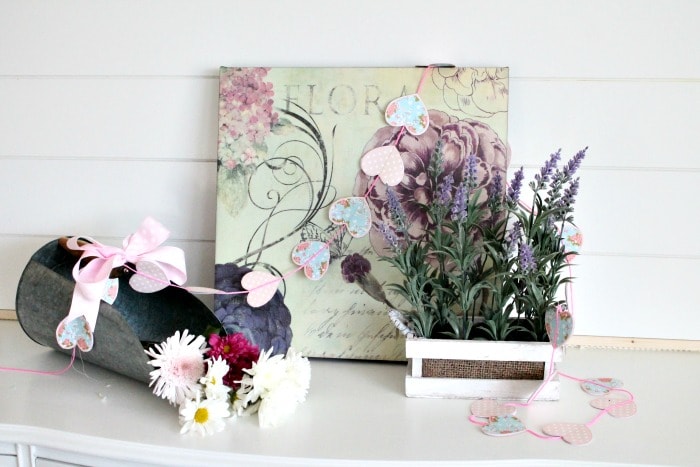 You can fold the valentine shapes open so make it 3D, or you can leave it flat as I did.
DIY  Valentine Banner Supplies
The valentine templates (see links below)
Plain card stock or printing paper
Scissors
For this Valentine banner, I printed out four copies of each of the templates. You can print more or less depending on the length of banner you want.
Cut out the Valentines from the printable sheets.
Carefully and slowly sew along the twine (watch your fingers) as the needle approaches where you want the first heart and stop sewing.

Layer the four valentines and slide underneath the twine and the sewing foot. Do this so that the center of the heart is lined up with the needle.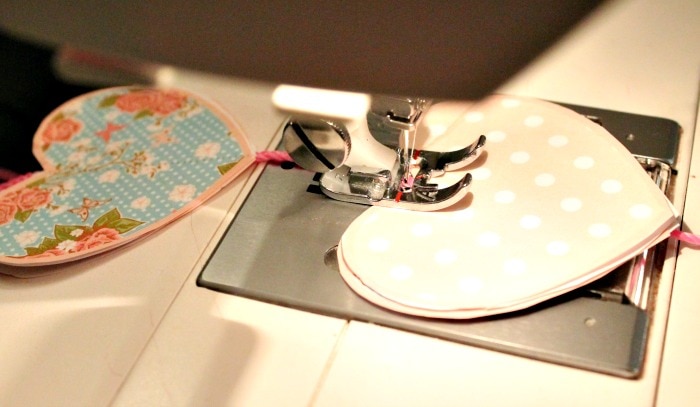 Sew the twine and the paper hearts together. Continue past the hearts and keep sewing until you get to where you want the next heart to be.
On this banner I would sew until the end of the previous Valentine reaches the edge of the sewing machine plate.
Repeat until you attach all the Valentines.

f
Even with sewing this really slowly, the sewing only took 10 minutes. I was surprised and pleased that I was able to just sew along the entire length. I did not need to cut the thread or glue, or staple or fiddle with anything. It worked very smoothly.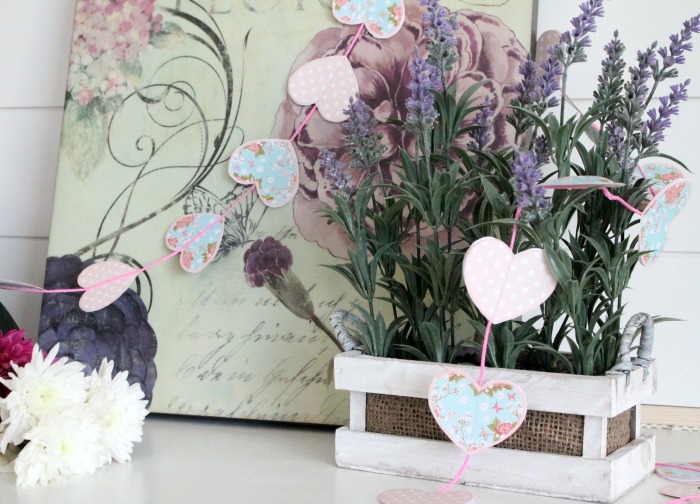 This banner costs less than a dollar to make. I think its perfect for teachers, a little one's room, or a friend with an office cubicle.

Happy Valentines
This little vintage dress banner is perfect for a little girls room, a birthday party, or even a wedding show. This is a great family craft for a rainy Saturday.