DIY Bunny Lantern for Easter Decor
Carrots for Easter Decor
Although I try to tell myself that I am an individualist, lately I am realizing I have all too many personal traditions.   Longing for Spring and loathing Winter from Jan to May, craving hot cross buns and creating a large vignette in my foyer for Easter.   It's a bit early but I  cannot wait two more months for Spring to get here, so I am making my Easter decor items, starting with this easy DIY Easter lantern update.
j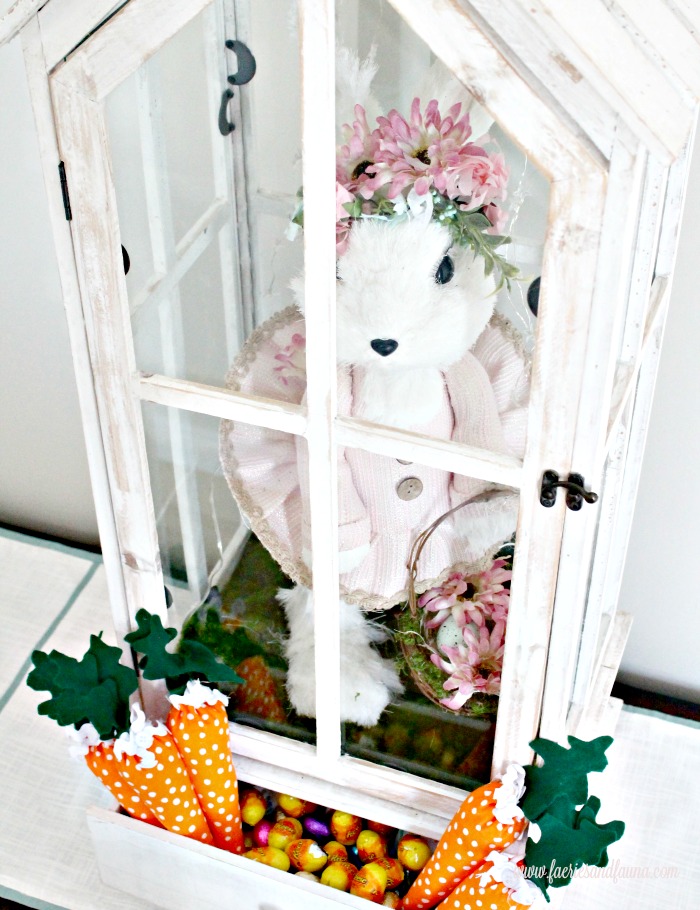 p
I recently made these stuffed fabric carrots,  you will need three of four faux carrots.  The DIY version costs very little,  but you can purchase enough carrots for just this lantern for around $8.00.
u
s

Front Foyer  Bunny Lantern
Bunnies and carrots are simply made to be together.  Using bunnies throughout the house for Easter is certainly traditional, but please tell me that using polka dot carrots throughout my home is a tiny bit fresh and fun.
This is the largest in a set of lanterns I reinvent and reuse regularly.  Updating the lanterns is always so quick and easy to do. For Spring this year I  am adding moss, battery lights and of course a bunny and the faux carrots.
Adding the lights is optional I just thought they would be nice to include in a front foyer.
Tutorial
To recreate this lantern you will need:
[wc_row]
[wc_column size="one-half" position="first"]
A large lantern
A large bunny
2 sets of battery lights
Stuffed carrots
Suction cup hook
[/wc_column]
[wc_column size="one-half" position="last"]
Faux flowers
Ribbon
Sheet of moss
Easter candy
[/wc_column]
[/wc_row]
In this lantern I chose to use a sheet of moss, to make it easier to cover the battery packs.  If you have moss on hand, by all means, use what you already have, making sure to cover the battery packs.
To h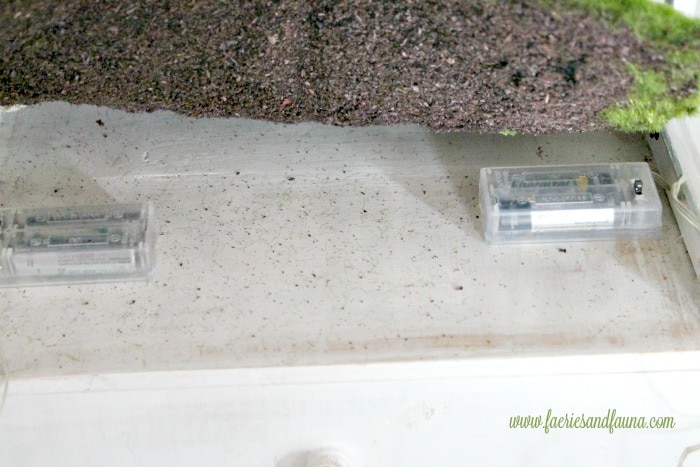 l
Place the battery packs where they are easily accessible,  pull the light cords out through the sides of the moss.
Next, take the suction cup hook and stick it as high as possible inside the lantern.  Hang the light strings over the hook so they cascade down and cover the hook with a flower to camouflage it.  I simply removed the stem and stuck the flower over the wire, no glue was needed.
e
y
This is the first natural grass bunny I ever saw that I had to have.    I am sure you know the pink glittered jacket is what hooked me.  Don't you love how feminine she is? She was given a quick update with a floral headband and some ribbon, before placing her inside the lantern.
Another tradition (there's that word again) is to have some sort of Easter treats in the front foyer.  This year I pulled out the drawer and turned it into a large candy dish and embellished it with the polka dot carrots.
r
I think this bunny says "Welcome, Happy Spring!"
s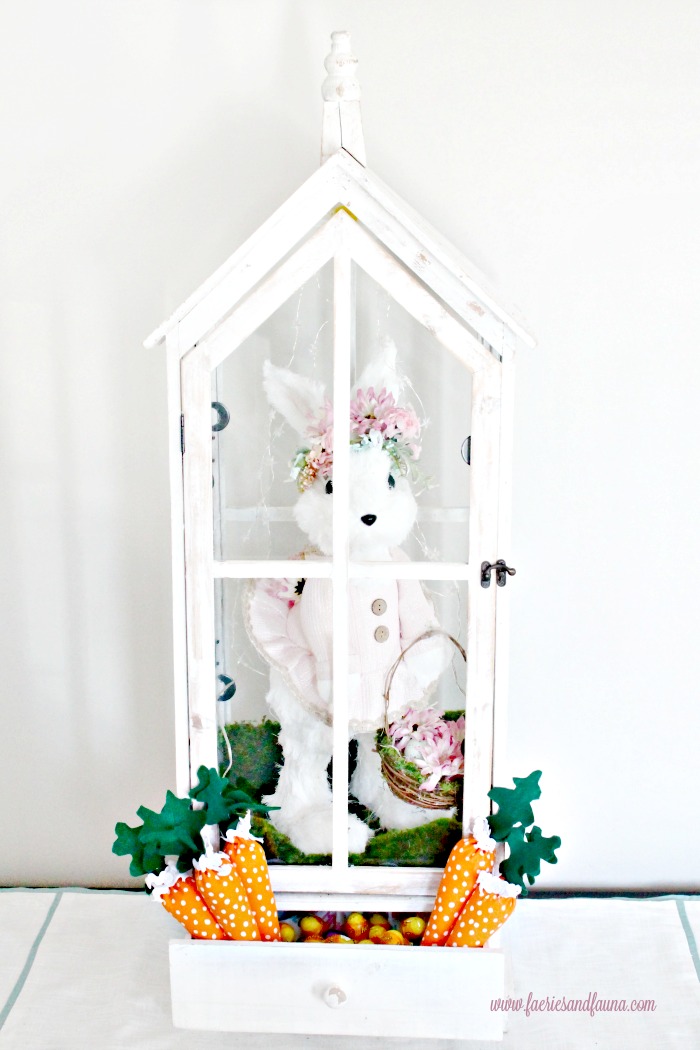 I am going to add some other decor around her, that I, of course, will be sharing with you.  But I think she is a lovely start.
Think Warm Thoughts!