DIY Miniature Carrots for Spring Decor
How to Make Fabric Carrots
While snooping in our local fabric store I found some adorable polka dot orange fabric on sale. Perfect for Spring or Easter decorations I decided to buy some to make these adorable miniature carrots. There are all sorts of decor uses for these miniature carrots, but first, we need to make some. p
Half a meter (yard) of the fabric cost $4.00 and made 15 of these little fabric carrots. It takes 15 minutes to make each carrot. You don't necessarily need 15 mini carrots, but I would make at least three.
l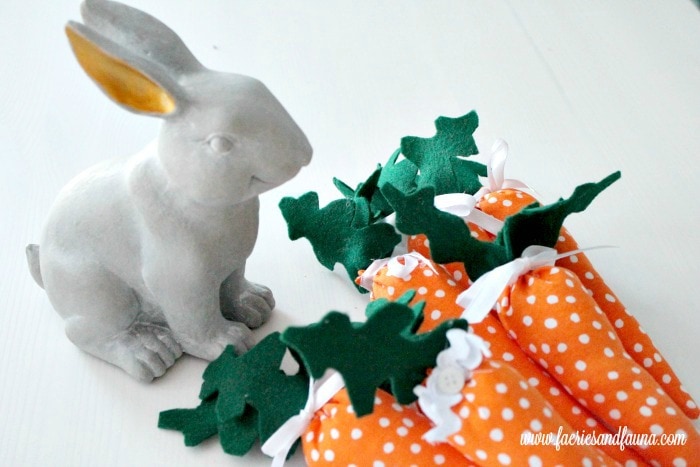 o
Cute cotton fabric
Green felt
Polyester stuffing/filling
Stitch ripper
needle and thread
Sharp scissors

Using the hand drawn templates for the miniature carrot, and the leaves cut out your fabric. You can cut two layers at a time including when cutting the felt.
(Typically when I sew I use a zig-zag stitch to seal all the fabric edges, I skipped that step this time, as these carrots are very seasonal and I will toss them rather than wash them.)r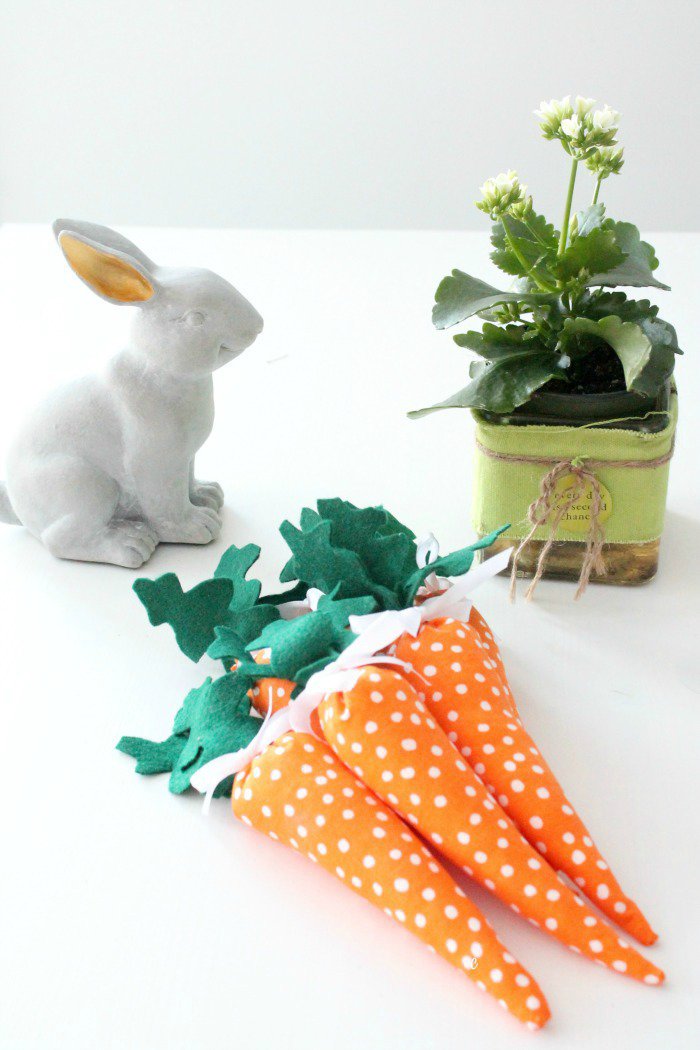 p
Sewing Your Carrots
Fold over a narrow section of the top of the carrot cut out and sew.
Fold the carrot in half and sew.
i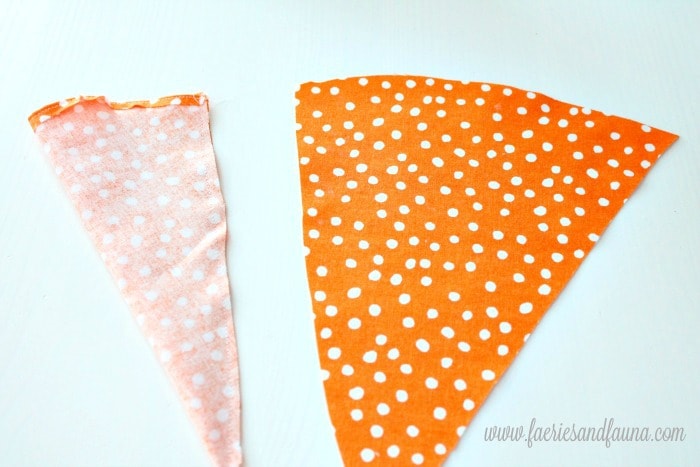 d
Turn your carrot right side out, and using a stitch ripper pull out the point of the carrot
Add the stuffing, I found it helpful to start with a grape-sized piece of stuffing and push it down into the very end with my finger so that I could feel that it was placed in the point. Keep adding fill until the carrot is full.
t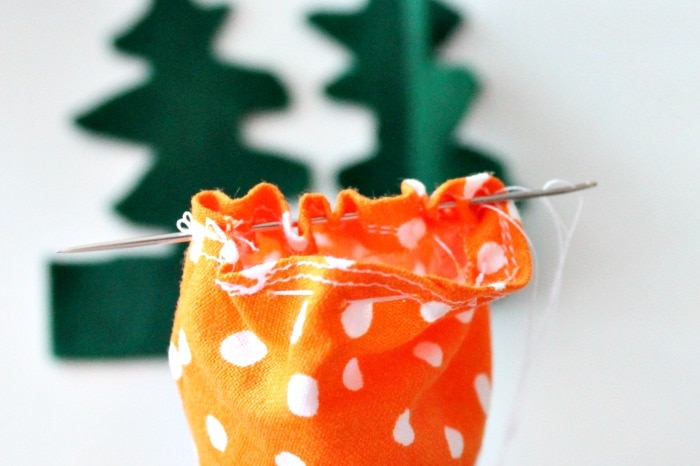 j
Using a needle and thread weave stitch the top of the carrot.
Roll the felt leave and insert into the carrot.
n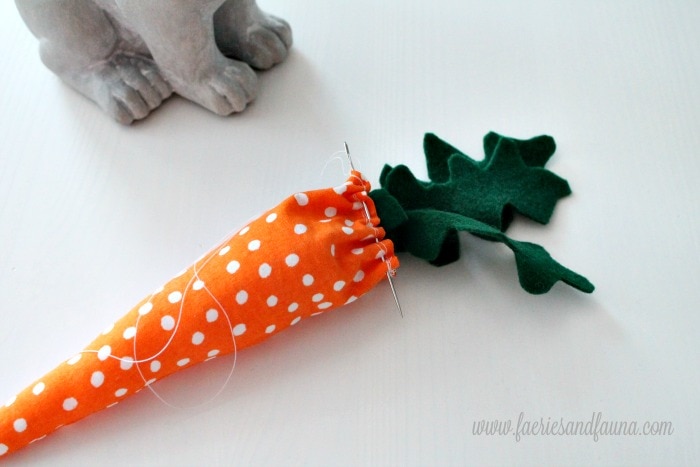 t
Pull the thread to gather the top of the carrot, pull tight and stitch through the top of the carrot making sure that you sew through the leaf portion.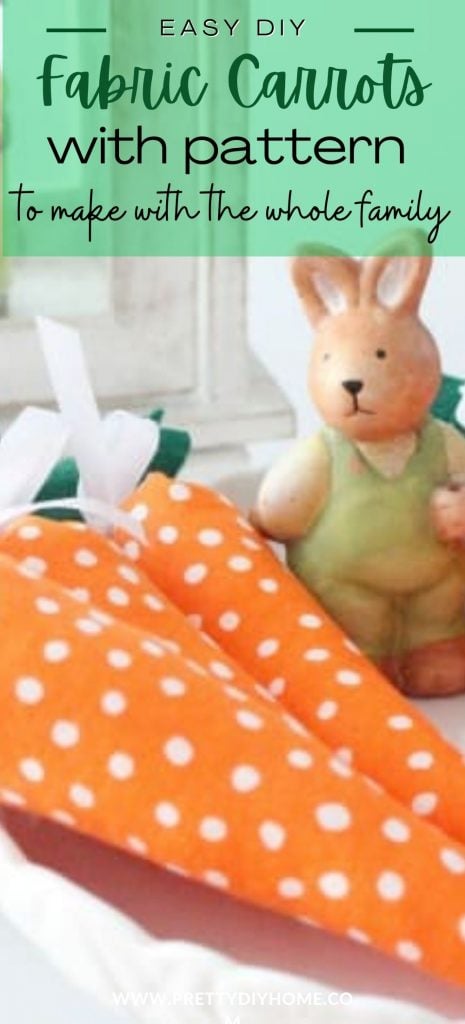 h
Tie with a pretty ribbon or ricrac and you can add a button or a small flower if you like.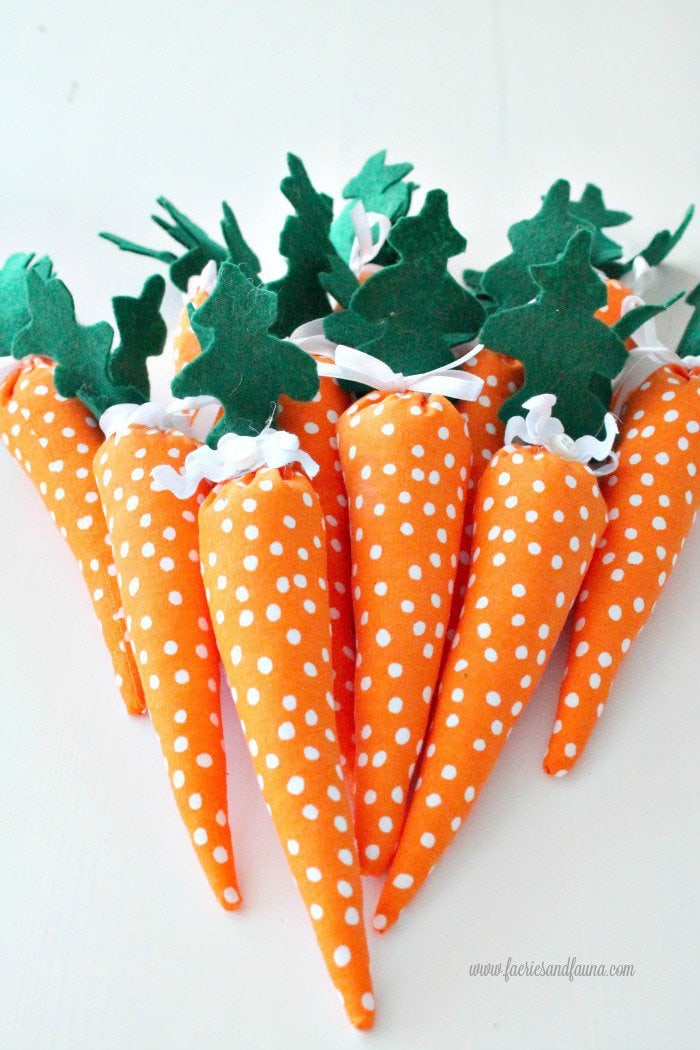 l
I think these miniature carrots are adorable, they look so cute just laying on a shelf or counter. I have a few places where I am going to use and I will share the ideas on how I use them later on this week.
This year I made miniature carrots. Last year I made giant carrots, that were gifts for my grandchildren.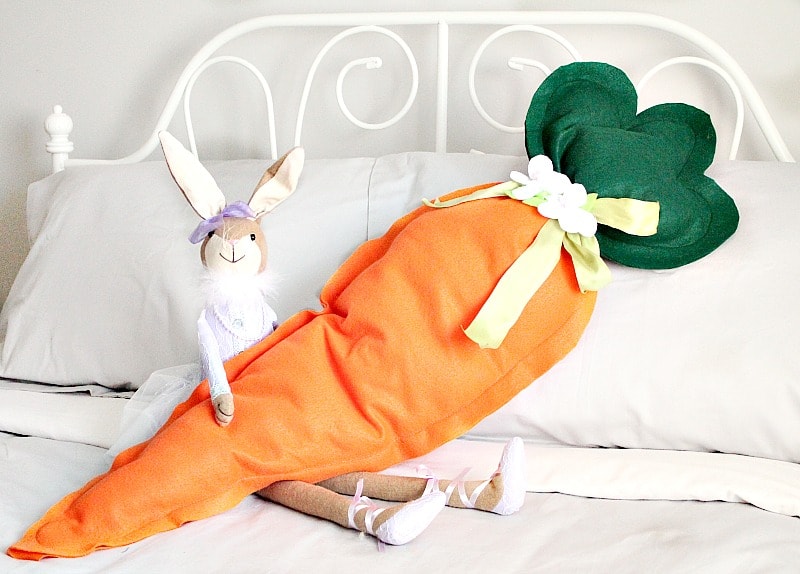 The large stuffed carrots worked really well for seasonal floor cushions, and the girl's giggled when I showed them why their rabbits were the world's happiest rabbits.