Birch Bark Craft for DIY Fall Decor
Birch Bark Craft
Do you love birch bark crafts as much as I do, I love the texture of birch bark and have used paper printed birch bark, and faux birch bark ribbon before but never gorgeous natural birch bark for a birch bark craft. As I am new to working with natural birch bark, I began by making a simple birch bark ribbon. Birch bark is so beautiful with its bright white patterns, rustic texture, and it's natural beauty is fantastic for Fall decor.
Preparing Birch Bark for Crafts
You can buy real birch bark in craft stores and on Amazon, the purchased strips are wider and more perfect than this salvaged birch bark is, but its not free and I enjoyed harvesting my own bark for nothing. Birch park is available in craft stores and Amazon, the purchased strips are wider and more uniform than the DIY harvested birch bark I am using. I saved my larger pieces of birch for pumpkin project and cut scrap pieces of birch bark into long 1 1/2″ wide strips to make the birch bark ribbon.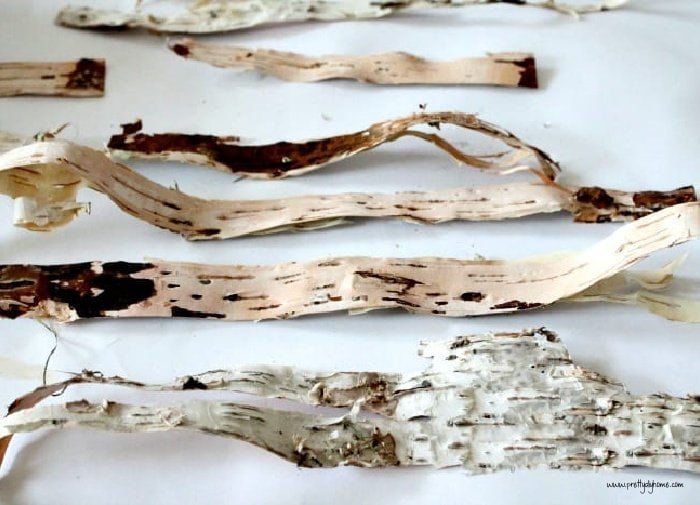 If you opt to try and gather your own birch park, there is a tutorial for you at the end of this post.
Fall Cotton Stem Arrangement
Supplies
Besides the birch bark, you will need some cottons stems, a nice backdrop and a glue gun.
Arranging the Cotton Bolls
My cotton boll stem is quite large, so I only used one stem. Just like the birch bark, you can purchase cotton stems, but if you want to make your own here is my tutorial for DIY cotton stems. If you make your own cotton stems they only cost pennies to create and look very realistic.
Gather the cotton stem(s) and wrap with one piece of birch bark. Using the glue gun attach the bottom stem to your background in several places where it won't show. Let cool.
How to Make Birch Bark Ribbon
To make birch bark ribbon start by choosing a piece of natural birch bark about ten inches long, trimming away any rough edges with scissors. Fold the two ends towards the middle to make a loop and glue in place.
Make a second layer of ribbon using a piece of birch bark about 8 inches long, fold the two ends towards the middle and glue in place.
Flip the birch over so the seams are at the back. Then glue the two loops together.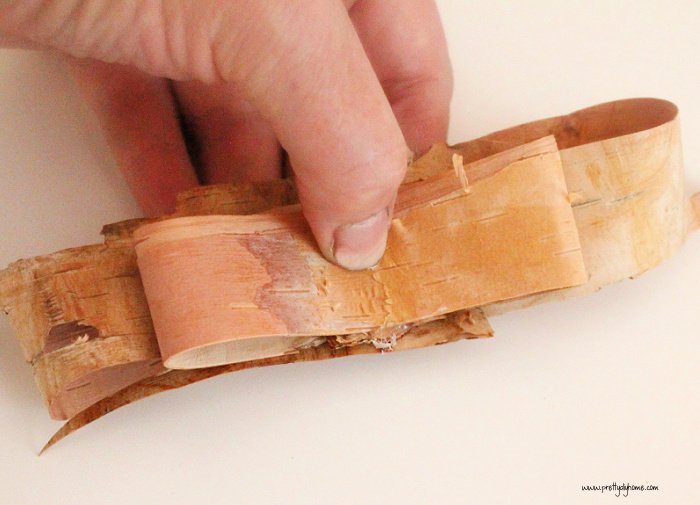 Let the hot glue cool and then attach the birch bark ribbon to the backdrop so it covers the stem.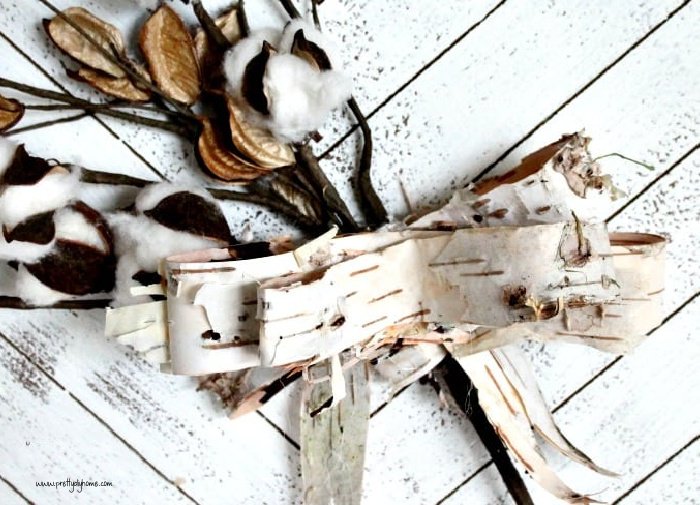 Take two 5 inch strips of birch bark and cut a V-shaped notch in the bottom. Place these under the birch ribbon to resemble ribbon tie ends. Glue in place.
Use a 3-inch length of birch bark to make a central loop. With the dark side facing you, glue the birch to the back side of the birch ribbon.
Wrap it over the top, trim, tuck under the other side and glue in place. I am loving this ribbon with the pretty white bark.
The birch bark isn't too rustic in this arrangement, the bow softens the look.
Preparing Birch Bark for Crafts
There are tutorials online about harvesting bark from living trees, but personally, I am way too much of a tree hugger to ever try it. Instead, this birch came already cut firewood, Hubs son he was sweet enough save the birch for me from a dead snag he had to cut down for safety reasons. I took several lengths of the trunk and all the tree branches, once I harvested the bark, he will use the birch wood for the wood stove.
If you happen to be a tree hugger like I am, go exploring in a mature forest. I bet you can find a blow down birch tree, or a snag to remove the birch bark from.
Clean the Birch Bark
Begin by scrubbing the wood down with a brush and sudsy water. Let it dry. Remove the bark outdoors or in the garage in case you have bugs. We didn't have any. Let the bark dry.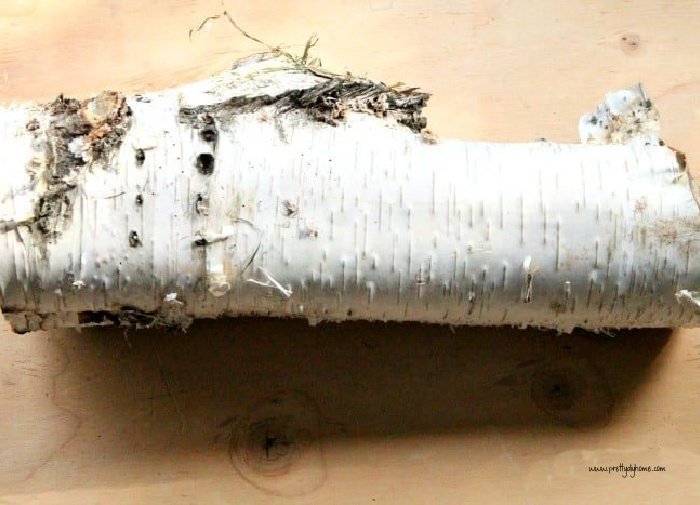 Assess your piece of wood, you won't be able to harvest the bark around the branches or large knots. Figure out where the best patch of bark is and start cutting with a sharp utility knife. You want to push the knife deep enough that it goes through both the paper-thin outer bark and the thicker layer just beneath it.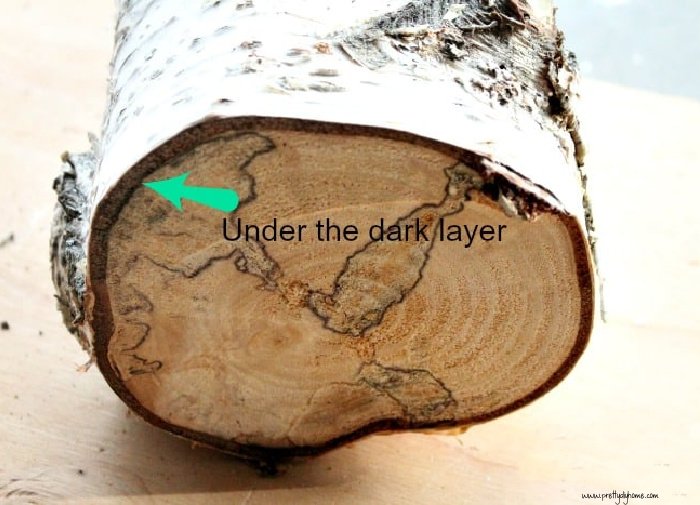 Once you have cut out the outside edges of your piece of bark, you can start pulling it away from the wood portion.
Its surprisingly easy to separate, but be careful not to tear the birch bark. If you have a section that is harder to remove, use your utility knife and carefully cut and pry the bark off.
You will end up with a piece of bark that still has the second layer attached to the underside.
The bark layer is easy to remove, you just carefully snap it and pull it off. The only way I can think of to describe it, its similar to snapping fresh peas, and takes about the same amount of pressure. Snap the bigger sections and pull it off your bark.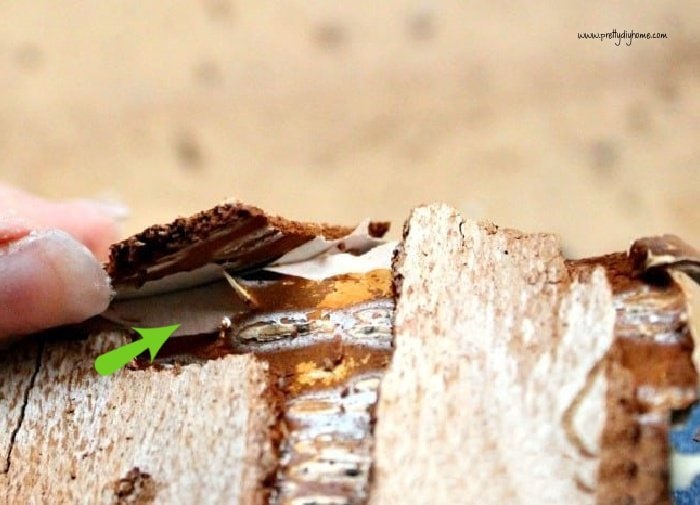 This is the piece of birch bark I ended up with from one piece of wood. It's about 10 by 12 inches in size. I may need to soak and flatten it for other projects, but this isn't the piece I used for the ribbon. I got other plans for this piece.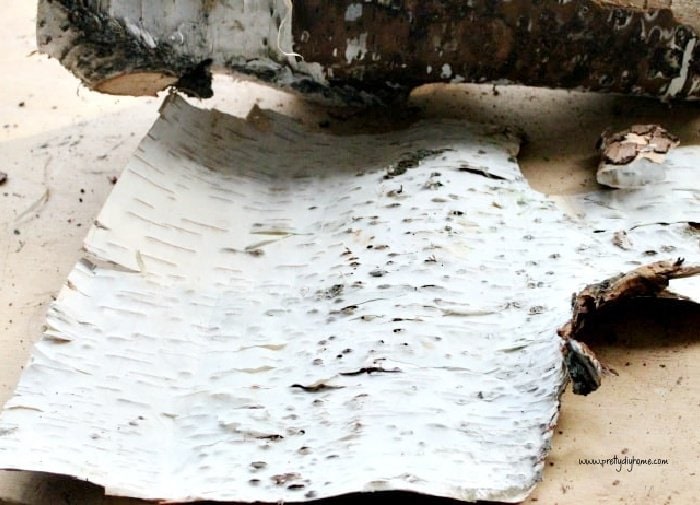 Let me know if you're going to try harvesting your own birch bark, or will you buy it. Please comment if you have any questions.
Pin this post to Save the Tutorial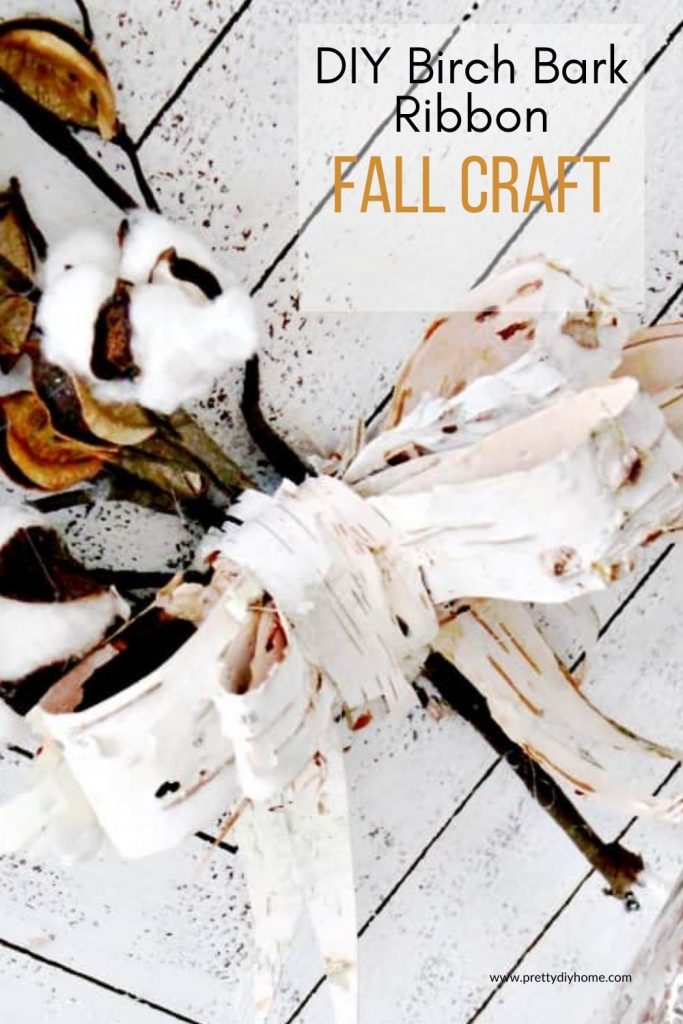 Some Other Birch Bark Crafts
In case you're in a very frugal mood, or your like me and love DIY creativity, here is a tutorial on making your own realistic cotton boll stems. It's fun, frugal and easy enough to do with children.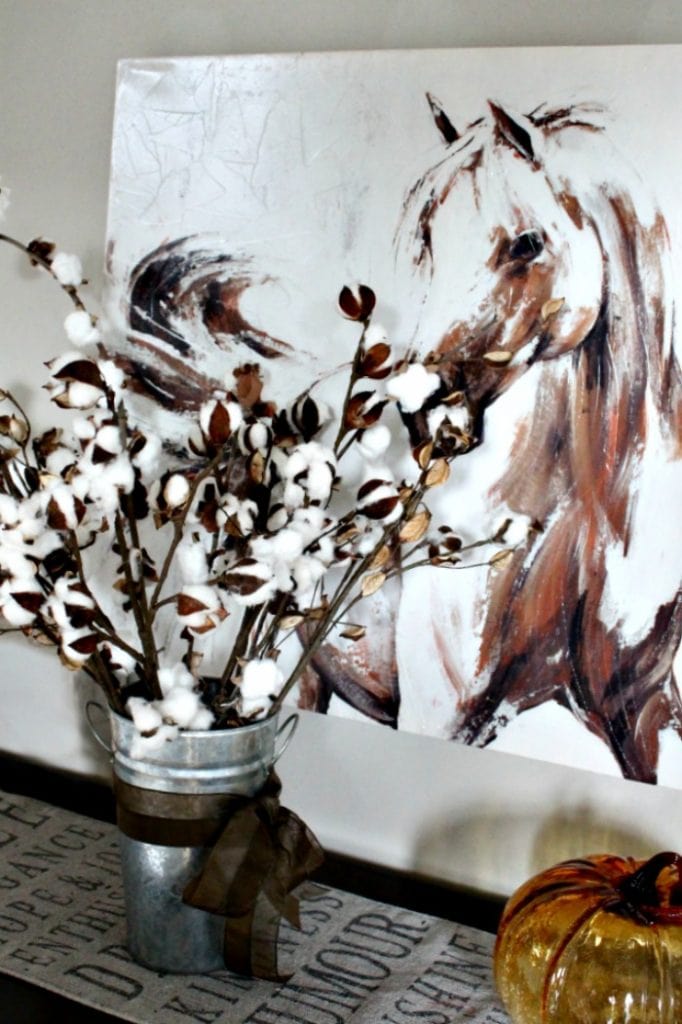 DIY Cotton Boll Craft
Make your own DIY cotton boll stems using pinecones, branches and cotton ball. They look fantastic.