Cheap DIY Bulletin Board
This farmhouse bulletin board is a simple addition to a girl's bedroom. This one is for my granddaughters to use when they visit this summer. Perfect for artwork, stickers, drying flowers or any other treasures they want. It's part of having a special little space all their own at Grama's house. Its important to me and they love having it.
The bulletin board has two sections, the upper section features chicken wire so they can clip or tie flowers, or paper crafts. The lower portion is a simple bulletin board, they can attach things to with pins.
DIY Bulletin Board Tutorial
Supplies
You will need two eight foot long 1″ by 2″ boards
A small piece of 1/2 inch plywood
White Paint
Dollar store chicken wire
1/2 yard of fabric
Construction square
Drill, screwdriver and 1-inch screws.
Cutting the Lumber
Cut the 1 by 2″ into five pieces – three 24″ long and two 48″ long.
Cut a 1/2″ thick piece of plywood to 12″ by 21″
Sand all the pieces very well, paint and let dry.
Place all your pieces together. Make sure to leave a small space between the plywood and the 1 by 2 boards. This little bit of extra space is necessary to leave room for the fabric you will attach later.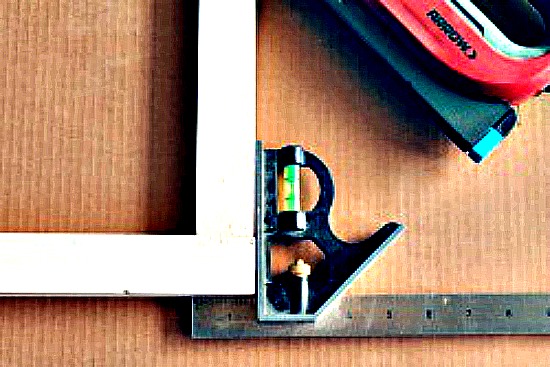 I learned that sometimes it's better to just do things right the first time. I tried to avoid power tools and put the bulletin board together using an electric staple gun and wood glue. I thought it was going to work until the very end when I tightened the chicken to make it taught the two side brackets turned in. I started by removing all the staples and putting everything together by predrilling the holes and screwing everything in place.
On each corner of the four corners and the cross piece after making sure your corner is square predrill and then add screws from the outside. You need to be careful when drilling so that the wood does not split. Do not skip predrilling.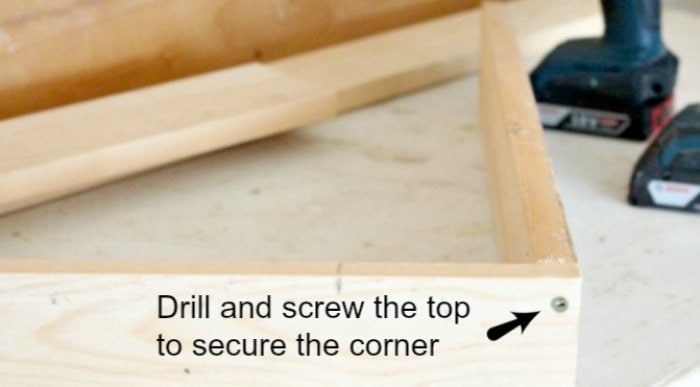 Adding the Chicken Wire
Chicken wire is a very basic farmhouse element and I like it for little projects as it is inexpensive. I got mine at the dollar store, and you can attach it with staples. You can spray paint it if you prefer but I left mine in the galvanized colour.
Having chickenwire on the upper portion of the bulletin board makes it very easy to hand all sorts of crafts or decorations. You can tie whatever you like on them or use cloth pins. I think this is just so cute for my granddaughters.
To add the chicken wire start at one edge. Cut the chicken wire with small wire cutters along one side as neatly and evenly as possible. Attach to the back of the farmhouse bulletin board frame with staples. I used 1/4 inch staples but they still stuck out. I took a hammer and pounded them all flat.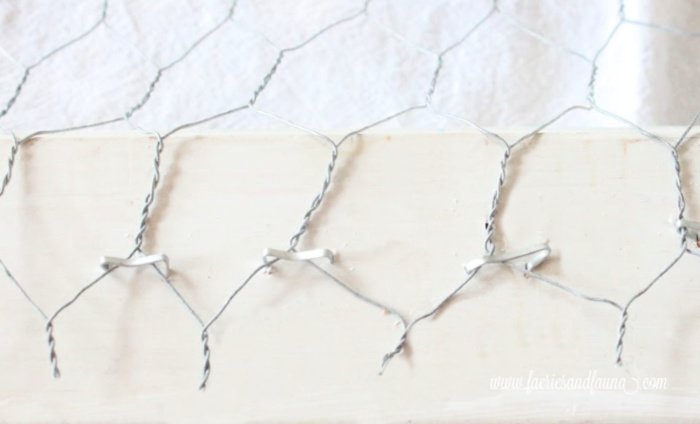 As this project if for interior use I am pretty sure all those ends of wire and the staples would scrape the wall when I hung it. To avoid that I used good old fashioned duct tape, cut it to the correct width and sealed in all the edges. It isn't pretty, but the wall will be and no one can see it.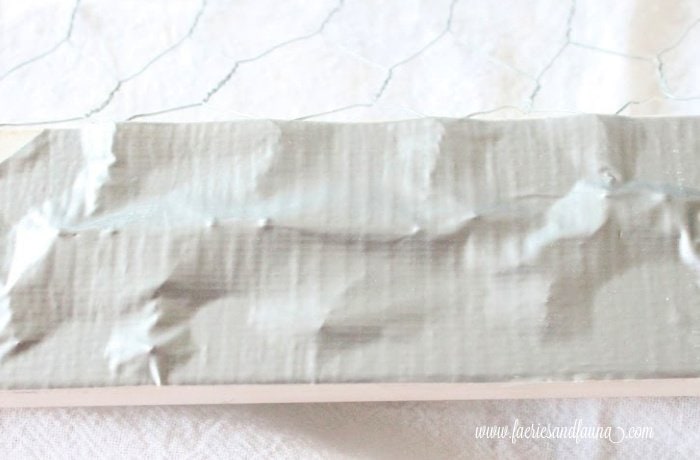 Bulletin Board Pin Board
Go ahead and use whatever materials you have on hand to provide a cushion to the bottom portion of the bulletin board. I used two layers of cardboard for padding, you can use a cork board, a rubber mat, anything that will allow you to push pins into it. Glue the cardboard to the plywood.
Cut a piece of fabric to 14 by 23″ Press the seams 1/2 inch, so it doesn't show on the back when attached.
Place the fabric over the padding. Make sure the fabric is tight, staple the fabric to the side of the plywood. Hammer the staples really flat if necessary.
Fit the push portion inside the bottom portion of the bulletin board's frame.
Using a screwdriver push any ruffled material into the cracks. Drill and screw into the frame from the bottom and the sides.
Attach a hanger and start decorating.
This arrangement is obviously for little girls, some other ideas for boys are farmhouse animal cutouts and a word sign that said, "Life's Better on the Farm", or "I wish I may, I wish I might, I wish I get a farm tonight". You could use a bunch of long grass to dry instead of the flowers.
Thanks for stopping by.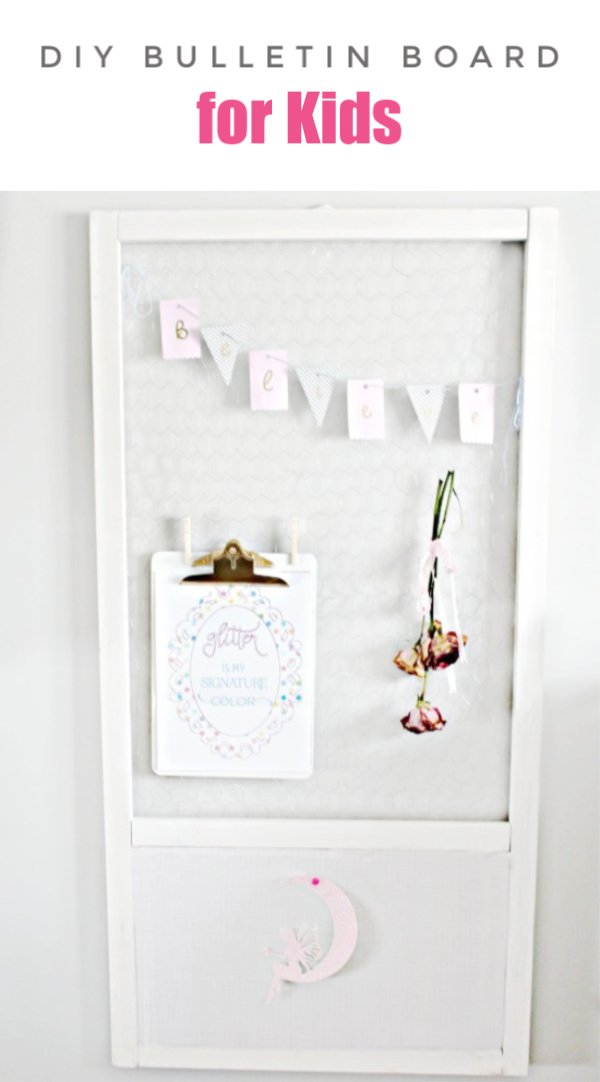 I like to use chicken wire as an inexpensive backdrop. It is an inexpensive way to add size to existing decor.