Easy DIY Valentine Wooden Signs
Spruce up your Valentine decor with these simple dollar store DIY Valentine Wooden signs. They are Valentine themed but still simple and farmhouse chic enough to be used in a little girl or tween rooms anytime of year. Ours are sitting on a shelf in our front entry, and I love how cheerful and happy they are.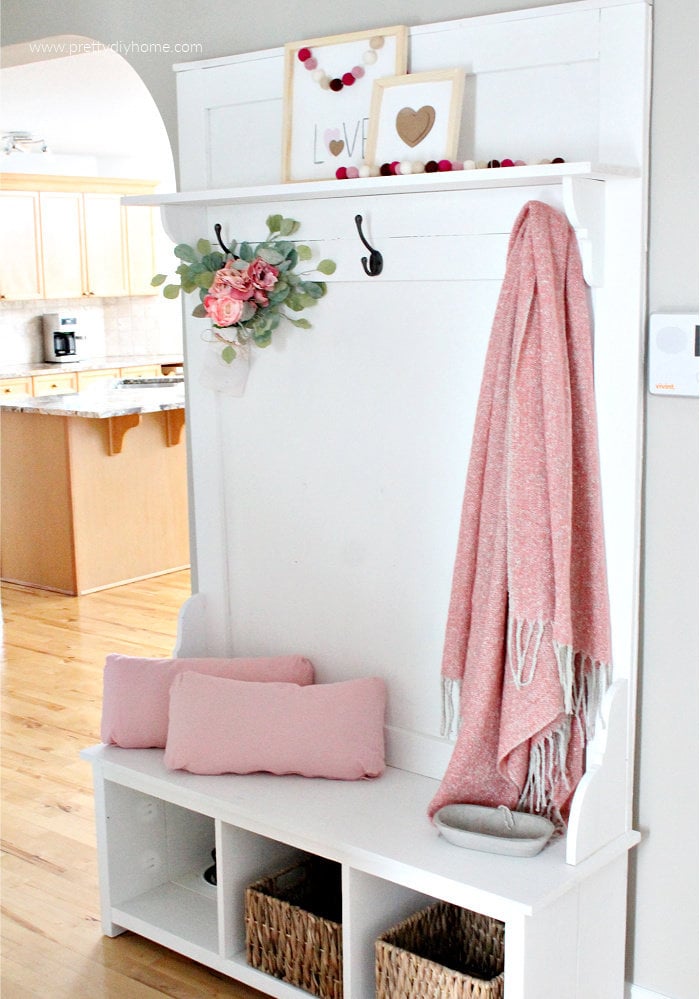 DIY Valentine Sign Supplies
These DIY farmhouse Valentine signs are made with all wood frames from the dollar store, you don't even need to reverse the frame, just paint them.
Besides the little frames you will need some white, grey, and soft pink craft paint.
Tiny paint brush
Either dollarstore predone Valentines or cardboard.
Hot glue, or E6000.
Either a few pink felt garland, or a felt ball garland (thats what I used)
Start by painting two coats of white paint inside your frame, trying not to get any on the sides. Let dry between coats.
Once dry print out the Love pattern, using a pencil trace the letters on the back of the pattern.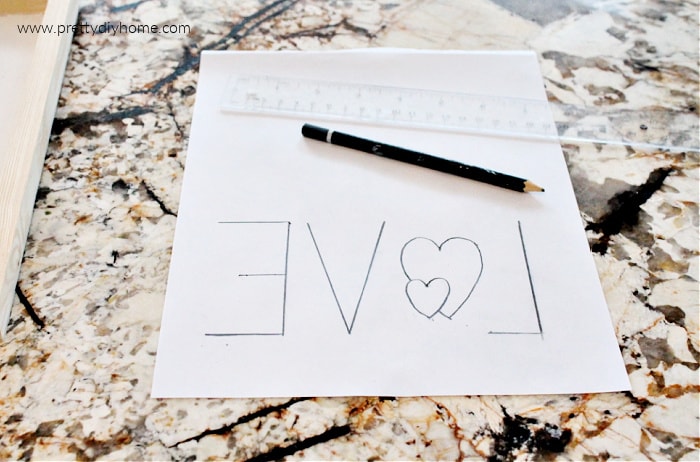 Center the pattern over your frame and press over the letters several times so that the pencil lead transfers onto your frame.
Using a tiny paint brush and soft grey craft paint over the letters.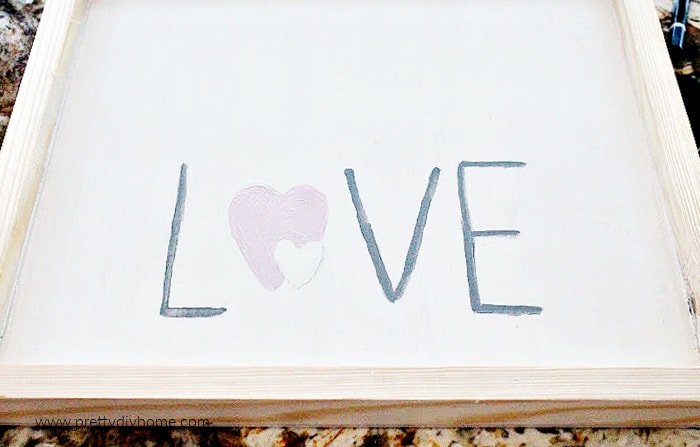 Paint the large heart with soft pink paint. Let dry. You may want to do a second coat, I needed two coats for mine.
The second little heart on the pattern is is to show the placement for a small cardboard heart so that it matches the second Valentine sign. If your not making the second small Valentine sign, you may prefer to simply paint the small with a soft gold, cream or dark pink.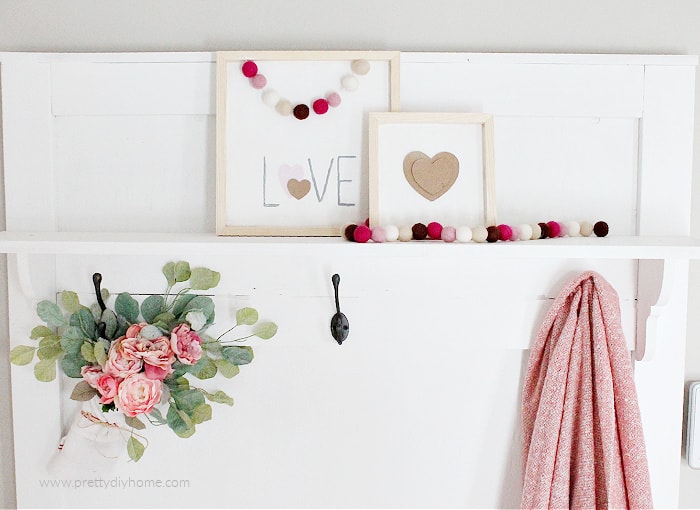 Second Little Valentine Sign
To make the second little Valentine sign I used these simple cardboard Valentines also from the dollar store. If you don't have the predone hearts, just draw a simple valentine shape and it out from leftover cardboard.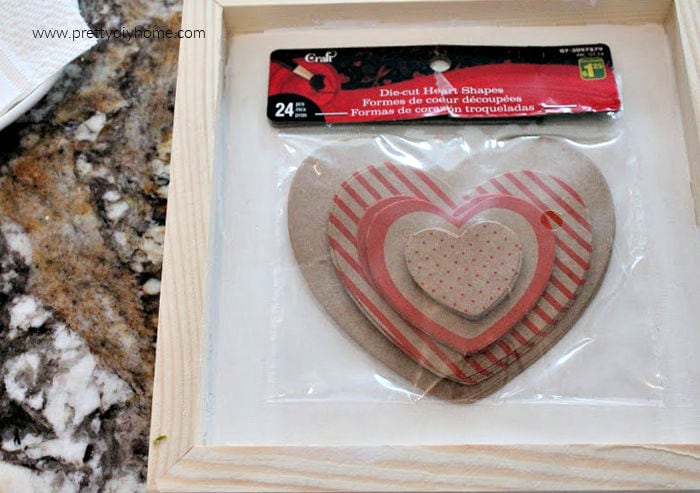 Layer the cardboard hearts on top of each other with a little bit of hot glue between each layer.
After the the cardboard on top of each other and glue between the layers, finally using hot glue attach it to the frame backing.
Adding the Felt Ball Garland
The little swag of felt balls can be made using multi coloured felt balls, strung onto a string and then glued to the back of the frame. The felt balls in my Valentine arrangement are a long string felt ball garland I have had forever. Instead of cutting my existing garland or making a new one, I took a small section, looped it over the front of the frame and attach the string to the back with transparent tape.
If your looking for another DIY Valentine's idea that could be used year around check out this easy DIY XOX farmhouse cushion. The applique is done as one piece making this cushion much easier to make. I added mine to our guest room, and my son and his daughter thought it was fun.
DIY Farmhouse XO Pillow for Valentines or the Guest Room
This simple DIY Farmhouse bead string is easy to make and I gave it some extra Valentine bling using some clip on glitter beads. Like the other two farmhouse DIY projects this bead string can be used anytime of year, but is still awesome for Valentine's Day.