One of a Kind DIY Farmhouse Table Riser
DIY Table Riser Decorative Tray with Farmhouse Beads
Farmhouse risers, trays and pedestals are item you can never never have too many of. They're so easy and inexpensive to make, come in lots of different styles, and are perfect for adding some pretty farmhouse layers to your decor. We only have to go to one gift shop to see how versatile and handy they are for decorating. This DIY farmhouse riser features beads, and I couldn't be happier to share it with you.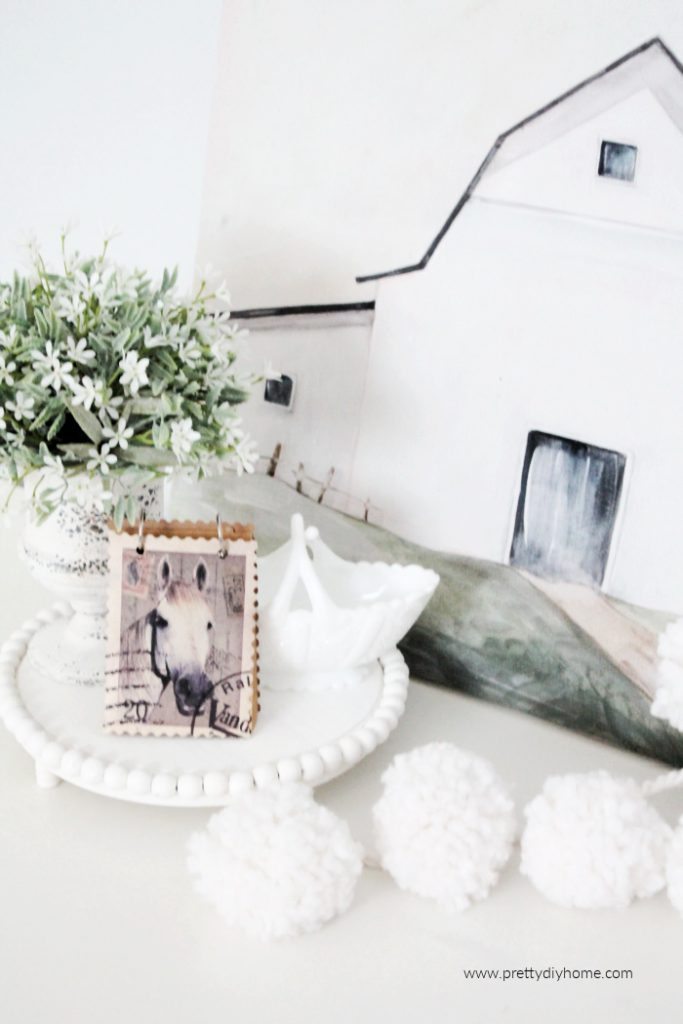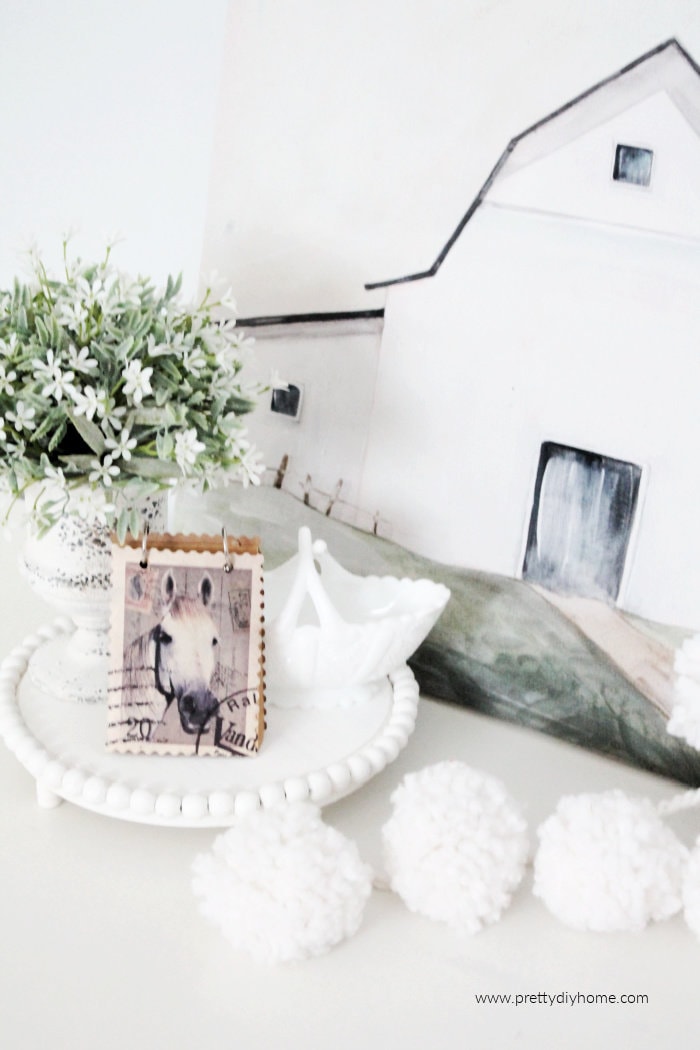 So far I have just made one, but I know I am going to need more, especially another one in black. Let me show you how easy this is to make and decorate with.
Craft Supplies
A wood round.
You will need a wood round either thrifted or purchased any size you like. Our local dollar stores were sold out of rounds, so I bought this 9″ one at Michael's. You can use dollar store ones, but I would glue two or three together first so they are thick enough.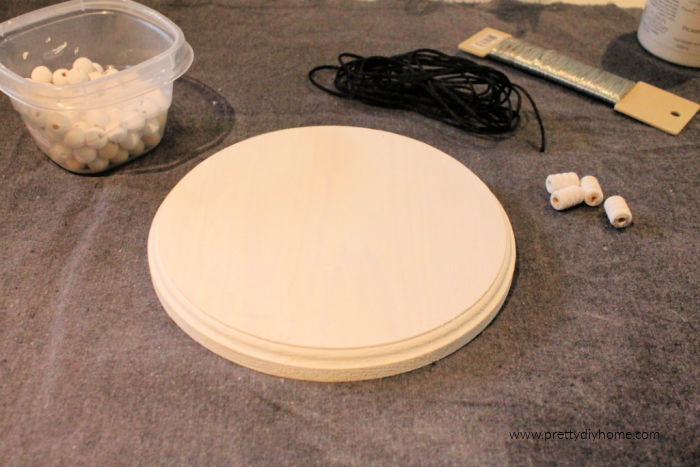 Wooden Round Beads (dollar store)
Assorted Wooden Beads (dollar store)
E-6000 glue, large alligator clips
White latex paint, gloves, paint brush
Twine, small piece of wire
My beads were natural and leftover from making farmhouse bead strings so instead of buying I painted them. If you purchase white beads you can skip painting. For my 9 inch wood round I painted 70 beads. It takes less than half an hour, much quicker than going and shopping for the beads.
Wear gloves and using something small like a toothpick poke and then paint each bead individually, place on a rag to dry.
While the beads are drying paint the wood round on both sides.
Adding Small Legs
I tried the same beads as the outer edge, but prefered these little cylinder shaped beads I found at the dollar store. Paint them white to match and use the E6000 to attach them.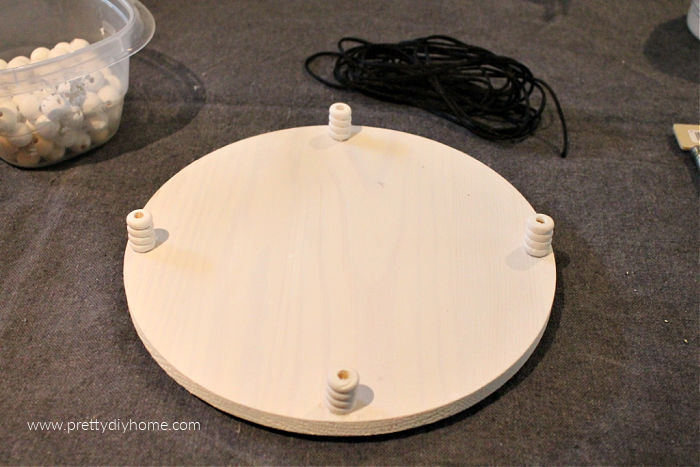 Stringing the Beads
This is the part that makes it so much easier and stablies the beads. Begin by stringing the beads onto twine. The easiest way to string the beads is to fold a piece of wire around the end of the twine twist to secure it and then string them.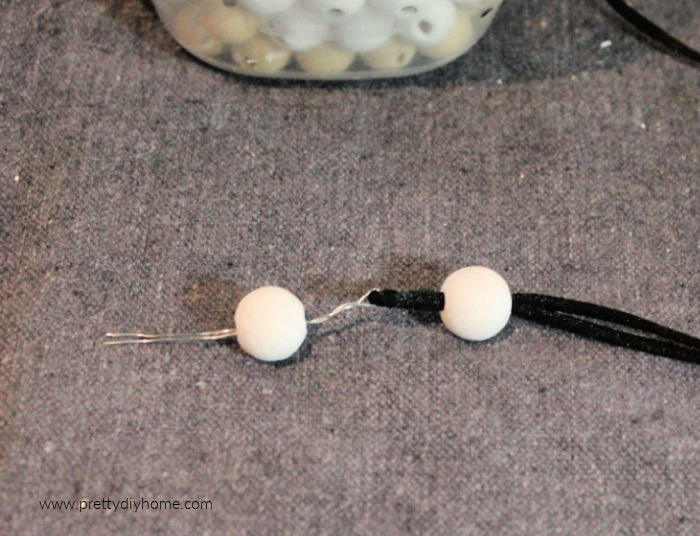 Make sure you have enough beads to go right around the wood round, about 70 beads.
Make note of the fitting of the last bead, will it fit, or be too tight? Mine was tight, so while stringing my beads I made sure each one was a tight to the one before as possible.
Gluing the Bead Edging
This process took me about four hours waiting for the E6000 to dry. You could try it with hot glue which would be faster, but I wanted my glue to be thinner.
Start by glueing ten beads at a time. Run the glue along the edge of the wood, Clamp the twine before the first bead and after the tenth bead so that they are tight against the wood round. Adjust the beads so that they are straight and even. Let the glue dry for half an hour.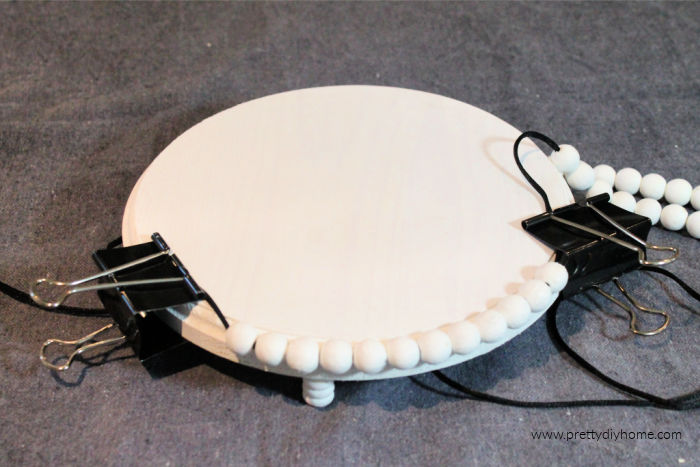 Repeat the process around the round, glue the wood, press the beads, clamp the string to hold in place, adjust the beads, allow it to dry.
Attaching the Last Bead
Of course placding the bead around the wood round isn't an exact science, but you can make a slight adjustment in the last ten beads or so. Place all ten beads and see how it fits, if its much too tight, remove one bead and spread the remaining beads out a bit. Remove one more bead (your last bead) glue the rest of the beads and let dry.
Once dry trim off the twine. Apply glue at the ends the twine.
If its a bit too tight remove the last bead. String the remaining beads as tightly as possible to leave more room for the final bead. Let the glue dry really well. Trim off the twine ends and seal them with glue.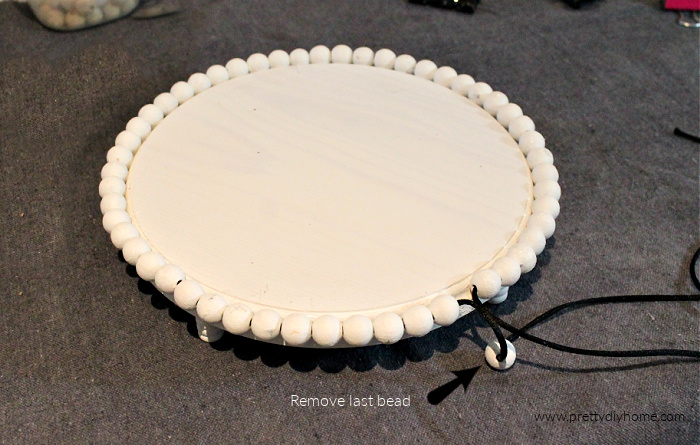 Apply glue to the last little bit of the round. Attach the last bead using either your finger, or if tight hammer it in softly. If its extremely snug and won't fit sand off the sides of your bead with 60 grit sandpaper. Try it again.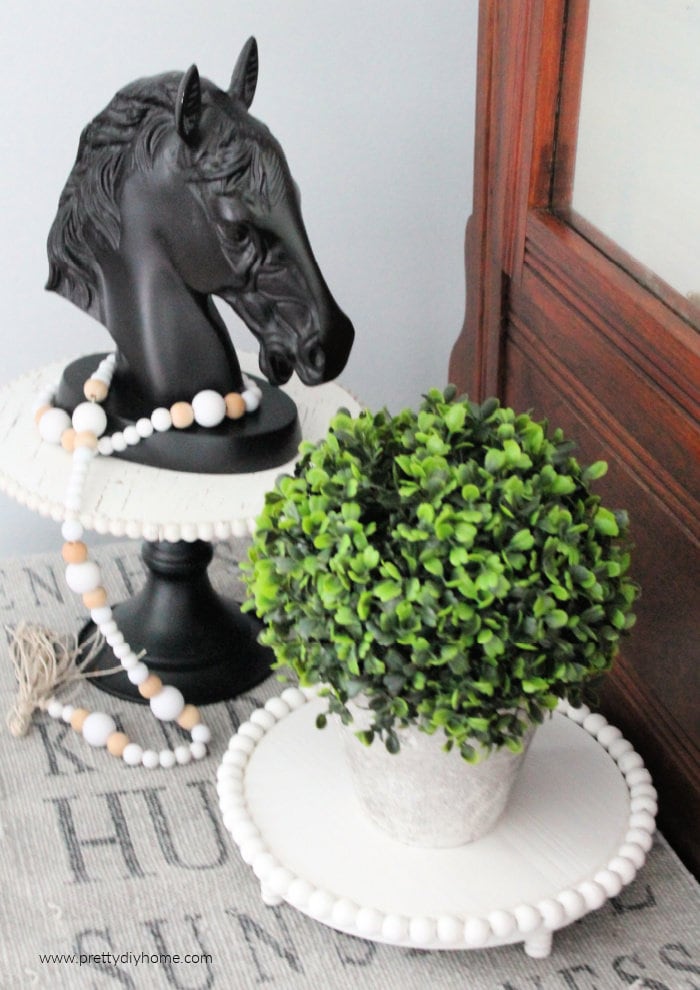 Finishing the DIY Farmhouse Wood Riser
Go around gently checking to see if there are any loose beads, because of the twine the beads all support each other, but you want them even and no wobbly. If you find a bead that is a bit loose glue it from the underside to stabilize it.
Once all the beads are solid. Paint everything with a second thin coat of latex paint. I did not distress my stand.
DIY Wood Riser Decor Ideas
There are so many uses for this little farmhouse wood riser, its pretty as a plant stand, or in the kitchen in a vignette, or for gathering and using coffee making supplies, a few stacked mugs, or pretty containers of soaps for the sink.
For the picture example you saw in this post I simply gathered some items from my basement and stacked them in three different areas of our home. It took less than 15 minutes for all three, its just so handy and easy to use. I do want to make something similar in black, or maybe stencil one.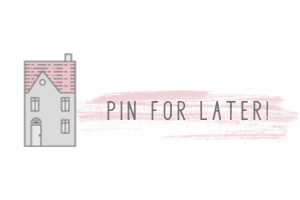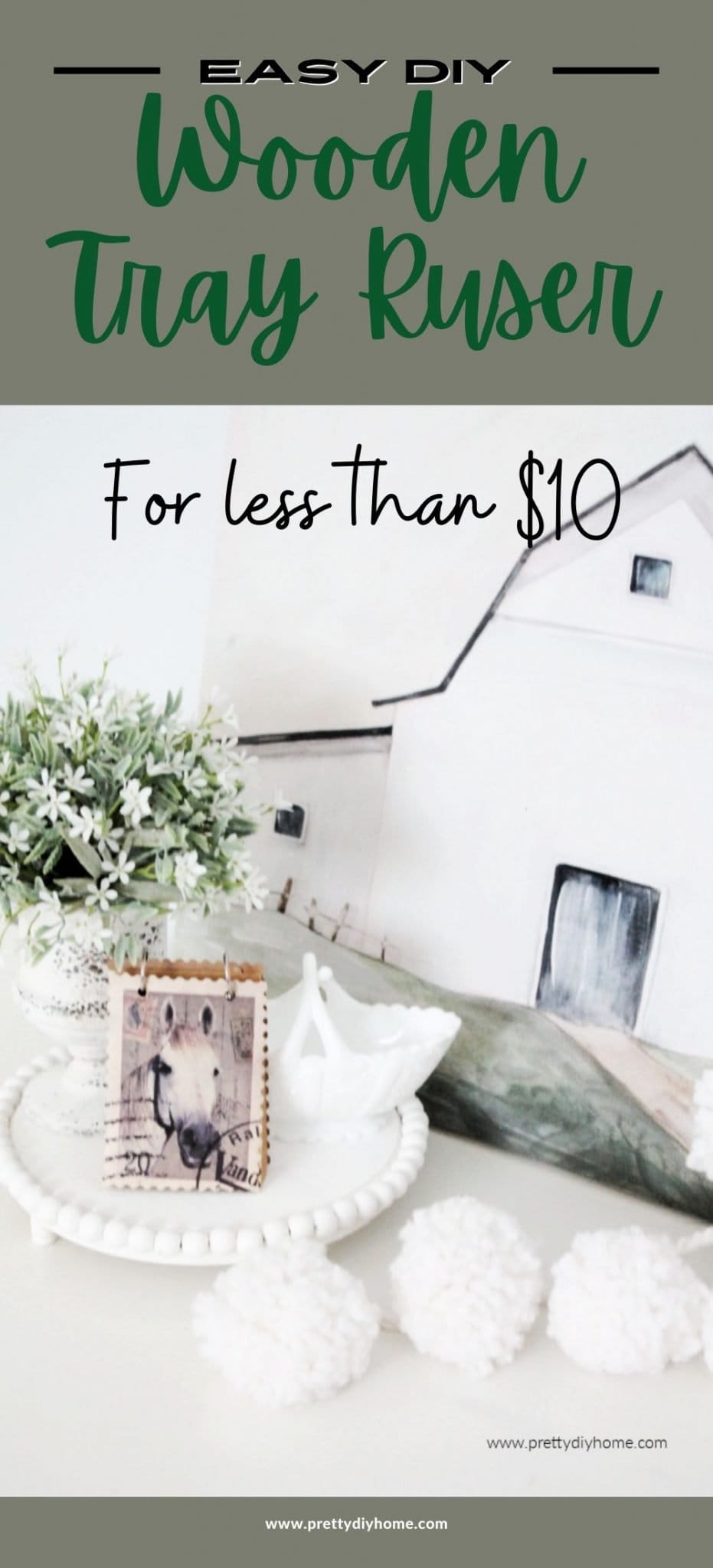 I hope you love it as much as I do, and I have tempted you to make one. Let me know what you think in the comments, I'd love to hear from you.
Other Pretty Decorative Trays You Can Make
I never ever have enough wood trays, I have made a couple but always want to make more. I hawk hubs scrap wood pile and swoop in and take bits of wood to create something fresh and new. Often you don't have to cut them at all, check out how easy it is to do.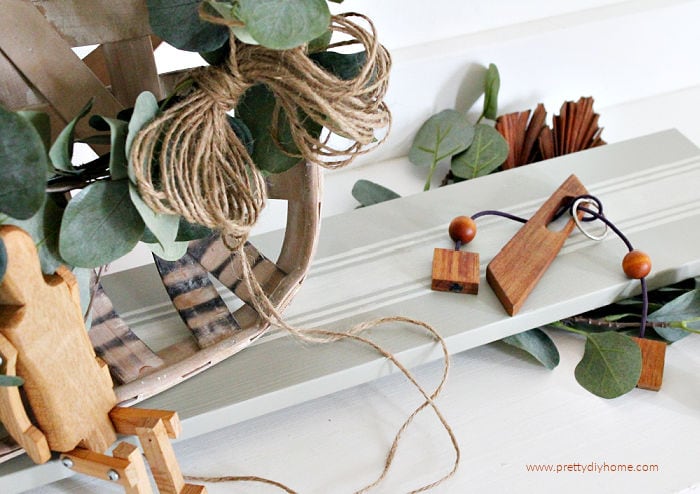 DIY Eucalyptus Green Decorative Tray
Rustic Wood Table Riser
This rustic wood riser in natural light wood adds warmth to a kitchen table. I love having it on our busy kitchen table as its easily movable. Its functional and I love the addition of the soft wood to our kitchen.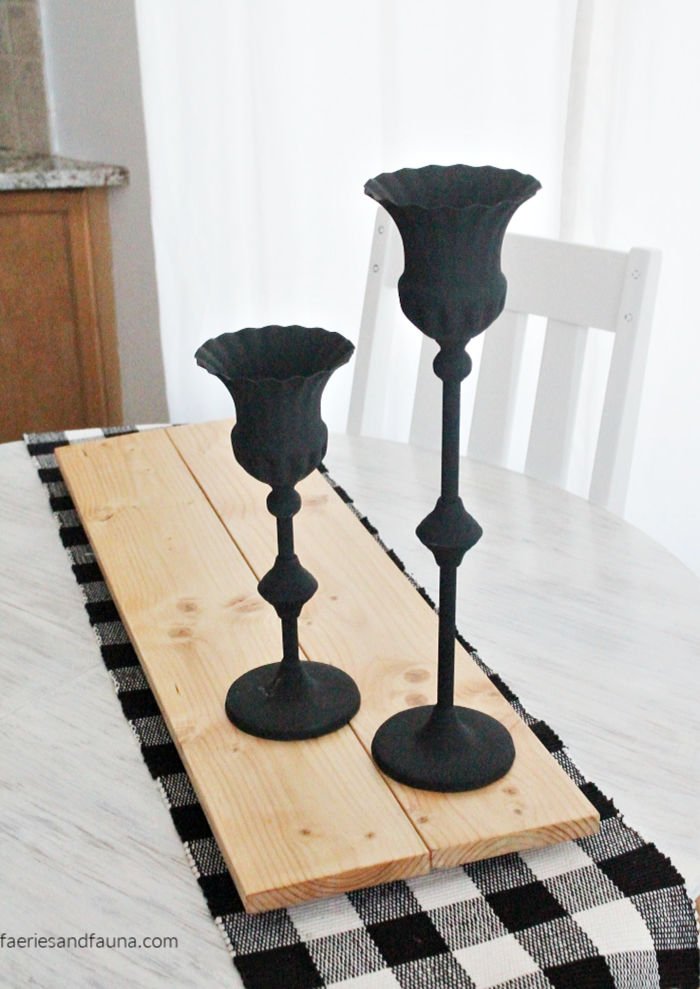 DIY Rustic Wood Table Riser in Natural Colour
All of these risers sit quite close to the table for extra stability. I still need to make some taller ones hopefully I will find something unique at Habitat for Humanity that I can use for affordable legs.
Thanks for reading. Leanna