Neutral Farmhouse Christmas Mantel
Decorating the Christmas mantel is my favorite part of decorating our home for Christmas. I didn't have a mantel or nice fireplace until we moved into this home, and each season when I get the opportunity to decorate it I am full of appreciation and gladness for having it.
The barn is a DIY labour of love from a day of barn hunting with my grand daughters this summer. The barn is a replica of my favorite barn we found that day. Its made using plywood, carved mdf, paint snow sparkles and hours of crafting. I am thrilled with our new keep sake. I cannot wait for our granddaughters to see it. I have considered making another similar one with a tutorial, let me know if you'd be interested.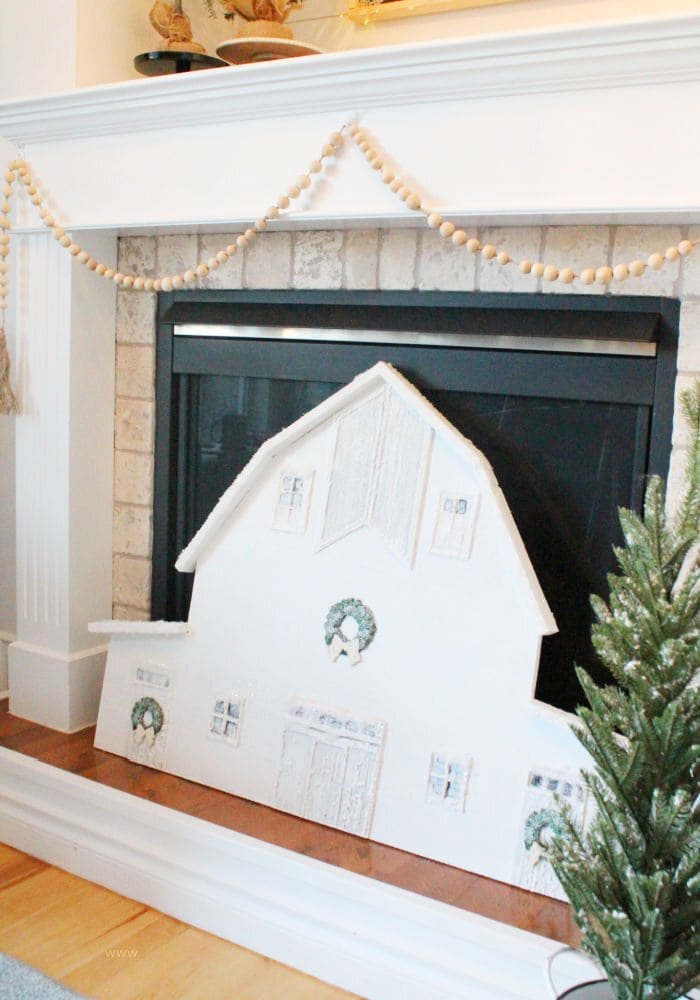 Our fireplace has a large alcove about it built for a television. It even has the tv hookups built into the wall. We covered them with a shiplap backdrop we built a couple of years ago. It has a natural wood coloured frame which we matched by adding a new natural wood frame around this ten year old horse and sleigh photograph. I am super pleased with how it turned out.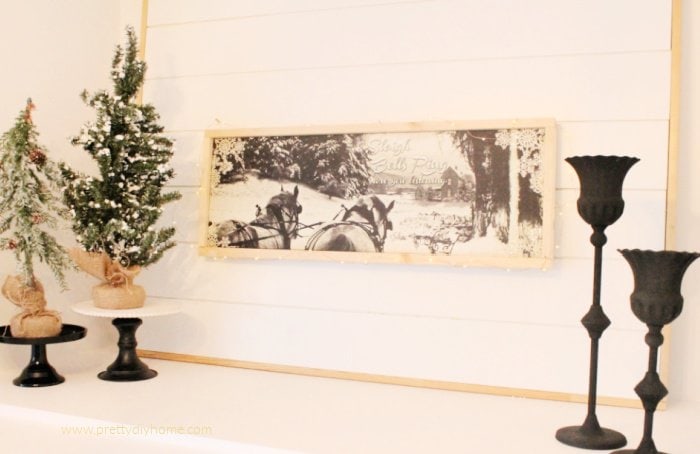 Instead of creating a focal point above or on the mantel the focal point for this fireplace is the bottom. To keep the center of attention on the barn the remaining decor is very minimal. I did ponder adding a second swag of greenery, but decided to save it for another area. I created the farmhouse bead swag using large natural colour beads. I wanted the beads to be minimalist and act like an accessory to the barn and pull in the natural colour of the wood frames.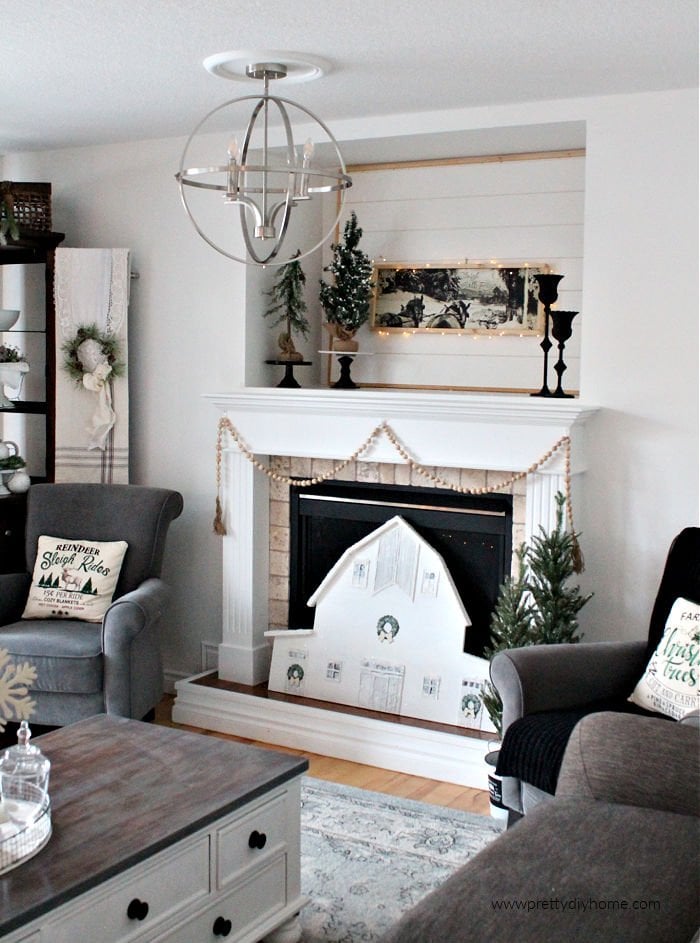 Our family room is small, so I snuggled in matching chairs on both sides of the fireplace. Its tight for taking the photograph but it works well for sitting and visiting. I considered adding a basket of blankets in front of the fireplace but t I didn't want it to look crowded.
Our home is decorated for the holidays. I am still writing posts about it, but my daylight hours are filled with baking. I hope that preparing for the holidays is lifting your spirits and all those you care about are well.