A Delicious Assortment of No-Bake Dessert Recipes
With the warmer months happily approaching, travel is so much easier, get-togethers can be done outdoors, and the days are longer to extra hours on the patio. It's time for outdoor meals in the sunshine. With that thought in mind, I have curated several amazing no-bake dessert recipes to share with you.
We all want to be outdoors instead of preparing so these no-bake desserts are perfect for the party planner. All I can say is Yum, I was so inspired and so hungry putting this post together, I am certain there will be several recipes you will want to try.
No-Bake Chocolate Raspberry Pie
Chocolate and raspberry flavours pair so well together and in addition, this pie recipe is really elegant to serve. This luscious from scratch recipe has a little extra pop from candy to make it special.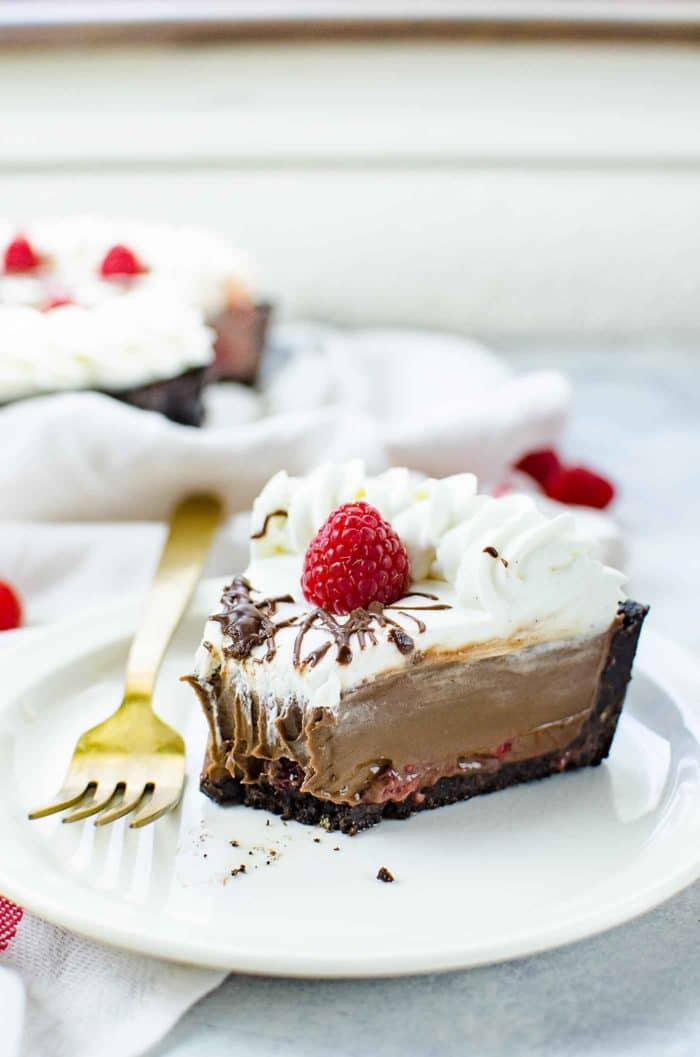 Popping No Bake Chocolate Raspberry Pie – The Flavor Bender
No-bake Banana Split Lush
Do you remember going for banana splits? I certainly do. This dessert version replaces the ice cream with banana pudding. Light and fluffy and creamy, with the traditional flavours of a split, banana, strawberries, pineapple, and chocolate. It even has cherries and peanuts on top.
Banana Split Lush – Cincy Shopper
Coffee Granita
Now its the adults turn. This elegant simple dessert is a wonderful make-ahead you can place in your freezer. Iced coffee flavoured with a coffee liqueur. What a beautiful finish to a special meal.
Coffee Granita – Fun Food Frolic
No-Bake Light Rhubarb Cheesecake
Have you ever eaten a rhubarb cheesecake? I had not thought of it and cannot wait to try. This recipe is so pretty, my whole family absolutely loves rhubarb so this is a must try for our home this summer.
No Bake Light Rhubarb Cheesecake – Food Meanderings
Caramel Apples Snickers Salad
This recipe is so fun, casual and full of fruit, and the snickers bars makes it so appealing for the little ones.
No Churn Rhubarb Ice Cream
Homemade ice cream that doesn't require an ice cream maker. So simple and delish just as it is, with an extra kick from the rhubarb.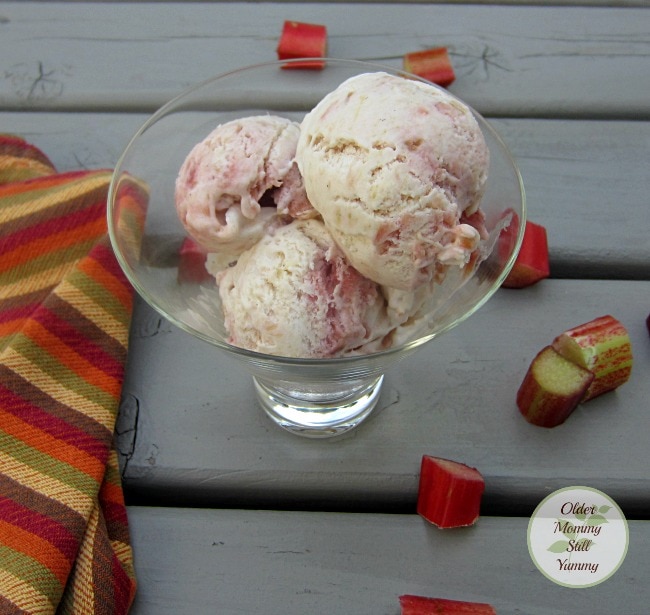 No Churn Rhubarb Ice Cream – Older Mommy Still Yummy
Greek Yogurt Panna Cotta with Blueberry Coulis
Panna cotta made with greek yogurt and served with blackberries or blueberries. What a beautiful elegant treat. This would make Hubs grin from ear to ear if I served him this little surprise out on the patio chair.
No Bake Panna Cotta with Blueberry Coulis – My Yellow Apron
No-bake Strawberry Ice Box Cake
That light fluffy layer of golden goodness is graham crackers, layered with fresh strawberries and whipped cream. Simple to make and so tempting, I cannot imagine anyone not liking this dessert.
No Bake Strawberry Ice Box Cake – 5 Minutes for Mom
No-Bake Mud Pie Recipe
Everyone needs a no-bake mud pie recipe. Gooey layers of rich fabulous chocolate. Nothing more needs to be said, these pies are amazing.
Easy No Bake Mud Pie Recipe – Ann's Entitled Life
Saskatoon Berry Dessert Shooters
The Canadian in me had to include this saskatoon dessert. Saskatoons are a northern berry, if you can't find them you can substitute with blueberries. If you haven't eaten saskatoons before, they are worth looking for.
Saskatoon Berry Tiramisu Dessert Shooters
Grasshopper Pie
Mint and chocolate pair so well together and the cool flavour of the mint on a warm day, or after a meal is so refreshing. Not to mention how pretty it is with the fresh mint leaves.
Grasshopper Pie Recipe – Snack Rules
Luscious Raspberry Lemon Dream Pie
This raspberry lemon pie is so pretty, it looks like it came from a pastry chef bakery. Who doesn't want to dig in? I certainly do.
Luscious Red Raspberry Lemon Dream Pie – The Baking ChocolaTess
No-Bake Chocolate Peanut Butter Cups
Coffee after dinner needing just a little bit of something? I think this recipe is exactly the answer. Chocolate and peanut butter are loved and this rich dessert provides just a little bit of something sweet.
No Bake Peanut Butter Cheesecake – Upstate Ramblings
Let me know your comments on the dessert rounds up including your favorite. Are you going to try one, two, three maybe?