How to Paint Outdoor Light Fixtures
The outside of our home is two-tone cream with sand coloured rocks.   Here's an old picture of the front of our home, see how the exterior lights just don't fit in, and they are dirty with very faded black paint. An afternoon of outdoor light painting is going to fix all that.
I think its funny the original builder choose black outside fixtures.   Maybe when they were shiny and brand new they looked good, but now they are these dull black things stuck on the front of the house.
How to Restore Faded Outdoor Light Fixtures
As it turns out one exterior light isn't working correctly so  Hubs took it down.  Not wasting the opportunity I asked if he would tremove them all for a refinish. If the one light continues to malfunction after Hubs fixes it, we will need to replace them all.  In the mean time one spray can of Rustoleum Hammered Brown paint is a much cheaper update, so here's hoping.
The lamps were truly gross,  we will start with a really good cleaning, ick. I don't think they have ever been dismantled and cleaned and they certainly show it.

a
They are obviously very dirty, but after giving them a good scrub with a scrub brush, the paint was still very worn and dull with no shine at all.
Outdoor Light Restore
My Hubs is a tradesman and can rewire safely, if you don't know how to rewire a lantern, please have someone who does help you dismantle your lights. We actually have three matching light fixtures, two for the front of the house and the third one at the front door, so for the price of a can of spray paint its well worth the time..
While dismantling take pictures of each step are you remove everything. I was surprised how many parts the lamp had to it, and even more surprised that I should have taken a few more pictures.
e
h
It was surprising to me how I actually needed to refer to the photos while reassembling the pieces. Something simple like which knob is on the top or bottom seems straightforward while dismantling, but I had forgotten, so it was nice to have the pictures for reference.
Remove all the wires and the place everything in a cup.  I figured Hubs would like this photo for reference, as it turned out he didn't need it.  Still good to have though.
g
This photo shows that there were three parts, plus the attachments for the top of the lamp.

I figured this picture was more than enough reference, but because of the way the long screws and bolts fit with it, we had a very hard time putting it back together. I should have taken photos showing the inside pieces as I took each one off.
This is the assembly for the bottom of our lamp.
w
a
Once I removed all the little parts, and bits that I could this is what was left. Including the lightbulb fixture itself. I did not dismantle that but taped it off so as not to get any paint in it. Also, tape off any warning labels so they are not covered up. I am very aware that this is an electrical appliance and this woman does not mess with anything electrical.
s
k
Once you have everything disassembled as much as possible, I suggest taking a bucket and cleaning the parts outside. These ones were disgusting with gross insect bits and dust throughout the inside of the lamp workings.
I used Lysol soap, a large bucket, and a scrub brush and went to town first soaking then scrubbing each piece, there ended up being eleven pieces per lamp. The bucket was refilled and everything was rewashed and then set aside to dry in the oh so glorious sunshine.
Best Paint for Outdoor Light Fixtures
 This lamp is painted with Rustoleum Brown Hammered Brown paint, here is the manufactures link. It worked really well. (Update: The paint still looked good 3 years later)
Make sure to paint in a well ventilated area, I did ours outside on a large piece of cardboard. Begin by spraying the first coat from about a foot away.
Let dry for an hour, then apply a second coat making sure every surface is covered.  Let dry overnight.
Use your photos to reassemble the lamp.
Hubs and I both love this update. He actually said he was glad he had decided to wait for me to give it a paint job before working on it. I think it looks fantastic.
I had considered doing it in two tones, the hammered brown and maybe turquoise for the lid portion. After some thought, I left it as is to stay monochrome with the house. What do you think, should I have tried a two tone paint job?
Enjoy the warm weather, I certainly am.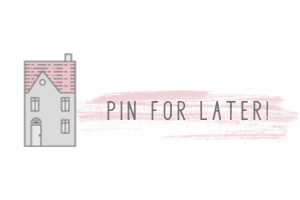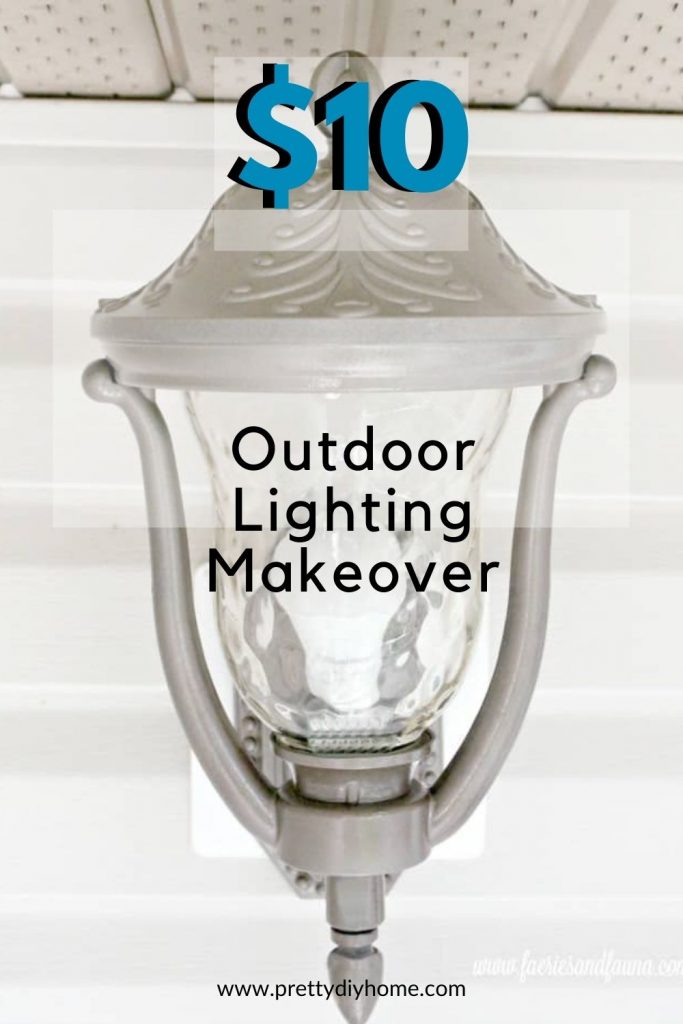 Here is another outdoor light solution I made. This time its for the back patio, I hope you like the lantern shades, I think they are grand.