Pina Colada Cocktail or Mocktail for a Refreshing Summer Drink
Pina Coladas are one of my favorite drinks, they make me feel like I am on vacation again. But they are so rich with lots of added sugar I felt forced to avoid them. With this Pina Colada recipe you can have almost the same flavour without all the fat content and sugar. It just took a little bit investigating and figuring out the different types of liquid coconut products.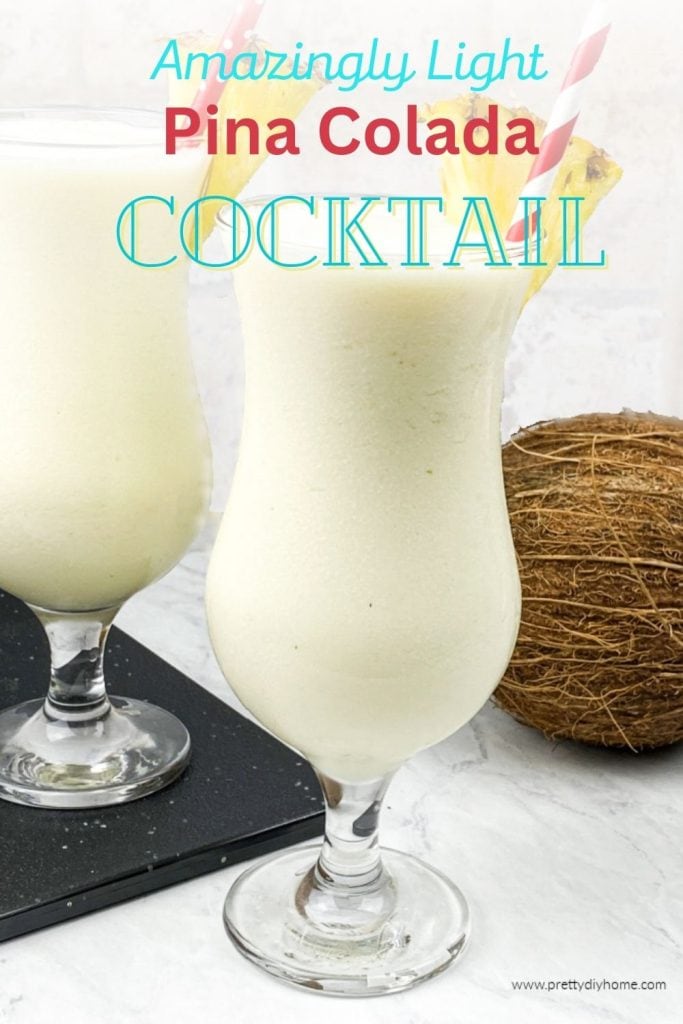 So before we go shopping either in the pantry or the store lets talk about coconut choices first.
What's the Difference between Cream of Coconut, Coconut Milk, Coconut Cream, and Coconut Water
For a very long time I thought they were all the same product and avoided them all because of the calories and richness. Turns out they are all different products with very different sugar and calorie counts. Here are the differences.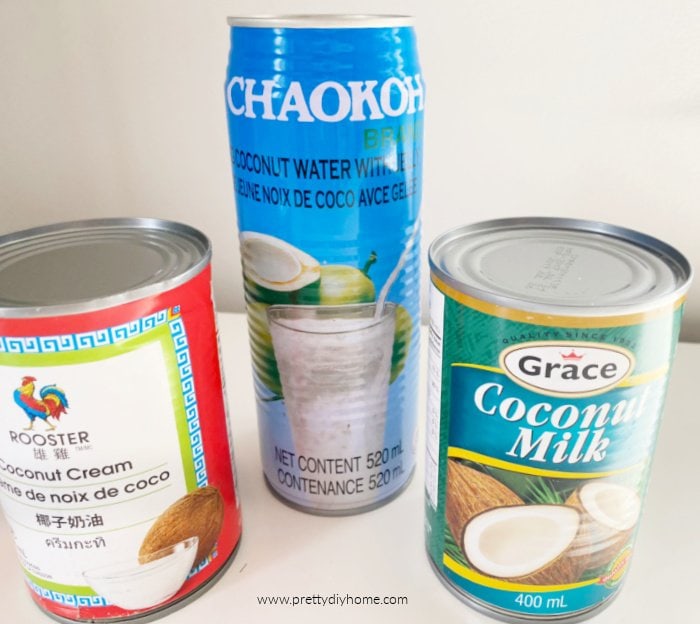 Cream of Coconut
Cream of coconut is what is typically used in pina colada recipes. Its similar to sweetened condensed milk. You can find it in cans and squeeze bottles as well as pina colada mixes. This is not what we use in this recipe.
Coconut Milk
Coconut milk comes from the pulp of coconuts, has a high fat content and is extremely rich at 500 calories per cup. All kinds of amazing curry sauces are made with coconut milk. This is not what we use in this recipe either.
Coconut Water
Coconut Milk/Cream come from the pulp part of the coconut. Coconut water is the water the comes from inside a coconut that isn't yet ripe. Its good but can tend to make the bathroom your best friend, especially if your indulging. Again not the product we use in this recipe.
Coconut Cream
Finally coconut cream is the product we will be using in this recipe.
Coconut cream is made from coconut milk. When coconut milk is chilled the coconut cream floats to the top. Its very thick, full of coconut flavour, but full of sugar like the milk is.
Some Pina Colada recipes mix coconut cream with a typical 1:1 ratio of simple syrup to create a thinner consistency for drinking. To decrease the sugar even more instead of using a sugar based simple syrup we will use powdered Splenda Monkfruit .
If you want to read more here is a complete article about Monk Fruit sweeteners.
You can use any type of pineapple you have on hand for this Pina Colada recipe. But, If you want your cocktail to be really icy and cold I recommend peeling fresh pineapple, cutting it into chunks and freezing it in freezer bags the day before making the Pina Coladas. I got enough pineapple for two recipes of Pina Coladas.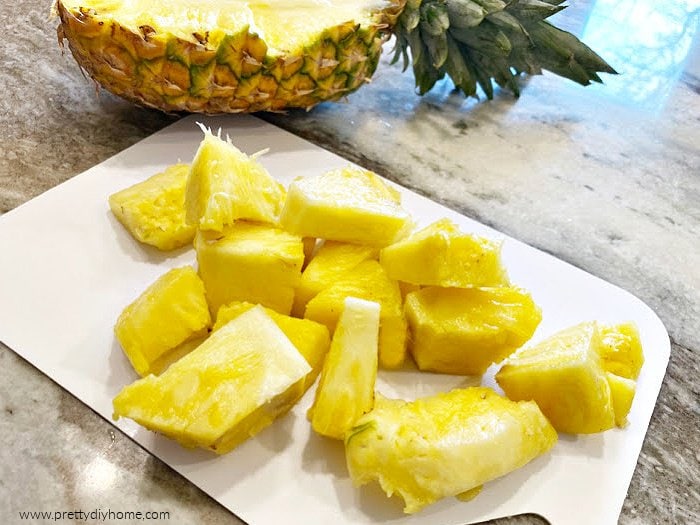 To get the coconut cream to separate place the can of coconut cream into the fridge the day before when you doing the pineapple. To use the coconut cream just scoop the 1/3 cup of cream from the top section of the can.
Now that we have all the preamble done lets get that blender going.
No Guilt Pina Colada Recipe
Pina Colada Ingredients
2 c. frozen pineapple chunks (see note above)
8 oz. pineapple juice
1/3 c. coconut cream
4 oz. white or golden rum (or Malibu Rum for extra coconut flavour)
6-8 ice cubes
Sugar-Free Simple Syrup:
¼ c. powdered monkfruit sweetener
½ c. water
Garnish: Fresh pineapple chunks and/or coconut
Non Alcohol Pina Colada
1/4 tsp coconut extract
no rum
Pina Colada Instructions
Prepare the Fresh Pineapple
The Day Before– Peel and trim a fresh pineapple. Cut enough pineapple to get 2 cups of large chunks. Place the pineapple chunks into a freezer bag and freezer overnight.
Use the remaining fresh pineapple as garnish.
Note: In a pinch you can use any type of pineapple you have on hand instead of the fresh pineapple and skip the freezing.
Make the Simple Syrup
To make the simple syrup add the water and monk fruit sweetener to a small saucepan. Stir to combine and cook over medium heat until the sweetener dissolves completely, about 3-4 minutes. Remove from heat and set aside to cool.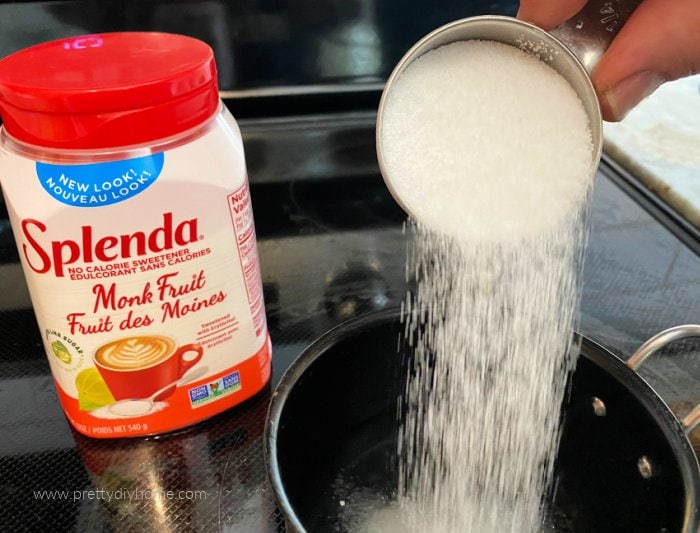 Place the frozen pineapple, pineapple juice, coconut cream, rum, ice cubes and the simple syrup into a blender. Blend until smooth.
Garnish with the coconut and pineapple.
Non-Alcohol Virgin Pina Colada Mocktail
Making a non-alcohol version or Pina Colada you create the exact same recipe, but skip the rum. If you want to give it a little zip, add 1/4 tsp of coconut extract instead.

I have a Appetizers and Finger Foods board on Pinterest where I collect my favorite recipes for snacks and appys. If your looking for something delicious for appetizers or snack ideas check it out.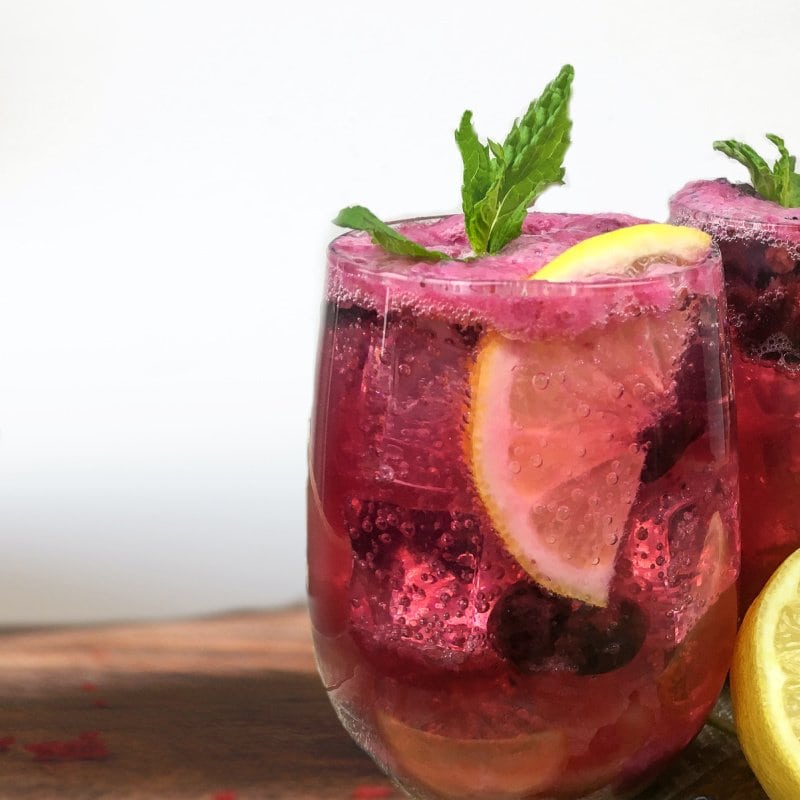 Sparkling Blueberry Lemonade Recipe
This sparkling blueberry lemonade recipe is so pretty and refreshing. The blend of blueberry and lemon is such an iconic flavour and you will love it in its beverage version as well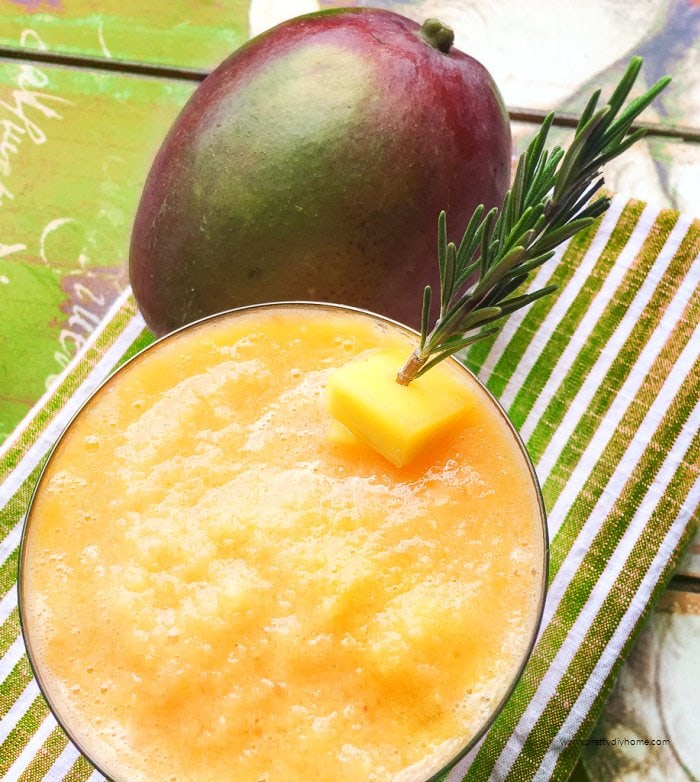 Orange Mango Slush Mocktail or Margarita Cocktail
This is another really refreshing chilled blender drink perfect for summer. Make it as a mocktail to get the morning started, or as a cocktail for adults. Both versions of the recipe are included.