Delicious and Versatile Rhubarb Sauce
This rhubarb sauce is easy to make and will keep well in the fridge for a week. Rhubarb sauce is a delicious way to dress up a waffle, pancake or even a bowl of a yogurt. This is another one of my classic go to recipes for rhubarb, its actually just stewed stewed rhubarb that you add as a topping.
Now that we have a garden with our own rhubarb plant I can now share simple ways to use up rhubarb. If you don't have your own rhubarb, I bet during rhubarb season you can find some delicious rhubarb from a neighbour for free.
Rhubarb Sauce Ingredients
This rhubarb sauce recipe only has three ingredients. Making it very easy to make.
4 cups prepared rhubarb
1 cup sugar
1/2 cup water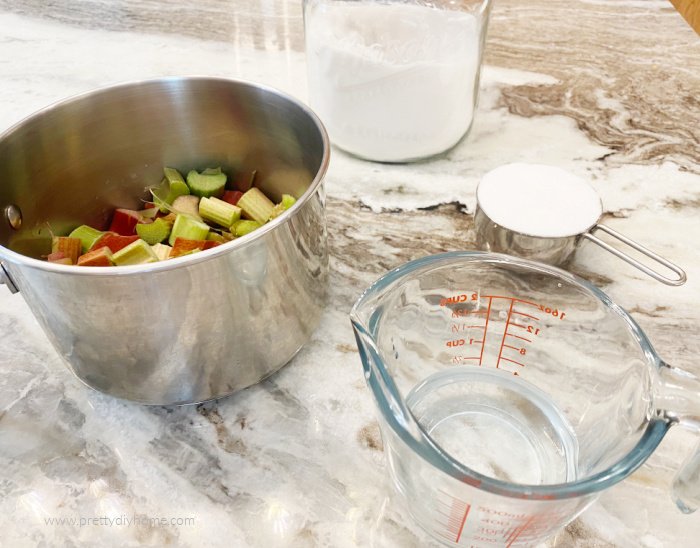 How to Prepare Fresh Rhubarb
Once your rhubarb is harvest, cut off the large leaves and trim the ends. Wash the remaining stalks well and then slice into chunks about 1 inch long.
Note: You can use frozen rhubarb instead of fresh as long as its cut in chunks. There is no need to thaw your rhubarb ahead of time, just place it in your pot and continue with the cooking.
Heat sugar, rhubarb and water stirring occasionally over medium high heat until boiling. Once it starts to boil turn the stove down to medium low and simmer uncovered for ten minutes, stirring occasionally.
As your rhubarb cooks you may notice foam rising to the top. If this occurs skim the foam off using a spoon.
Rhubarb can vary in sweetness, while cooking taste the rhubarb and add more sugar if needed. You can also add a bit of cinnamon, or vanilla to the mixture if you want to. Personally I don't add anything.
Let the rhubarb sauce cool completely before serving.
How Long Does Rhubarb Sauce Keep?
This rhubarb sauce will keep well in the fridge for up to a week. I like to store mine in a mason jar in the fridge. Or you can freeze it for up to 6 months. When freezing, remember to leave 1/2″ an inch or so at the top of the freezer container to allow for expansion.
Serving Rhubarb Sauce
You can eat this sauce on its own, we use to call it stewed rhubarb. Hubs eats the rhubarb sauce just as it is, but I find it too tangy. I prefer to serve in on top of pancakes, waffles, ice cream, or layered in a glass jar with yogurt and granola.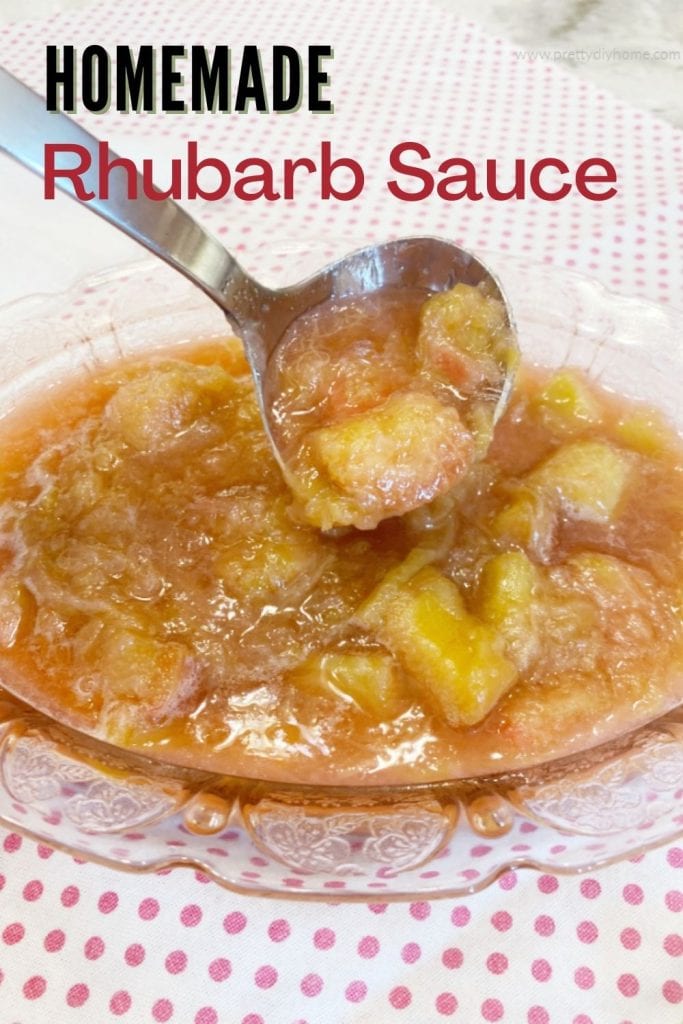 Other Amazing Rhubarb Recipes
As a Mom on my own with three sons, everyone knew I could use free product. Over those years I received loads of much appreciated free rhubarb and to this day my grown sons all love anything rhubarb.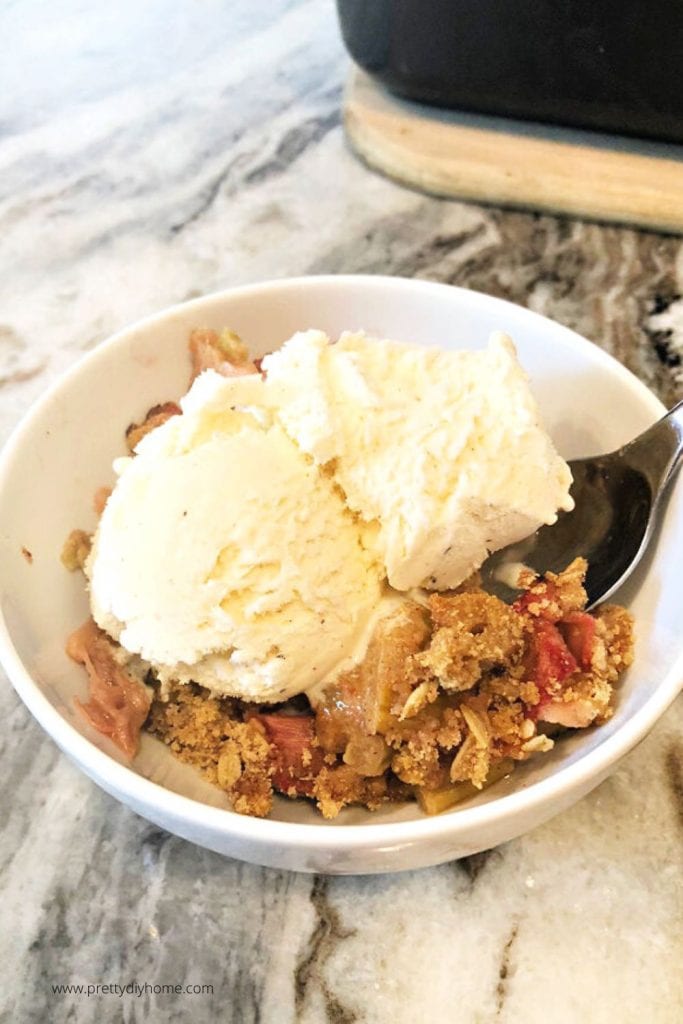 Rhubarb Crisp Recipe
This rhubarb crisp recipe is always popular, especially when served warm with ice cream. Its an easy to make recipe that you can easily double to feed a large group.
Rhubarb Muffins with Sour Cream and Streusel
These simple rhubarb muffins have a crunchy streusel top and extra tang from sour cream. This is one of my most popular recipes.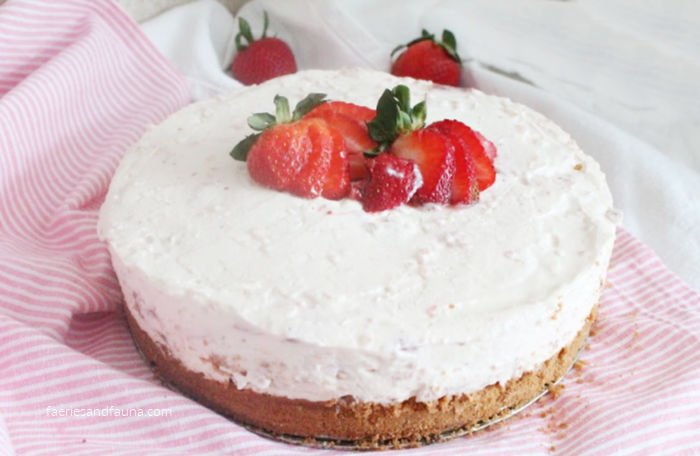 No Bake Strawberry Rhubarb Cheesecake
This strawberry rhubarb cheesecake is very smooth and light with the classic pairing of strawberry and rhubarb. Its a bit different and a new way to try rhubarb in your baking.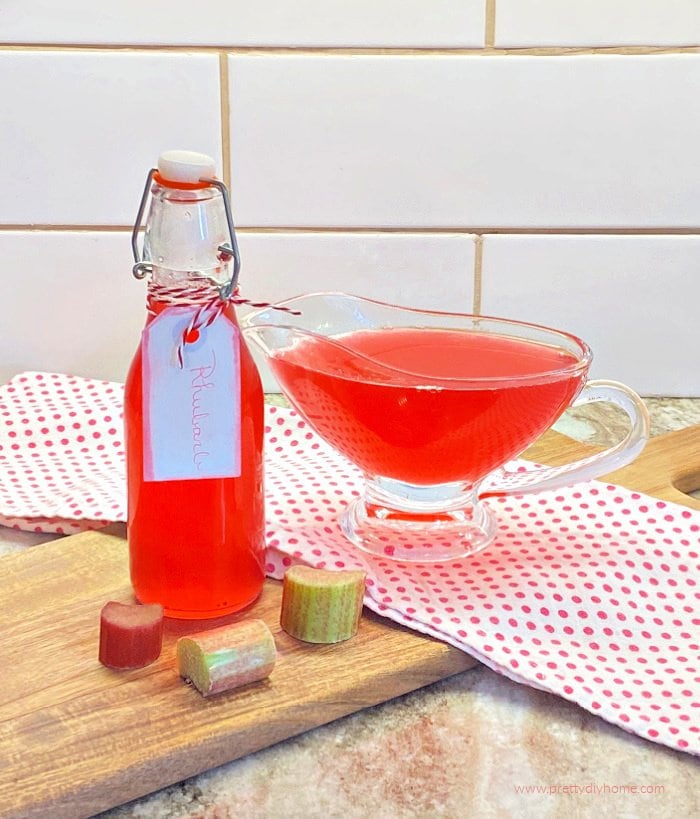 Rhubarb Simple Syrup
This rhubarb simple syrup recipe is delicious was pancakes, waffles or you can mix it in a beverage. Its another great way to enjoy the tangy sweet taste of rhubarb.