Super Chunky, Super Soft, Crochet Afghan
Your Own personal Snuggle Afghan.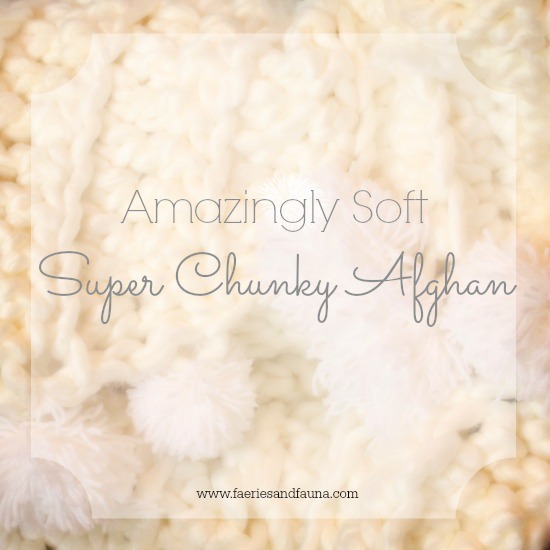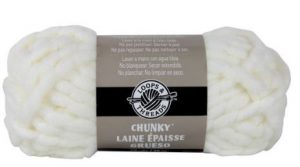 a
I was in Michael's when I spotted this wool mega soft huge fluffy amazing yarn. I wasn't sure how I was suppose to use it, but I knew I had to try it. I have never felt a wool as soft as this stuff.  I ended up making two trips for wool, but this afghan is well worth  the cost.
a
Honestly this afghan is like a huge warm hug.
I first tried to knit it in a ribbed pattern but the commercial needles weren't large or long enough.  Herman bless him made me some longer ones with doweling but it used way too many skeins of wool. I finally gave up on knitting and switched to crocheting in a ribbed pattern.
This crochet  pattern is ridiculously easy, two stitches a chain stitch and a half double crochet stitch.
This afghan builds quickly.  In no time you have a warm cozy blanket over your lap as you finish making it.
a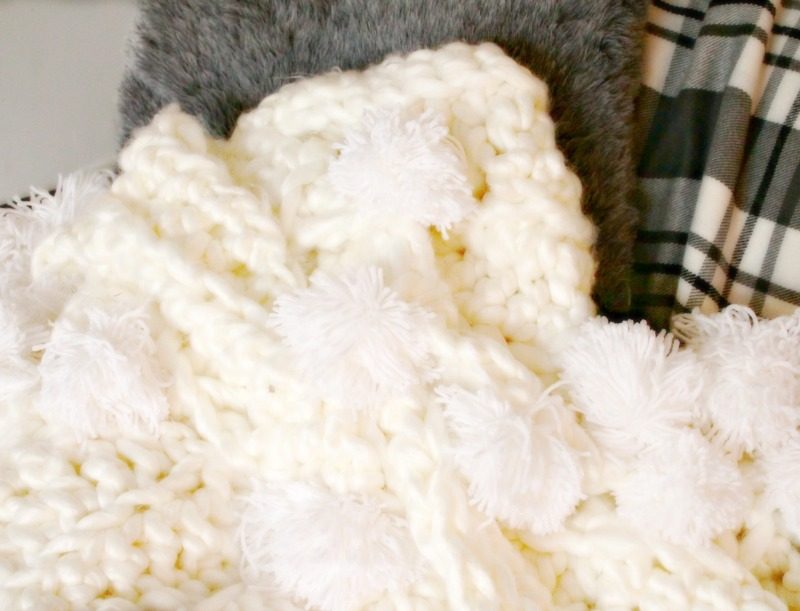 a
Afghan Pattern
Supplies:
You will need 14 skeins of Loops and Threads Chunky Wool
2 large skeins of regular weight wool for pom poms.
The biggest crochet hook you ever saw 25.00 mm.
In order to have ribbing running lengthwise,  crochet this afghan along it's length.
1. Chain  51.
2. Complete a half double crochet (hdc) in each chain loop across.  Chain (ch) 2 turn.
3. Complete a single hdc in the backloop of the 2nd hole.  Continue with hdc in each back  loop across. When you reach the last stitch  Ch 2.  Turn,
Repeat for 30 rows, or wider if you have enough wool.  Tie off with a knot and weave in ends.
See how short the pattern description is?  That's it.
If you new to crocheting I think this is a great first project.  The wool is huge so you can see what your doing.  The pattern is simple and it grows into an afghan really quickly.
I have created my very first video to show the different stitches.  It is super easy, I hope you give it a try.  Here is the video link   Super Chunky Afghan Stitches
Pom Pom for Afghan
The super chunky wool does not make a nice fluffy pom pom.  Any normal weight wool will work.  Instead of cream I choose white wool for contrast.
a

a
To make large pom poms cut two pieces of heavy cardboard.  The pattern is here.
Stack the cardboard one over the other. Wrap the wool around the circle form until you cannot fit more wool into the middle.  The more wraps the larger and fluffier the pom pom.
Once your circle is fully loaded with wool, carefully insert scissors between the two layers of card board and cut.
Cut a length of wool about a foot long, wrap the wool between the two layers of cardboard. Tie tightly to gather the wool strips.  Slide the cardboard out.
Using the long threads left over from the pom pom simply tie it to the afghan.  Trim off excess wool.
I have to express how much I enjoy having this decadent, luscious, warm, and amazingly soft afghan.   It is my new best friend when my very independent Pyrenees gets tired of cuddling.
a