Super Easy Farmhouse Minimalist Winter Wreath Makeover
DIY Tobacco Basket Wall Hanging Upcycle
Hello my friends and welcome.  If your a regular reader you know I whine about the cost of crafting and home decor in western Canada.  Once I finish whining I share the ways I worked around the ridiculous cost with patience, persistence and DIY.  Today's posts is one of those posts, getting an expensive look for cheap.  Pinch me I made this little tobacco basket into a DIY tobacco basket wall hanging for $4 bucks!  Easy and quick, and minimalist for Winter.  After Christmas its enjoyable to have minimal decor, don't you agree?
With $4 bucks and half an hour of my time I made this super cute Farmhouse tobacco basket wreath. I have been wanting one for eons, e, I made this one for the old basket$4, but if you have to buy a wreath you can still do it for less than $10. If you don't have a small wreath, twist some faux greenery into a simple wreath, no other embellishments needed.
It hangs in the corner of my dining area with my white curtains framing it. Bright and white and minimal, I love how it adds light to the oh too short Winter days.
This makeover starts with a brand new grab bag item from Michael's. Although I am sure no one ever buys anything from Michael's without a sale and/or coupon, check out the $100 original price. I found it in November for $4, and after a quick check how the fall decor was added on, tossed it into the cart.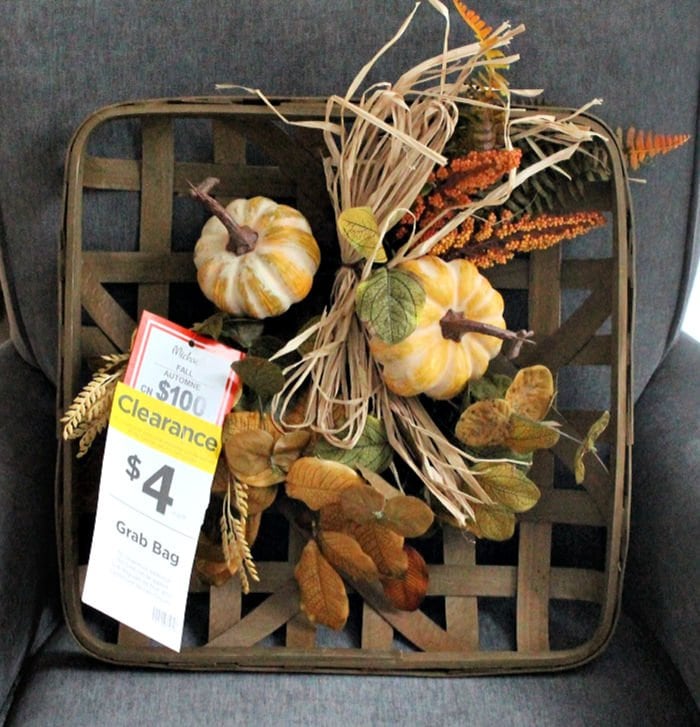 I brought it home and removed the wire that held the wreath and and put the discarded the fall supplies in my craft stash.
The next step was to paint the basket. This took about half an hour to paint, and about four hours to dry. I painted it with leftover BM Super White paint, but you can use any white paint you have on hand.
Tips for Painting a Tobacco Basket
Use a small brush, nothing wider then an inch. In the following picture I point out the areas to watch out for. The slats crossover each other in various places, but with a small brush and a little hand pressure, gently push the slats apart and paint between them.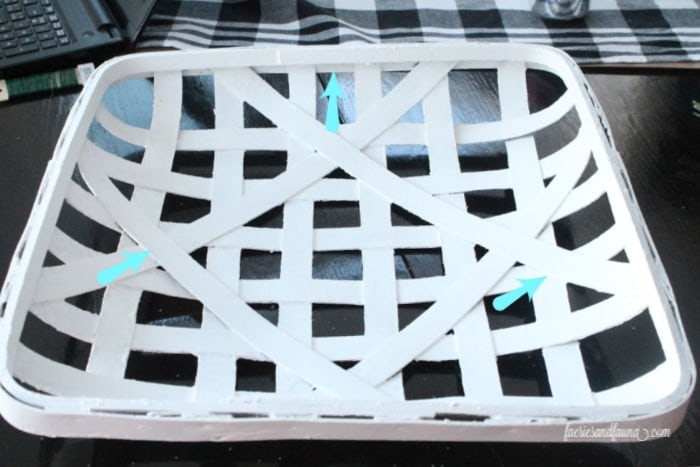 Use a dry brush and a couple of coats if paint, this helps avoid drips. Make sure to keep an eye out for drips, being careful I still ended up with a couple of drips, so frustrating. I used my fingernail and ran it along the edge with the drip and they came off.
The paint doesn't have to totally cover the tobacco basket, if you like the look just use one coat so the natural wood shows through.
The wreath I chose has flocking on the greenery, I loved the soft look. Depending on your taste, a simple ring of red berries would be beautiful as well, or simply a ring of any type of greenery. Just remember to keep in simple, I love how crisp and clean this looks now.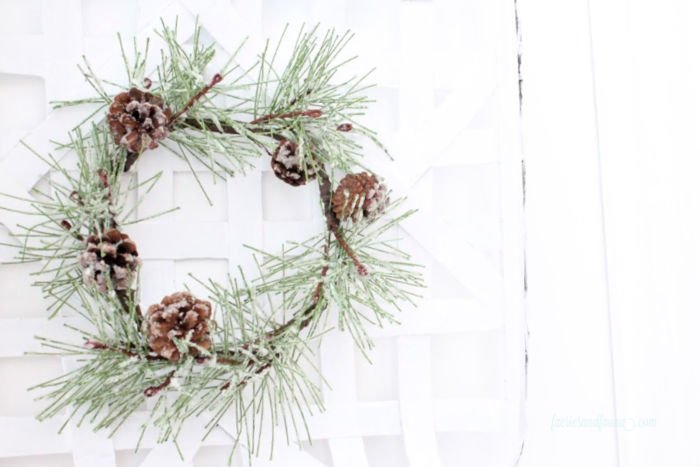 Attach the wreath using florists wire. Wrap it around the top of the wreath and then around of the tobacco basket strip crossovers. This doesn't scratch the basket, and a plain white tobacco basket is so handy as a backdrop.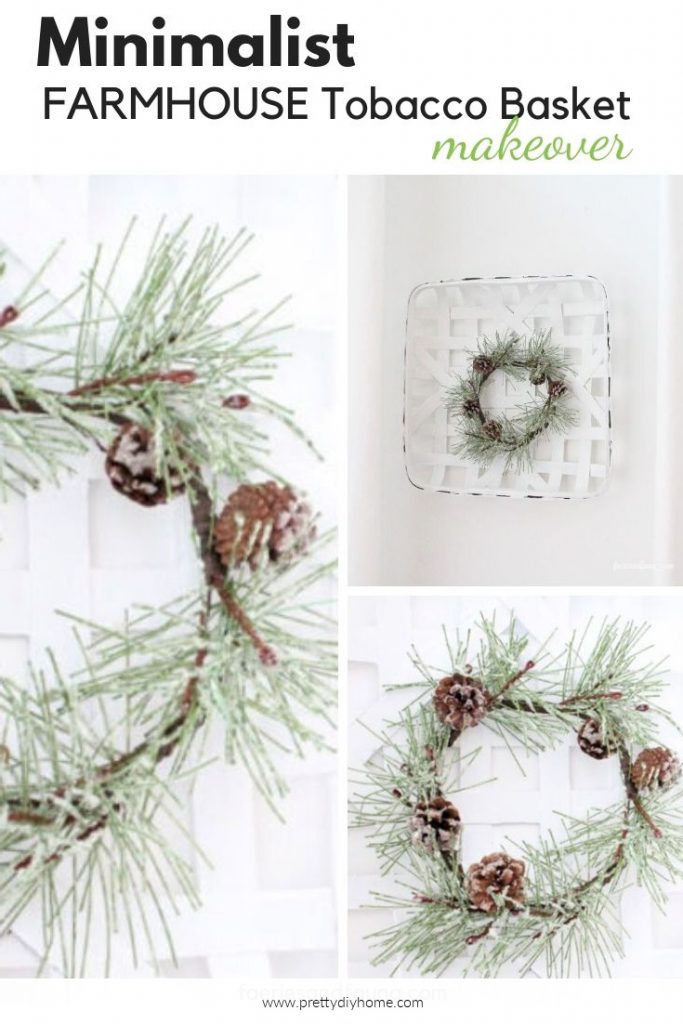 Simple Winter Farmhouse Decor Ideas