Easter Bunny Banner Free Printable
Easter crafts really are the most adorable of all seasonal crafts don't you think? These Easter bunnies with adorable cotton tails are so popular, you can find them in various banners, cookies, flower pots, cakes and so on. I love them all! This bunny banner is designed to be an easy tween craft idea but can be used throughout the home for Spring or Easter. Hang it over a window, the corner of a picture, over a door, your mantel, or a backdrop for an Easter vignette. I think they make a cute shareable gift for tweens as well.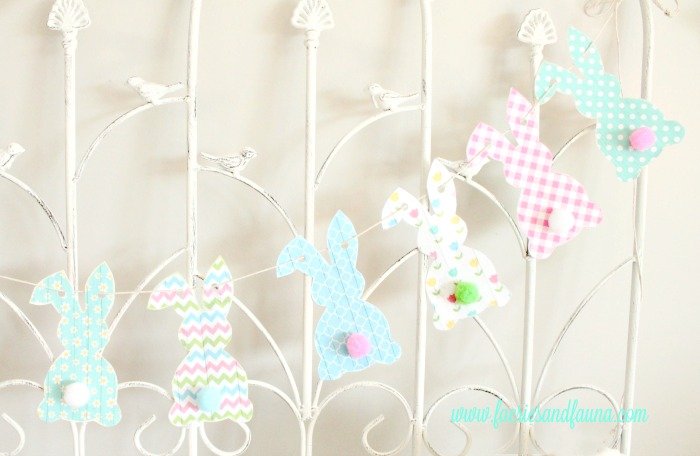 This is the cutest bunny silhouette showing a little bit of attitude with that bent ear. The colours are bright pastels in the funnest modern patterns I could find. They is pretty soft blue, aquamarine, bright yellow, pink and cheerful new leaf green. Up north its typical to still have snow at Easter, so its nice to celebrate all those bright pretty colours.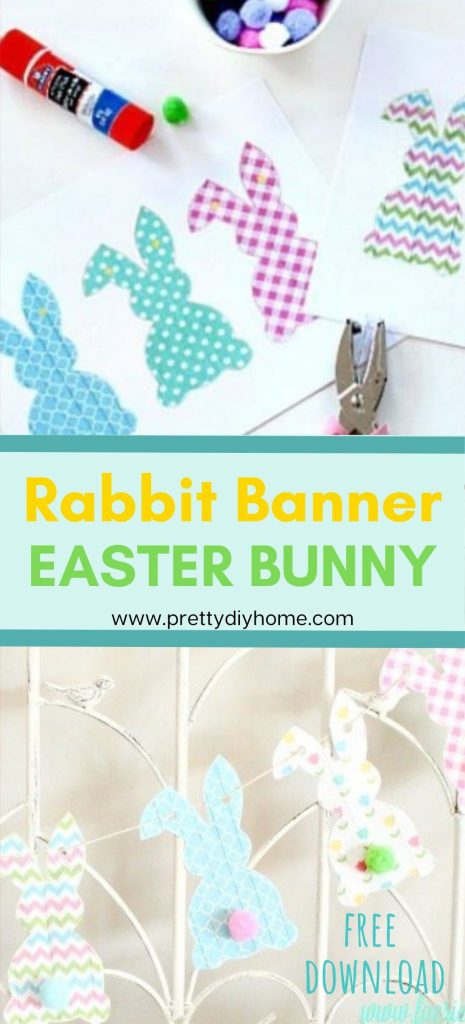 DIY Easter Bunny Craft Supplies
To make your own Easter bunny banner, requires a few very simple supplies. You will need the printed templates, scissors, pom poms, a hole punch, glue (optional) and string. The example I made uses only one of each printable, but of course, you can print all you need for a longer banner.
p
Start out by printing out the bunny templates onto card stock. Depending on the thickness of the card stock paper my printer can jam and refuse to print. If you need to get around this print the bunnies out on regular 8 by 11″ letter paper and glue to the card stock before cutting.
Once you have the templates printed, cut out with scissors. Using a hole punch, punch out a hole in each ear where the dots are on the printables.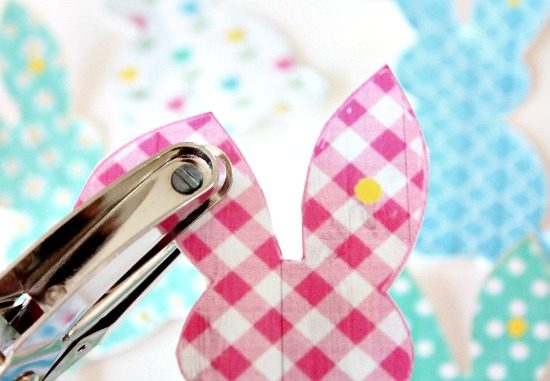 Personally, I adore the little multicoloured dollar store pom poms, but if you can use little balls of wool, or even cotton balls if you prefer. Simply glue them to the bunny template.
Once the bunnies are finished simply thread them onto the string and hang.
Bunny Templates
There are a total of six different free downloadable bunny templates for you to choose from on two sheets. They both print out on letter size paper.
Here is the first bunny template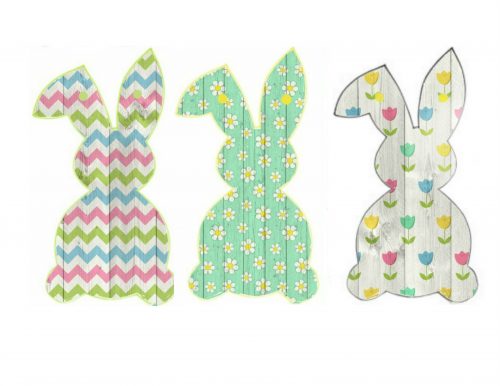 Here is the second bunny template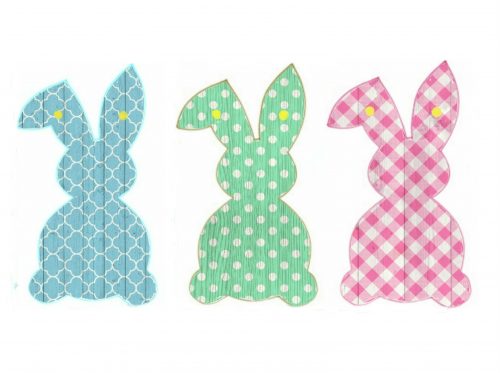 The little print and cut bunnies are so easy to make. If you have a tween who has already decorated their Easter eggs, this will be another fun craft for them to get creative with. l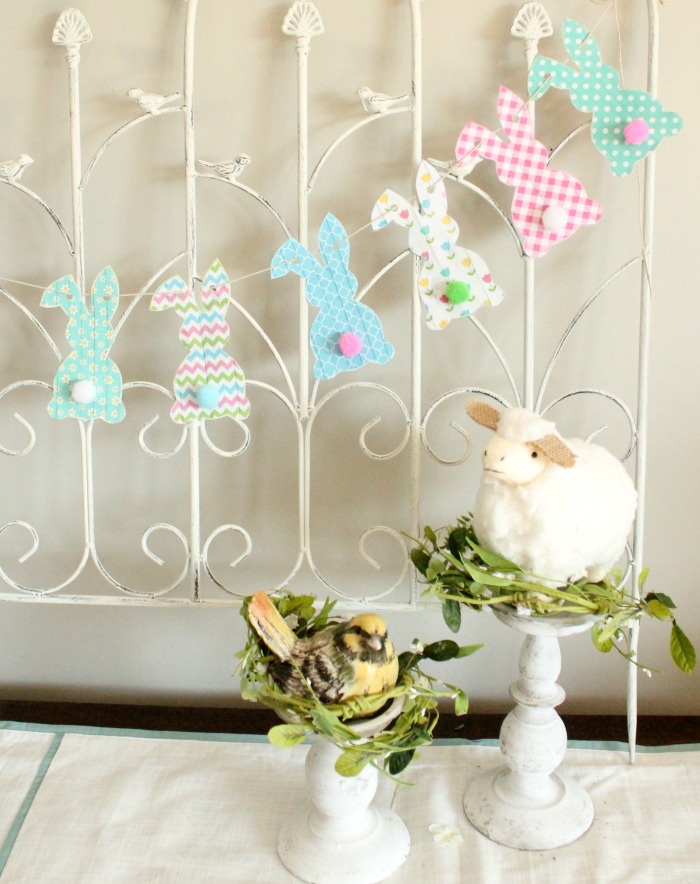 If your not ready to make this banner. How about Pinning it for later!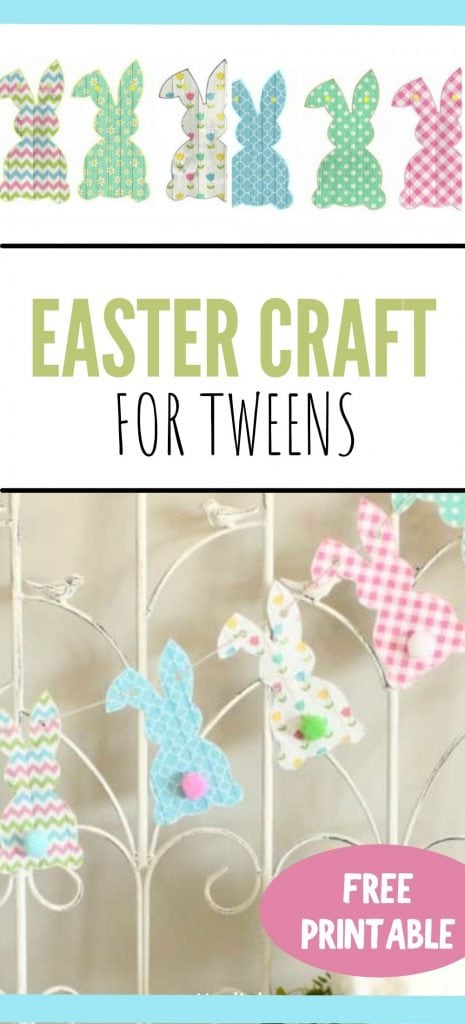 This is another really quick and easy Easter Craft idea. All you need is a clear vase and washi tape and you can have a DIY Easter bunny vase in a few minutes. Add some tulips and its a pretty Easter centerpiece.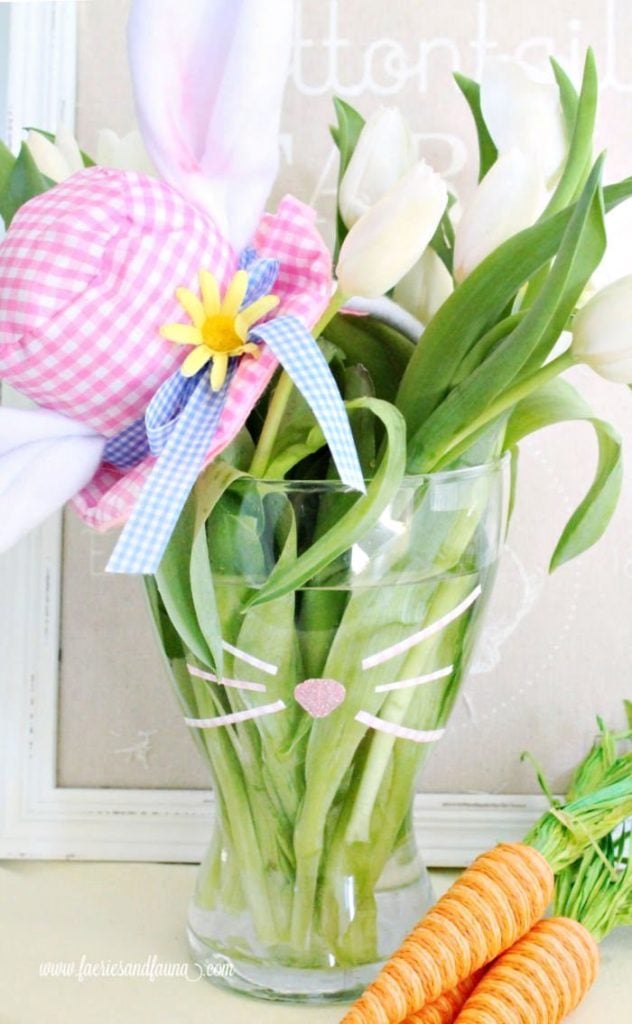 Adorable Easter Centerpiece with DIY Bunny Vase Craft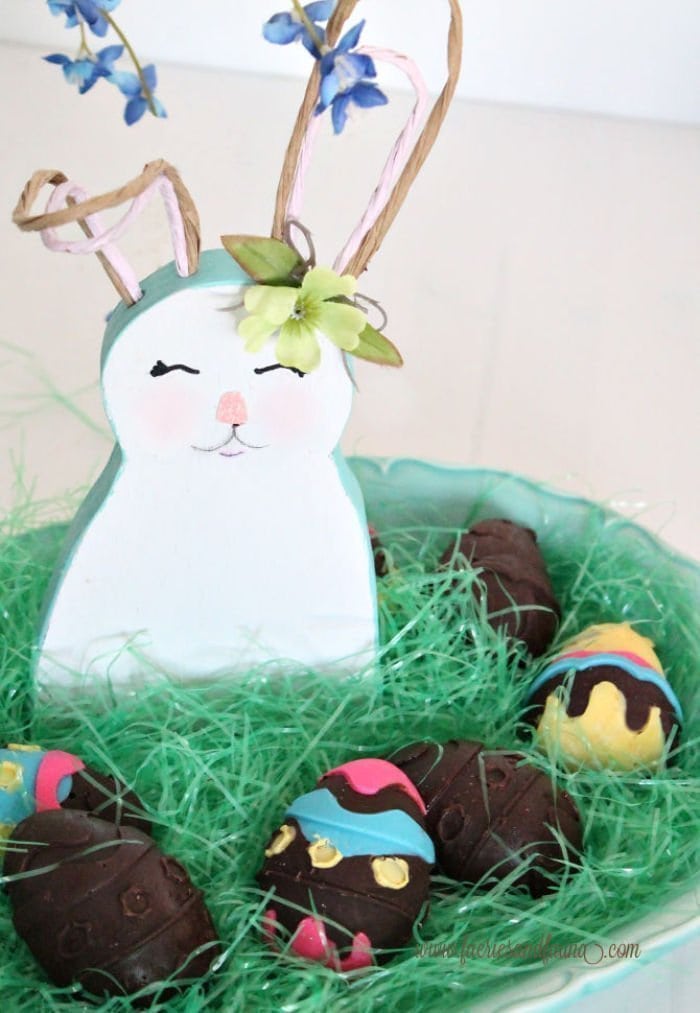 Thank you for stopping by. Have a wonderful Spring!
a