DIY Valentine Craft Wreath
Valentines Day is always very low key in our home, usually consisting of me making some new treat for Hubs and receiving flowers. But I love Valentine's Day decor because it is traditionally so feminine and PINK! Every year I make a couple of Valentine's Day crafts for sheer enjoyment. This soft pink and cuddly DIY Valentines wreath craft is the first of a couple crafts I am hoping to make for Valentines day.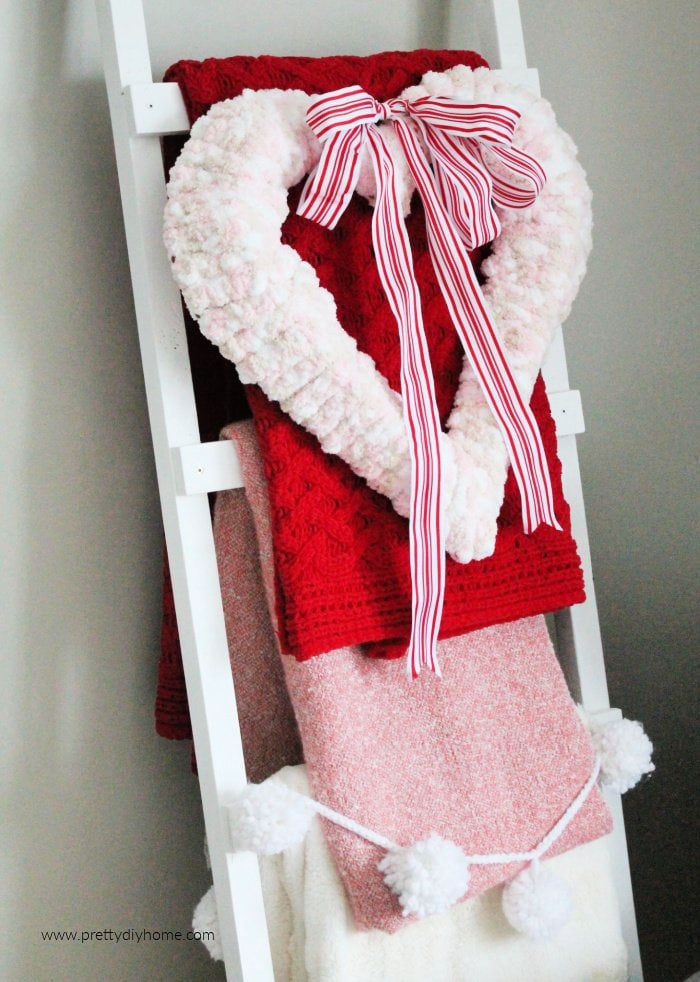 Last year's Christmas tree was my inspiration for this wreath, I just love it and although not a big fan of red, this farmhouse ribbon is my new favorite craft material.
Valentine Wreath Supplies
These are not affiliate links I shared them for your info,
Large wreath form
Loops and Thread Cuddly Chenille Thick Wool (Michael)
Large crochet hook 6.5 mm
Feel free to use any heart shaped form you like. I can't share a picture of mine without explaining beforehand. Last year I had plans on making a coffee filter wreath and couldn't find a foam form for cheap, tried a work around and then gave up. If you can't find a form I suggest grabbing a dollar store wreath for cheap and remove the covering. You can skip the wiring you see on my form.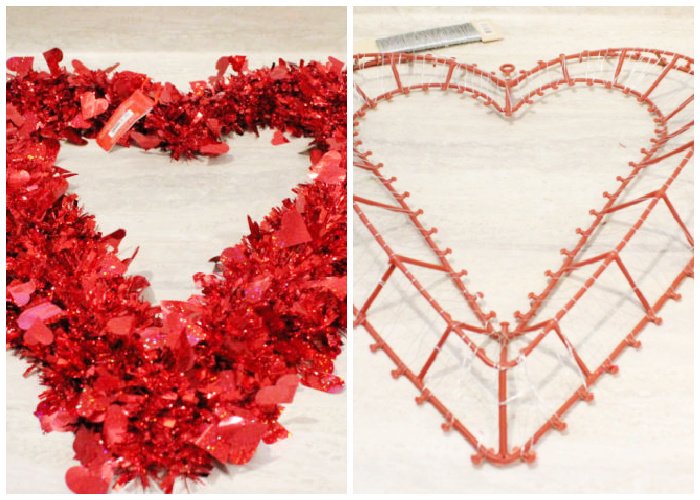 Were going to start by making long belt shaped crochet ribbons. I suggest beginning with making two, placing them on your wreath form and then deciding how many more you need. (I started with 400 ch.) The crochet whips up in under an hour and is a great beginners project for any one learning or for a tween.
Tutorial for Chain and Single Stitch Crochet
Start by chaining 200, then crochet in the second hole from the hook, single crochet to the end and knot. That's it. You will need to make two.
You will end up with a lovely cuddly belt that looks like this.
Wrapping the Valentine Wreath Form
Fold the end of your crocheted ribbon into the wreath. Wrap the wool loosely around the frame. I wrapped my frame too tightly the first time and it misshaped the form. I redid it with a lose wrap and it worked much better.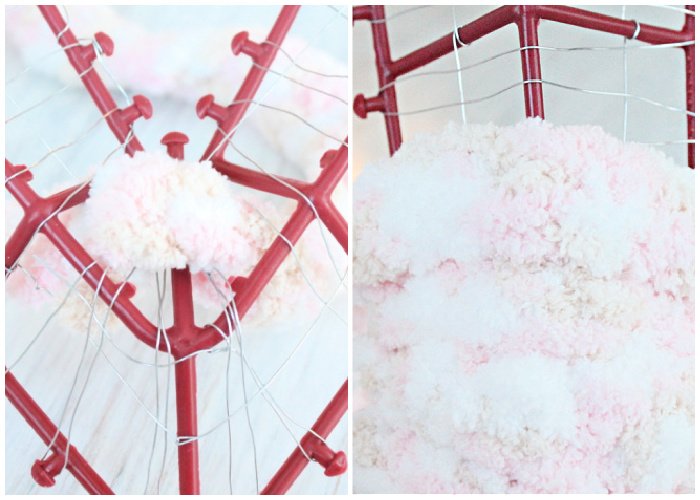 As your wrapping try and keep the wraps as horizontal as possible, around the angles of the heart you will need to overlap a little bit.
I made my crochet ribbon 400 chains long and did not have enough. If this happens to you tuck the end in, make another chain just tucking in the start and finish into the wreath form.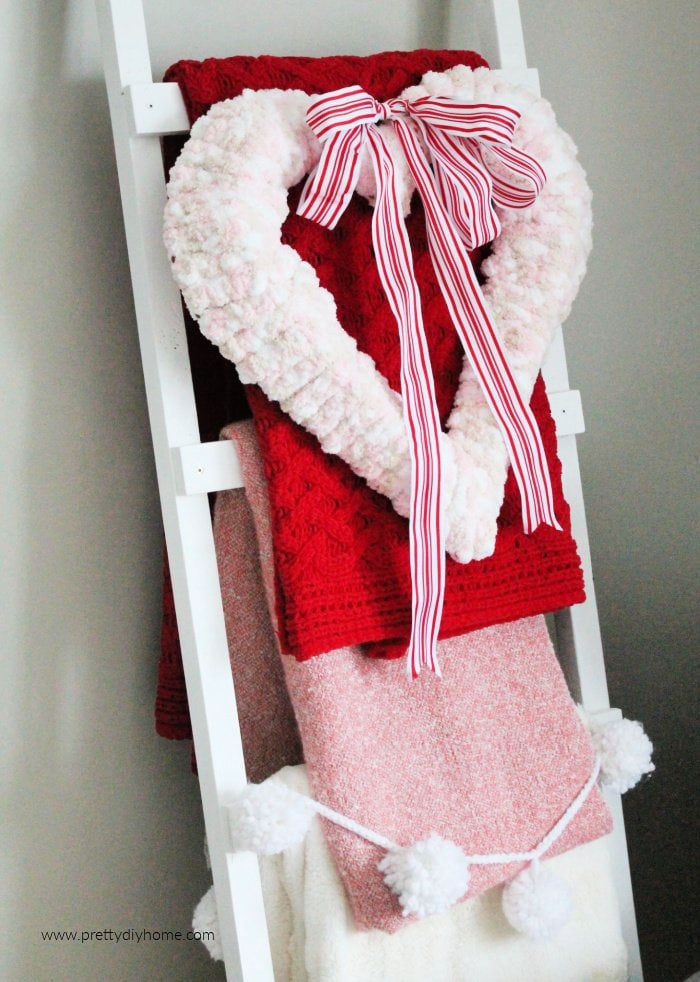 To finish off your wreath tie a large ribbon and attach to the top using wire. As I am so gaga about this particular ribbon I chose it, but I think this wreath would look beautiful with burlap ribbon as well.
Here is another Valentine Craft for Tweens I think you may like, a simple to do print and cut Valentine banner easy enough for tweens as well.
Easy Print and Cut Valentines Banner
Want to make this? Pin it for when you need it!