How to Arrange Tulips Inside a Tall Vase
Tulips inside a Tall Vase Tutorial
When Spring finally arrives in Canada I am so excited to see tulips, I typically drive our local florists crazy phoning to see if they are in yet.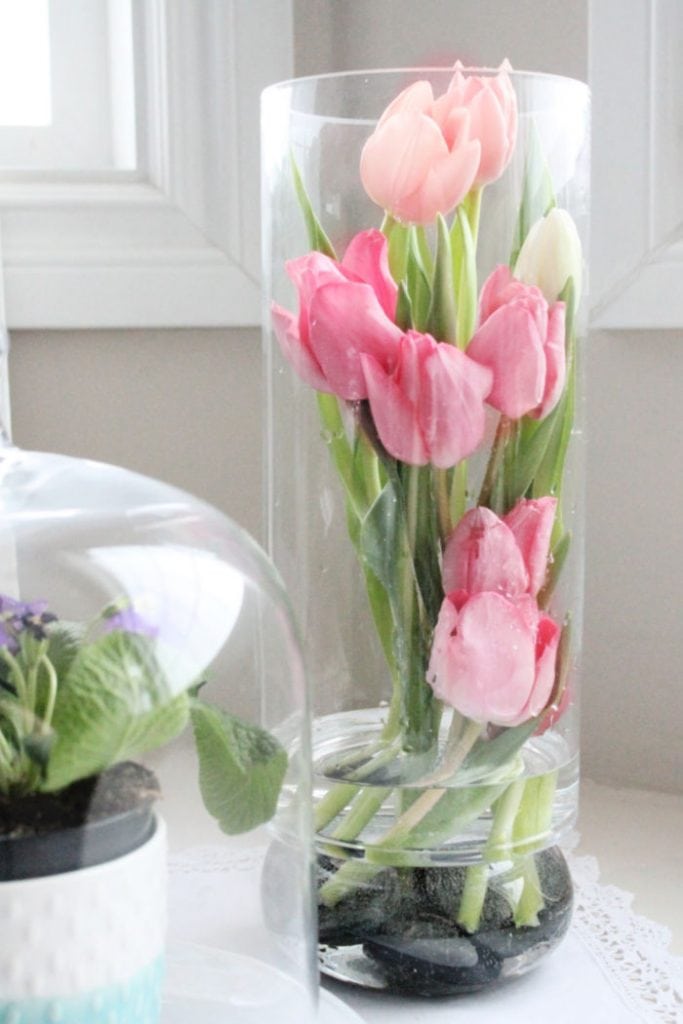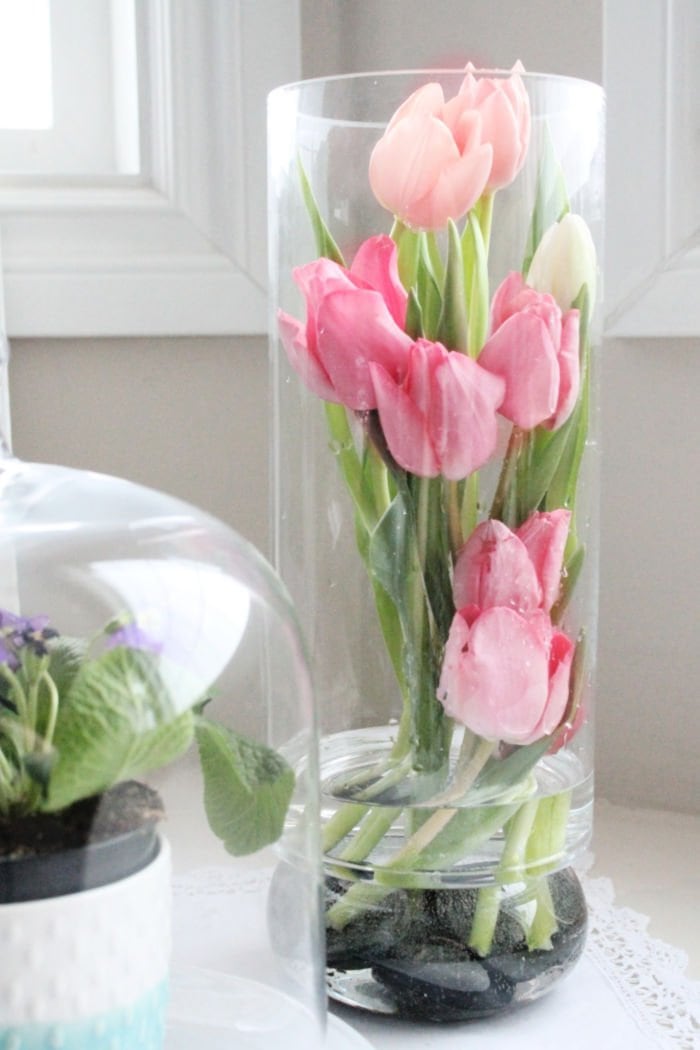 There are all kinds of pretty ways to arrange tulips, so I hope you enjoy trying a new Spring flower arrangement. This tulip arrangement is a bit more dramatic than simple tulips in a vase and its really easy to do.
Arranging tulips in a tall vase only has a few simple steps. Let me show you how.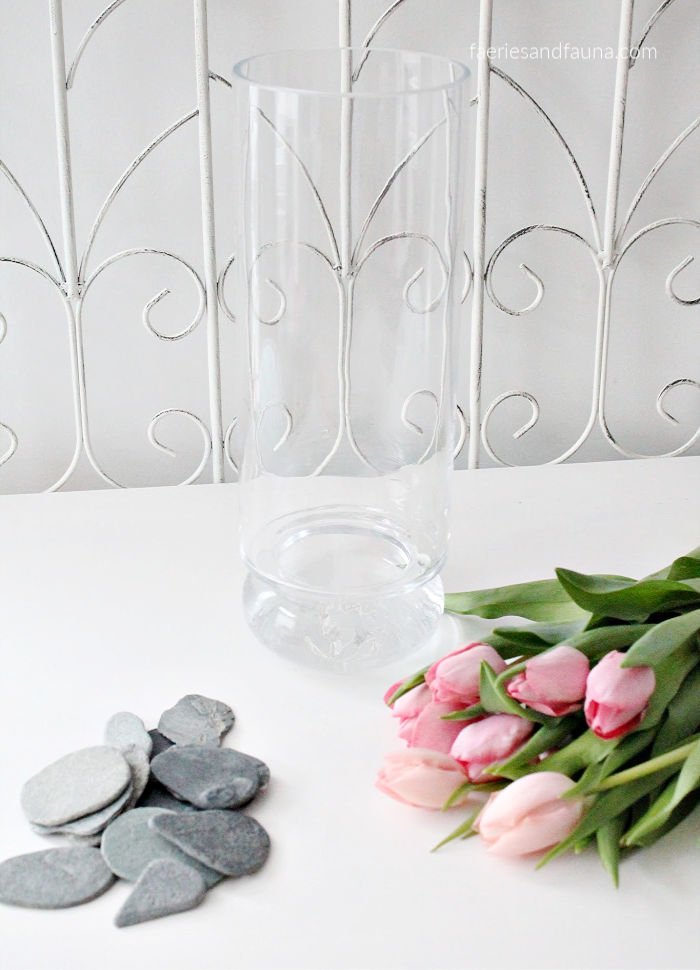 Supplies
To make this DIY tulip arrangement you will need:
Package of tulips
Tall vase
Elastic
Rocks or other vase filler
Measuring tape or ruler.
Scissors
Place a couple inches of rock in the bottom of the vase.
Then measure from the top of the rocks to the rim of the vase. My vase is 14 inches tall, but after adding the rocks the distance to the rim is 11.5 inches.
Once the measurement is marked down, add two or three inches of water to the vase along with flower preserver if you have any.
Arranging the Tulips
Arrange your flower along side the ruler. Start with three tall tulips to the back right. Then two medium length tulips to the left and then two short tulips to the front right.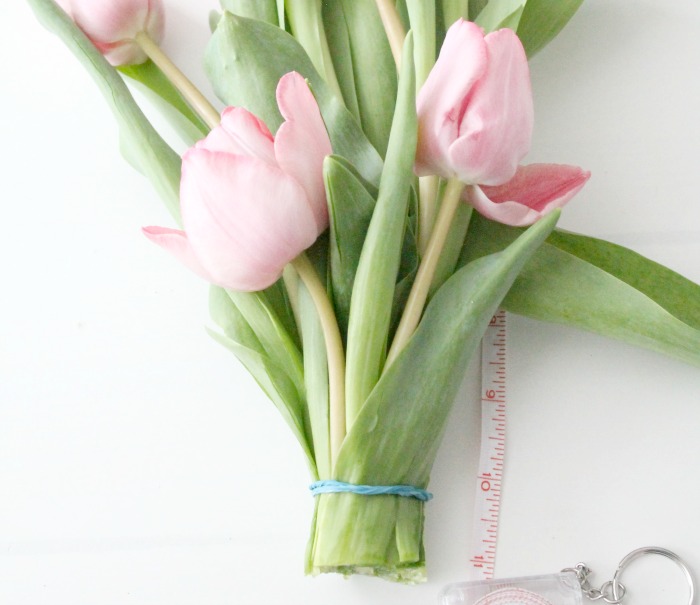 k
Once you have your flowers arranged. Gather the tulip stems together, wrap with an elastic and trim the bottom off evenly. Some tulips stems will be 11 inches long while others may be only four inches that's fine. Just make sure you cut the bottom evenly across and that all the tulips are shorter than the vase. Remove the elastic.
You need the tulips to be distinctly visible inside the tall vase, to do this remove about 1/3 of the leaves. Visually check to see if the tulip blossoms stand out, if not remove some more leaves.
Placing Tulips in the Vase
Start with the tallest flowers, place them on the right-hand side at the back.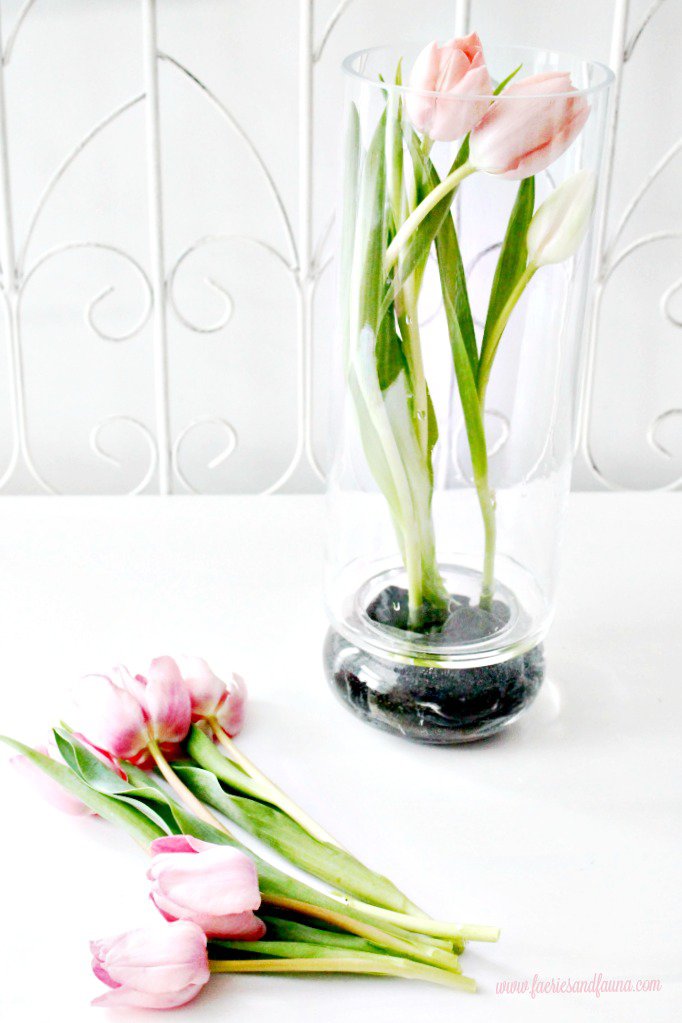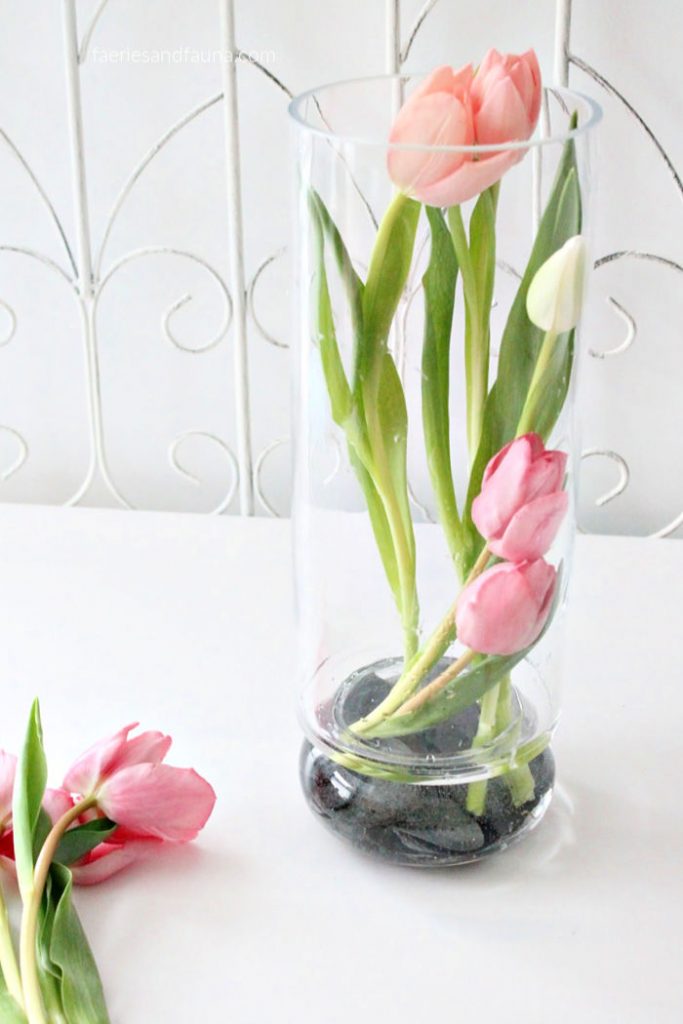 Then do the shortest stemmed flowers placing them right side at the front.
Carefully place in the medium flowers on the left-hand side. You may disturb some of the petals of the other flowers putting them in. If this happens, use a chopstick or a fork and rearrange the pedals back in place.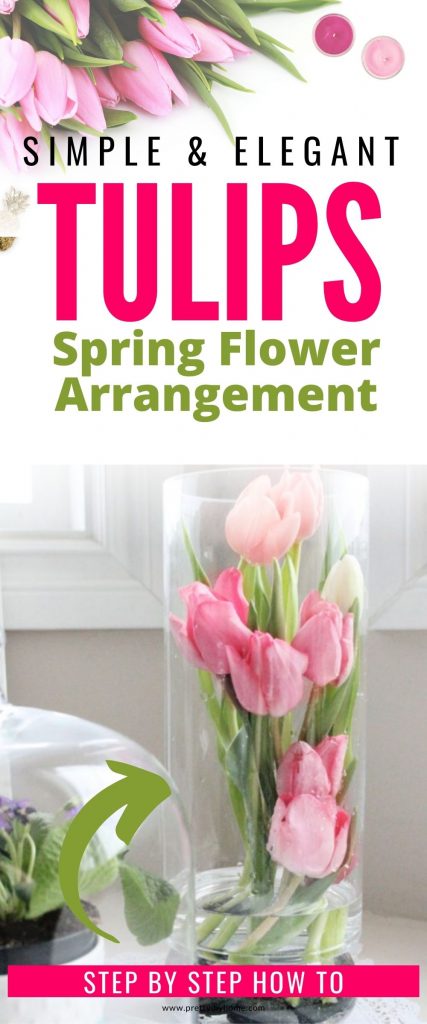 Here is the second simple tutorial for a DIY Tulip Arrangement.My initial plan was to post them together, but the post would have been much too long. The arrangements are very different but are equally easy to create.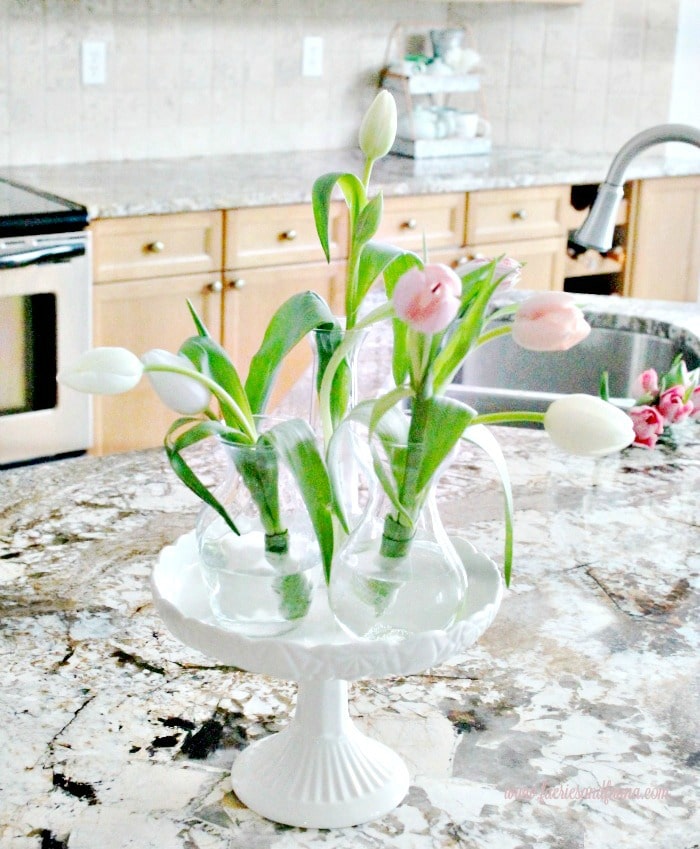 a
I will certainly be purchasing several more bouquets of fresh flowers before Spring, It really brightens the mood in the house.
Enjoy your week!