How to Make a Fall Banner using Tea Towels
Fall Banner for Fall Decorating
Banners are so fun, I make one for just about every season. They are fast to do, super cute and like this Fall banner, they don't have to be expensive. After spending three weeks waiting for white or grey burlap to hit the stores I gave up and went in search of an alternative. Turns out that pretty Fall teatowels are a great solution, they are pretty, easy to find and better yet cheap to buy.
This banner is made out of two matching teatowels I bought last year. In my stash, I had several that would have worked but the two little foxes are so cute I chose them.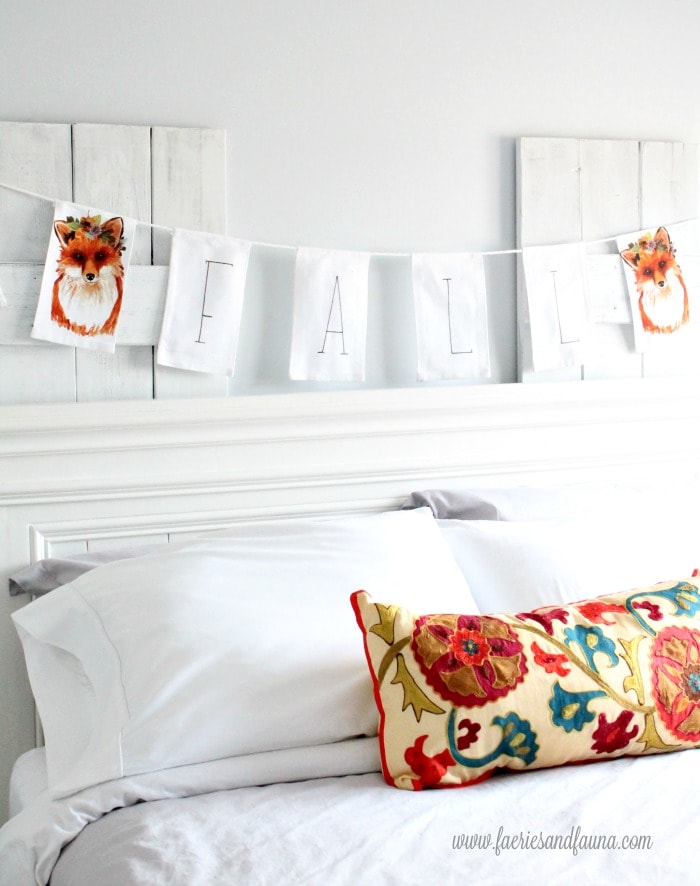 Fall Banner Supplies
[one-half-first]
Two towels, with a pretty motif
Thin cardboard
White cord
Instant stitch
[/one-half-first]
[one-half]
Glue gun
Good ruler
Scissors
[/one-half]
The tea towels don't need to be new, these towels are from last year. Whatever towels you use just make sure to iron them before getting started.
Cutting the Banner Pieces
Your motif and towel size will tell you what dimensions to cut your towels. Measure the width of your towel and divide by 3. My towel is 19 inches wide, so I cut the two outside strips 6 1/2 inches and left the central one at 7″ so that I didn't need to trim off the fox motif.
Measure the height of your motif and add an inch for the top. My rectangles are cut at 10 1/2 " high. As my towel is 19″ by 28″ I was able to cut 12 sections and had several inches left over. For the word Fall, I had much more fabric than required, using two towels you will have lots of rectangles for wording.
Finishing the Fabric Panels
Start by measuring the size of your motif, my little foxes are 5 by 9 inches. Cut a piece of cardboard just a little bit larger than your motif.
Using the cardboard as a guide place the commercially hemmed edge on the bottom, then fold the sides of your fabric over the cardboard and press. Do both sides first and then the top. Repeat for all the fabric rectangles.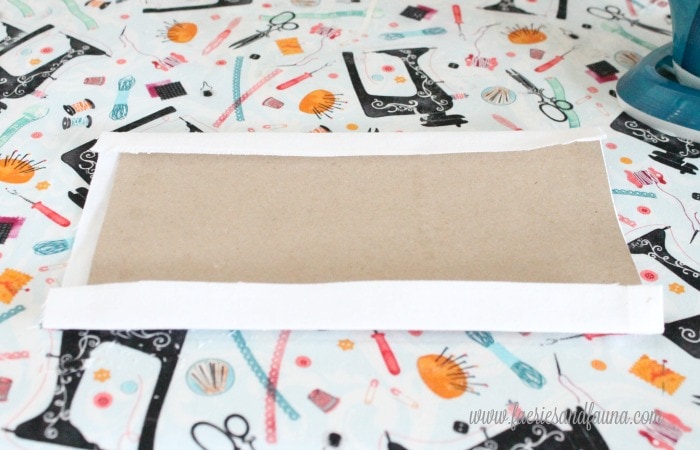 Typically I prefer to sew edges, but in this case, there was not enough material for rolled hems and I wanted to keep it simple so I recommend using iron on stitching instead. Fit the stitching into the two side fold and press. Leave the top seam until later. Repeat with all the other rectangles.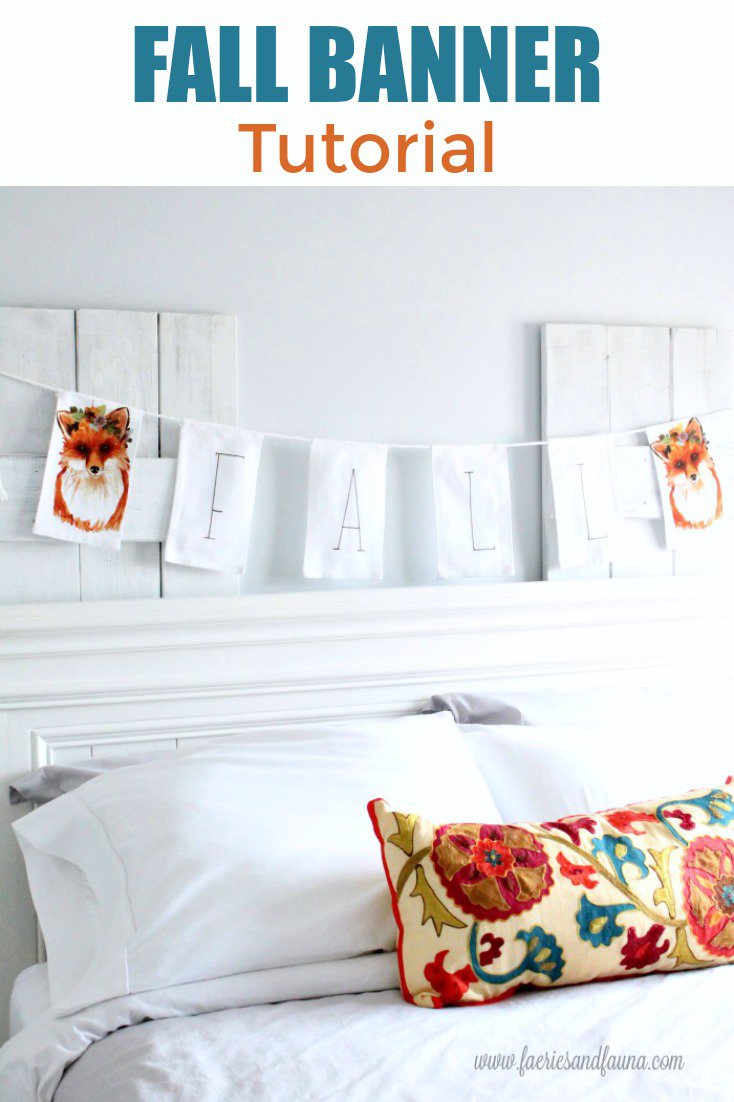 Apply the Lettering
Here is the Fall letters template, in case you want to do different wording I created the letters in Word, the font is called Paprika, and the size is 500.
Print out the letters, trim around the letters.
Put the letters good side onto a window and using coloured chalk, trace out the letter on the underside. Repeat for the remaining letters.
Line up all your letters onto the fabric rectangles. Make sure they are all even using a ruler. Once you are sure simply rub along the letters and the chalk mark will transfer.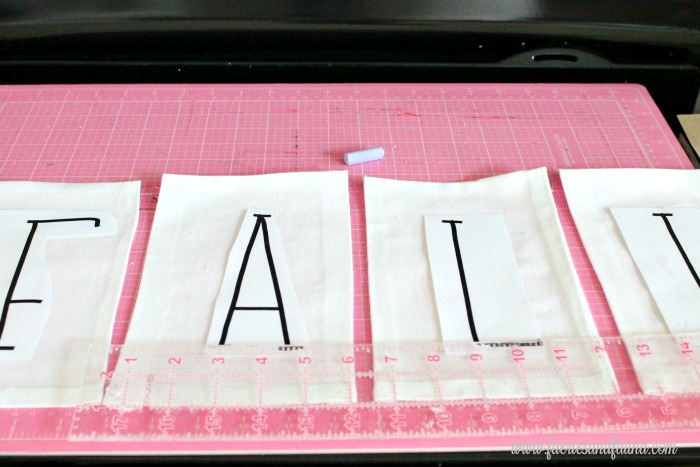 Using a gold sharpie pen and a ruler trace the chalk marked letters. Let the ink dry for about half an hour to be sure nothing smudges.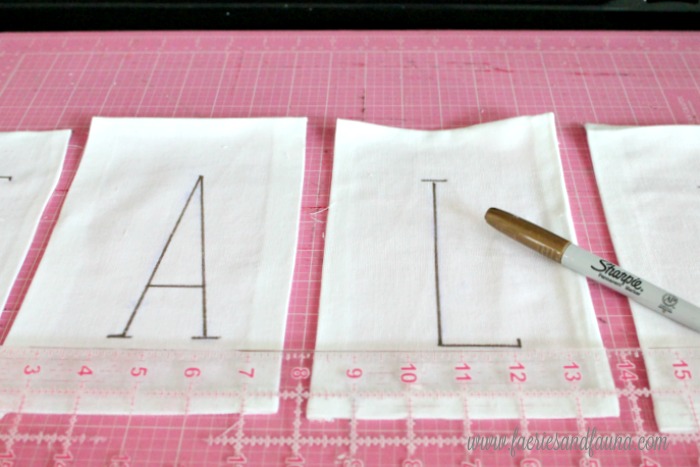 Attach Fabric to Twine
Use a hot glue gun to attach the fabric rectangles to the hanging twine.
Place the twine underneath the top fold of each square. Fold the fabric over and glue into place. Make sure to keep the letters in the right order as you work your way along. Decide on the distance you want between each letter, the ones on my banner are glued three inches apart.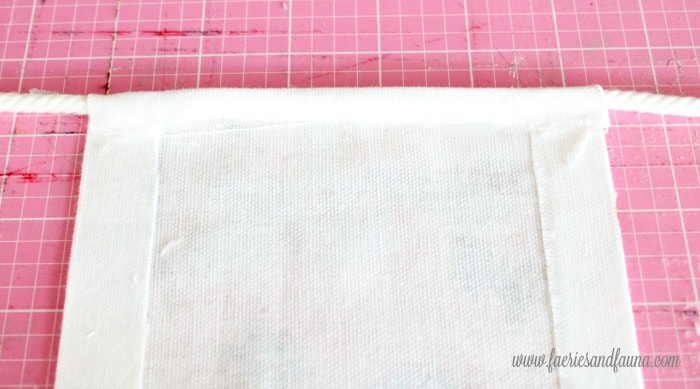 It's optional but I chose to hot glue bottom corners of the rectangle as well.'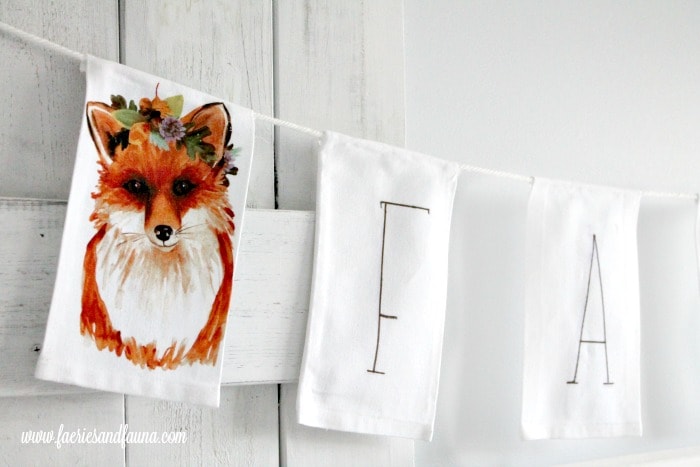 Repeat for all the panels. Tie the ends of your twine into pretty bows and hang.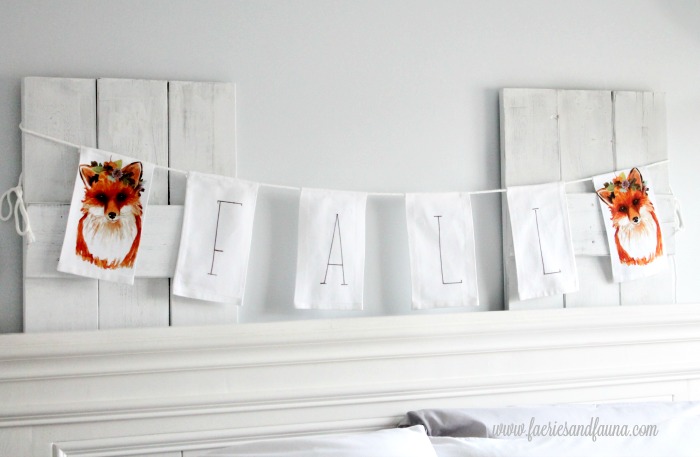 My three granddaughters are coming to stay with me this week. I am very excited. I am traveling to Calgary to pick up my eldest granddaughter in the morning. It makes me remember how much I loved visiting my grandparents every summer. It is my hope that I build loving memories for them, just as my grandparents did for me. Funny how fast time went.
Enjoy your week, and please comment letting me know if you like the white decor for fall?

Free Printable Fall Banner with Owls and Pumpkins