Free Printable Fall Leaves Garland
An Paper Leaf Garland DIY
Starting with free printable fall leaves is such an easy and fun way to add Fall decor to our living space for almost free. I loved making this easy paper leaf garland in soft colours for our neutral Fall home decor.
Paper crafts are such an inexpensive way to have fun, introduce children to crafting and create some super cheap yet pretty seasonal decor. Every season I try and create a printable banner for families. This paper leaf garland has neutral soft colours with touches of browns and greys.
The leaves have a soft natural pattern, and you can mold them with your fingers to curve them if you like.
Free Printable Fall Leaves
Although you can do either style of this leaf banner for a fireplace for today's post I decided to share two different ways you can use free printable fall leaves for banners.
Both paper leaf garlands are very eay to make, to the point it doesn't really require a tutorial. Although very easy it make a beautiful fall garland for a ladder, a fall mantel, or you can use the free printable fall leaves for an inexpensive wreath.
Paper Leaf Garland for a Basket
All you need is the leaf printable and any torn material you like, muslin, old sheets, or strips of dropcloth are some ideas.
Make a long strip of cloth from the rags, I used muslin and ripped it into three-inch strips, then sewed the strips together.
Print out four sheets of leaves, then cut them out. Children can do this, but you may find they need help with the stems.
Wrap the ribbon strip around your basket and tie a pretty bow. Hot glue or pin the leaves to the banner where you want them. I chose to pin mine from the back so that the pins didn't show.
Falling Paper Leaves Garland
This Falling Leaf Banner is made almost the same way as the basket banner.
Tie cording at the top of your ladder, then wrap the cording cascading down. Use whatever cord you have on hand. I used leftover end pieces of macrame cord, but any type of twine works.
Once the cord is the way you like it, tie the other end onto the ladder.
Print 3 sheets of the leaf printable leaves to start. You may choose to do more, but I think 3 sheets is adequate. Once printed cut out all the leaves.
Hot glue the leaves into place, I made sure to direct my leaves in the same direction as the direction of the cording, but no other pattern.
Sometimes a simple inexpensive embellishment is all you need. You may wish to wrap a string of mini fairy lights around your leaf banner. It is always nice to add lights to the long fall evening, but this is optional.
If you're new to Faeries and Fauna. I blog from way too far north in Edmonton, Canada. I am here for at least for another year or two.

Like this idea. Pin it for Later!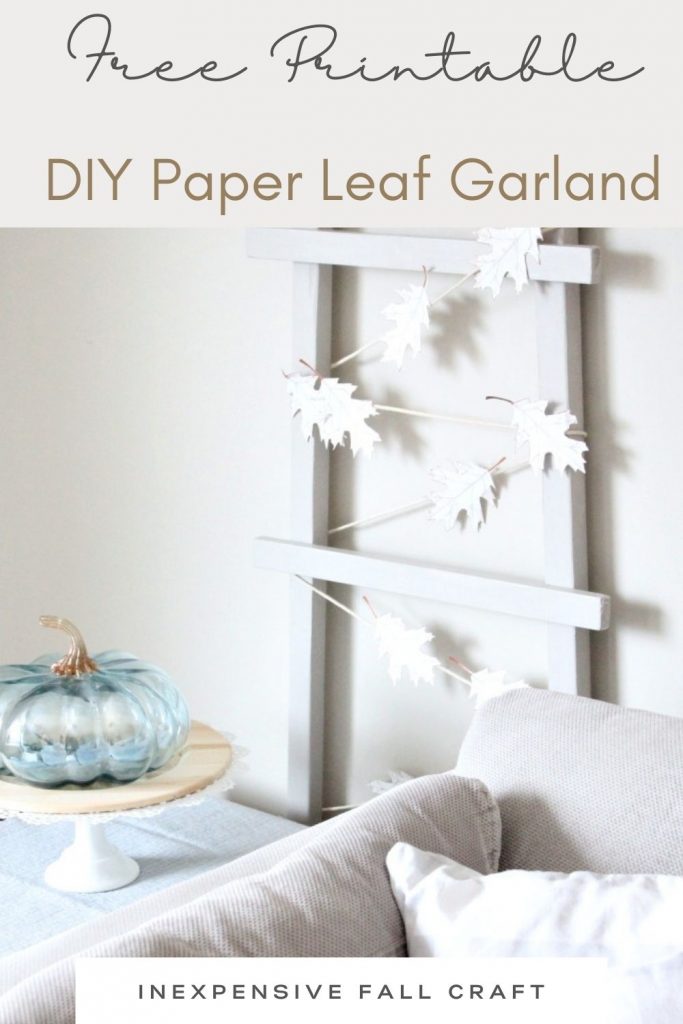 Other Free Fall Printables and Garlands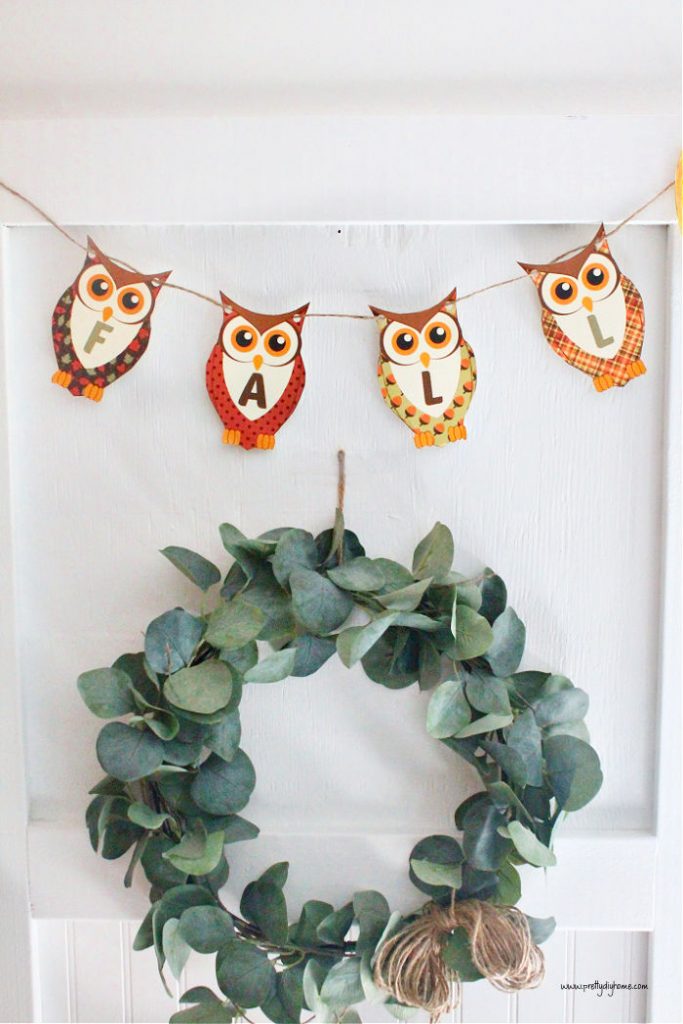 Free Printable Banner for Fall
This is a super cute and easy to make free printable banner that could not be easier to make. Print and cut the owls, hole punch and string thats all there is to it.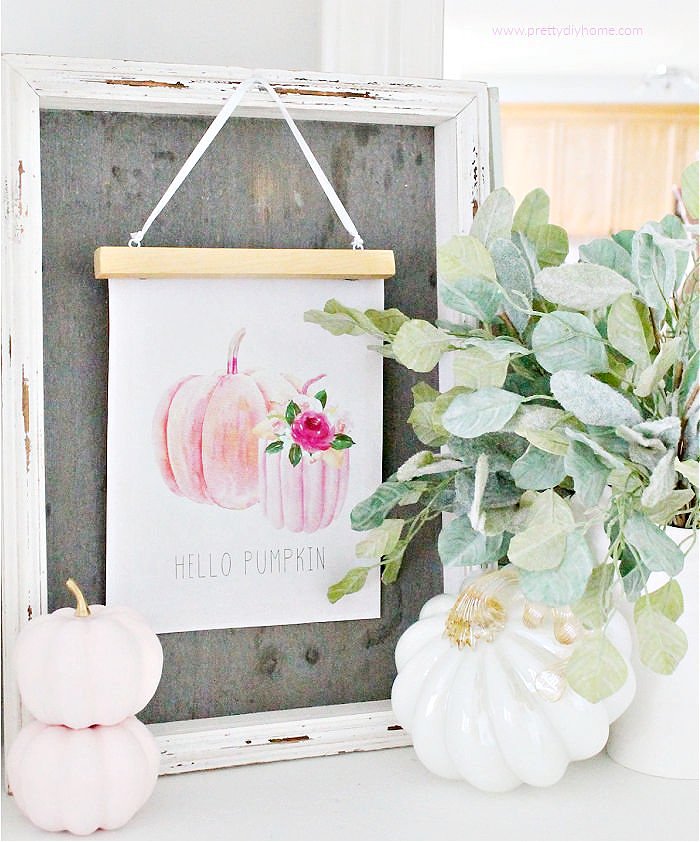 Decorating with Pumpkins and Free Pumpkin Printables
I really do love decorating for Fall in soft colours. Its fun to play with non traditional colours while still giving your home decor a warm Fall feel. This post includes some free pumpkin printables with tutorial for very inexpensive hangers.