Sew Very Easy Covers for Flameless Candles
A Sew Very Easy Quick Flameless Candle Covers
Don't you just love easy sewing projects, I really enjoy making simple easy sewing projects for home decor. Its a really easy and cheap way to customize home decor. These flameless candle covers are almost free to make using scrap fabric. These sew very easy covers for flameless candles use a tiny bit of fabric and elastic and take about half an hour to make. Before continuing with this fabric craft, please don't ever use them on regular candles.
I love candles, I have a big box of assorted candles that I put out for decor but never light. Our puppy's big fluffy tail and lit candles just do not go together. When Costco came out with affordable packages of flameless candles with a remote I had to buy some. These flameless candles are so handy, but without any scent, colour, or textures they are kind of boring out of the box.
Since the candles don't have an actual flame it makes them easy to use anywhere in the house for pretty soft light. I made these really sew very easy cover to dress them up a little bits. You can also update the flameless candles using tissue paper or napkins, but these covers aren't permanent. Mine are done in black and white buffalo plaid, but of course any pretty fabric that matches your decor works.`
Supplies for One Sew Very Easy Candle Cover
Measure the diameter of your candle and add an inch for seam allowance.
My candle measures 10″ diameter so I cut my fabric 5″ by 11″.
Cut elastic 7 1/2 inches.
Iron the fabric.
Fold over 1/2 inch top and bottom. Press to form a crease.
Fold 1/2 inch again, creating a 1/2 inch hem top and bottom.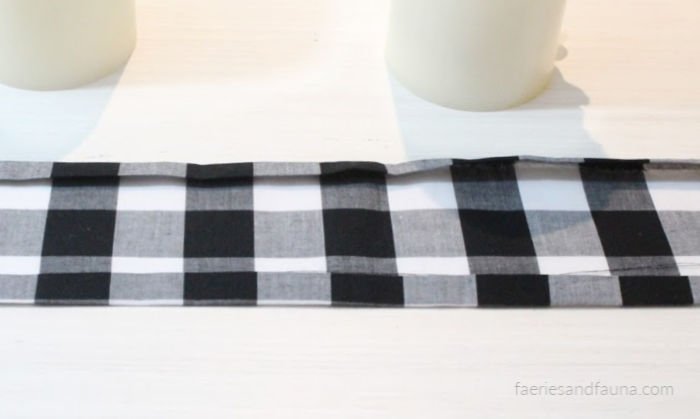 Press and sew along the edge of both hems.
Cut the elastic. Place the elastic along the middle of your fabric length wise.
Stretch the elastic out. Pin the elastic to the fabric at both ends. Then pin in the middle.
Sew just the very end of the elastic to the fabric. Then pull the elastic out the full length of the fabric. Holding it taunt sew along the middle of the elastic.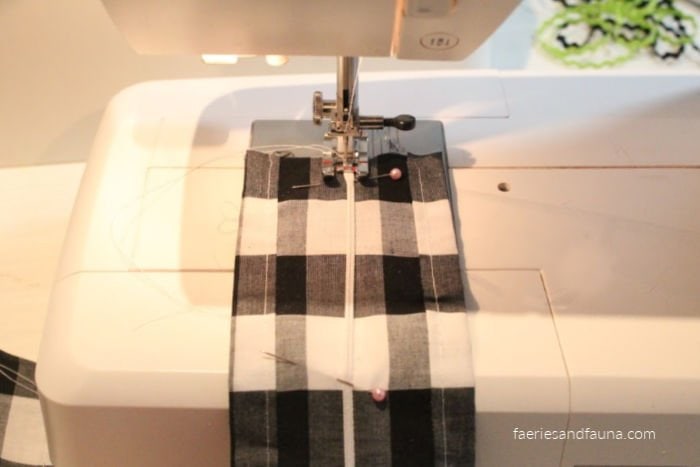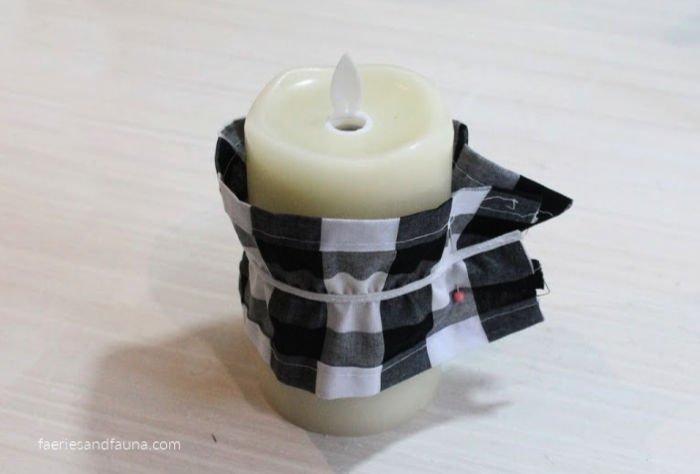 Wrap around your candle good side in. Pin where you want the seam to be.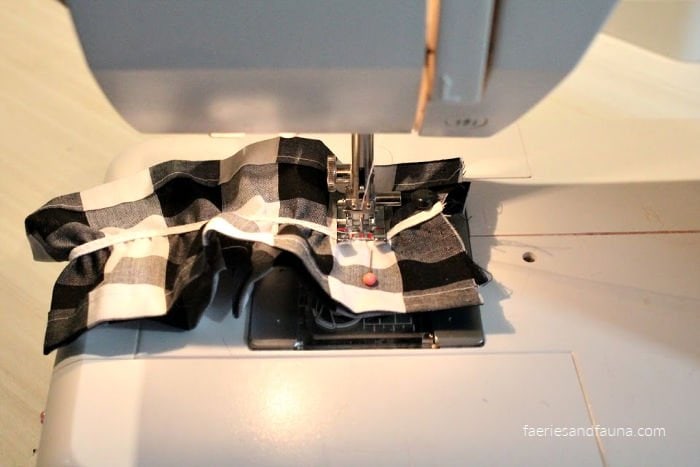 Sew the seam.
Press the seam flat.
Turn the candle cover good side out. Stretch out the elastic and slide over the flameless candle.
Tie on a burlap or rick rack ribbon.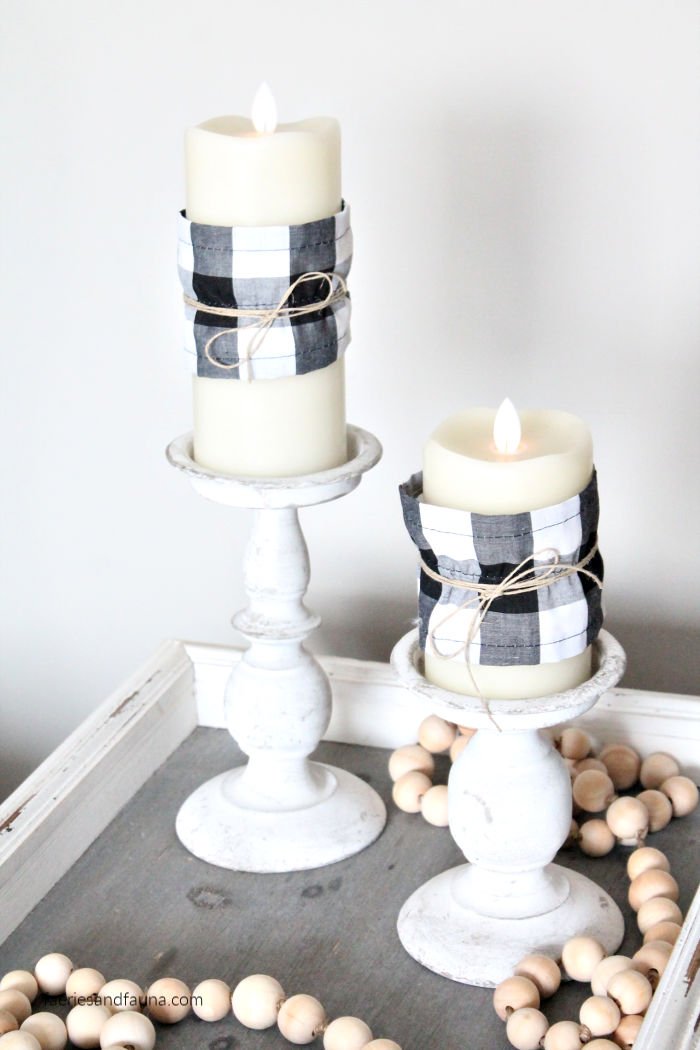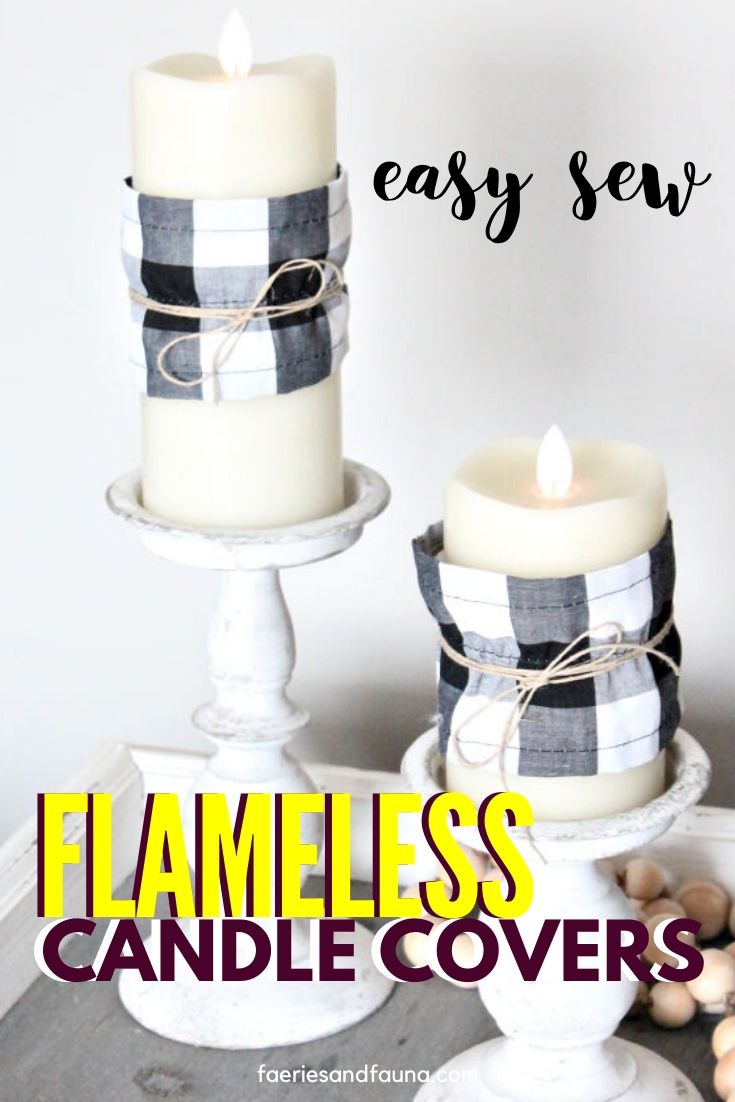 I enjoy pops of white and black buffalo check and I challenge myself to make various types of inexpensive accessories that are a bit unique. Here is another post about buffalo check candles.