Eight things you can do now for Christmas
Getting Organized for Christmas
Last week I wrote a post about having a Christmas Wrapping Station, so I will not include those items in this post.
a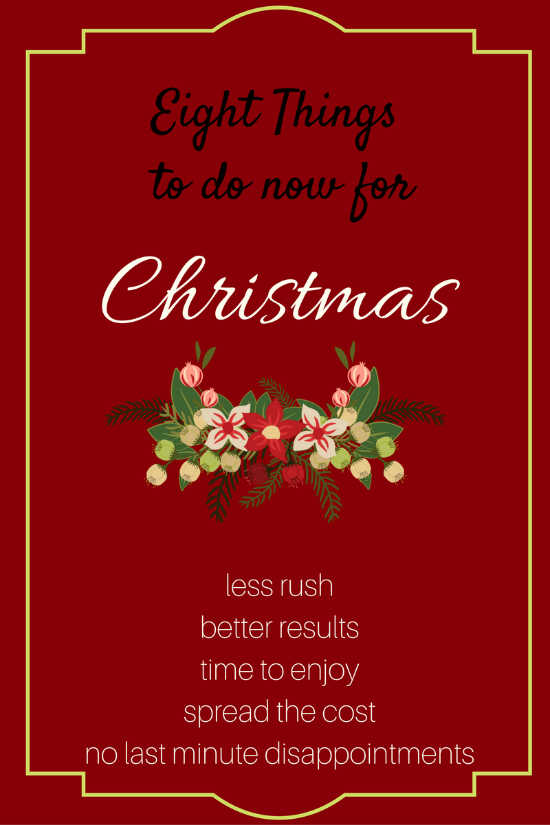 I am Not telling you that you should do all the items in this post. I don't know your circumstances, your plans, how big your holiday events are. These are some of the items I will get done now instead of later. These are things I have found make my December much more enjoyable.
Baking Pans
Did you forget about them in the back of your cupboard? Bring them out, take a look at your baking pans, scrub them clean or replace any that are worn out. (You have to love them even if they used your favorite bun pan to burn pork chops in).
If you're lucky ask one of the men around you to help you with the hard scouring. My guys are actually pretty good about it. I use oven cleaner if necessary.
I do all my baking over a weekend marathon. I play carols, drink pots of coffee and dance. I make a huge mess and am a happy woman in her element. I don't want to stop baking in order to scrub, or worse yet leave to go shop. Getting these "tasks" out of way before I start baking makes that happen.
a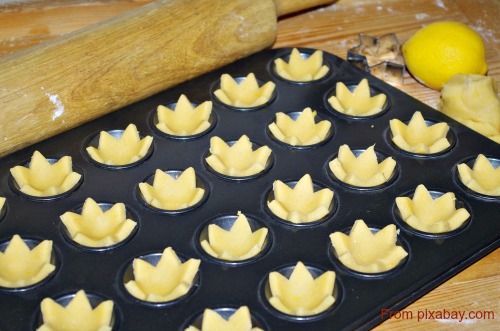 a


Kitchen Supplies
When you're doing your regular grocery shopping add parchment paper, food storage containers, extra dish soap, pot scrubbers (isn't this list glamourous), large plastic sealing bags, cupcake liners and tea towels to the list.
I own a few 11 by 14″ food containers to store baking. I bake much more during the holidays, so I don't need them all year. When the holiday season is over I wash these containers up and use them to store my breakable Christmas ornaments. It keeps the ornaments safe AND I know I have those containers put away with their lids are intact. As a bonus, they aren't filling my pantry with extra plastic either.
Baking Ingredients
If you haven't decided what your baking yet, grab some butter, lard, flour, sugar, brown sugar, vanilla, and cinnamon. You can bet you're going to need it. I would also grab raisins and chocolate chips. These items cost so much and it helps to have them on the shelf before those last paydays hit.
Gifts for Mailing
Get these packages ready. If you're concerned the receiver will open them too early you don't have to mail them right away. Otherwise, send them out.
Items you Order or Appointments
Book any hair appointments, dog grooming appointments. Thankfully this is free.
If you have any special order menu items do it now. I order extra lean ground pork for tourtiere. A girlfriend orders a precooked turkey. Whatever it is go ahead and order it.
Alcohol or other Special Beverages
We don't drink very much over the holidays. We make a special liqueur we make ourselves for December, but if you need these supplies. Buy it now and HIDE IT.
Odds and Sods and Other Little Parts
Remember the ornament hangers. I remember as a little girl my mom sending me around the house looking for hairpins to bend and use for the tree ornaments. With this mop of hair I need my hairpins, so I make sure I have ornament hangers.
You may also need command hooks for decorations, those little suction cup hangers, a wreath hanger, and picture hooks.
Toys
If you have little ones, get their toys. I buy the girls gifts super early then let their Mom know what I chose. That way I can shop without worrying about duplicate gifts.
I was a single Mom for decades. I always felt if I had the children's toys purchased the rest could be worked out. If nothing else a batch of peanut brittle, or homemade bread can be an adult's Christmas gift.
Yawn is it just me or does this post seem like a long ugly to do list. Well except for the toy shopping part. I love toy shopping.
At this point, I think you should add getting a pedicure. With my budget, I will settle for a coffee to go and putting the Christmas Carols on obnoxiously early while I drive around.
I jazzed this post up with some clip art to make it a bit more appealing. I hope you noticed. I am doing these tasks over the upcoming week.
My baking day will be coming up soon!