DIY Spring Centerpiece with Moss and Terra Cotta
Spring has not yet arrived here but this DIY Spring flower pot that uses moss and a large terracotta bowl brings the joy of Spring indoors. After months of everything being dormant and frozen I crave green life, more than I do the warmth of Spring. Thankfully I found one local floral shop with planted Spring florals available and I snagged them up greedily.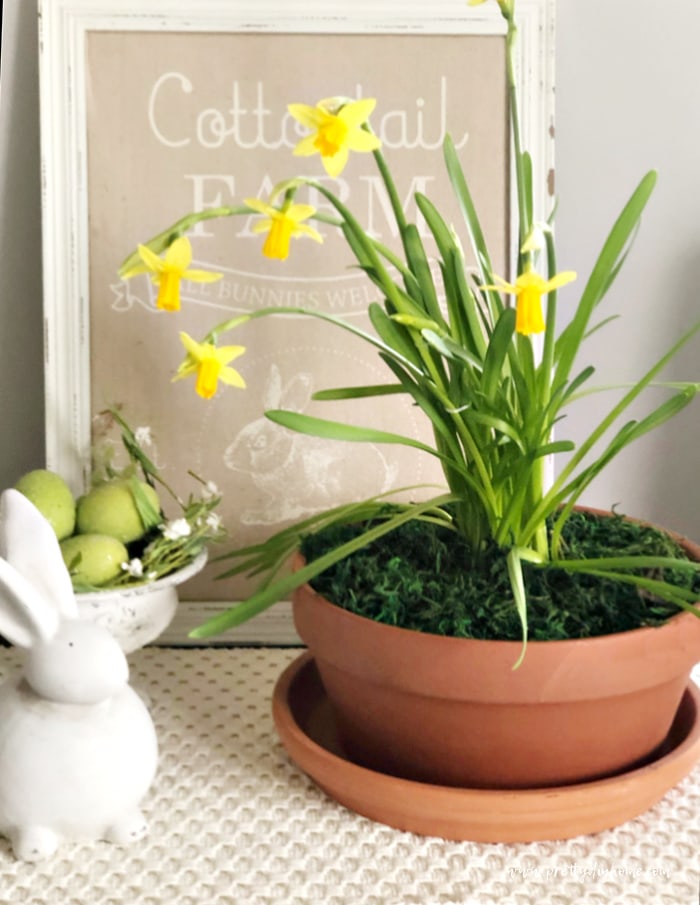 How to Make a Spring Moss Centerpiece
You can make the Spring moss centerpiece using any type of planted Spring bulbs you love. I chose these simple yellow daffodils for now, but I will do the exact same thing with hyacinths, or tulips. As an extra perk planted Spring bulbs last a little bit longer than the cut Spring florals do.
Besides the planted Spring flowers you will need:
A large terracotta pot at least 3″ high.
Potting mix soil
Green moss, dollar store is fine.
Optional mini Easter bunny, plant sign, or mini eggs. I didn't decorate my pot, I left it minimalist without extra decorations.
Tutorial for Spring Centerpiece with Moss
Place some dirt in the terracotta plant pot.
Release the daffodils from the corporate plant pot, and transfer to the middle of the terracotta planter.
Sprinkle handfuls of potting soil around the daffodils and press down. The soil holds the flowers upright.
Once your flowers are well covered with soil, gently pat down the dirt. Water lightly.
Once the water has been absorbed into the soil (a few seconds) cover with moss.
Here is a quick little video showing how I put the centerpiece together.
My little daffodils decided to droop when I first planted them. I used some tiny clear elastics to attach them to the upright leaves for extra support. Once they were in the sunshine the daffodils stood up again. Here they are the next day in the dining room.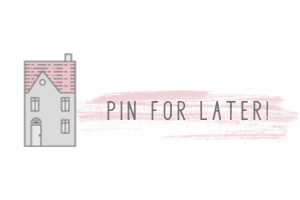 Other Spring Flower Arrangements
Fresh tulips are such a traditional Spring splurge few of us can resist. Its worth a few extra steps to make them last longer. This post shows you how I do it.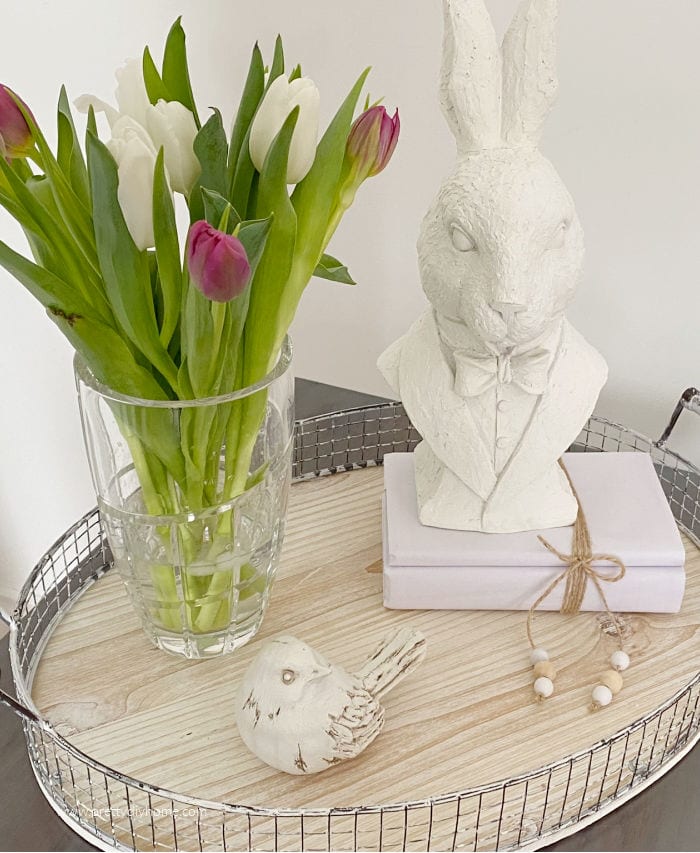 How to Make Tulips Last Longer
A quick trip to IKEA for SMYCKA flowers, a Hildegun towel and eucalyptus stems you can recreate this quick hanging bouquet.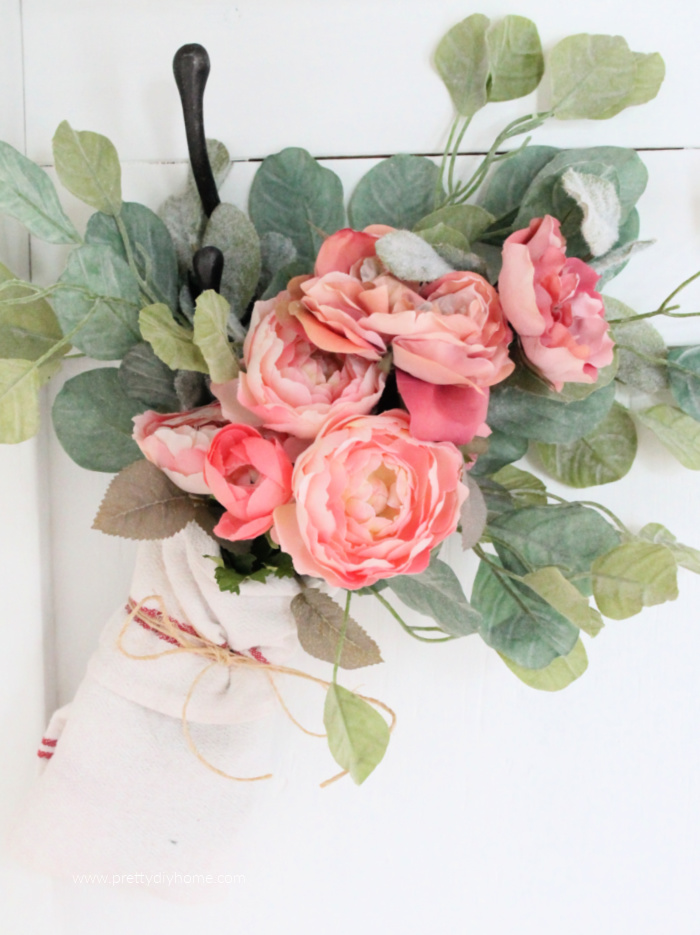 Ikea Flower Arrangement for Spring
This dramatic modern looking tulip arrangement is pretty easy to do. I love how it turned out, and its wonderful for silly dropping tulips.