Dollar Store Easter Basket Idea for Teens
Are you looking for an awesome DIY Easter basket to give to a teenage girl in your life? I put together these DIY Easter baskets for my two tween aged granddaughters for $20 each. The Easter baskets are themed around day journaling with loads of pretty stickers, pens, and of course journals.
Dollar Store Easter Basket Supplies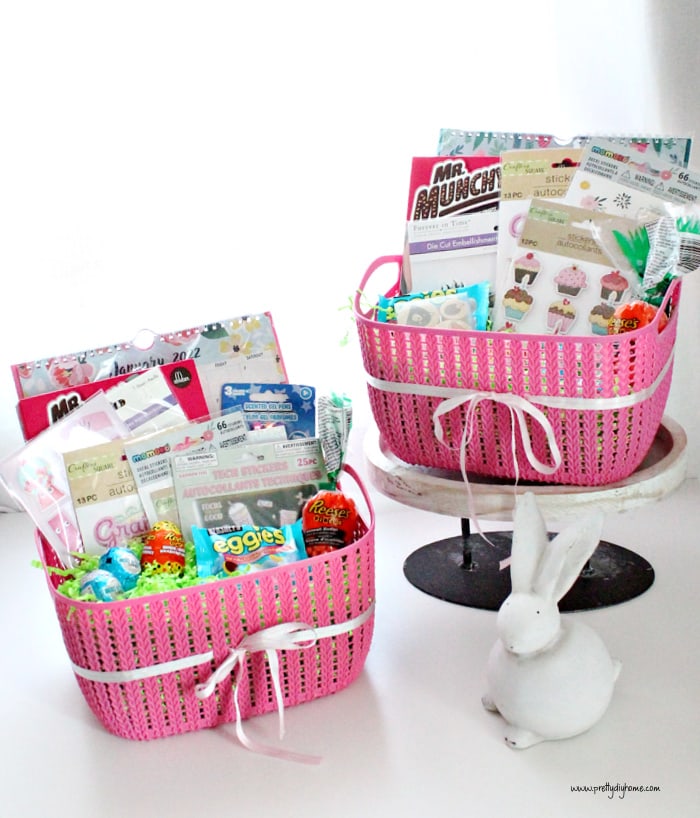 The girls are becoming more independent and don't want anything that's considered little kid. So out with the wax crayons and colouring books, to be replaced by journals and planners.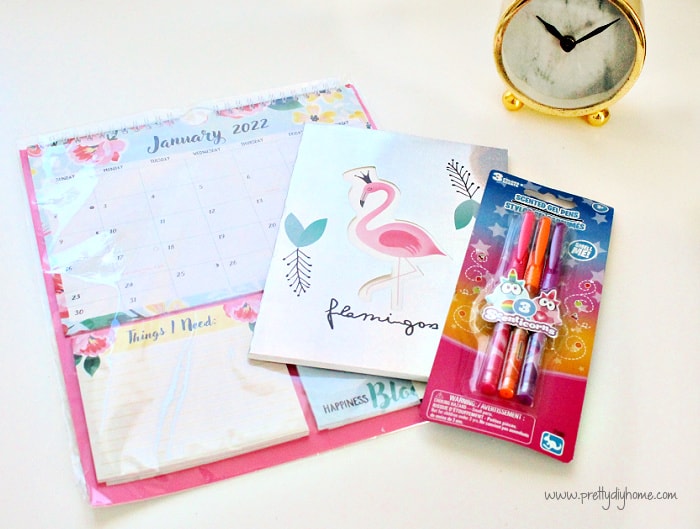 Of course there is stash of Easter candy, (a little candy, even their fathers look for their annual chocolate Easter Bunny. The dollar store has a decent selection of sugary goodness for Easter. My family has a tradition of Mr Crunchy, so I added one from Walmart, the other candy is dollarstore.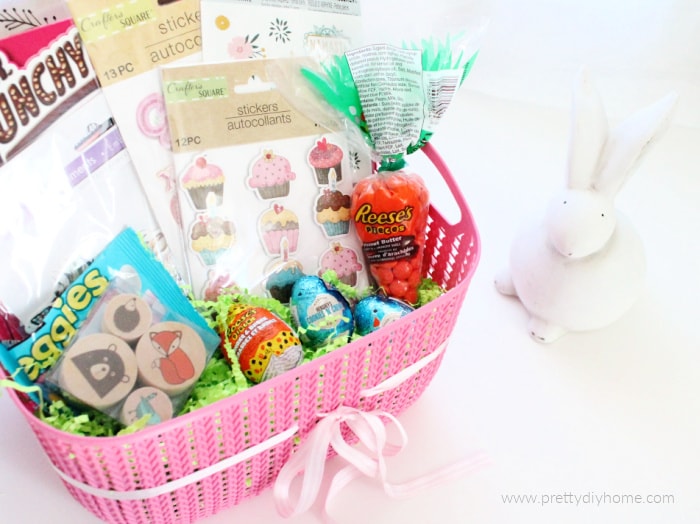 After that shop for anything you can use for journaling, stickers are great, I found several including one with Grandma stickers.
With the stickers I added some rubber stamps, glues stick and die cuts of feathers and flowers. Some other ideas include pretty rulers, double sided tape, a pencil case, washi tape, paper clips and alligator clips.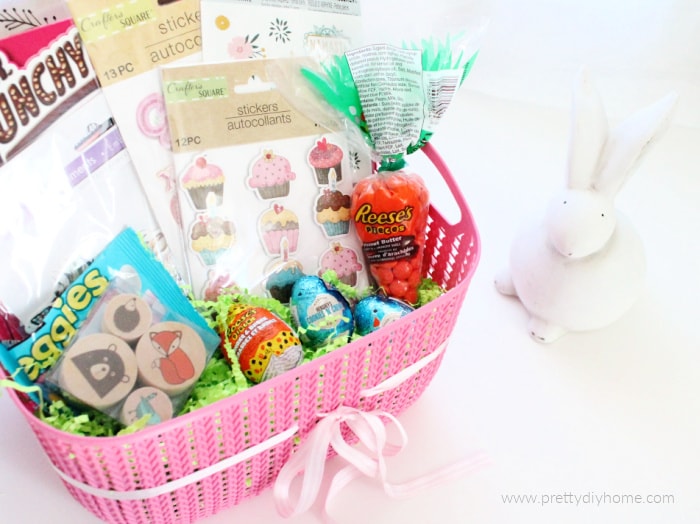 Assembling the Easter Basket
Begin by decorating the basket with ribbon. Start at the front center of the basket. Feed the ribbon one rib, wrap it around to the back, making sure the pattern stays to the outside. Weave it through the back to hold the ribbon in place, feed it through the front, then tie a simple ribbon.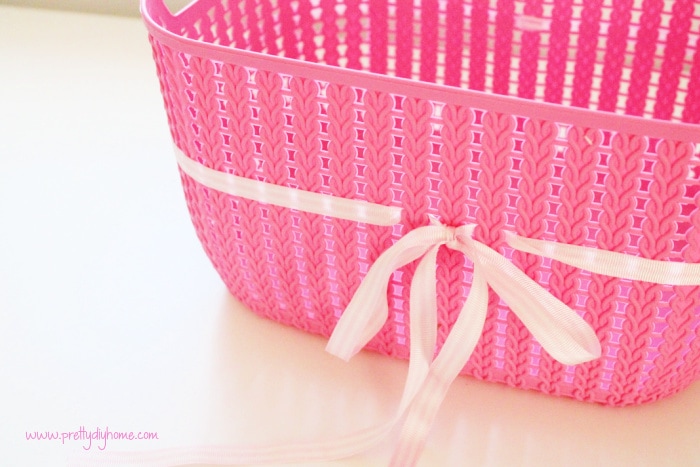 If you want more directions I did up a video for you.
Once the basket has ribbon start layering your supplies with the largest at the back, I had a chocolate rabbit, the calendar and a journal.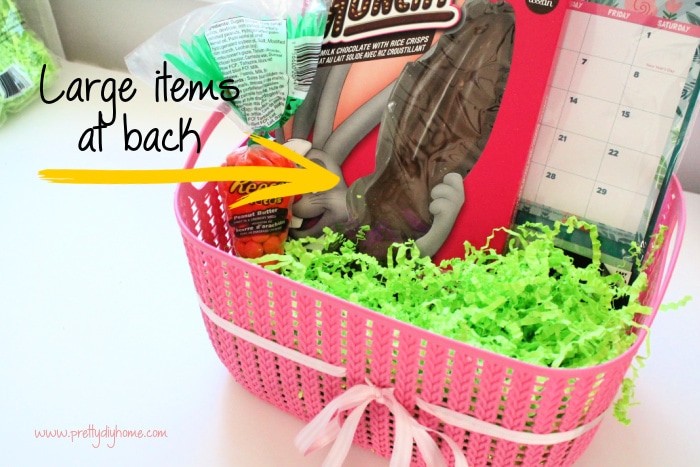 Next place the your medium size articles, filtering them out so each one shows. I put all the stickers, glue.
Finally fill the front with Easter grass so the smaller items with show, and layer the smallest items like Easter eggs in the front.