DIY Carpet Cleaning: How to Get Dog Hair Out of Carpet and Stairs
How to Get Dog Hair Out of Carpet
Why am I writing a cleaning post today? Where's the fun in that? Its because I solved a painful, exasperating, never ending, and oh so annoying problem I have with dog hair in carpet. Isn't removing dog hair from carpet the worst? I found a hack on how to get dog hair out of carpet diy and had to share it.
Hubs and I met late in life after all the munchkins were grown, but we got a fur baby dog we adore. We got our Great Pyrenees puppy on family day Monday and bought a steam cleaner on the Friday. I love the big lug, accept the mess willingly, laugh and say hair is a condiment. But I have definitely had some cleaning challenges to solve. Today I am weirdly proud to share this hack for how to get dog hair out of carpet diy, and more specifically from carpeted stairs.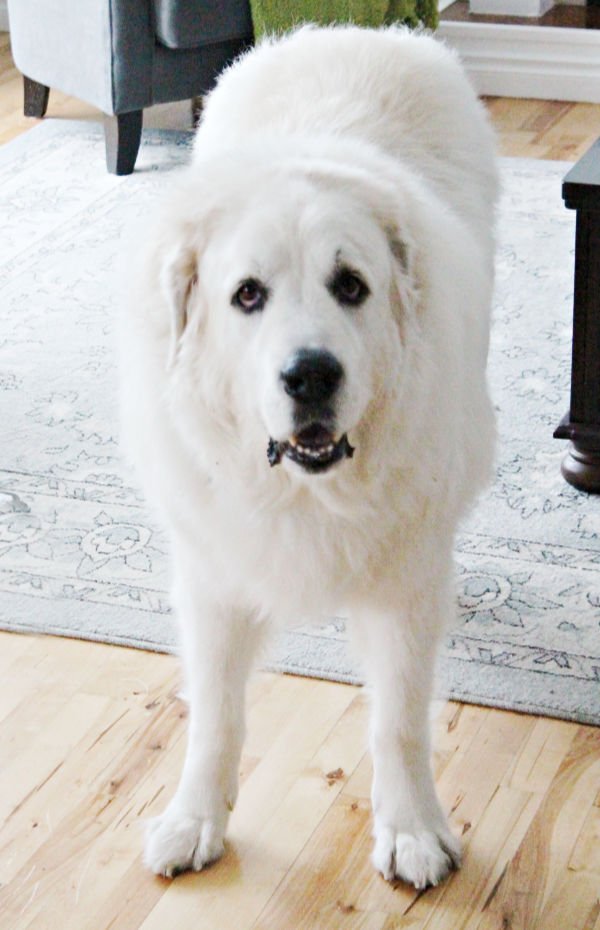 Best Tool for Removing Dog Hair from Carpet
If you have a large, long haired dog or cat, I am sure you have a the best tool for removing dog hair from carpet, your already owned pet grooming brush. This dog brush is 8 years old, pup hates this brush so I always comb him. I should have Konmari'd the dog hair brush out of here, but somehow it missed the purge. Which made this hack free!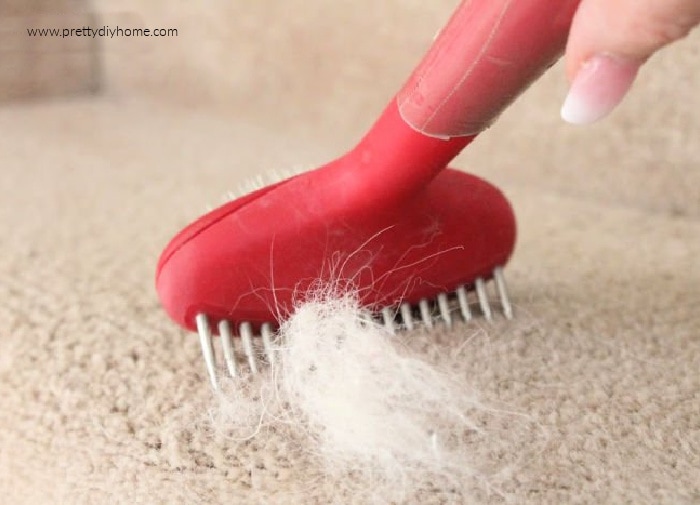 Our pet hair brush has sharp teeth on one side that is perfect for short shag, or pile carpet. I don't recommend using it for tight pile carpet. For looped piled carpet those sharp teeth may pull the threads out, so I suggest flipping it over and use the array of tiny wires on the other side. It won't go as deep as the teeth, but I doubt it will snag.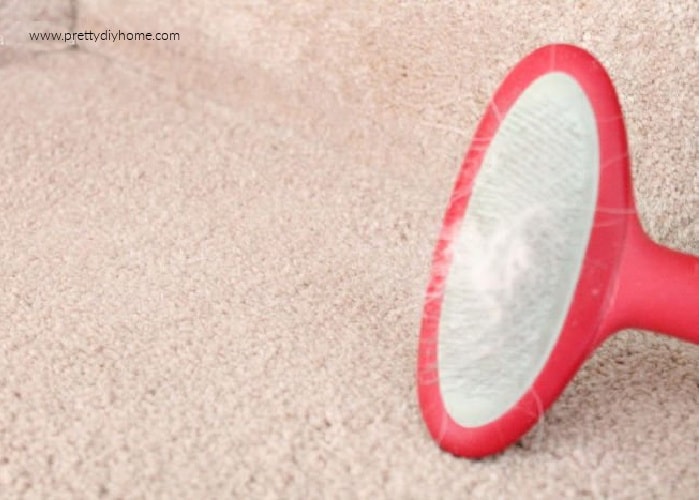 Here is the carpeted stairs in all its fur matted glory. (I hope you can see it alright) Pup's hair get buried down in the carpet pile, and its impossible to get to, especially underneath the stair front, along the stair risers, and even the edges.
The mini power head doesn't fit, and using the hose nozzle doesn't get all the hairs out. I am so tired of rubbing the carpet with my fingertips to try and get it out. But the narrower dog brush fits everywhere, and its strong and sturdy. This ended up being an easy way to remove dog hair from carpet without a vacuum.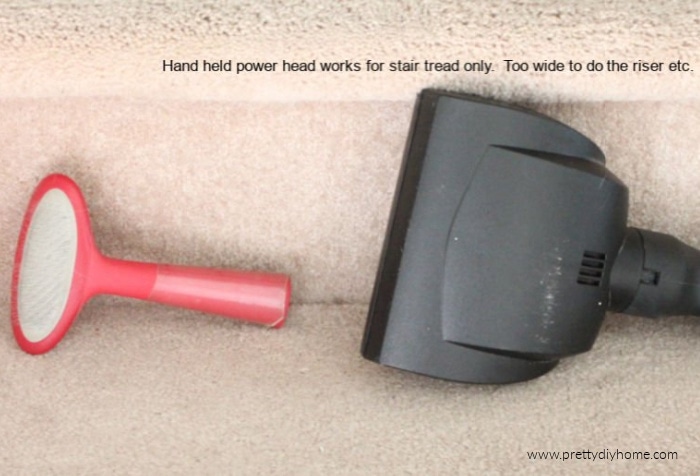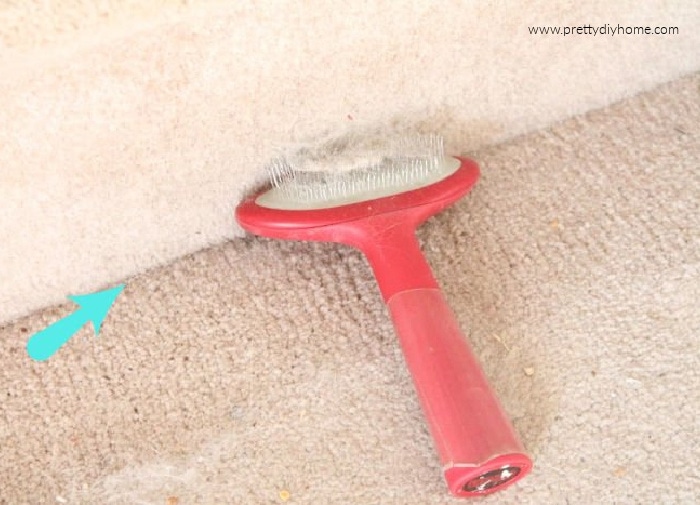 How to Get Dog Hair Out of Carpet
Starting with the teeth side, and light pressure where ever you get tonnes of puppy traffic. The top of the stairs for example. As you can see it gets right in the corners, and pulls the carpet pile fibers up.
Once the carpet piles are lifted up and some of the dog hair as well, switch to the other side and get the remaining hairs using the fine wired side.
After I get the top of the stairs.
The underside of the stair fronts.
The riser portion of the stairs.
Finally the side parts.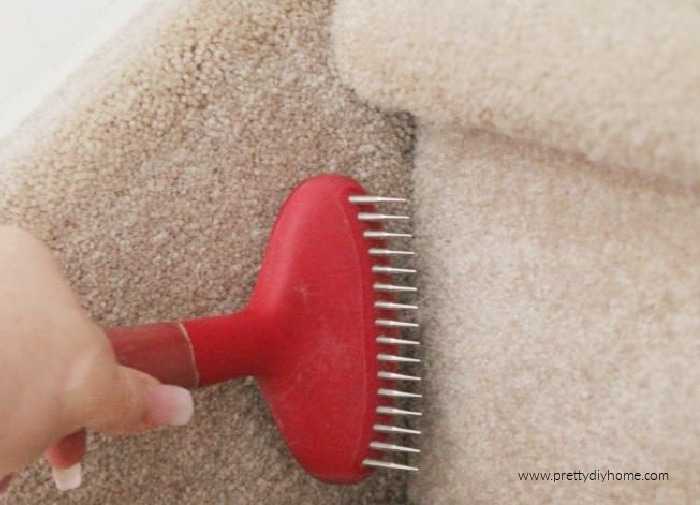 I continue on to the next stair.
Once I have all the stairs "de-furred" I just vacuum like usual.
I don't have to do this hack all the time, but once a month works. It takes about half an hour to do the stairs with the pet grooming brush. I believe I gain those minutes back because I don't have to struggle trying to get into the difficult areas with the hose etc. So much easier, I really love a easy no cost solution.
Removing the Dog Smell
You will find getting rid of the dog hair will reduce the puppy scent significantly. If you still find your carpet has a scent you can sprinkle baking soda on the carpet, let it set for an hour and then give it a very thorough vacuuming. I think the final results will impress you.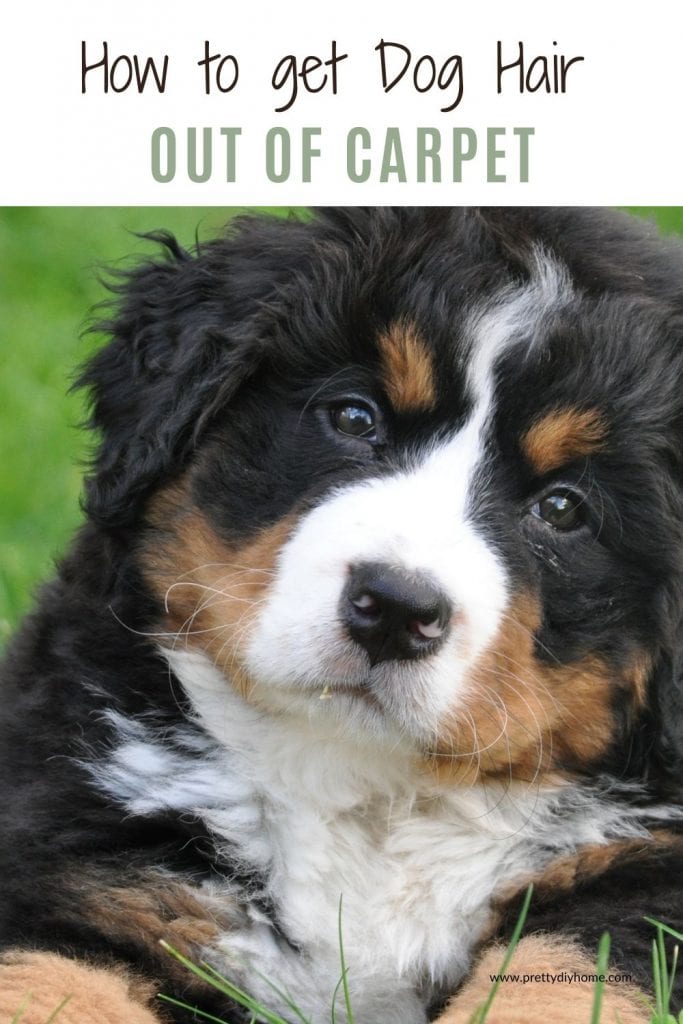 I have a Dog Ideas Board on Pinterest where I keep all my dog posts, idea, and hints. If you have a dog check it out there are lots of ideas for our much loved pets.
Other Posts About Caring for a Dog
Here are a couple of other ideas we have had while living with our big fur baby.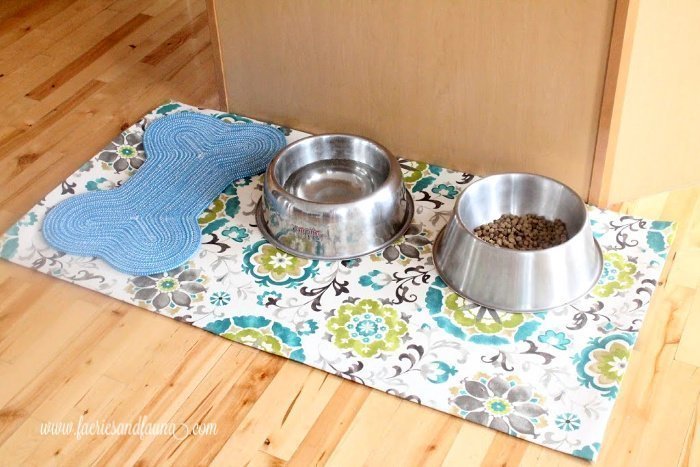 DIY Dog Feeding Mat
This DIY dog feeding mat helps keep the hardwood floors dry, the purchased waterproof mats just weren't big or strong enough for our dog. Its three years old now and still works well I just clean it with a scrub brush.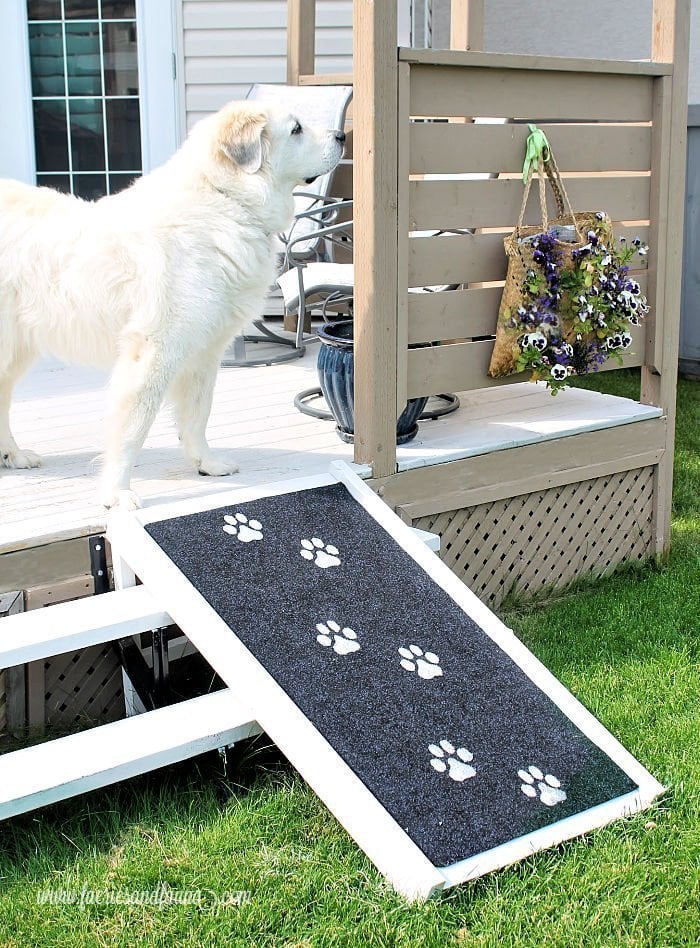 Outdoor Dog Ramp for Over Stairs
Unfortunately our fur babies start to age all too soon. Our dog is starting to have trouble navigating the back stairs so we designed and built him his very own DIY Dog Ramp and fit it over our existing stairs.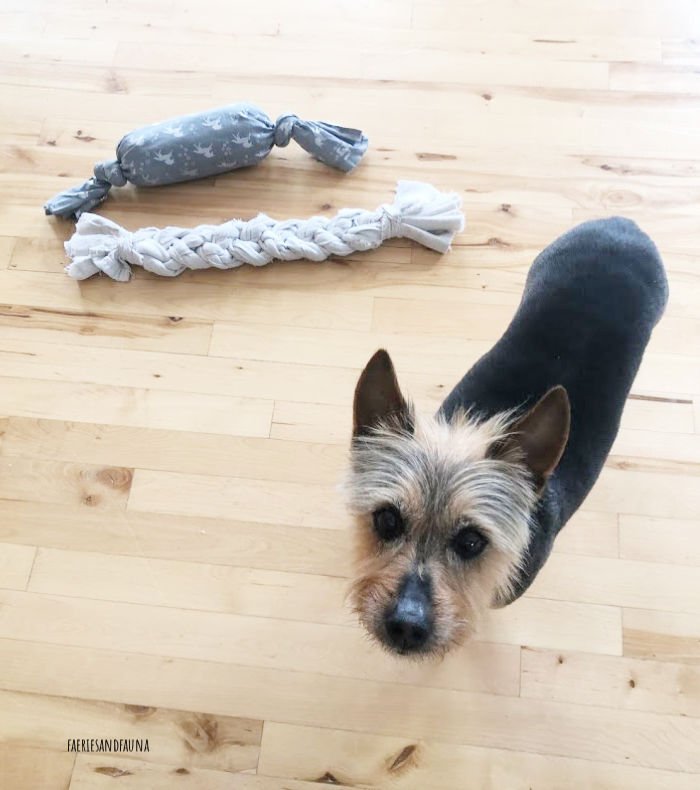 DIY Dog Toys for Cheap
Meet my other loved pet dog, this little australian terrier belong to my granddaughters and when they go on trips I get to dog sit him. Him and my big lug will play tug of war together so I made them some cheap DIY Dog Toys, using leftover fabric and rags.