Easy Pumpkin Spice Creamer Recipe
Take some time to chillax, even for a few minutes, and enjoy sipping on the flavours of pumpkin and warm fall spices with this Pumpkin Spice Creamer recipe.
Pumpkin spice creamer made using real ingredients we can trust. Having allergies forced me to read labels decades ago, and although mix ingredients have improved somewhat my oldie but a goodie recipe for pumpkin spice coffee creamer is still my favorite. I can pronounce every ingredient and love that I know what exactly what I am enjoying. Its the easiest way there is to enjoy pumpkin spice coffee at home, just stir and pour. It has a smooth pumpkin flavour and I like that I can whip it up in under 10 minutes, and use it as a treat for everyone for up to a week. Yum and Yummy.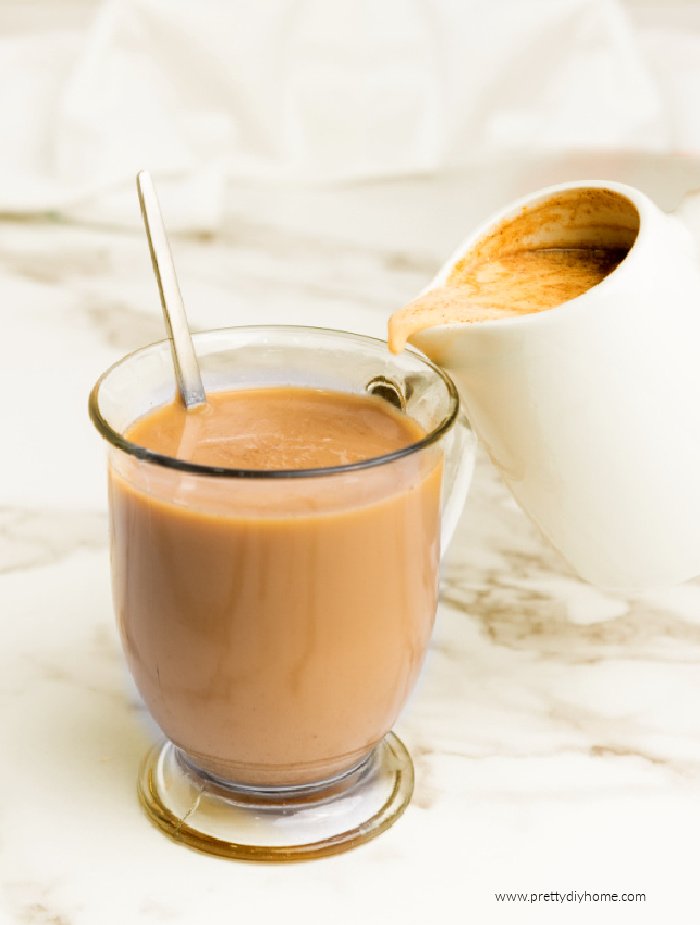 We are beyond busy with home renos still, excavating the yard and a very long list of projects. Whether your busy with kids home from school, company arriving, or like us a summer to do list your going to appreciate how easy this pumpkin spice creamer recipes is to make, store and use.
Pumpkin Spice Creamer Recipe Ingredients
1 cup heavy whipping cream
1 cup sweetened condensed milk
½ cup milk (any fat content I used 2%)
1/4 cup pumpkin puree
1 tbsp pumpkin pie spice
1 tsp vanilla extract
The base of pumpkin spice creamer is obviously cream. I recommend using heavy cream for the richest flavour but you can substitute it to suit your preferences. Half and half, whole milk, or dairy free, coconut milk or nut milk.
How to Make Pumpkin Spice Creamer
Making your own coffee cream couldn't be easier to do.
In a medium saucepan, combine the whipping cream (or alternative), condensed milk, 2% milk and vanilla. Whisk together until everything is very well blended.
Add the pumpkin puree and pumpkin pie spice, and whisk until combined.
Place on the stove over medium heat. We aren't cooking the pumpkin mixture, we just want to warm everything to soften it. Heat the mixture for about 4-6 minutes until its hot. Remove, stir and set aside to cool.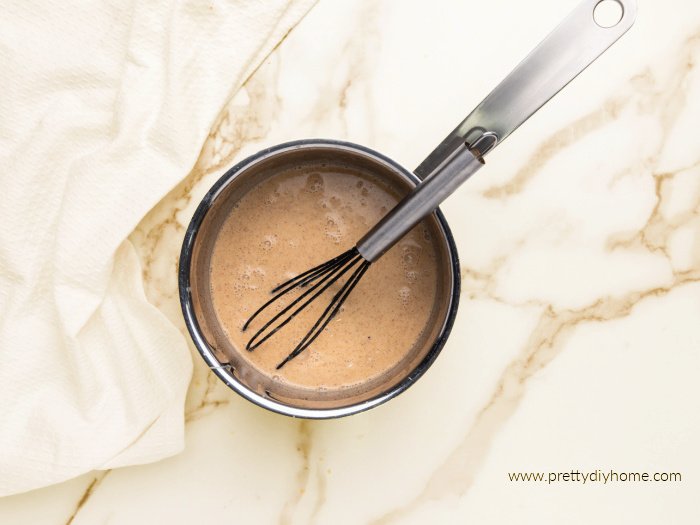 Place in a pretty cream server and wrap the top in plastic wrap to store in the fridge.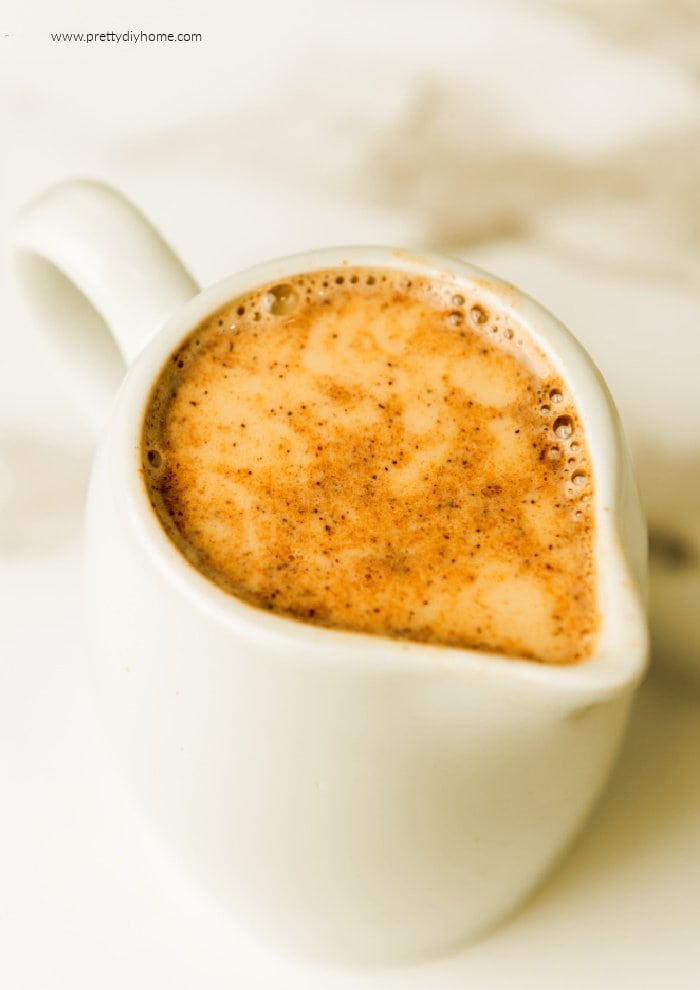 To Serve Pumpkin Spice Coffee
After chilling in the fridge the pumpkin and spices will settle to the bottom of your container. Just give the pumpkin creamer a stir before adding it to your coffee.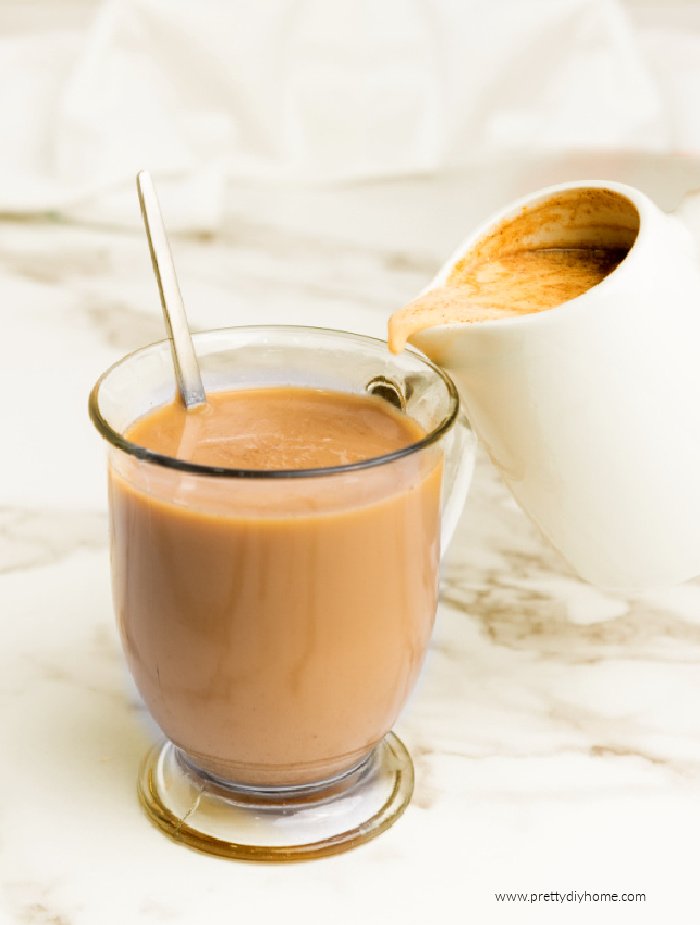 I love that this pumpkin spice creamer recipe is just pour into whatever iced coffee, hot coffee, warm milk, frothed milk or espresso your craving. You can add whipping cream on top and a sprinkle of pumpkin spice. Pop a cinnamon stick into the mix and you have a drink for guests.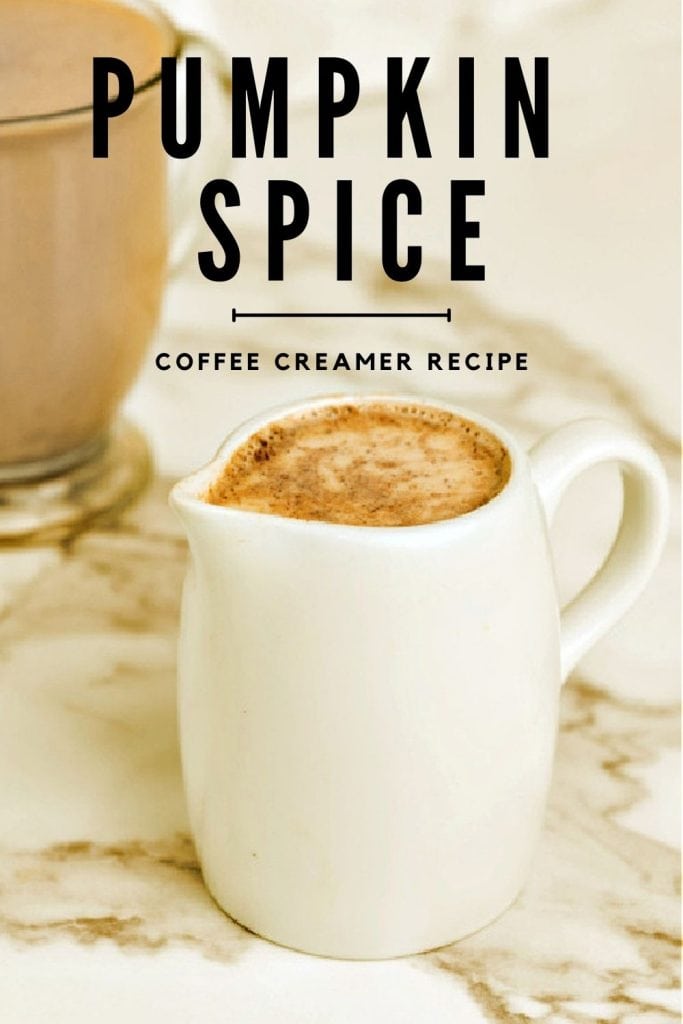 Other Pumpkin Recipes to Try
Pumpkin spice is one of my favorite flavours. I love the warmth of the spices and that its not so sweet. No wonder its such a popular flavour. Here are some other recipes I think you will enjoy checking out.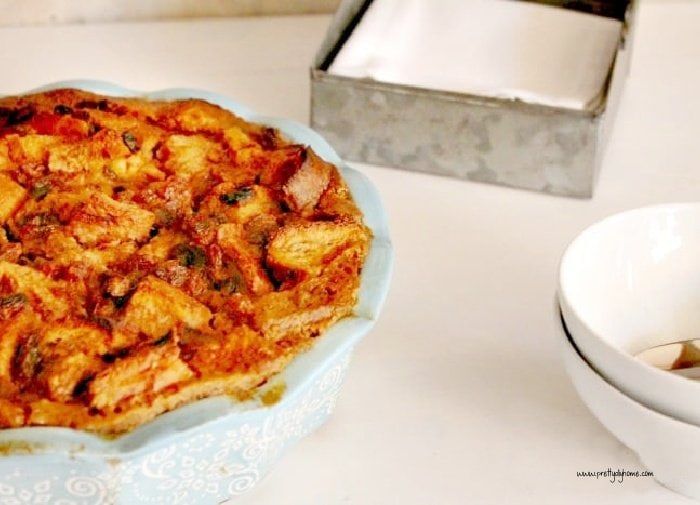 Pumpkin Bread Pudding
If you love bread pudding try this pumpkin bread pudding. Its delicious as a dessert after a light meal, or serve it with milk for breakfast.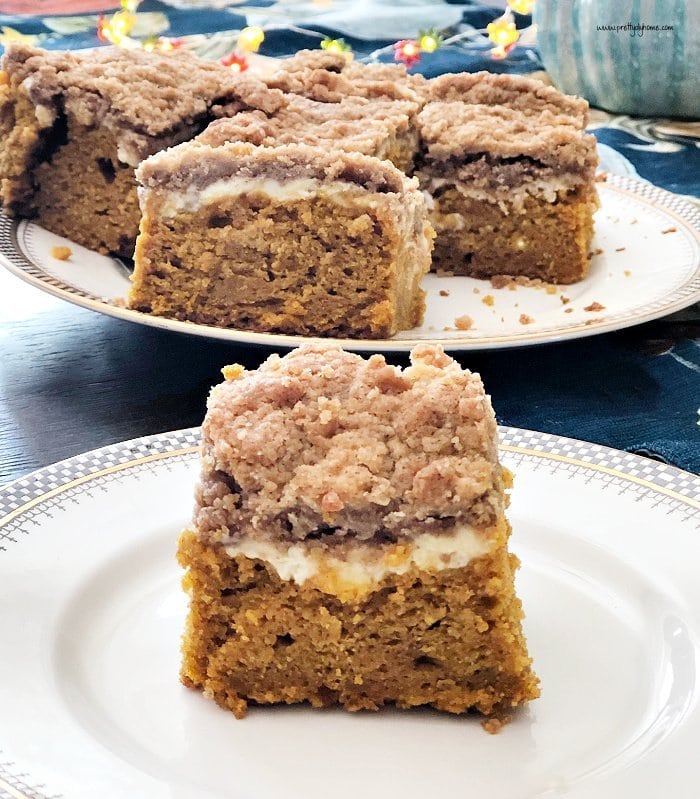 Homemade Pumpkin Cake with Streusel Topping
This pumpkin cake recipe is very very moist, and has a layer of cream cheese icing and cinnamon streusel baked right in. It packs and freezes so well and I love it for anytime I need to bring dessert to a fall gathering.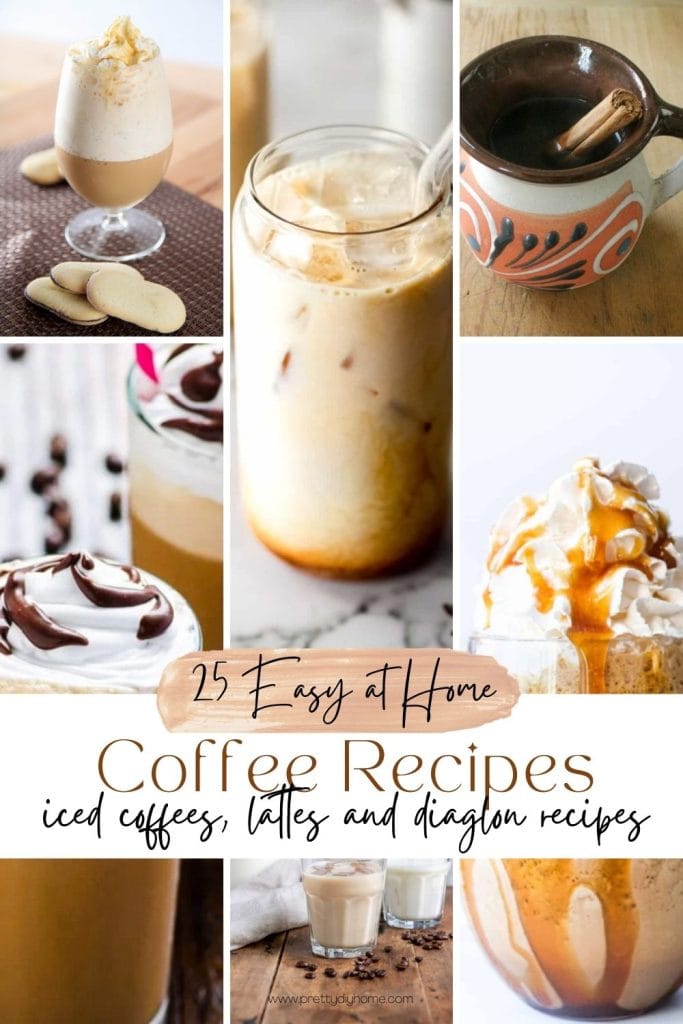 25 Easy Coffee Recipes for At Home
If your looking for a delicious coffee recipe to try I promise there is a recipe you will love in this easy coffee recipes post. So many delicious recipes for both hot and cold coffees.