Three Easy Christmas Tray Centerpieces
Easy Christmas Centerpieces to Save Valuable Time
Christmas is such a busy time and preparations can be overwhelming for families trying to put it all together and find that perfect day we all imagine. In that pursuit I I try and make so many projects many of them elaborate, it does not always have to be that way. This year I chose to make centerpieces that are easy and simple to put together. No sewing, or gluing or painting required.
My theme for Christmas this year is Calm and Bright, using snow, ice, and wintery animals. With this in mind, I have three centerpieces for you that take less than ten minutes to put together. No seriously, find some pretty things, some greenery, trays and if you have any battery powered mini lights in ten minutes these are all done.
f
Glittery Coffee Table Centerpiece

h
j
To make this centerpiece you require a mirror bottomed tray, some white or silver ornaments, anything shiny, crystal or silver, glass beads etc. For this one, I took a mirrored tray and added an older vase, candle holder, sprinkles of glitter and little crystals.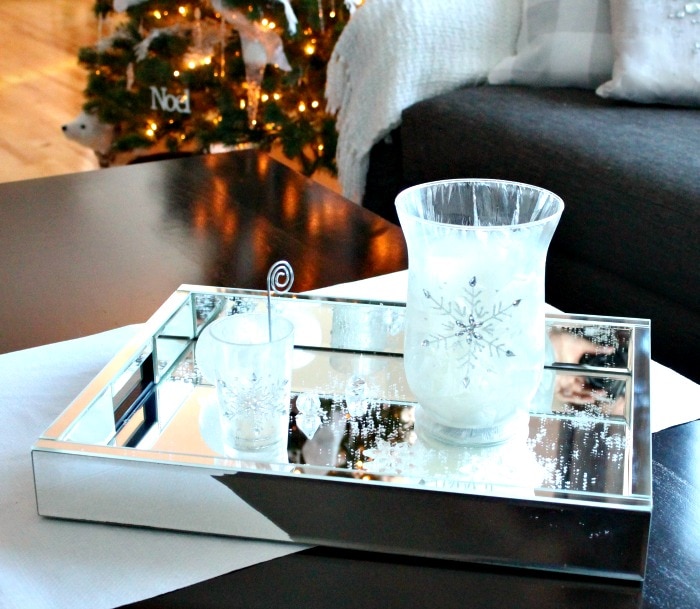 j
So simple to put together but I think it has a large impact. It's also very pretty at night with the faux candles on.
f
Snowball Centerpiece
As I said in my Calm and Bright Christmas Home Tour, we don't have the luxury of a separate dining room, we eat all our meals at a kitchen table, Hubs also plays computer there all the time so the centerpiece needs to be easily removable. This one couldn't be easier to move around and has the added bonus of not being breakable.
d

You will need a galvanized container, two metal candlesticks, two faux candles, some greenery, and either felt balls or wool pom poms to simulate snowballs. My centerpiece also has some battery operated lights tucked into them, but it's not necessary.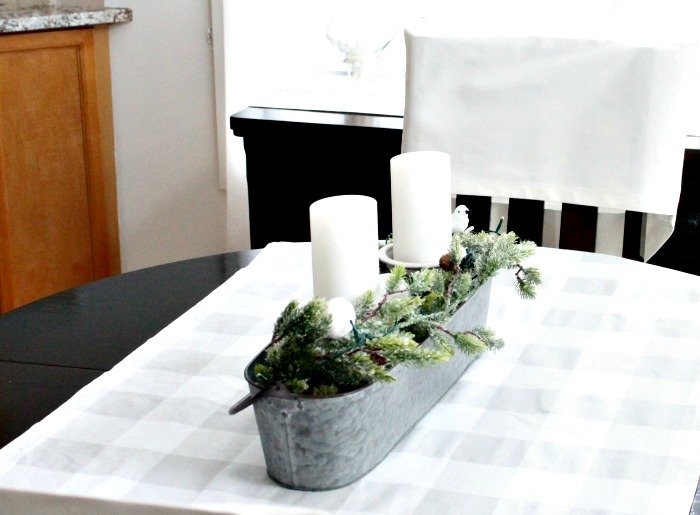 s
Start by placing the candlesticks in the galvanized container, add some greenery to fill the container in tightly. Finish with the snowballs and turn on the candles.
p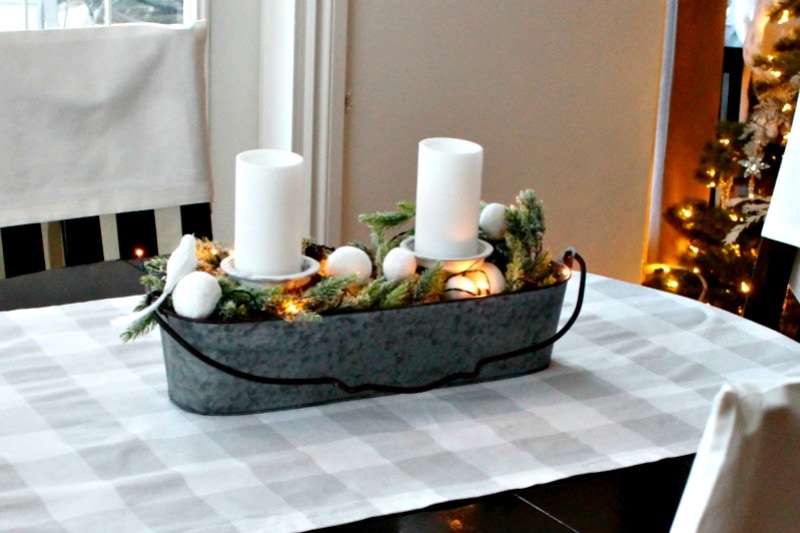 l
Rustic Outdoor Wildlife Centerpiece
This centerpiece sits in our upstairs man cave or entertainment room. It's a little more rustic or masculine outdoorsy than the other two are. To make this centerpiece you will need a tray, a small tree, some winter animals of any type and five or six white dollar store dusters. As the tray is totally covered it does not need to be a fancy tray.
f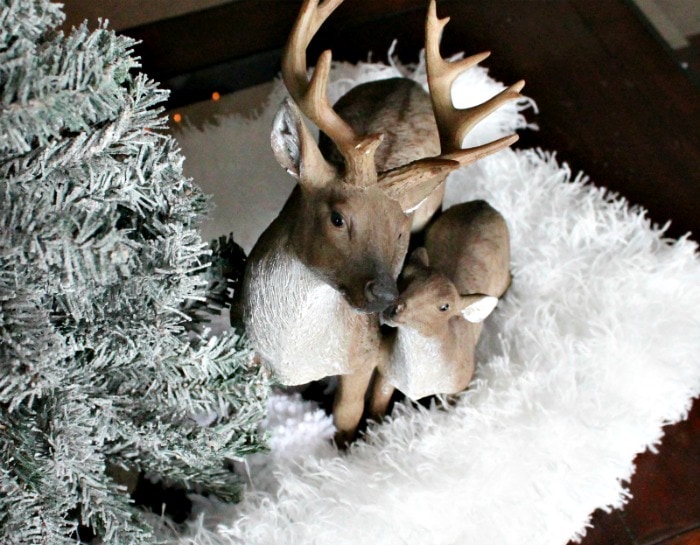 s
Place the animals on the tray then the trees, if you want to add some mini lights for extra sparkle
Using tin snips remove the handles from the dusters so that you only have the white fluffy part remaining. Place the white fluffy dusters portions into the bottom of the tray and arrange so that none of the tray shows through.
These centerpieces were so quick and fun to literally throw together. I really like how they turned out and especially that they didn't require much time or effort.
Not Ready to Decorate? Pin for Later!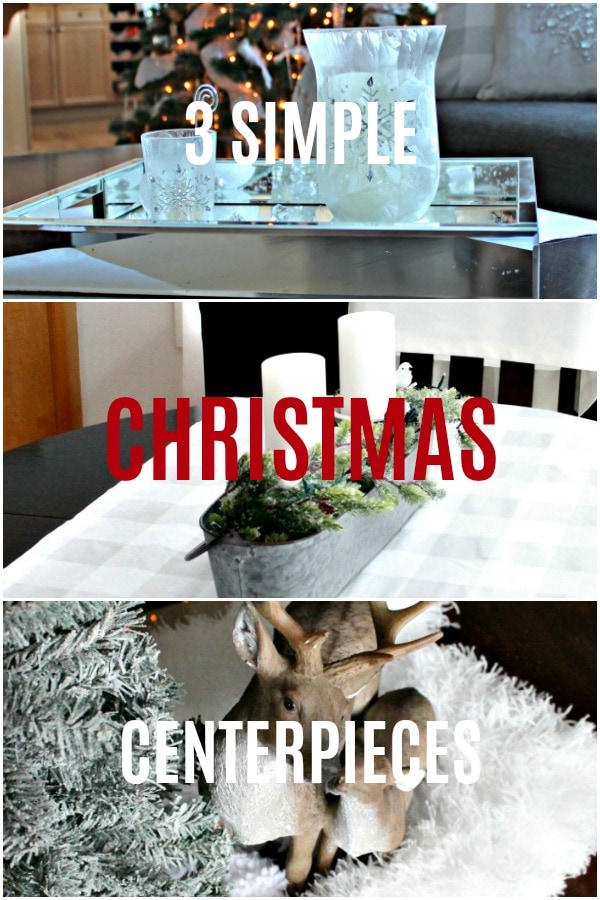 Happy Decorating
Leanna