Witch Themed Halloween Ideas for Halloween Decor, Recipes and Fun Halloween Crafts
35 Witch Themed Halloween Ideas – A whole lot of fun Hocus Pocus
No matter how you like to celebrate Halloween, if you like witches I am sure this roundup has some ideas you will love. Whether your wanting to decorate for Halloween, make some pretty witchy Halloween crafts, share some witch goodies with your kids school friends, or family, you should find several inspiring witch ideas. I love using witches in my Halloween decorating, because you can make it as kid friendly or scarey as you like. As an added bonus witches are usually thought of as feminine, and why not let us girls rule Halloween.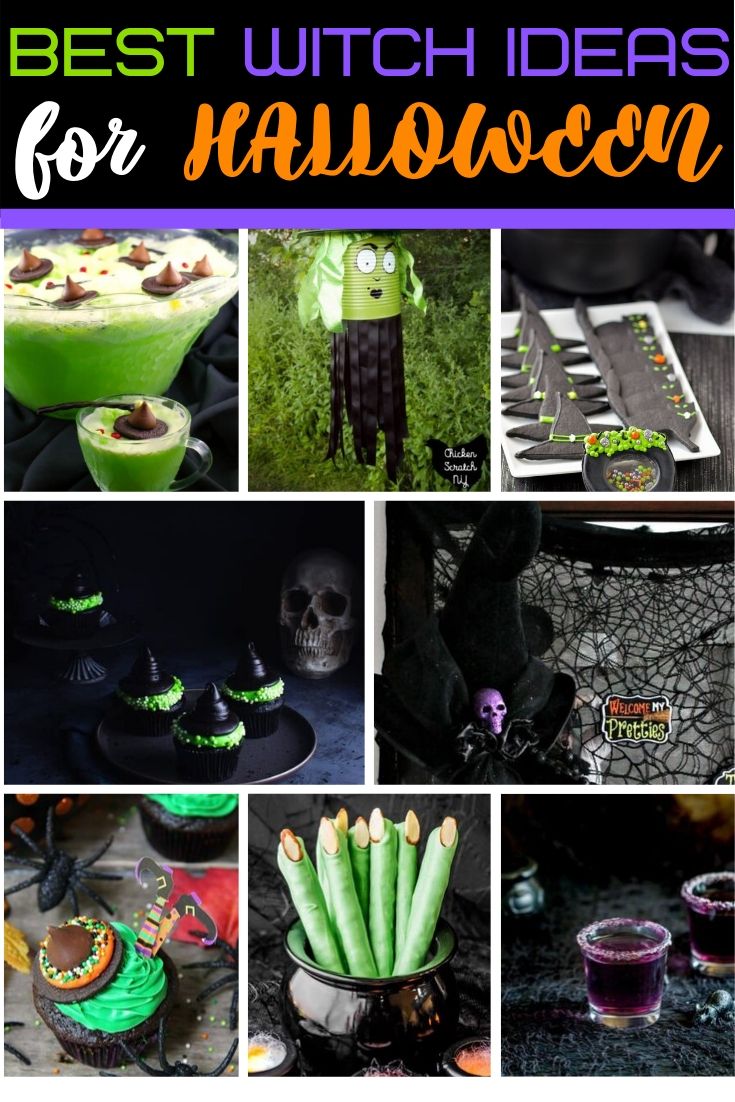 DIY Halloween Witch Decor
Check out the witches boots, snazzy socks, wild and beautiful hats,spooky Halloween mantels, for both indoor Halloween and outdoor Halloween decoration ideas. I wish I could create a spell to make all of them.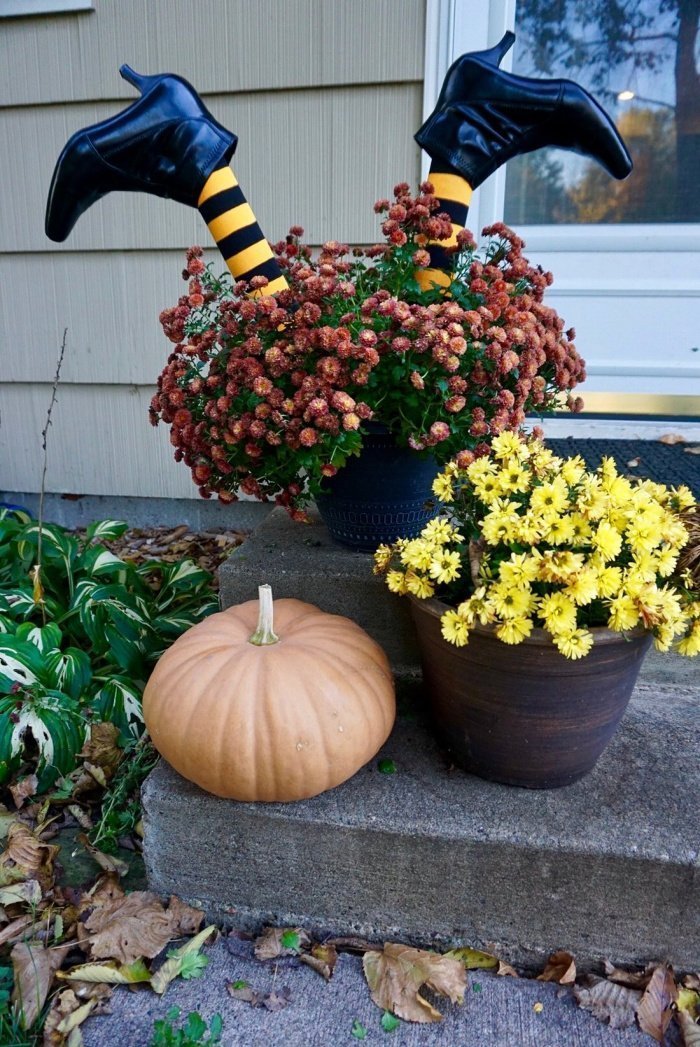 DIY Planter Witch Legs by Legally Crafty Blog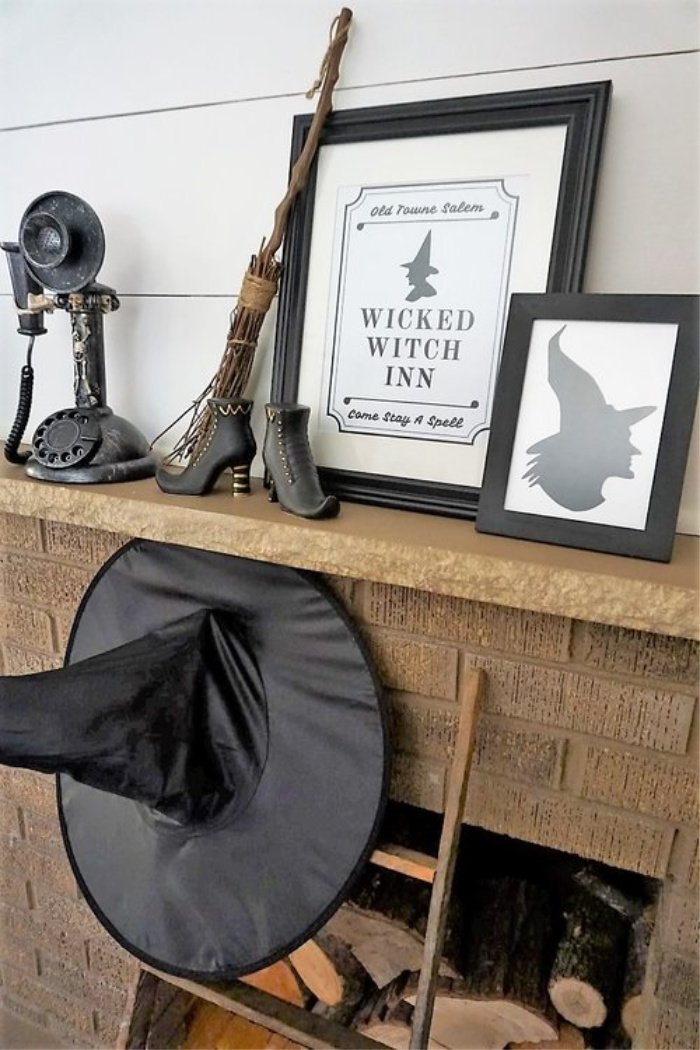 Wicked DIY Halloween Mantel by Legally Crafty Blog
Easy DIY Halloween Glitter Witch's Broomstick by Ann's Entitled Life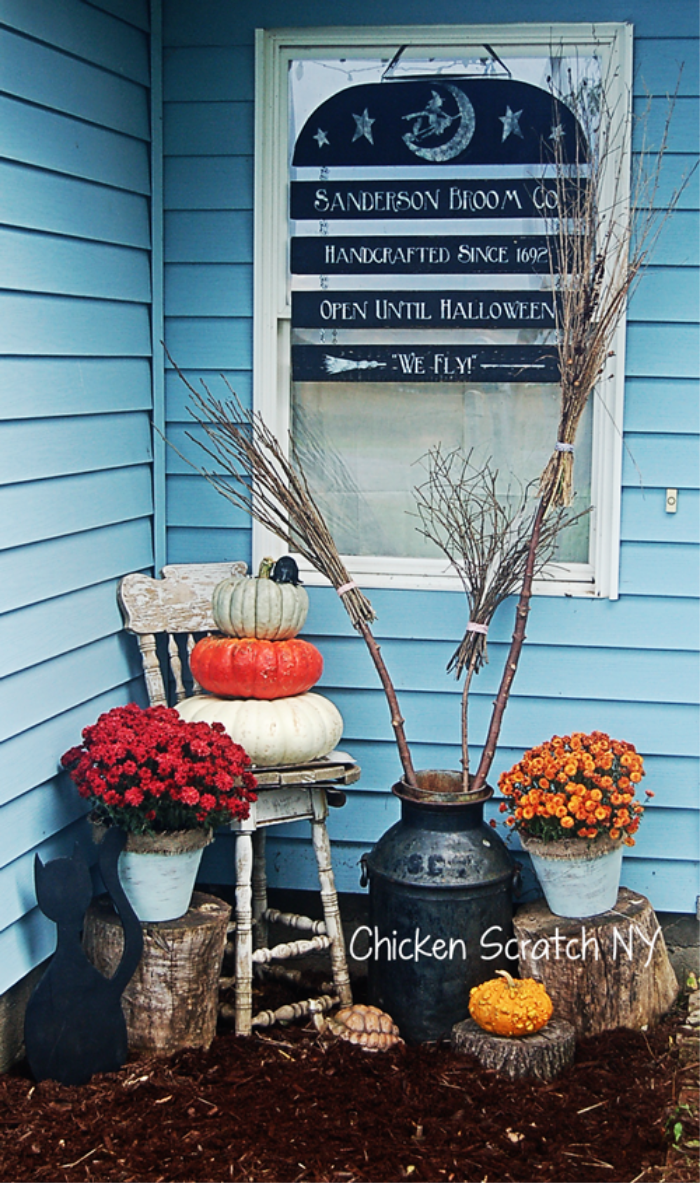 Halloween Witches Sign by Chicken Scratchy NY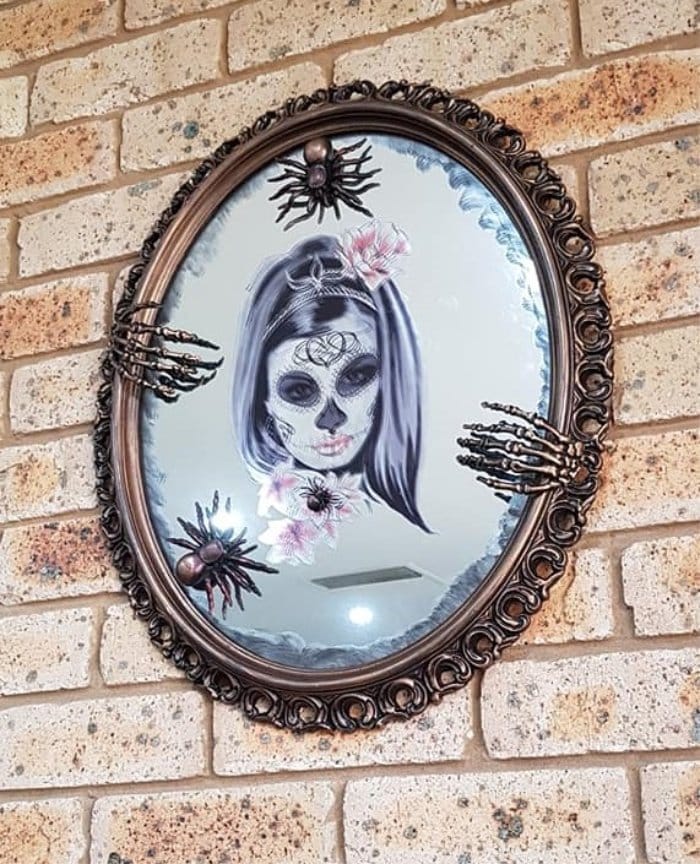 Halloween Mirror by Unique Creations by Anita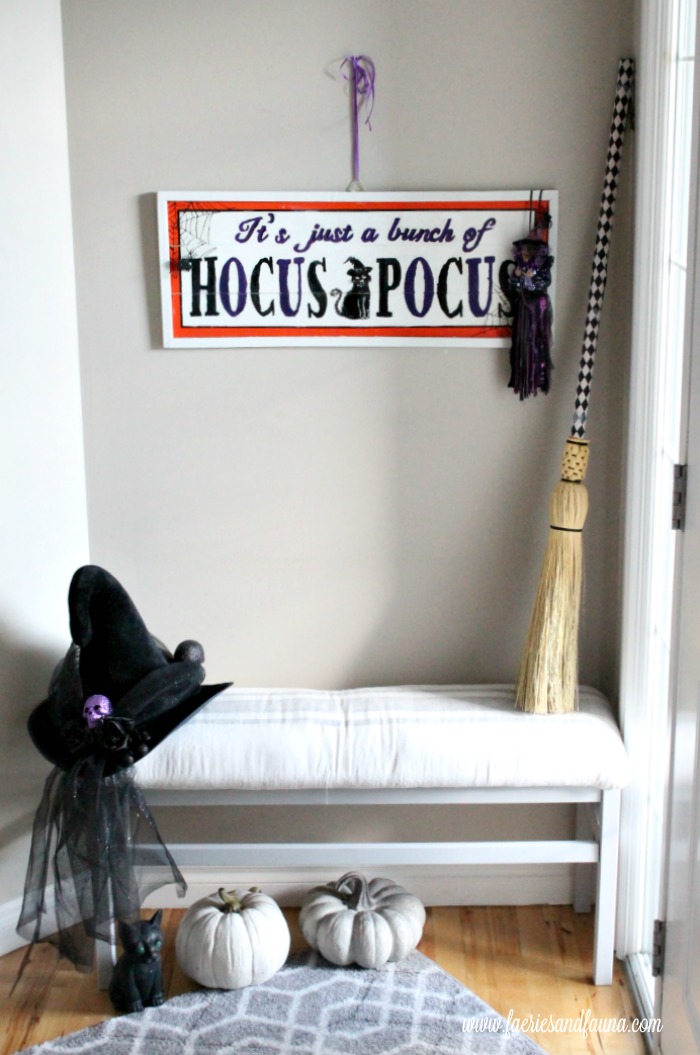 Witch Themed Halloween Entry by Faeries and Fauna
Halloween Witch Crafts
In Canada the days get cold so early, and outdoor activities get curtailed in the interest of keeping warm. Pumpkin patches and corn mazes are fun, but on those really miserable late Fall days I much prefer to create something indoors, and even more so if I get to do it with my granddaughters. Enjoy all these fun witch themed craft ideas, a great way to waste a few hours and be creative.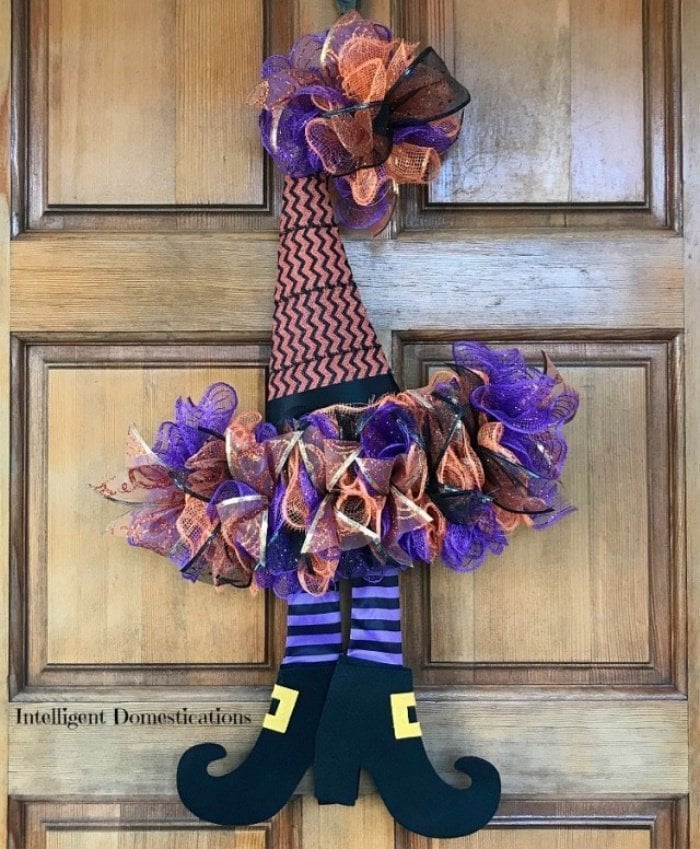 DIY Witches Hat Wreath by Intelligent Domestications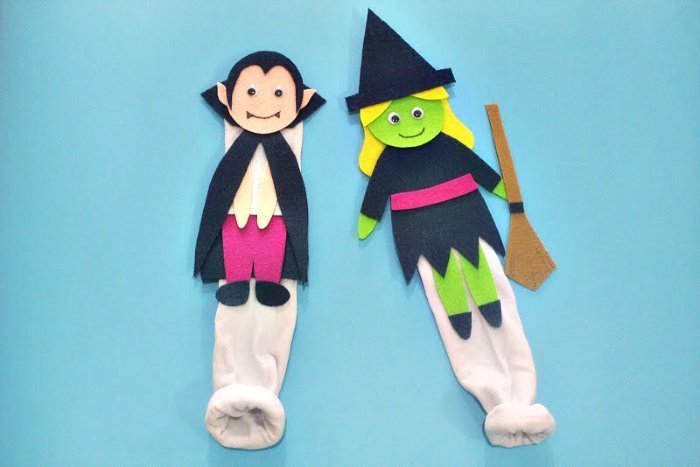 Halloween Hand Puppets by Party with Unicorns
Wacky and Wicked Witch Windsock Tutorial by Chicken Scratch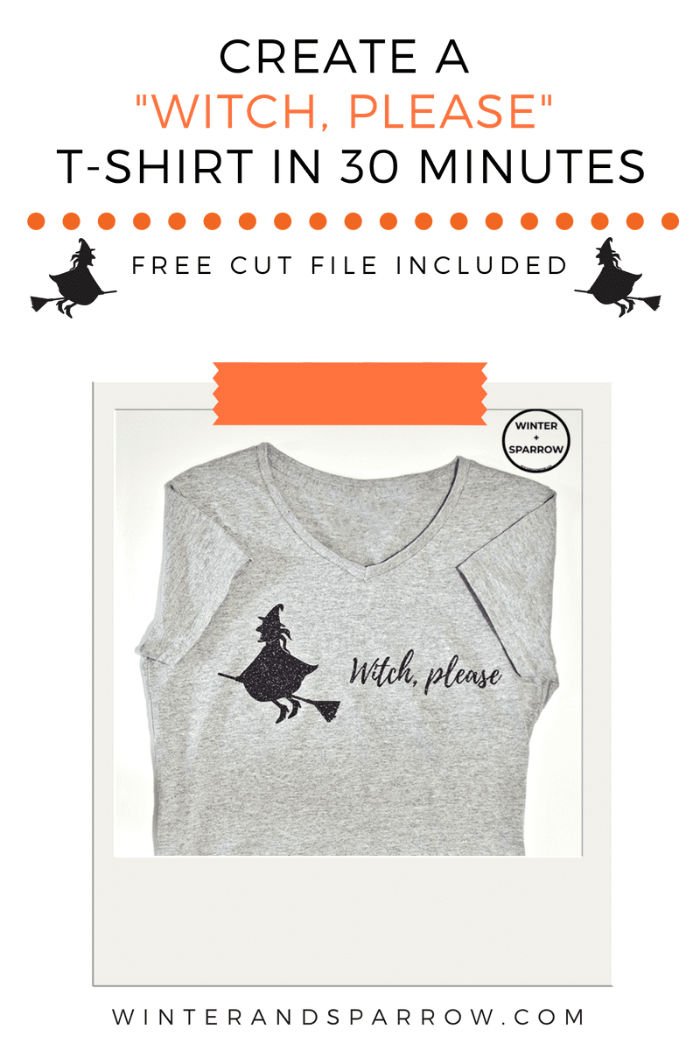 DIY Witch Please Halloween T shirt Craftby Winter and Sparrow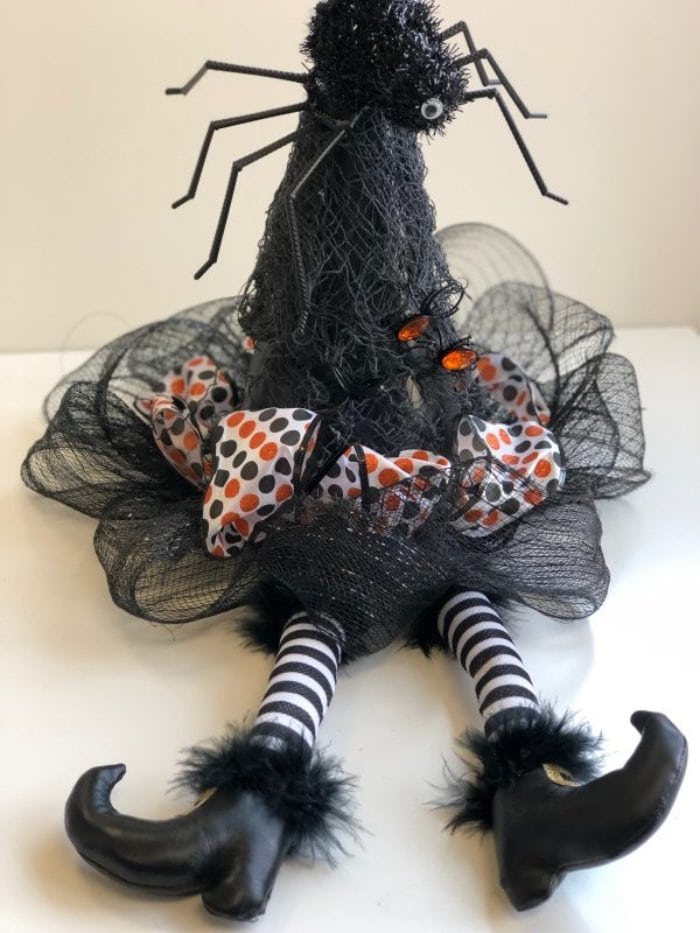 How to Make a Perfect Witch Hat by Just that Perfect Piece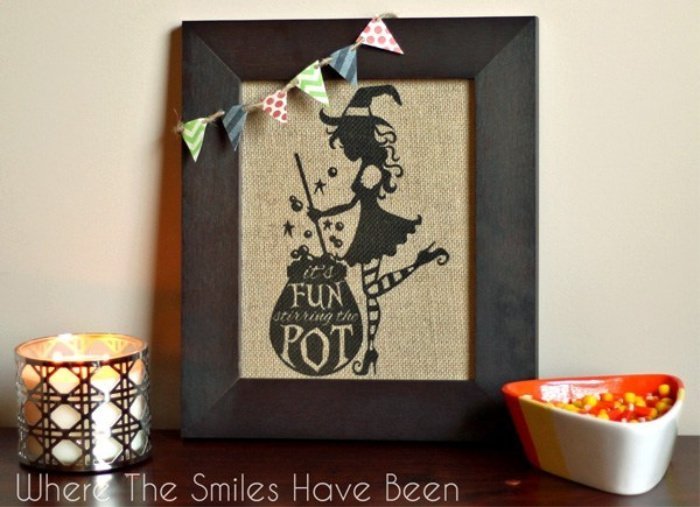 Sassy Witch Print on Burlap by Where the Smiles Have Been
Halloween LED Shadow Box by Unique Creations by Anita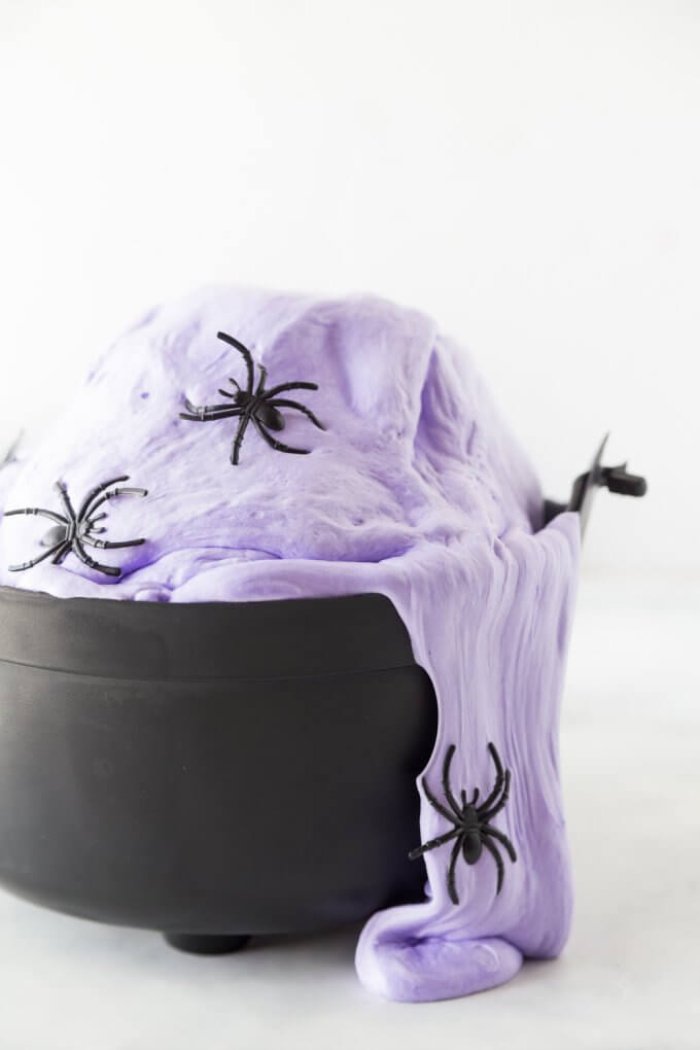 Fluffy Halloween Slime by Little Bins for Little Hands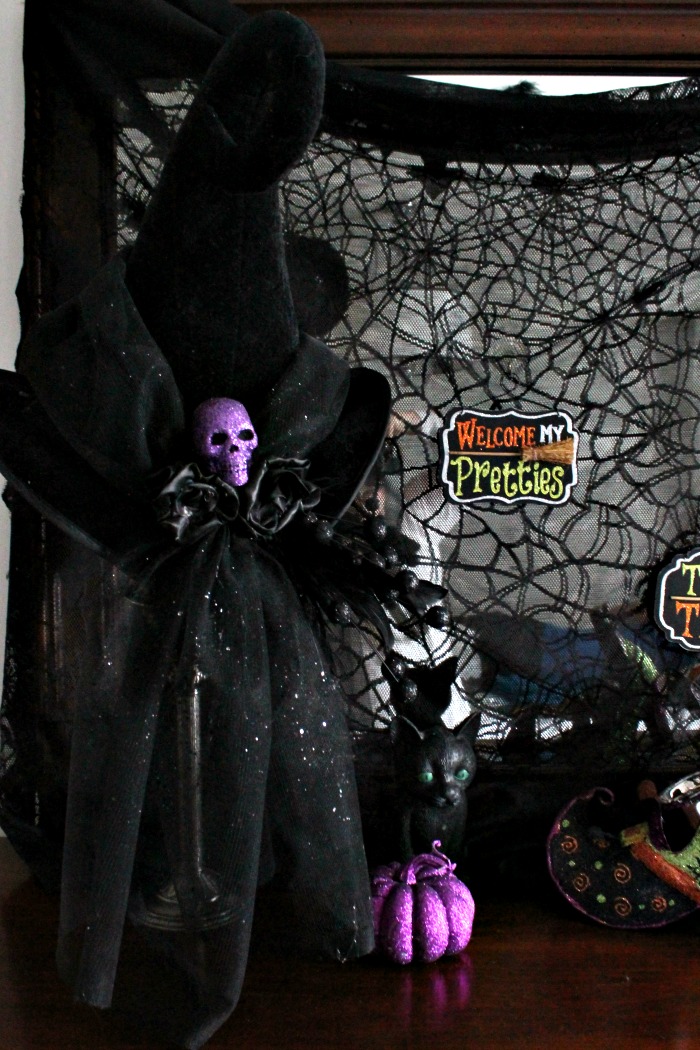 Spooktacular Halloween Witch Hat Craft Idea by Faeries and Fauna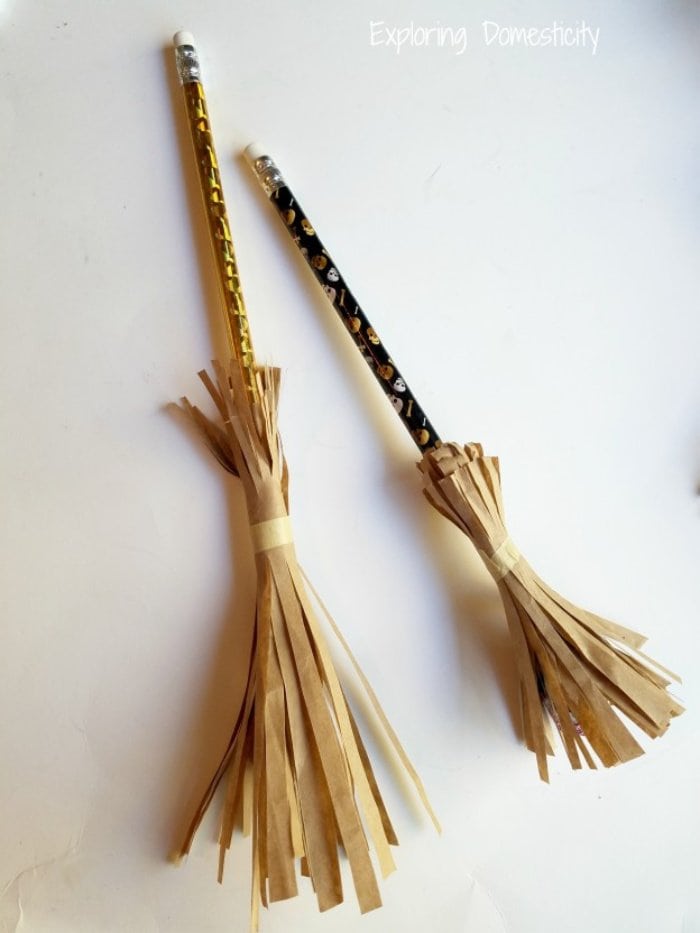 Witch Broom Halloween Class Treats by Exploring Domesticity
Halloween Witch Themed Recipes
Of course I found lots of amazing witch themed recipes. So many inspiring ideas for those Halloween gatherings. I have created two categories, on for Sweet Treats and another one for not sweet Halloween Meals and Halloween Appetizers. There are lots of wicked good ideas, these bloggers worked their magic with simple ingredients.
Halloween Sweet Treat Witch Recipes
Candy, cookies, cupcakes and ooey gooey cauldrons of deliciousness. No wonder Halloween is so much fun.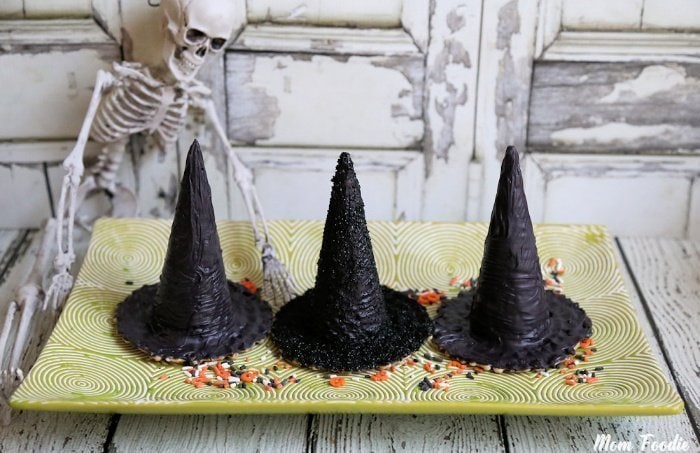 Surprise Inside Edible Witch Hats by Mom Foodie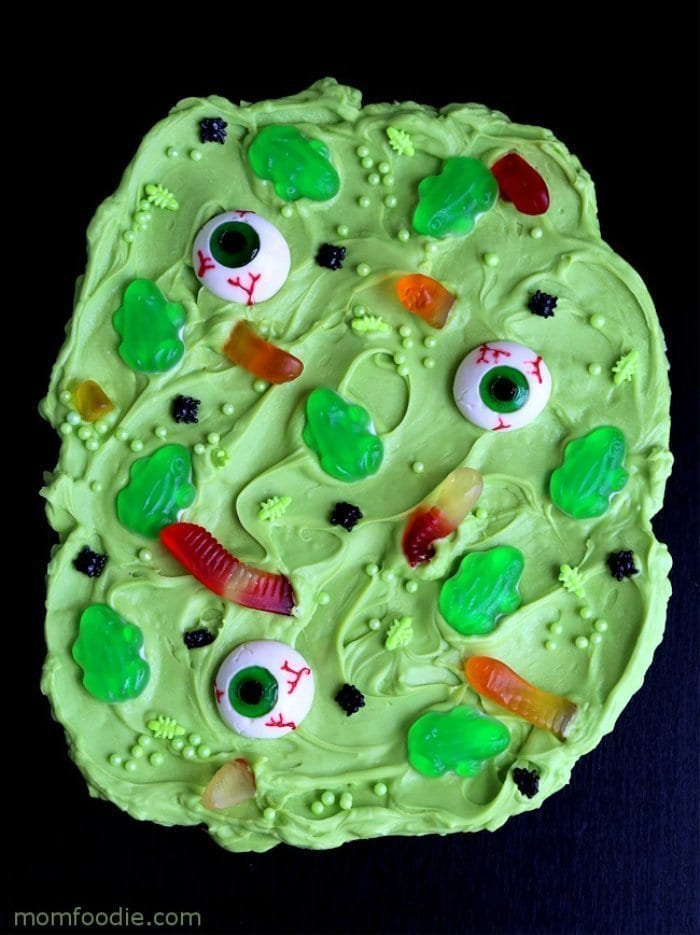 Witches Brew Candy Bark by Mom Foodie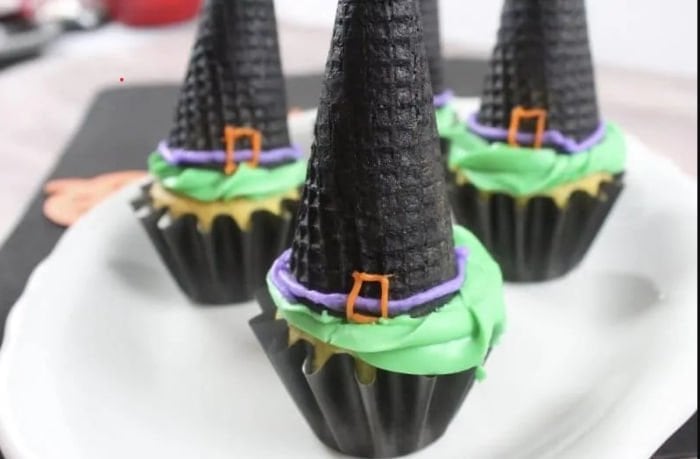 Witch Hat Cupcakes by Crayons and Cravings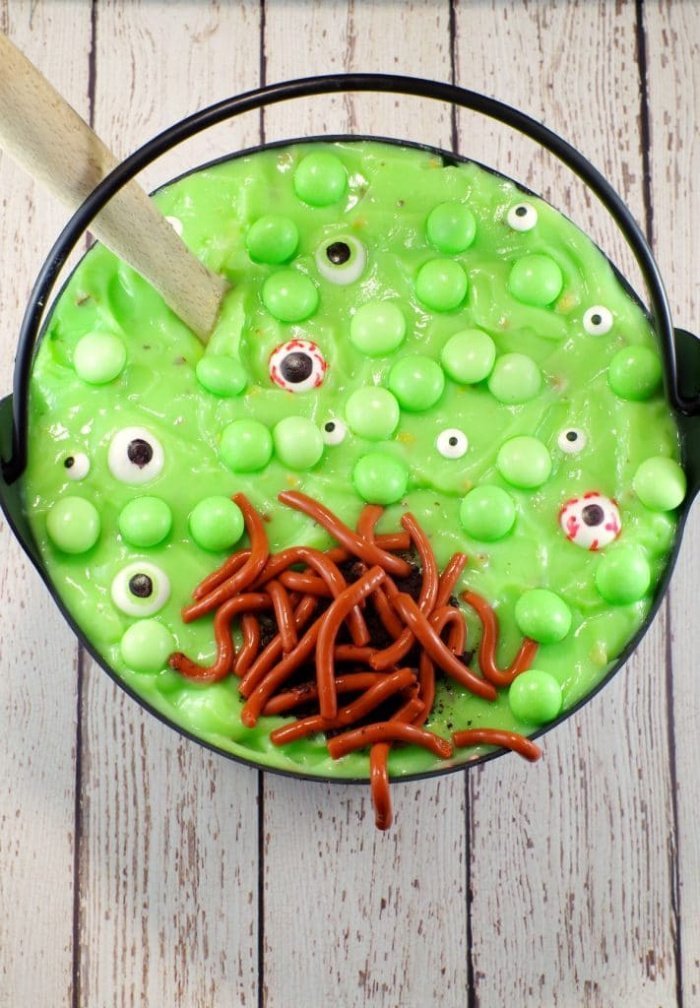 Witches Brew Spumoni Trifle by Food Meanderings
Halloween Witches Brew Punch by Two Kids and a Coupon
Easy Wicked Witch Cupcakes by Bitzngiggles
Green Witch Halloween Punch Non Alcoholic by Food Meanderings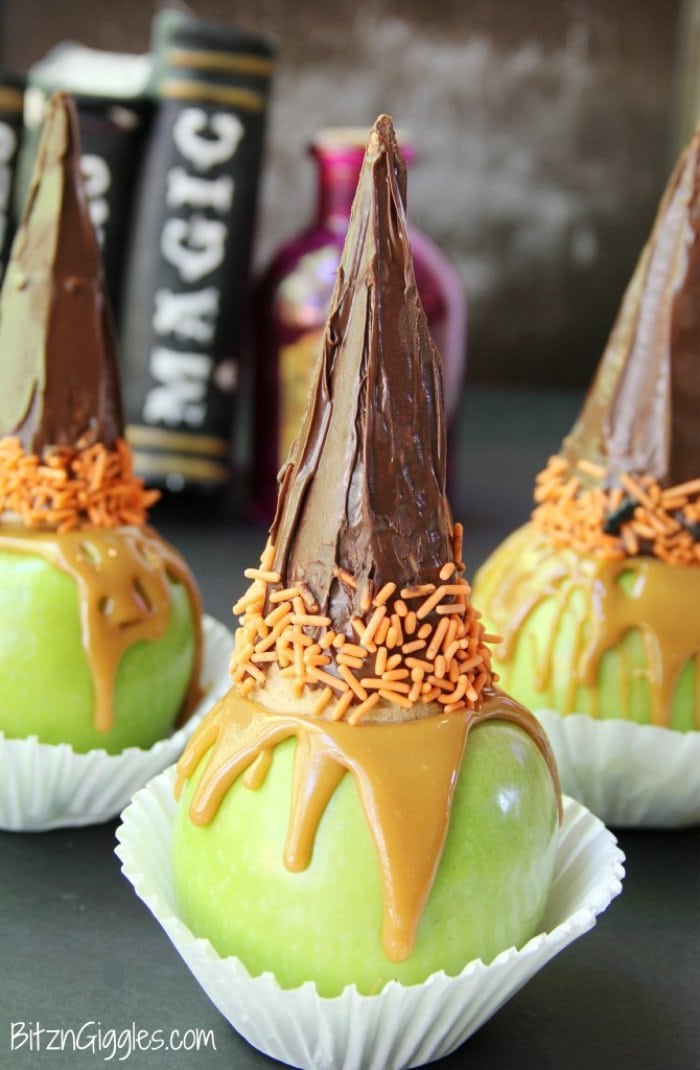 Witchy Caramel Apples by Bitzngiggles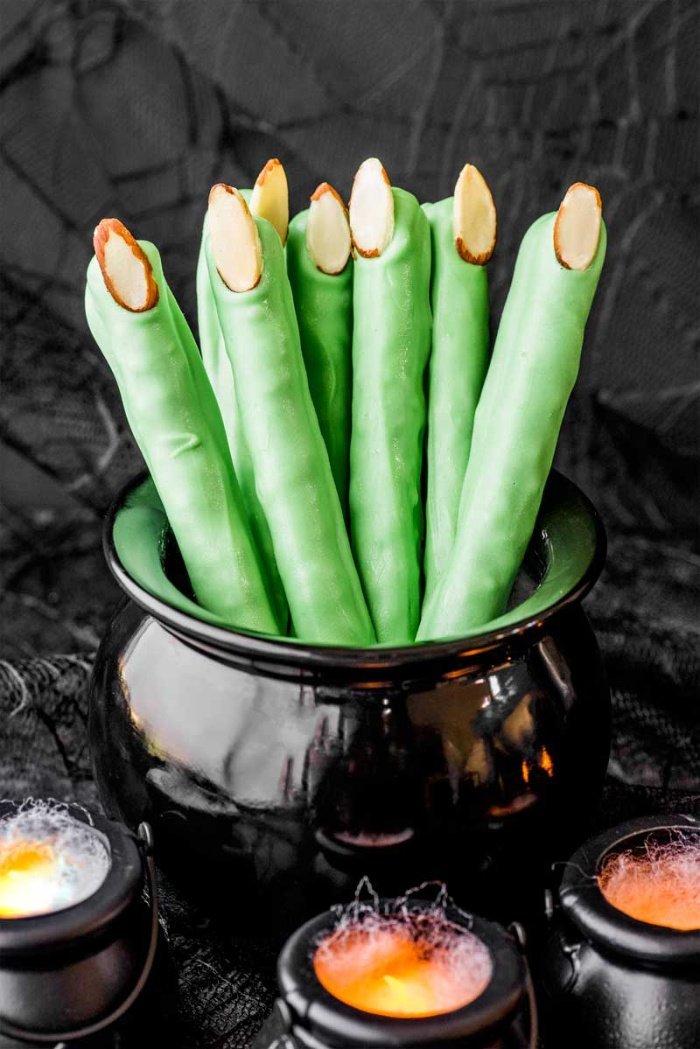 Halloween Witch Finger Pretzels by Simply Happy Foodie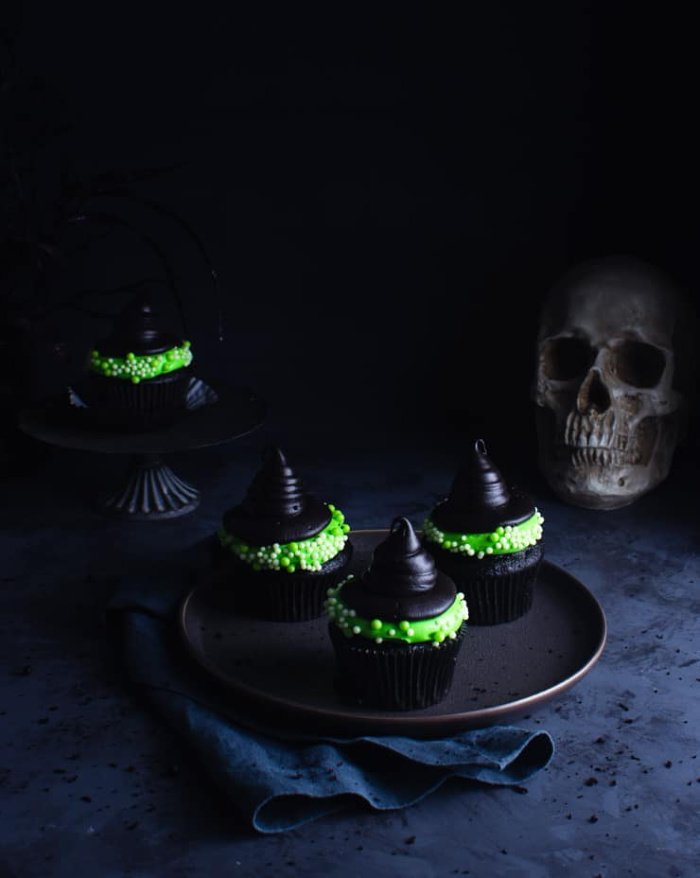 Witch Cupcakes by The Simple Sweet Life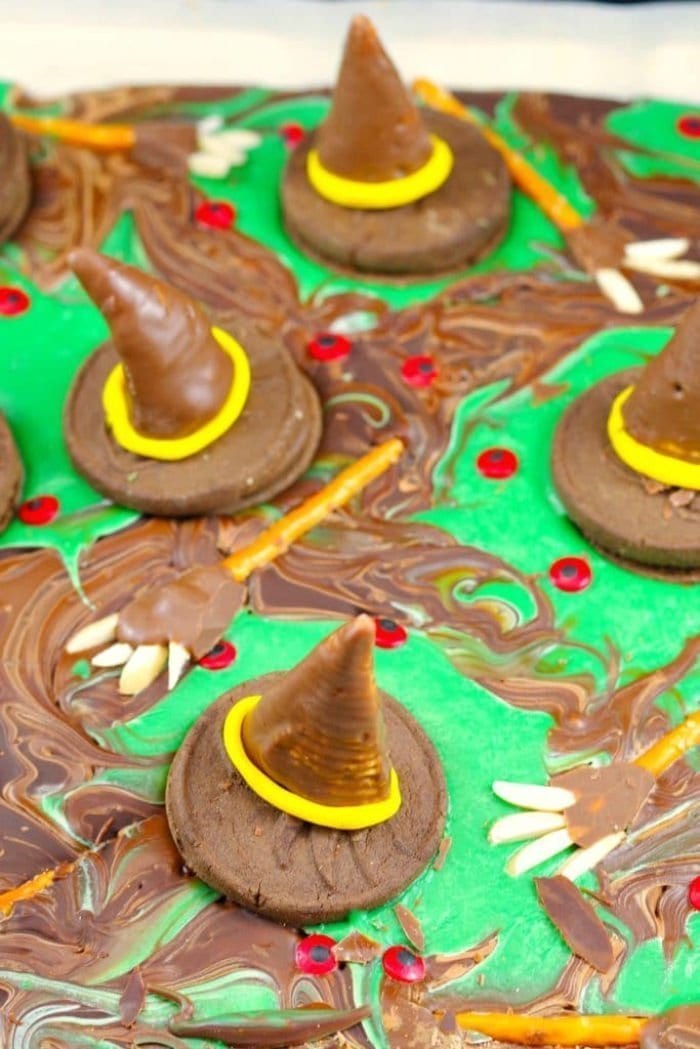 Melting Witch Halloween Bark by Food Meanderings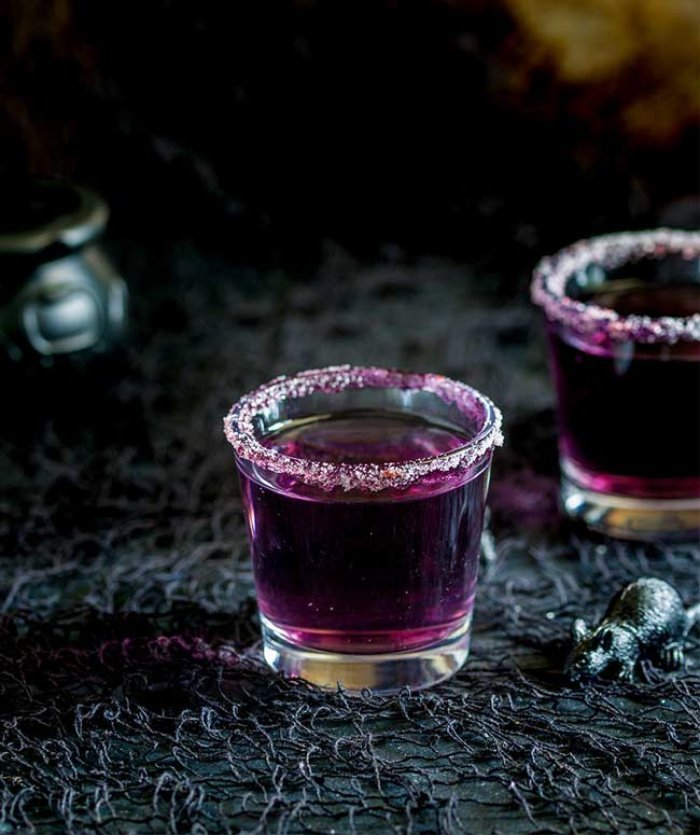 Witches Brew Halloween Cocktail by Sprinkles and Sprouts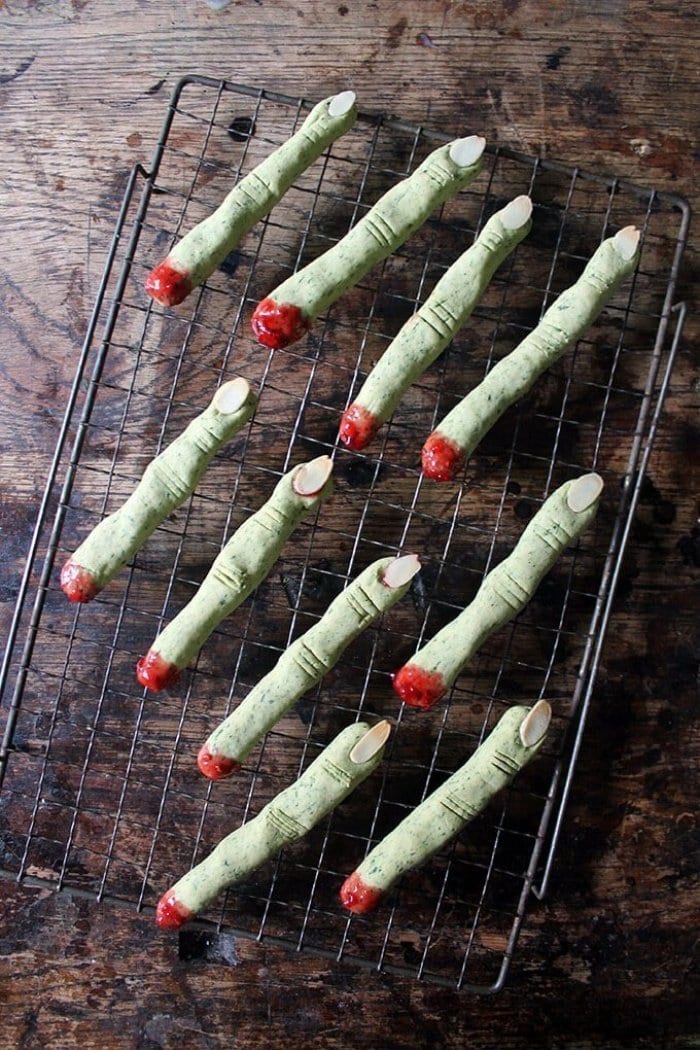 Naturally Green Peanut Butter Witch Finger Cookies by Veggie Desserts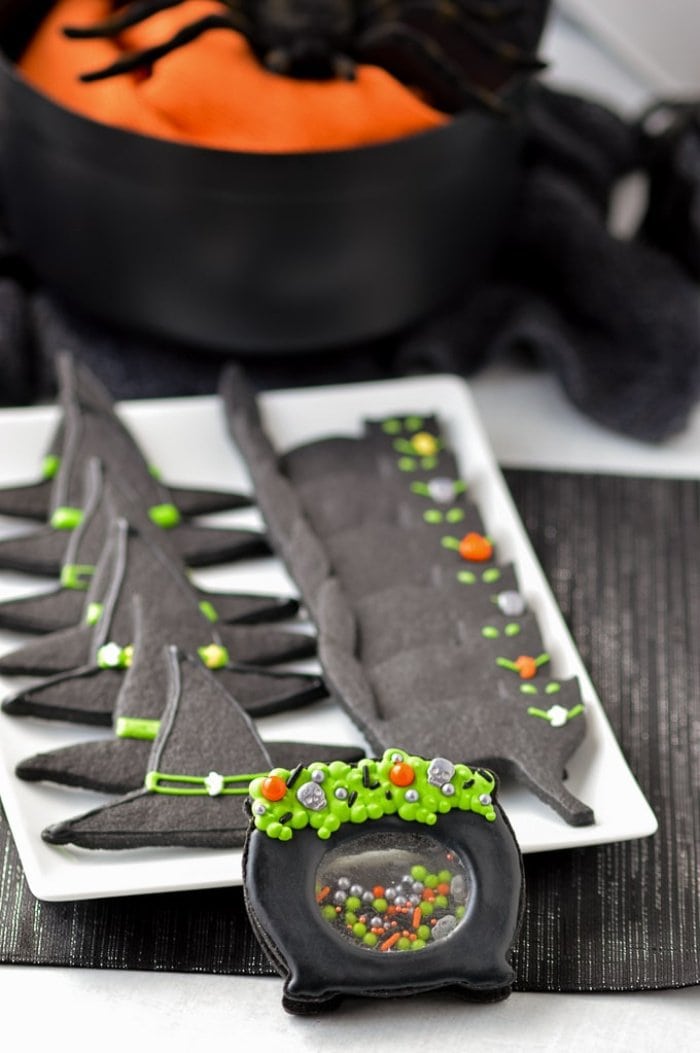 Halloween Sugar Cookies by Partilicious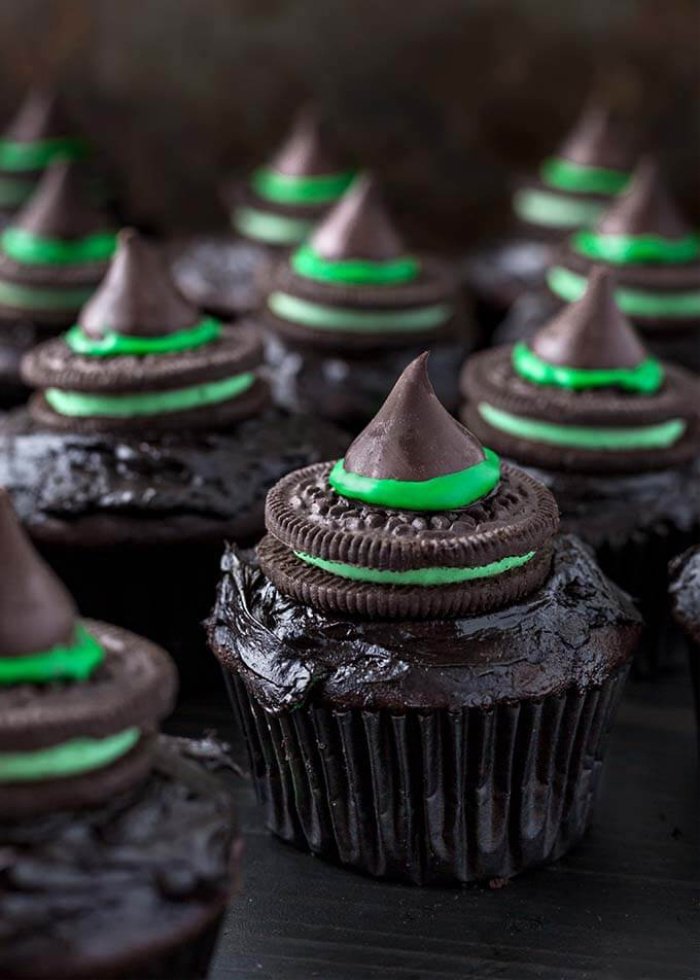 Halloween Witch Hat Cupcakes by Simply Happy Foodie
Halloween Meal and Appetizer Recipes
Less sugary ideas are always welcome at any holiday, including Halloween. One of our family traditions was making something creepy for Halloween night and eating it before we went trick and treating. There are some really great examples in these next posts. Witch Hat garlic bread served with chunks of cheese, and a couple dollar store rats on the platter sure seems like fun. Or maybe some black pasta or witchy guacamole. Lots of fun ideas I hope inspire you like they did me.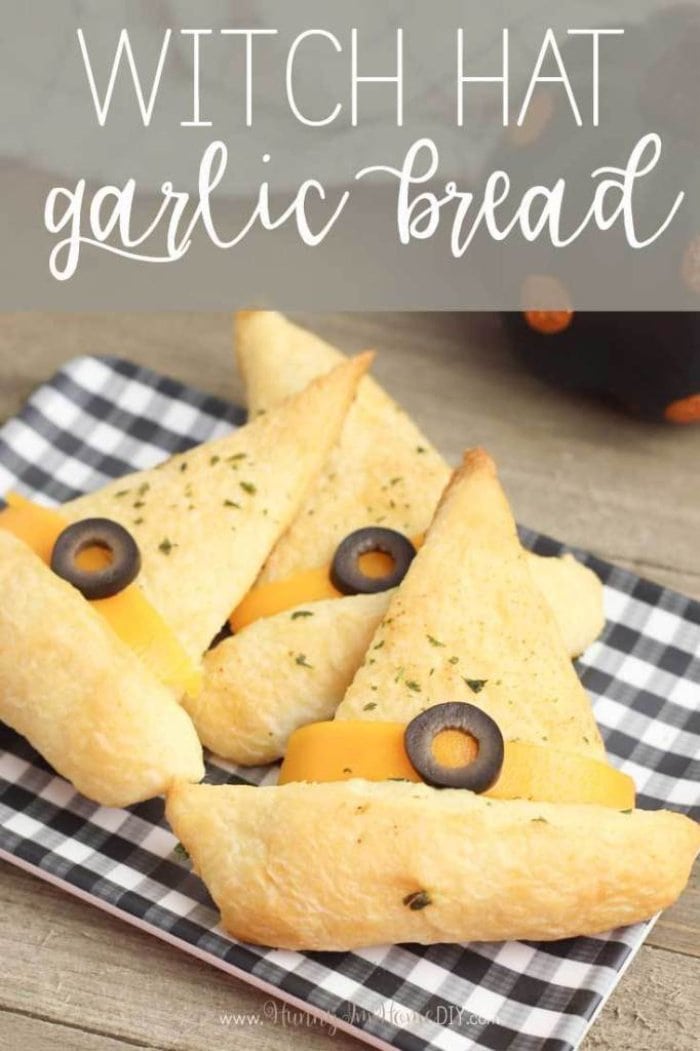 Witch Hat Garlic Bread Appetizers by HoneyIamHomeDIY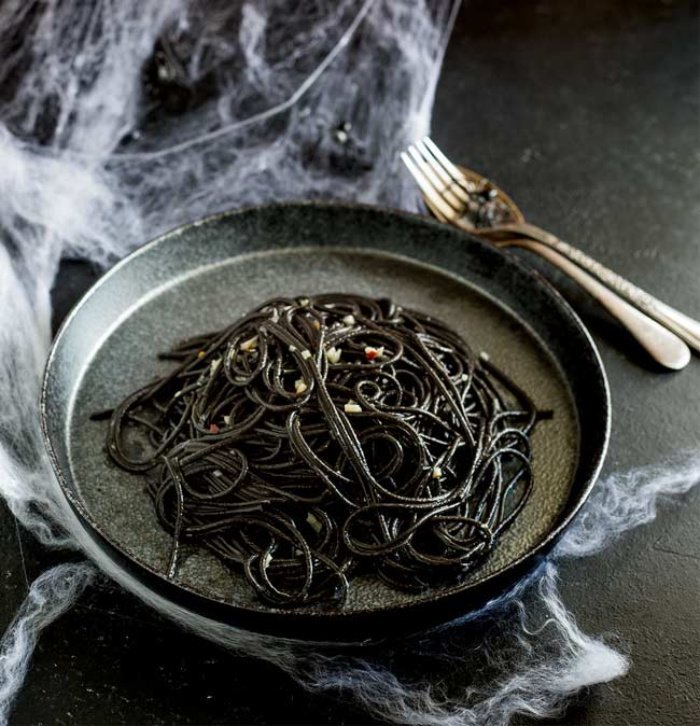 Witches Hair Pasta by Sprinkles and Sprouts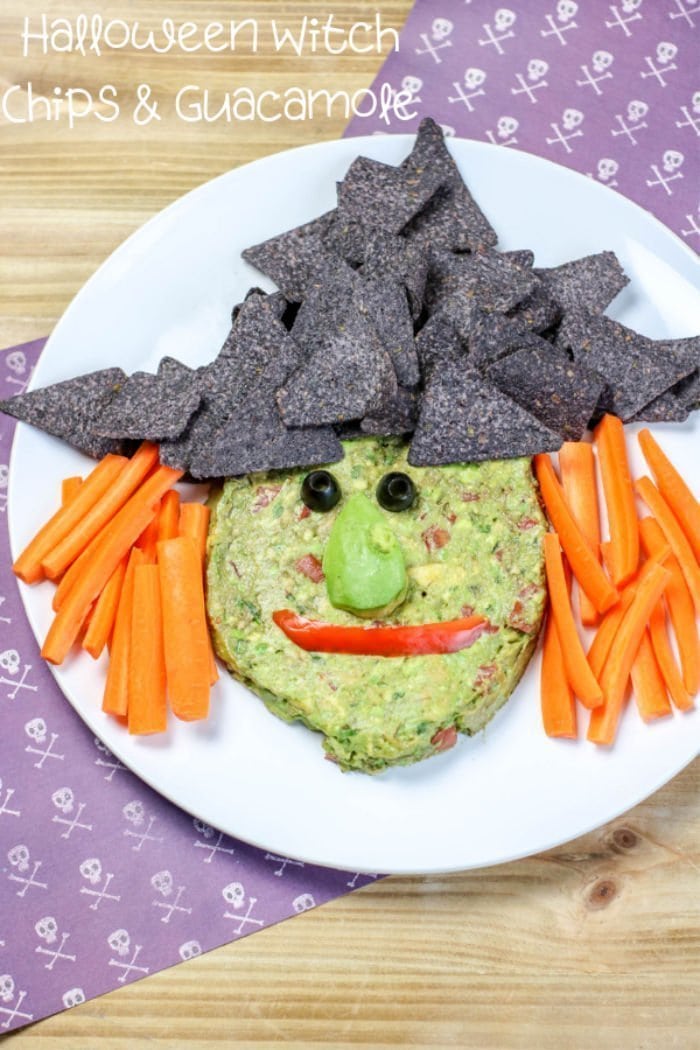 Halloween Witch Chips and Guacamole by Marathons and Motivation
Pendle Witch Stew Recipe by Daisies and Pie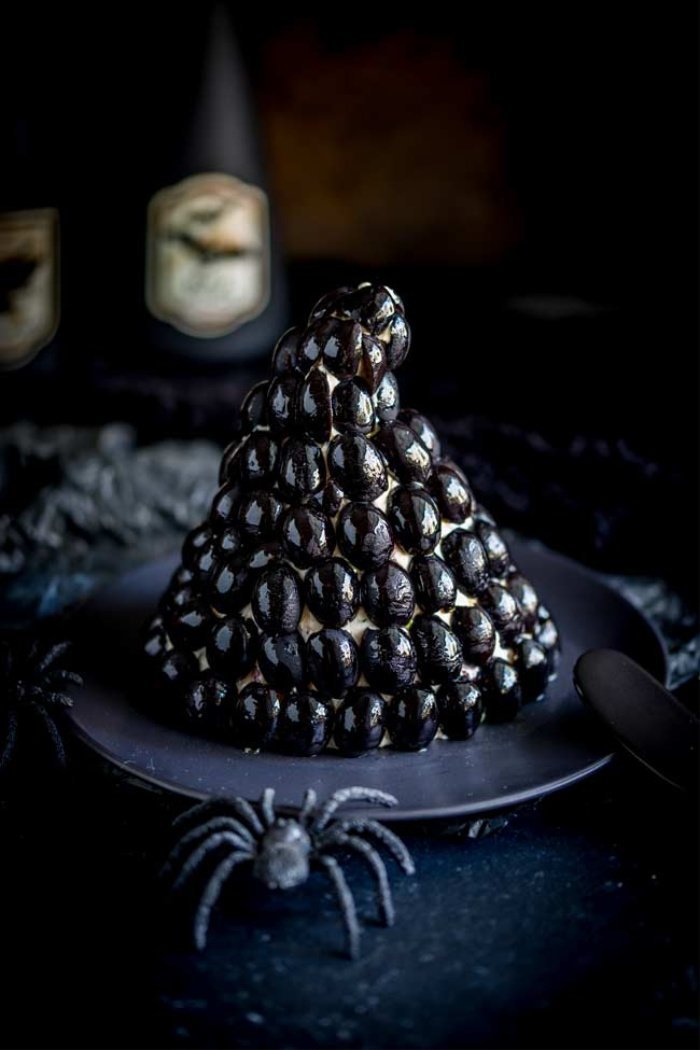 Witches Hat Cheese Ball by Sprinkles and Sprouts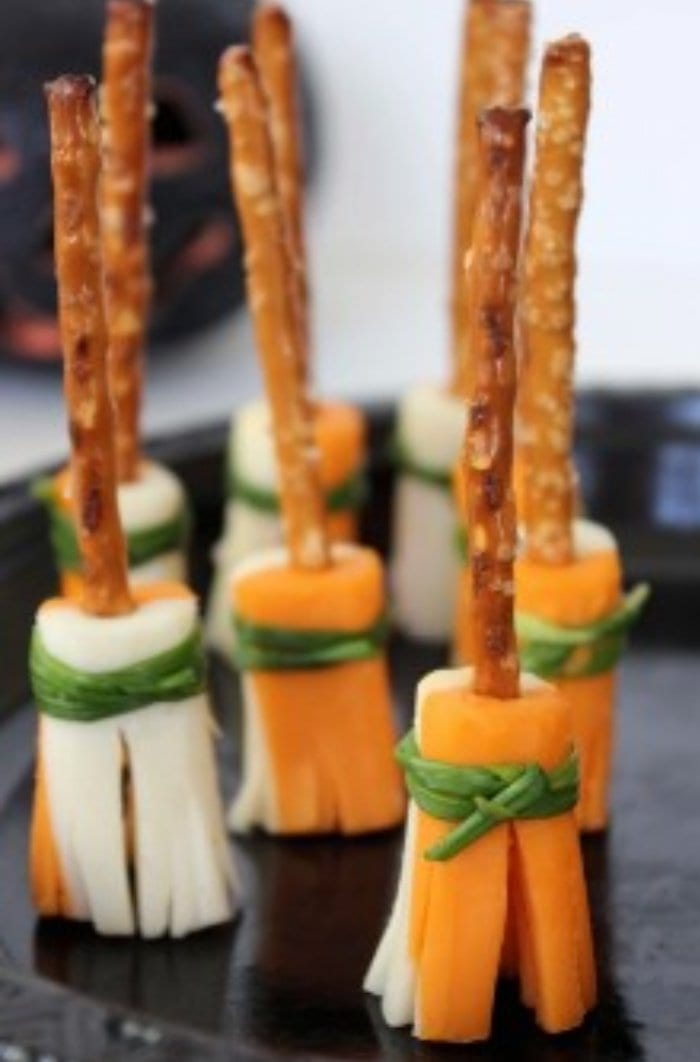 Easy Witches Broomsticks Halloween Party Snacks by Mom Foodie
Copyright Thoughts and Yes I have Permission
Halloween is so much fun, and I hate to add anything that isn't fun to this post, but like all my rounds ups I need to say a couple of things.
Round up posts that don't contain credit to the blogger who created and shared the idea is a nightmare for the bloggers who take the time to make and share new ideas. Its heartbreaking to see your work and images stolen and reposted online without any credit. If you see a post that doesn't include the links back to actual individual posts, its a big red flag that its likely ripped off from a hard working creator.
You can be assured that this round up has full credit to the wonderful creators, and I have permission to share their hard work. It takes longer, but doing things right usually does.
Happy Halloween and thanks for reading.
Leanna