A Whole Bushel of Neutral Fall Crafts
Beautiful Neutral Fall Crafts
Do you enjoy neutral Fall crafts and decor as much as I do? Its bright and cheerful and adds light to the lengthening evenings.
Neutral Fall decor tends to be simple, not over powering, its quiet and cozy. I find it very easy to decorate with because it blends in with my year around grey couch, white tables, and natural woods.
This is a collection of neutral Fall DIY projects that showcase neutral color palettes that will give your home a cozy farmhouse feel this Fall. Have some fun crafting, and then add some heirloom pumpkins, dried cornstalks, cozy throws and your set.
Fall Crafts using Scrap Wood
It's no secret I love crafting with scrap wood. Add some paint and you can make so many different Fall touches for your home. Scrap wood is just so easy on the wallet I find it stress free to play with.
These We are Blessed pumpkins are made with 4 by 4 square fence post leftovers. The stems are twigs I gathered on a walk, dollar store moss, and one bunch of fancy florals.
We Are Blessed Scrap Wood Pumpkins
Fall is when we start to increase our coffee intake, its not just our welcome to the morning beverage any longer it becomes a welcome home its still staying warm in the house beverage. I like to dress up a corner of our kitchen with a little coffee bar.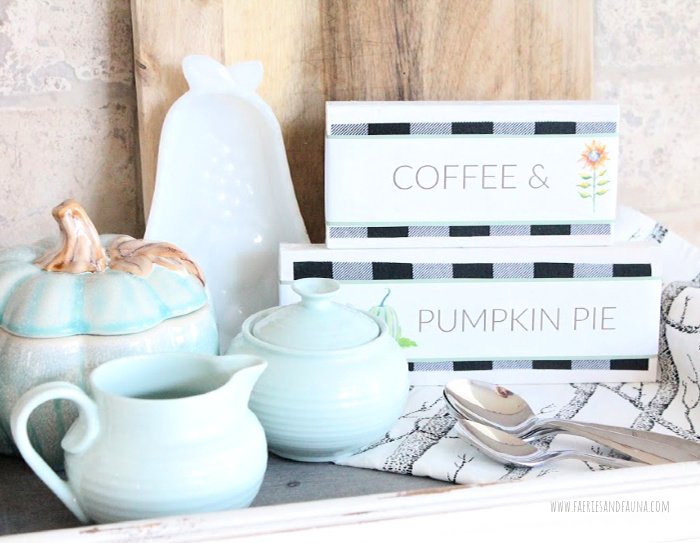 Easy Updatable Wood Block Signs for Fall and Halloween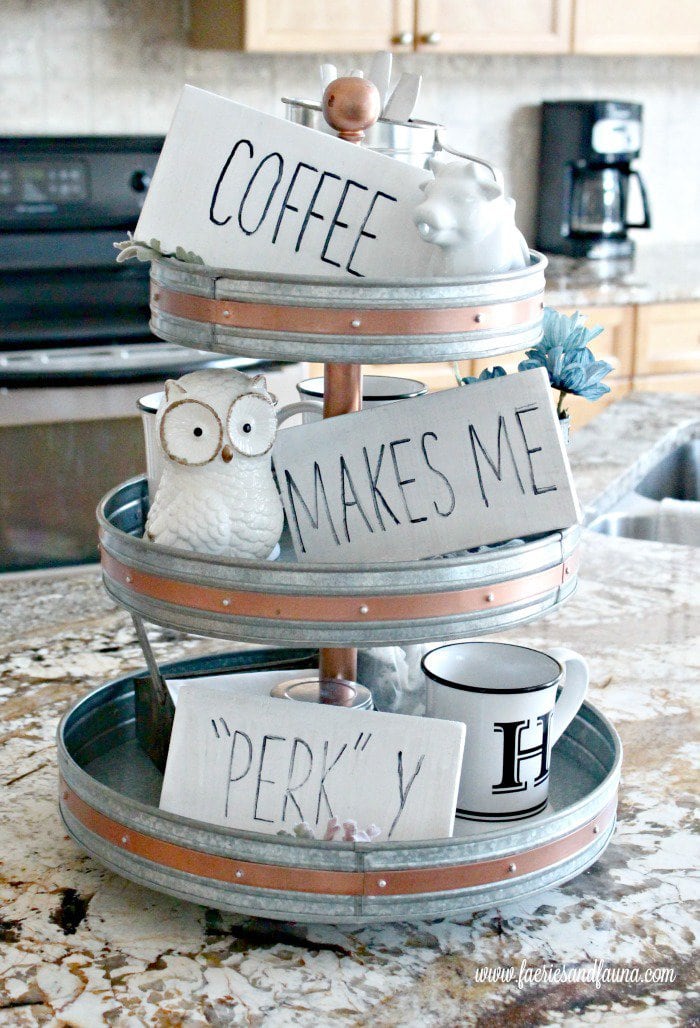 Easy and Inexpensive Coffee Bar Signs
Fall centerpieces can be so beautiful and you often see large displays for Fall. In our home we don't have a separate dining room so I need to make my table centerpiece movable by styling it smaller and placing it on a base, The base in this centerpiece we made out of pallets.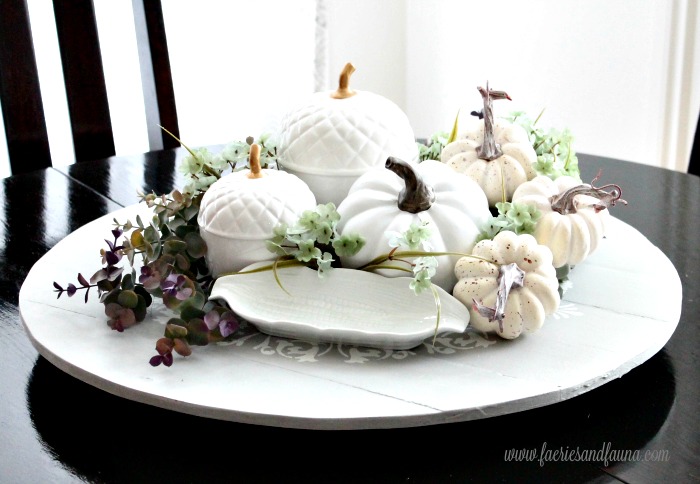 Neutral Fall Centerpiece with DIY Lazy Susan
The harvest sign is a piece of 2 by 10 lumber, and the large welcoming pumpkins are made out of pallets. I love these pumpkins, they are a couple of years old now and my neighbours always comment how much they love them.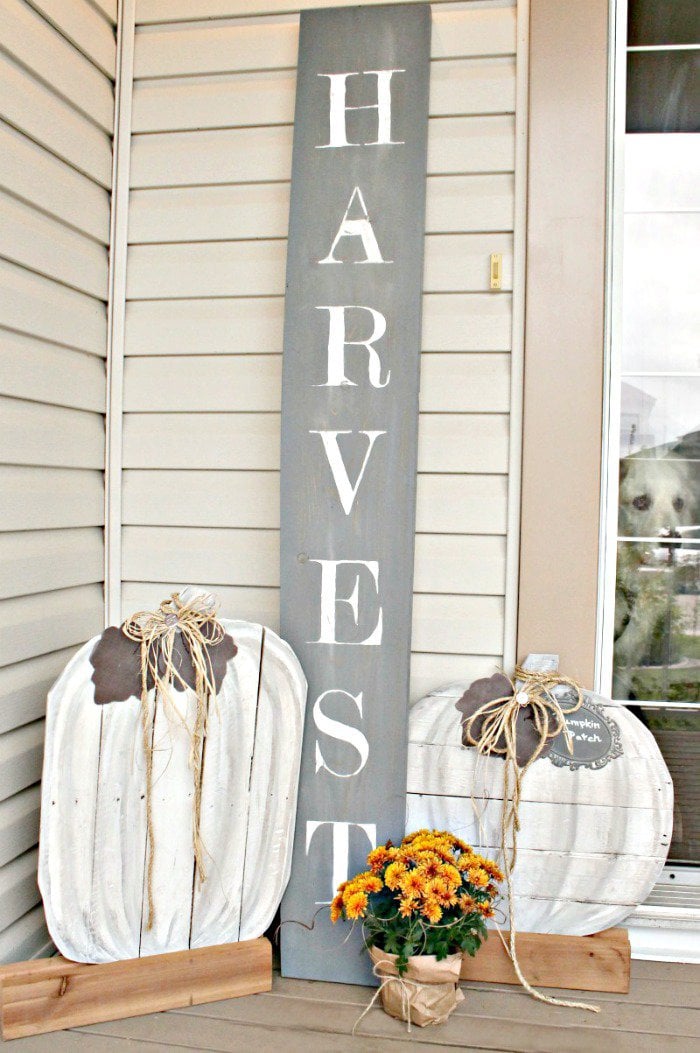 Pallet Wood Neutral Fall Front Porch Pumpkins
Pumpkin Fall Crafts
Fall is pumpkin season its everywhere from pumpkin pie, pumpkin flavoured lattes, baskets full of fresh pumpkins in the stores. Fall decor pumpkins snuggle into the corners our homes.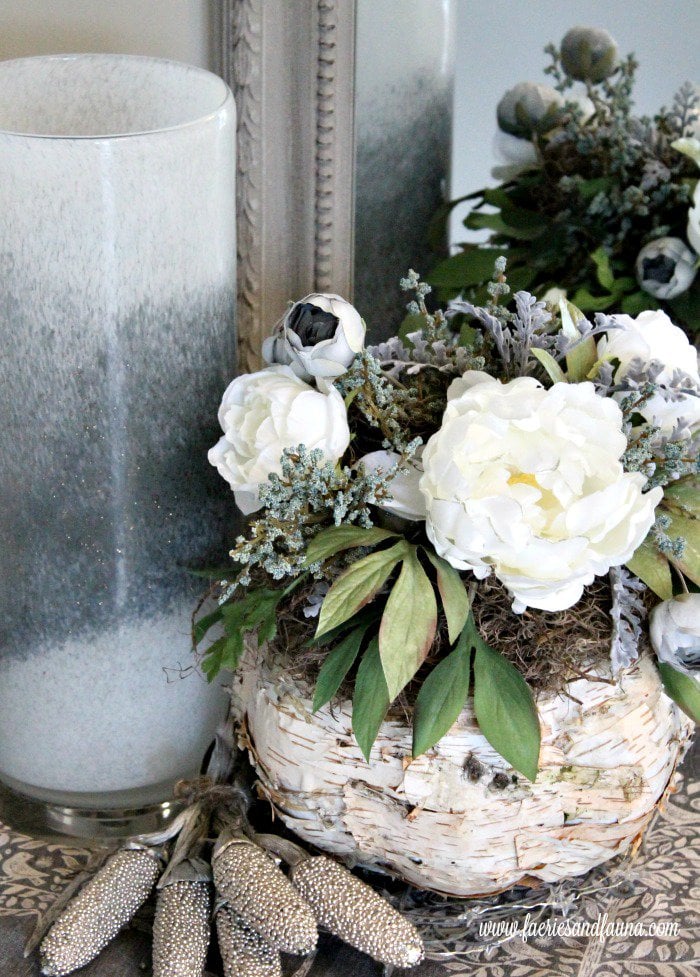 Elegant Uncarved Pumpkin Decorating in Neutral Colours with Birch Bark
\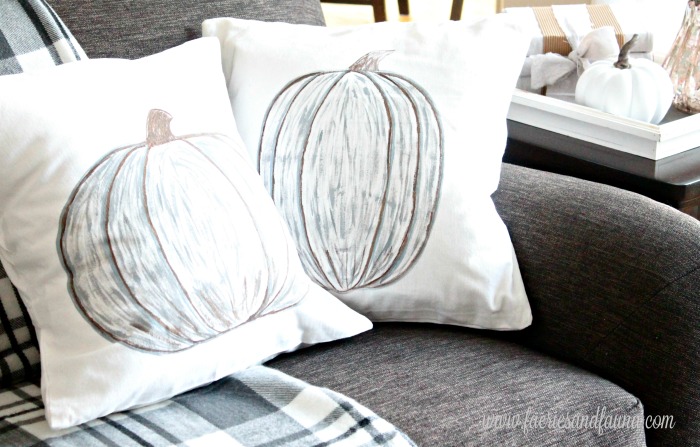 How to Paint DIY Pumpkin Cushions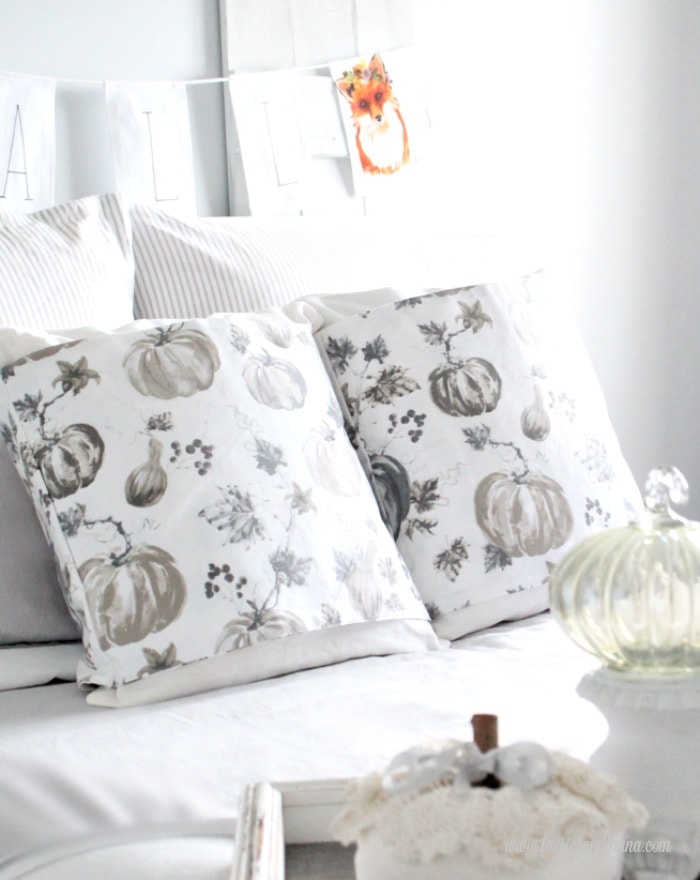 Adding Lights
As the days shorten I enjoy adding mini lights to decor elements for Fall. Here I made a simple embroidery hoop wreath that has mini lights wrapped into it. I also place them into apothecary jars, weave them through baskets of pumpkins, and add them along the top of my mantel.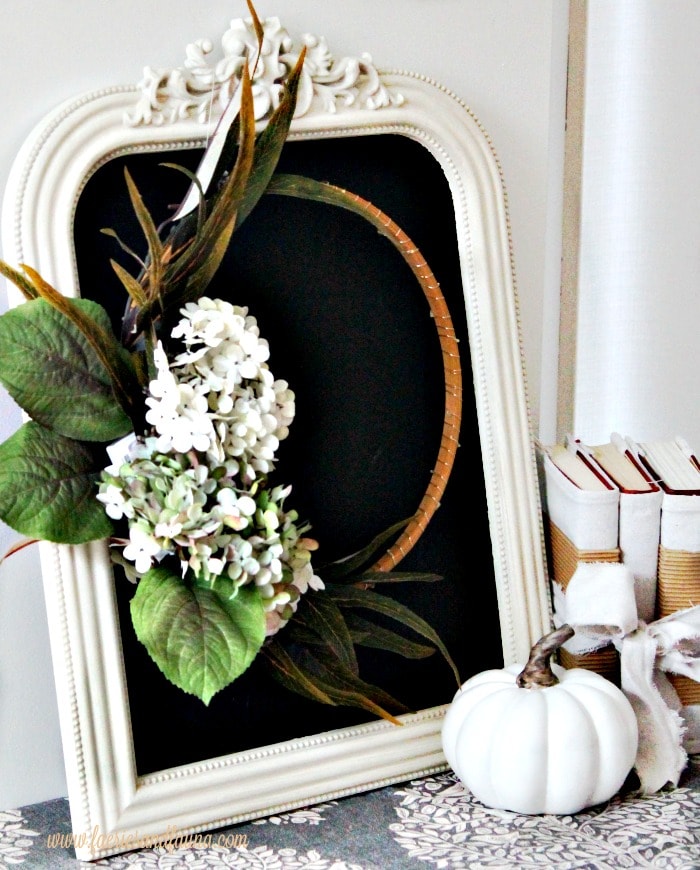 Neutral Fall Wreath and Chalkboard
For Fall this year I am going to be using my existing neutral decor, and playing with the addition of dark grey and black elements. The challenge is I want my Fall decor to remain light and airy. Its not Fall yet, but the planning and day dreaming sure is a good time.